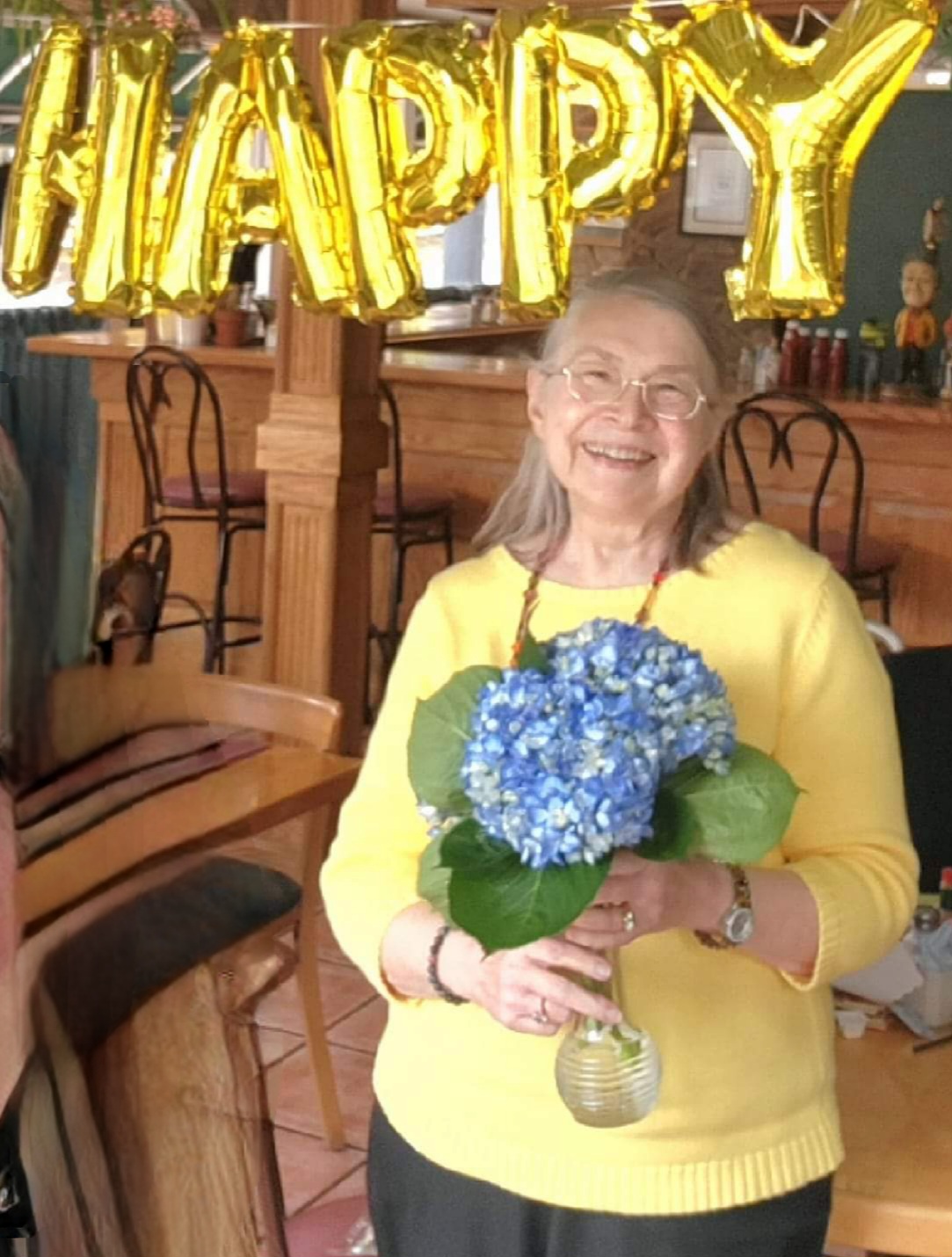 ALEXANDRIA, VA – Verna Hahn Lomax, 79, passed away on Monday, December 19, 2022, at St. Clare's Hospital in Dover, NJ.
Born in Albemarle, North Carolina to the late Verna Mae Hahn Sigmon Link and raised in Mount Pleasant, North Caroline, she graduated from Mount Pleasant High School in 1960.  She then earned her bachelor's degree in English from Duke University and her master's degree in Library Science from the University of North Carolina at Chapel Hill.
Verna Hahn married Franklin Delano Lomax on September 14, 1963, and spent the next ten years as an adventurous Navy wife traveling all over the United States and living in unfamiliar places such as Las Vegas, Nevada and the Alaskan Aleutian Islands. In 1975, following the births of Franklin Delano Lomax, Jr. and Verna Leigh (Lomax) Lange, the couple finally settled in Alexandria, Virginia, where Verna Hahn spent the next 47 years raising her precious family, working for the Potomac Electric Power Company, and becoming a beloved fixture at Trinity United Methodist Church.
Verna Hahn was a rare soul who gently put others before herself and spread kindness and optimism wherever she went.  Throughout her life, she was a portrait of grace and dignity: loyal, generous, compassionate, and genuine. Her humility and selflessness were matched only by her intellect and unfailing good humor, all of which earned her the admiration of everyone who knew her.  Verna Hahn was also thoughtful and fastidious.  She spoke and wrote perfect English, completed tasks with precision and attention to detail, listened vigilantly, and acted prudently.
Verna Hahn will be fondly remembered as a lover of comfort food and iced tea, warm conversation with family and friends, Duke basketball, and life.  She hopelessly adored her children and grandchildren, whom she showered with pride and affection, and she gave freely of her tender heart to everyone she cherished.  Verna Hahn smiled and laughed easily, marked important occasions by playing just the right song on the piano, and baked true love into every delicious bite of her famous chocolate chip cookies and pumpkin bread.
Verna Hahn was a boundlessly caring, comforting, and devoted mother, daughter, wife, and friend.  She was steadfastly supportive of her loved ones and leaves an incomparable legacy and a lifetime of joyful memories to her children, Verna Leigh Lange of Boonton Township, New Jersey and Franklin Delano Lomax of Hector, New York; her treasured grandchildren, Gene Franklin Lange, Verna Mae Lange, Patrick Andrew Lange, Sean Odin Lange, and Henry Rocklin Lomax; and many dear extended family and friends.
Verna Hahn's celebration of life service will be held at Trinity United Methodist Church, 2911 Cameron Mills Rd, in Alexandria, VA, at 10:00 a.m. on July 15, 2023.  All are welcome to attend.
TRENDING: Alexandria Buying New Electric Buses for Public Transit