Transportation
Alexandria Transit Company Receives $14 Million Grant, Will Purchase Electric Buses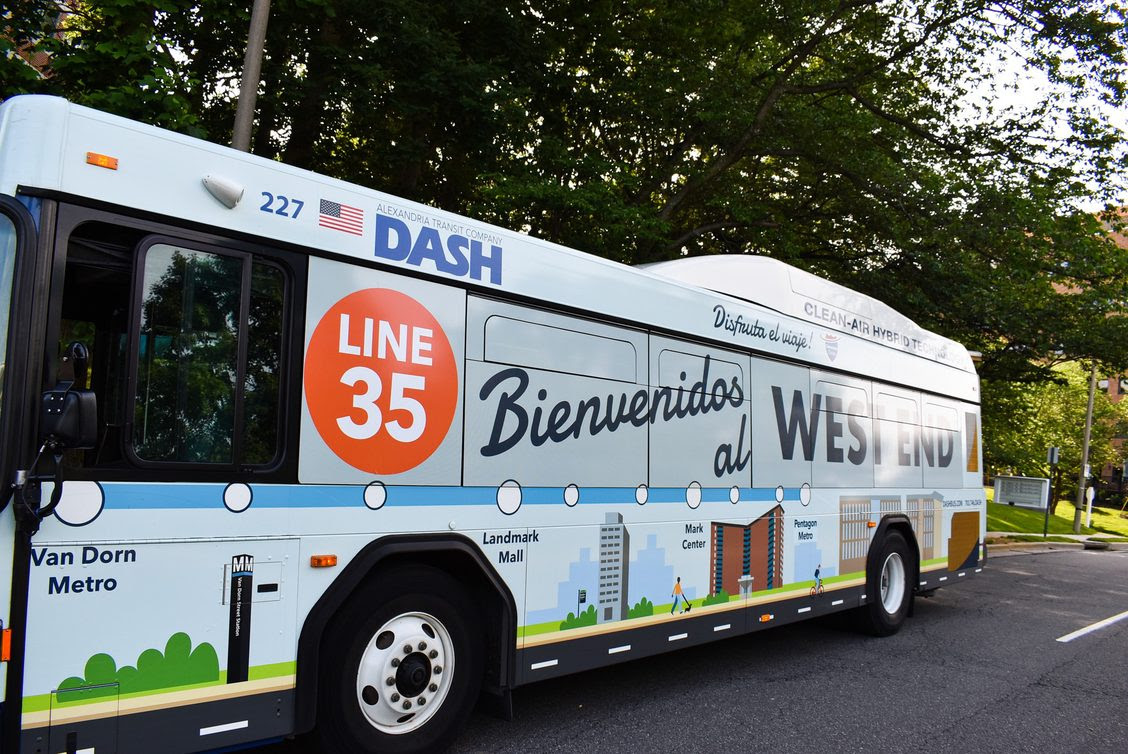 ALEXANDRIA, VA – The Alexandria Transit Company, operators of DASH and the King Street Trolley, has been awarded a $14 million grant from the Northern Virginia Transportation Commission. It was made possible through the commission's I-395/95 Commuter Choice program.
The funds will be used, according to a press release, to  "maintain frequent every 10-minutes or better peak service on DASH Lines 35 and 36A/B through Fiscal Year 2025."  The amount also allows DASH to buy two 60-foot electric buses. They will help manage the ridership on Line 35, which is DASH's busiest route.
"Our application was successful thanks in large part to the passionate support and advocacy of our riders and community, " said Josh Baker, DASH's CEO& General Manager, "and we are immensely grateful for every phone call, email, social media interaction and survey response submitted in support of maintaining these frequent, reliable and vital transit services."
Lines 35 and 36A/B carry 7,000 riders on weekdays. The routes connect areas such as the West End and ParkFairfax, Arlandria, and Potomac Yard.
CORRECTION; An earlier version of this report called the program the I-395 Commuter Choice Program. It will aid I-95 as well, so that has been added.
{SEE ALSO: Alexandria Celebrates Women Honors Young Women 'Making a Difference' June 28]