Zebra Misc
Alexandria Rotary Club hosts "Flags for Heroes"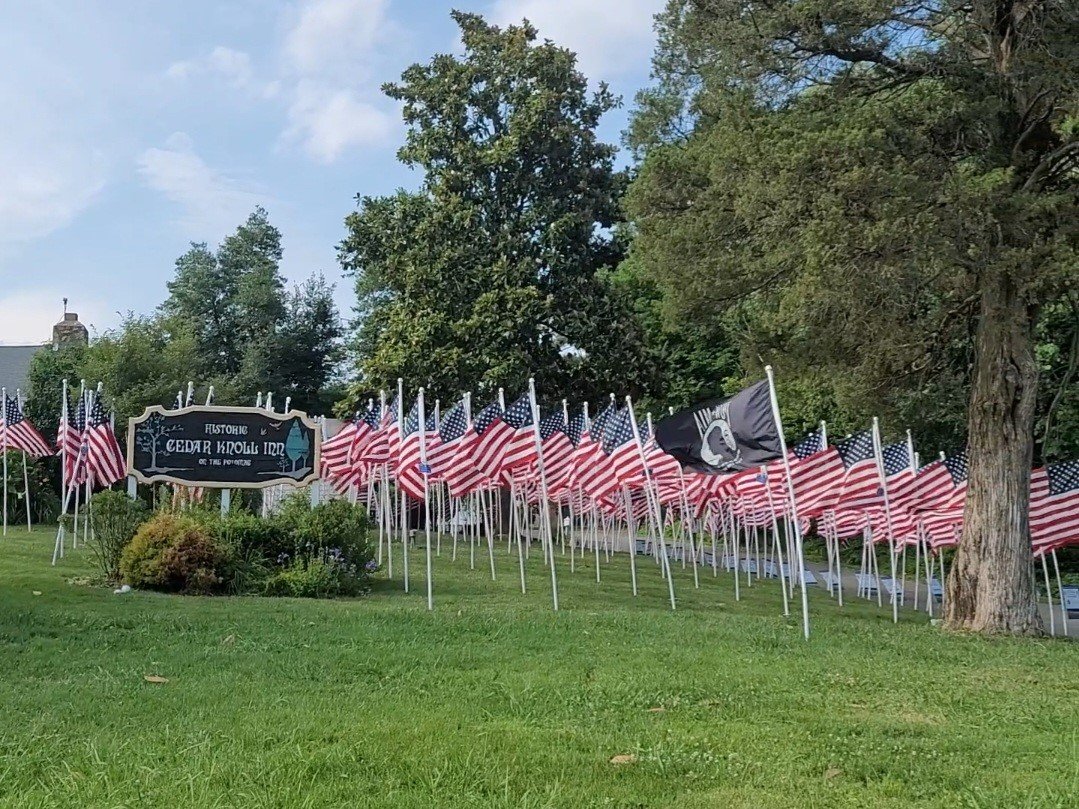 ALEXANDRIA. VA – The Alexandria Rotary Club will again provide Alexandrians the opportunity to recognize and honor heroes in the community through its annual "Flags for Heroes" event. The fundraiser, now in its sixth year, allows sponsors to recognize their personal heroes by having a commemorative plaque displayed on one of 300 flags. From June 25 through July 8, the flags will be displayed at Cedar Knoll Restaurant.
"The Flags for Heroes project is meant to celebrate our national heritage," said long time Club member Sharon Meisel. "It also recognizes those individuals who have made a difference; teachers, mentors, parents, first responders and members of the military service who continue to defend our rights as citizens . . . we do not take their service for granted."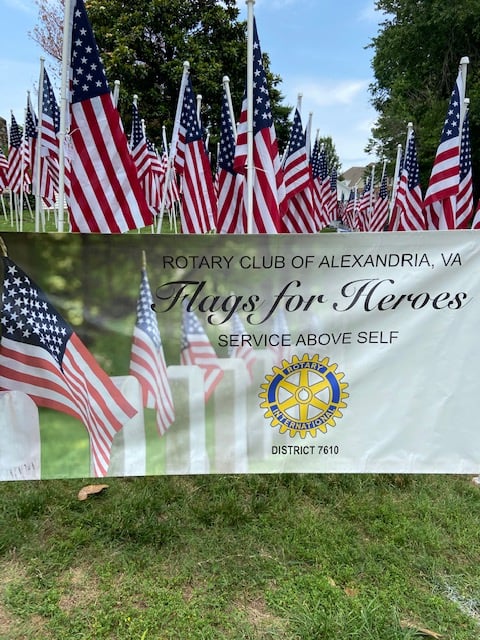 Meisel said that a few years ago, a generous donor made a gift that allowed the Club to purchase 300 flags. Consequently, said Meisel, all of funds contributed by individuals and organizations will go to the many charities supported by the Rotary Club of Alexandria. Last year, Meisel said, the Rotary Club of Alexandria raised $25,000 through the Flags for Heroes event; this year, she said that the goal is $30,000.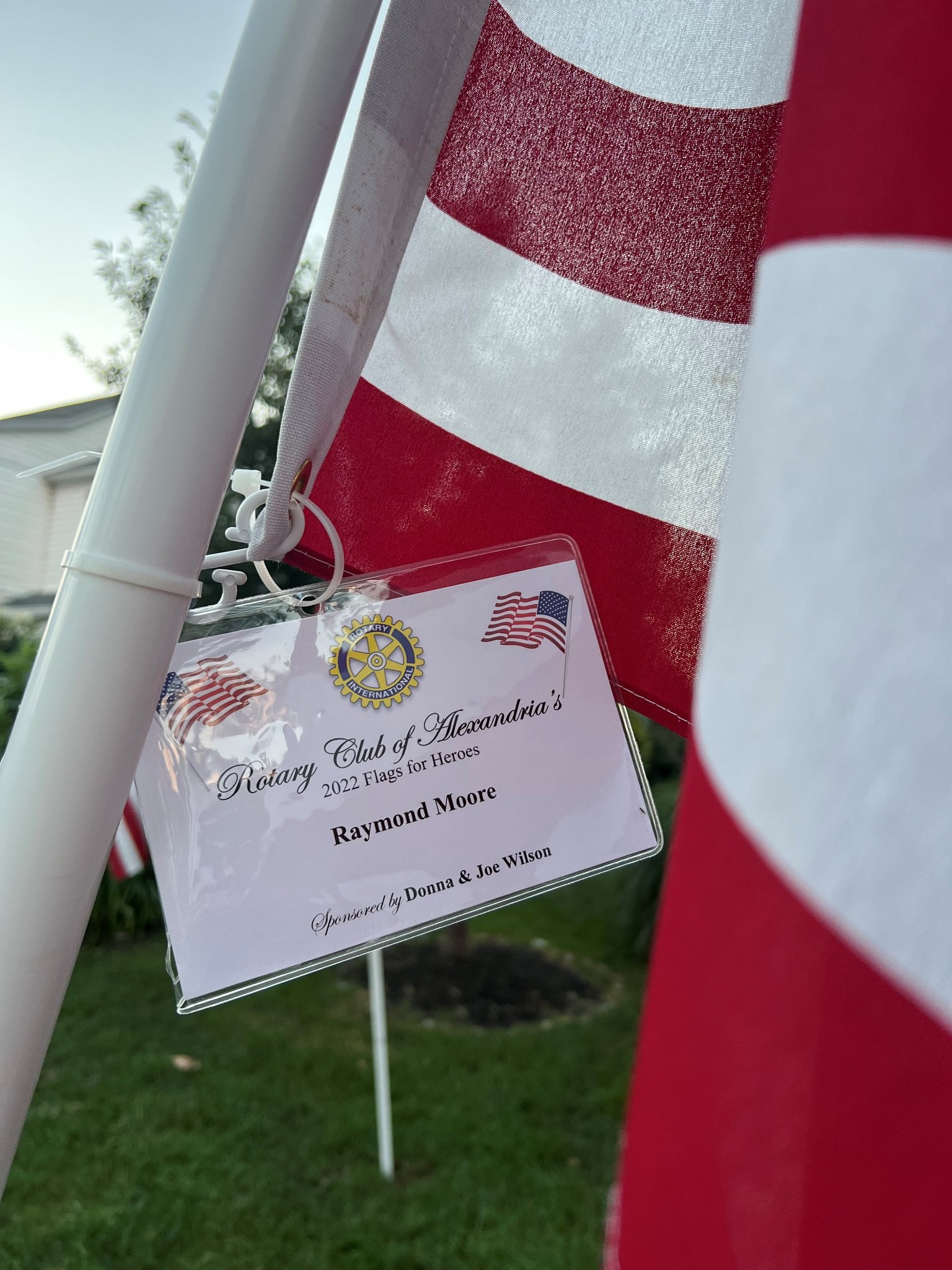 The Rotary Club of Alexandria's "Flags for Heroes" Opening Ceremony is scheduled for June 25 from 3-4 pm on the lawn of the Cedar Knoll Restaurant, 9030 Lucia Ln, Fort Hunt, VA 22308. Meisel said that the public is welcome to hear inspiring speakers, patriotic songs, and the beautiful display of flags. Attendees are encouraged to bring blankets or chairs.
The Alexandria Rotary Club is celebrating its 95th year. It is one of more than 46,000 clubs of Rotary International; a global network of 1.4 million neighbors, friends, leaders, and problem-solvers who see a world where people unite and take action to create lasting change – across the globe, in our communities, and in ourselves.
Individuals interested in recognizing their heroes can do so at www.alexandriarotary.org. Corporate sponsors or questions should email [email protected].
TRENDING: World-Famous Ben's Chili Bowl Now Available at GIANT Grocery Stores