Z Environment
Three Community Properties Receive City of Alexandria Beautification Awards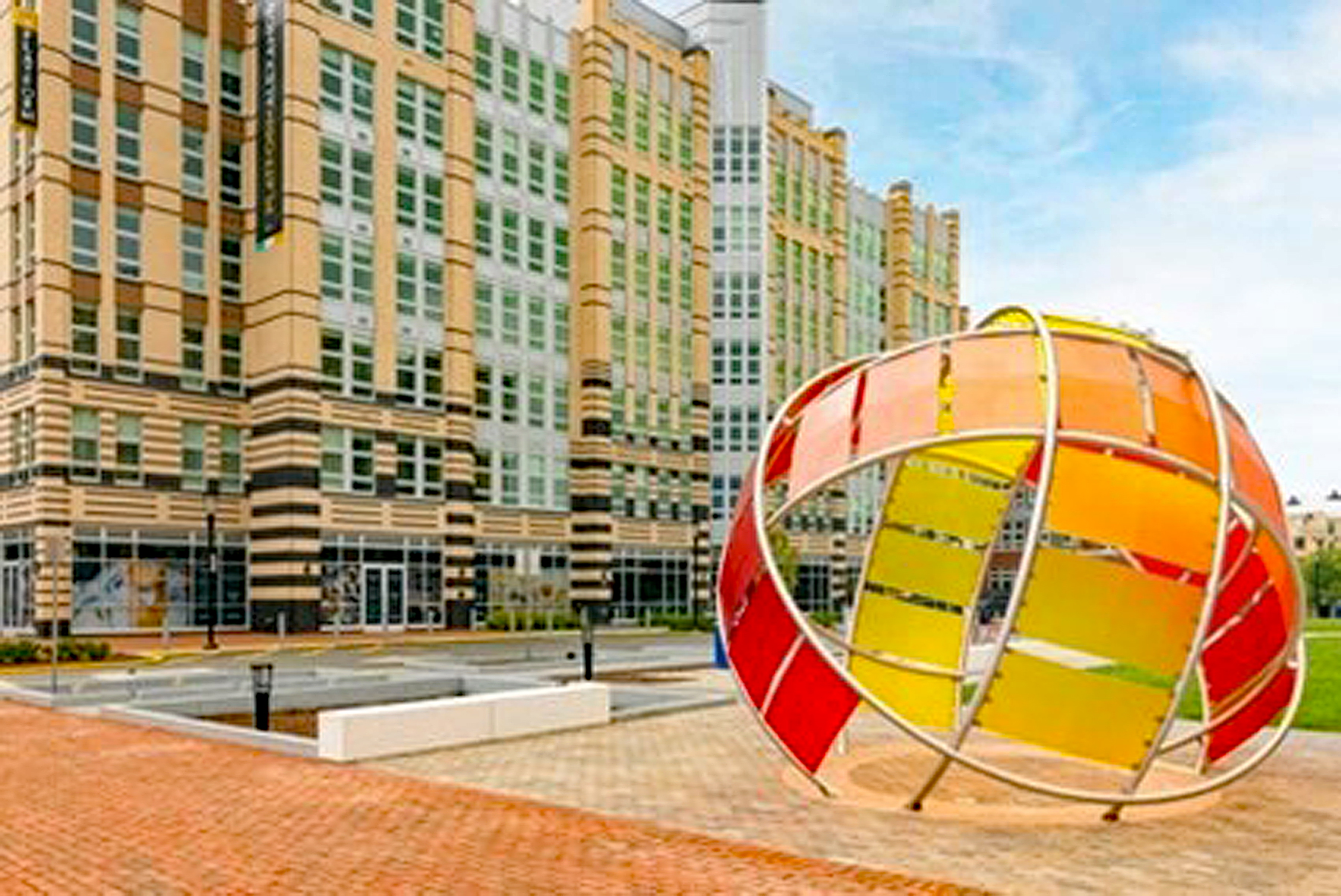 By the Alexandria Beautification Commission
Alexandria, VA – The Alexandria Beautification Commission (ABC) announces its Community Property Award recipients, and three local community properties have been awarded this annual and prestigious award from the ABC.   Over the next several months, the Commission will also announce the winners in the categories of residential, commercial, and architecture.
After canvassing properties across Alexandria – including over 70 nominations from the public and the Alexandria Beautification Commission (ABC) – three community stand-outs were selected for their exceptional contribution to the city's beauty through cleanups, community revitalization, native plantings and environmentally sustainable practices.
Each year, the ABC recognizes outstanding community spaces throughout the city that meet the ABC Beautification Award criteria.  The ABC looks for projects that enhance underutilized property and promote a healthy and enjoyable environment for the community.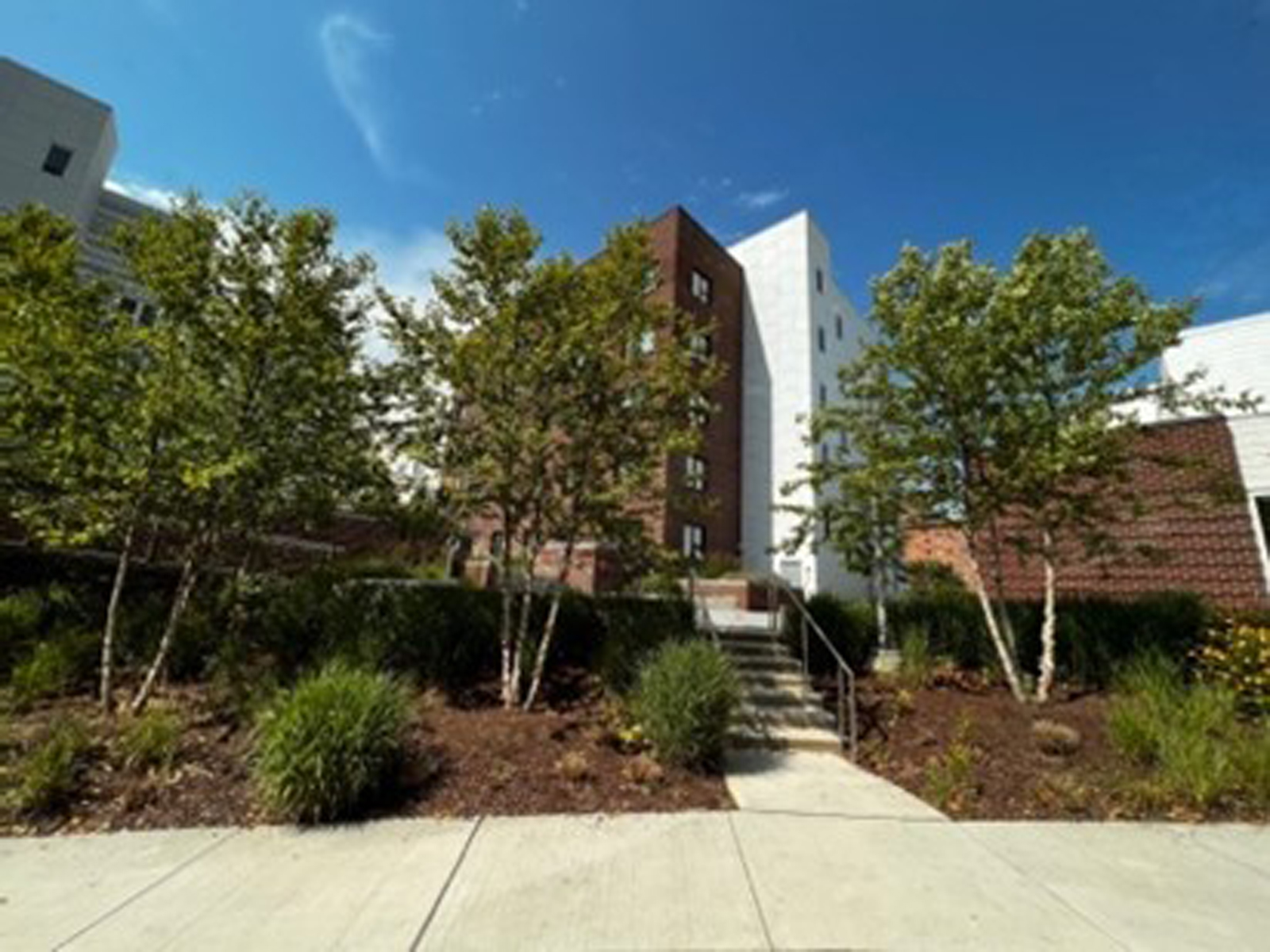 Congratulations to the 2023 Community award winners and the city's residents who benefit from these eco-friendly spaces:
The Spire, an affordable housing building at 2875 North Beauregard Street in the West End, was built after the Episcopal Church of the Resurrection decided to redevelop their property with a smaller worship space. Developer AHC Inc. planted beautiful natives along the hillside extending along the front of the church and apartments, helping to stabilize the soil erosion and stormwater runoff.
Dale Street Community Garden at 65 Dale Street in central Alexandria is a well-maintained, thoughtfully planned public space created with the assistance of Rebuilding Together Alexandria. The entire garden fits well within its neighborhood, providing a book exchange box, garden tool storage and water spigots for irrigation.  A beautiful trellis covers a picnic table where residents can relax and enjoy the beauty of their surroundings.
The Platform Alexandria at 1100 North Fayette Street has a central park including artwork, swinging benches, bistro tables and a ping pong table with beautiful landscaping and a permeable ground surface that replaces the prior industrial space and impermeable parking lots. The community gathering space encourages leisure and fun for the nearby apartment and condo residents in North Old Town.

Dale Street Community Garden (65 Dale St), a beautiful community garden. (Photo: Steve Cohen)
The Alexandria Beautification Commission includes citizen residents who encourage and support a more beautiful, livable Alexandria.  Volunteer positions are open, so learn more and apply today.  Each spring, the Commission sponsors the annual Alexandria Beautification Awards to promote native plant landscaping, innovative architecture, and sustainable environmental practices to create a healthier community and higher quality of life.
Continue to visit alexandriava.gov/beautification to check out:
Upcoming 2023 commercial, architecture and residential winners
2022 award recipients
Beautification resources and best practices
Your opportunity to submit nominations in 2024
See more of Alexandria's beauty by following the Commission on social media:  IG/@beautifulalx; FB/@alexandria beautification commission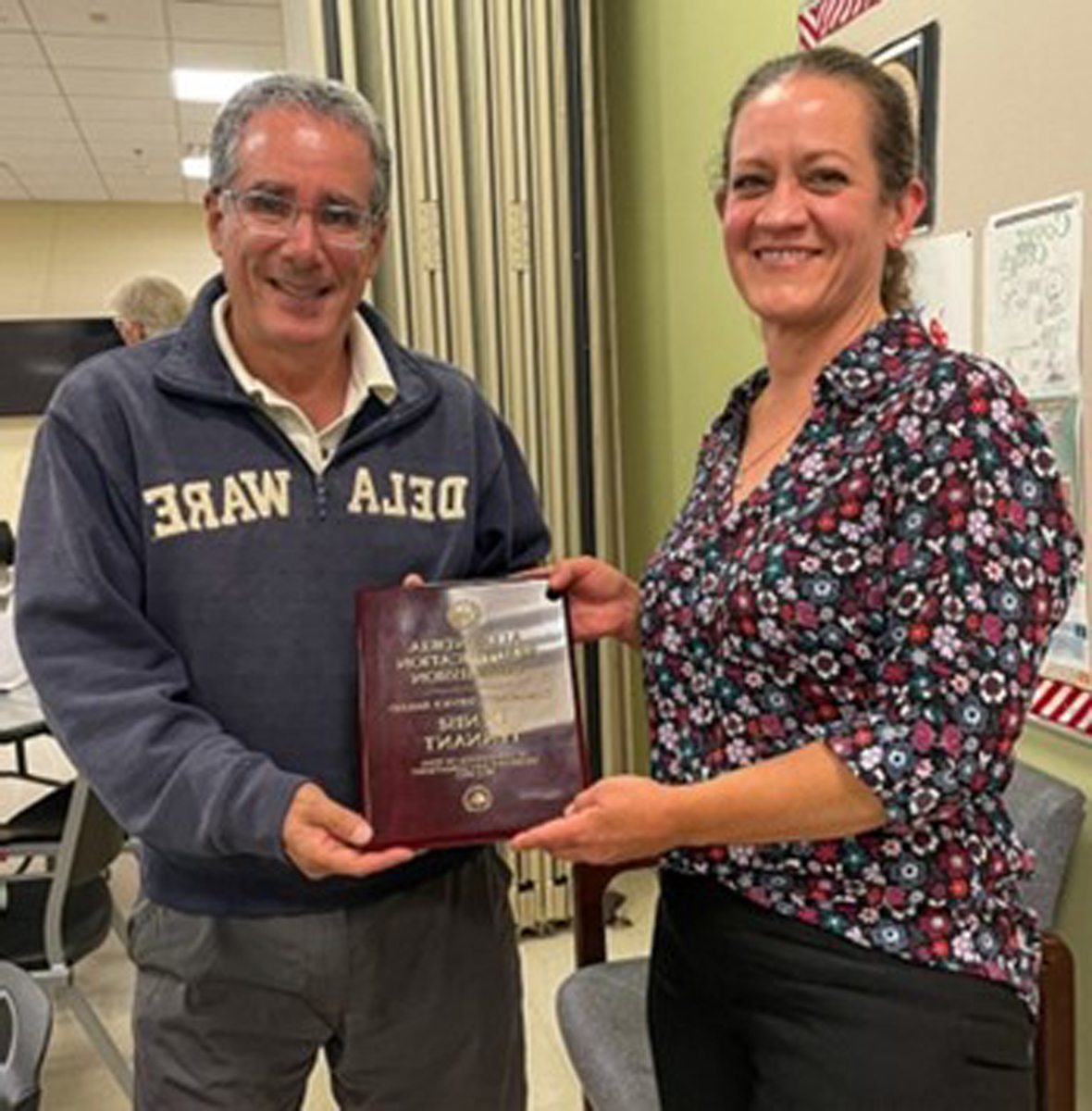 Beautification Commission Thanks Denise Tennant
The Alexandria Beautification Commission wishes to thank Denise Tennant for her over ten years of service to the Commission.  Denise's expertise, leadership, and kindness helped not only to guide the Commission but to make a true beautification impact on our beloved City.  From all of us, Denise, thank you!
ICYMI: Alexandria Transit Company Receives $14 Million Grant, Will Purchase Electric Buses