Press Release
Stabler-Leadbeater Apothecary Museum in Alexandria Seeking Volunteers for Guided Tours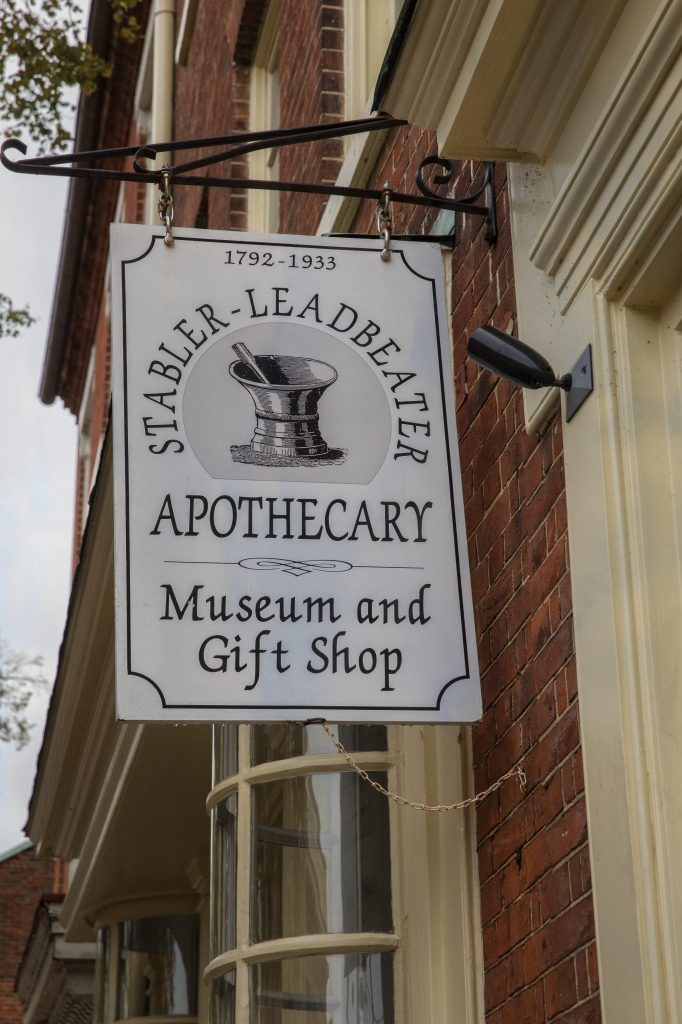 ALEXANDRIA, VA – The Stabler-Leadbeater Apothecary Museum, part of the Office of Historic Alexandria, is recruiting volunteers to lead guided tours. Training begins August 26 with an in-person workshop, continues with virtual evening classes, and wraps-up with a second in-person workshop on September 30. Participants will end the series ready to complete their tour certification.
Volunteers with both weekend and weekday availability are needed, particularly Sundays and Mondays. A minimum of one shift per month (approximately four hours) is required once training is complete.
To apply, please submit an application online at AlexandriaVa.gov/Apothecary. A staff member will follow up with more details about the program.
About the Stabler-Leadbeater Apothecary Museum: The Stabler-Leadbeater Apothecary Museum is noted for its outstanding collection of medicinal herbs, shop furnishings, and apothecary bottles and equipment. Most of its collection is original to the 141-year-old family business, reflecting how medicine, the business, and Alexandria changed through the centuries. It also has a spectacular collection of archival materials, including journals, letters and diaries, prescription and formula books, ledgers, orders and invoices.
The Apothecary Museum is located at 105-107 South Fairfax Street in Old Town Alexandria and is owned and operated by the City of Alexandria as part of the Office of Historic Alexandria.
About the Office of Historic Alexandria (OHA): The Office of Historic Alexandria preserves and shares the past to enrich the present and inspire the future. OHA shares these stories through museums and landscapes as well as tours, exhibitions, and a variety of public programs. Museums include the Alexandria Archaeology Museum, Alexandria Black History Museum, Alexandria's History Museum at the Lyceum, Fort Ward Museum & Historic Site, Freedom House Museum, Friendship Firehouse Museum, Gadsby's Tavern Museum, and the Stabler-Leadbeater Apothecary Museum. Additional spaces including the African American Heritage Park, Archives and Records Center, Contrabands and Freedmen Cemetery, Murray-Dick-Fawcett House, Lloyd House, and Union Station collectively tell the story of the City. Urban archaeology also plays an active role in uncovering and interpreting Alexandria's history, recovering artifacts before they are lost to construction. OHA enhances the quality of life for City residents and visitors and is a partner in the City's equity and inclusion initiatives. For more information about the Office of Historic Alexandria, visit alexandriava.gov/Historic.
SEE ALSO: Friendship Firehouse Museum to Celebrate 249 years of Alexandria Firefighting on August 5