Community News
The 3 Winners of the Alexandria Community Beautification Award Are…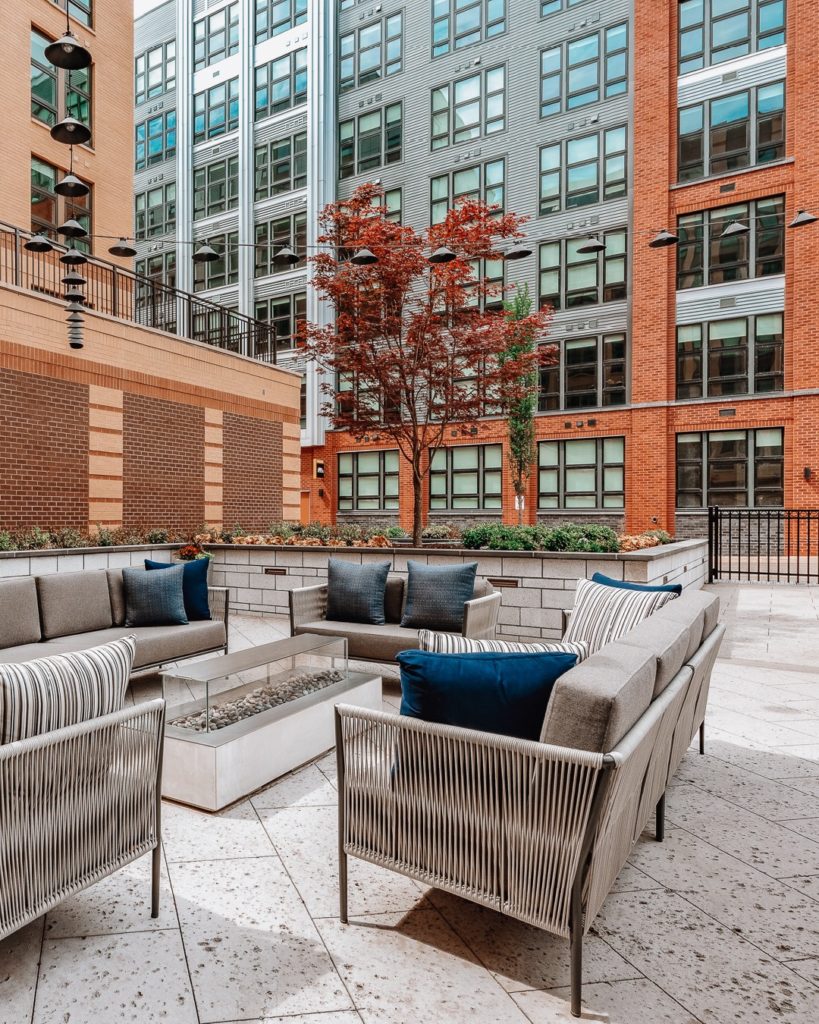 ALEXANDRIA, VA – The Alexandria Beautification Commission has chosen this year's winners of the Alexandria Community Beautification Award.
The Spire, 2875 North Beauregard Street

For providing affordable housing that is beautiful, ecological, and functional.

Dale Street Community Garden, 65 Dale Street

For maintaining an exceptional space where the community can gather, plant, learn, and harvest sustainably together.                                                                

The Platform Alexandria, 1100 North Fayette Street

For creating an inviting and inspiring park that replaces industrial space and parking lots with public art and lush space for leisure.
The Commission solicited nominations from residents and Commissioners who toured Alexandria looking for exceptional community projects that contribute to the beautification of the City through cleanups, invasive species removal, landscaping, and environmentally sustainable practices. Throughout the year, the combination of residents, public, private, and non-profit groups continually contribute to a diverse range of projects. These projects enhance our communal spaces by elevating underutilized property, implementing sustainable landscaping, and promoting a healthy and inviting environment. This provides value to all Alexandrians and encourages others to enjoy and invest in the community. Commission members evaluated community projects based on criteria including:
Beautification of spaces for the benefit of the whole community
Invasive species removal
Inclusion of environmentally sustainable design practices
Commitment to ongoing maintenance
"The 2023 Community Beautification Award winners demonstrated a commitment to public spaces and services that create value for the entire City. Through inspired design, dedication to equity and accessibility, the installment of public art, and the application of sustainable techniques, this year's winners exemplify how community beautification produces positive environmental and social benefits for all of Alexandria. We applaud their outstanding accomplishments." said Steve Cohen, Alexandria Beautification Commission Chair. "It is always inspiring to see how community initiatives supported through public-private collaboration deliver real ecological and civic value," he said.
Please visit the Alexandria Beautification Commission webpage to see the photos of the three award winners from across the City and details of their award-winning projects.
The commision also presented other awards. These are the winners of the Commercial Beautification Award:
The Time Travel Mural, 611 South Pickett Street

For transforming an otherwise unremarkable warehouse exterior into a masterpiece depicting the region's history and development.

Alexan Florence, 400 Wythe Street

For converting an old bus shed into a dense community featuring modern and historical elements, ecological practices, and informative plaques.

Goodies Frozen Custard & Treats, 200 Commerce Street

For carefully and faithfully restoring an old ice house into a vibrant ice cream parlor with historical charm and ecological seasonal plantings.

Tenant and Workers United building, 3801 Mount Vernon Avenue

For inspiring central Alexandria with two bright and colorful murals that illustrate the dreams and challenges of immigrant communities in the U.S.
These are the winners of the Architecture Award:
Ferdinand Day Elementary School, 1700 North Beauregard Street

For an exceptionally creative and sustainable conversion of an old office building into a school adorned with color, art, and vegetation.

200 Lloyds Lane

For the clean lines, unique window panes, and minimalist design of a home surrounded by many native and sustainable plantings.

Muse Old Town, 1201 North Royal Street

For anchoring the Old Town North Arts District in an inviting mixed-use community that blends modern and historical materials and architecture.
The Alexandria Beautification Commission represents citizens' values in City beautification matters and coordinates projects to encourage and achieve a more beautiful, livable Alexandria. The Commission promotes projects encompassing landscaping, architecture, and sustainable environmental practices creating a healthier community, enjoyable lifestyle, and higher quality of life.
SEE ALSO: Friendship Firehouse Museum to Celebrate 249 years of Alexandria Firefighting on August 5