THEATRE
Freaky Friday'- The Musical – A Solid Winner at The Little Theatre of Alexandria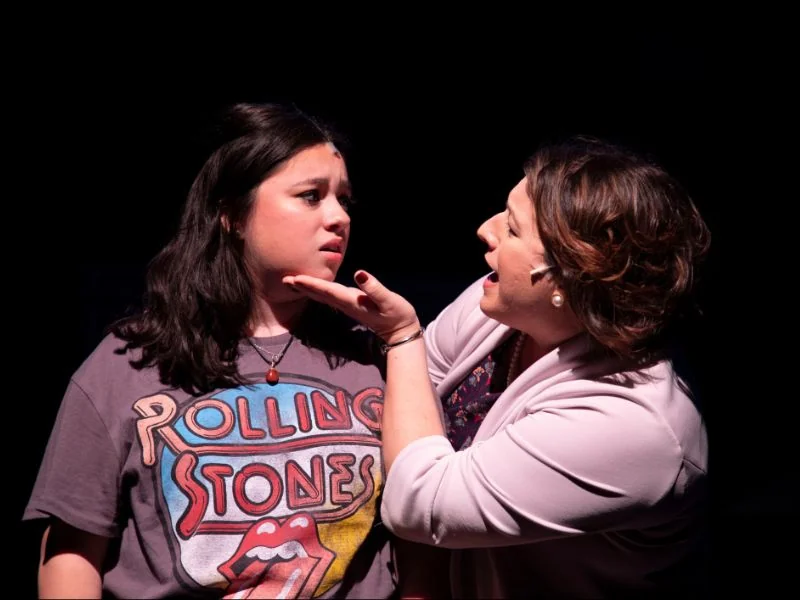 ALEXANDRIA, VA – Having seen and loved Disney's "Freaky Friday" when it premiered at Signature Theatre seven years ago in its debut from film-to-stage production, I have been beside myself to revisit this wonderful musical collaboration between composer Tom Kitt and lyricist Brian Yorkey. Kitt, best known for his scores of "If/Then," "Next to Normal," "SpongeBob SquarePants," and "Jagged Little Pill" draws from a panoply of musical themes and rhythms to create indelibly catchy tunes – the kind you find yourself humming all the way home. Yorkey partnered with Kitt on "Next to Normal" and "If/Then," and both men are stalwarts of the Broadway musical scene. Blessed by top-notch crew and cream-of-the-crop local talent, Director Joanna Henry has made the best of this engaging and heartwarming musical.
The bizarro premise of a mother and daughter switching roles for one day after an accident with an hourglass may be familiar to those of you who recall the movie that opened in 1976. Based on the novel by Mary Rodgers, it starred the adorable Jody Foster as the daughter and Barbara Harris as her mother.  A later version in 2003 had the ever-talented Jaimie Lee Curtis and Lindsay Lohan as the mother/daughter duo.
Single-mom-with-issues Katherine (Kristina Friedgen) and her feisty daughter Ellie (Sofia Cruz) magically switch roles for a day. Katherine, who is about to marry the adoring Mike (Paul Caffrey), wants to shed the day-to-day responsibilities of parenting an angsty teen. Ellie has had it with the restrictions and emotional upheavals of being a high schooler with a helicopter mom. When the roles are switched and Katherine takes Ellie's place, she experiences the day-to-day bullying and body shaming her daughter endures, and Ellie sees the daily grind of running a catering business while raising two kids without a father.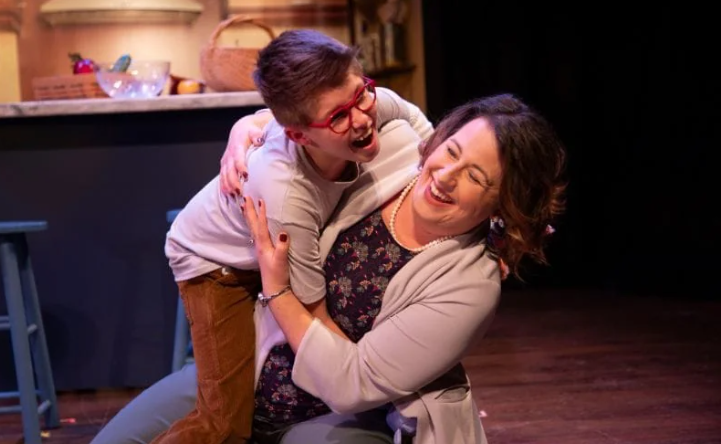 Eighteen glorious numbers, backed by Conductor Christopher A. Tomasino's sixteen-piece band, fill the two acts, giving us a diverse score of touching ballads, '50s rock styles, and Latin beats sung by a cast with big, expressive voices. Stefan Sittig's choreography is seamless even with a couple dozen actors on stage at the same time. It's a massive cast who morph into their quirky roles with aplomb. Shining above all others is Sofia Cruz, who manages not only to inhabit her role as if born to it. Kristina Friedgen brings both sweet emotion and the manic desperation of a mom at her wit's end. In the same category of excellence is Lourdes Turnblom as Katherine's catering assistant, Torrey, who dials up the confusion while trying to decipher why Katherine is acting like a child – and Ellie is bossing her around.  Endearing as heck is Joshua Mutterperl as Adam, the high school cutie and scavenger hunt list master with a secret crush on Ellie (or is it for her mom's sandwiches?).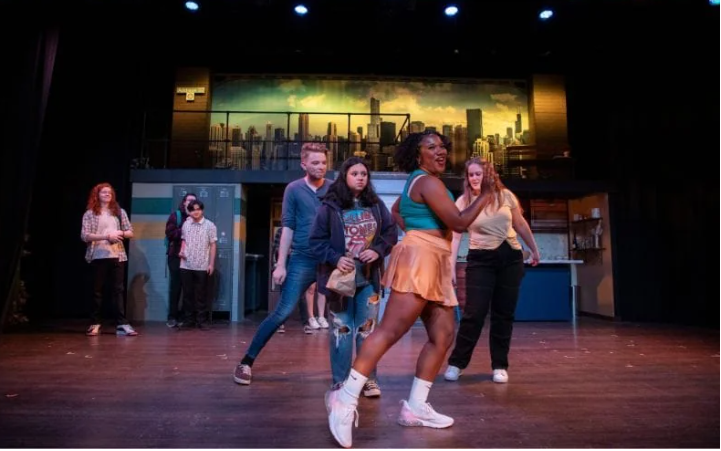 It's everything we want from musical theater – laughs, beautifully sung, funny or meaningful tunes, and characters you can relate to. Special kudos to Costume Designers Judy Whelihan and Robin Worthington, who perfectly capture the funky-cool energy of teen styles and grown-up outfits.
Highly recommended.
With James Campione or Kiril French as Fletcher Blake; Naja Bates or Eileen Parks as Savannah; Peter Fannon as Grandpa Gordon/Mr. Blumen/Parker's Dad/Señor O'Brien/Security Guard; Brandy Reece as Grandma Helene/Gretchen's Mom/Mrs. Luckenbill/Mrs. Time; Brenda Parker as Catering Staff/Danielle/Savannah's Mom/Ms. Meyers/Officer Sitz; Michelle Stein as Hannah; Hannah Taylor as Gretchen; Patrick Byrns as Catering Staff/Louis; Tucker Eskew as Catering Staff/Student; Lourdes Turnblom as Torrey/Adam's Mom; Eileen Parks as Florist/Laurel/Catering Staff; Luke Martin as Student/Fish Vendor/Dr. Ehrin/Pastor Bruno/Well's Dad/Officer Kowalski; Kai Avila as Catering Staff/Wells.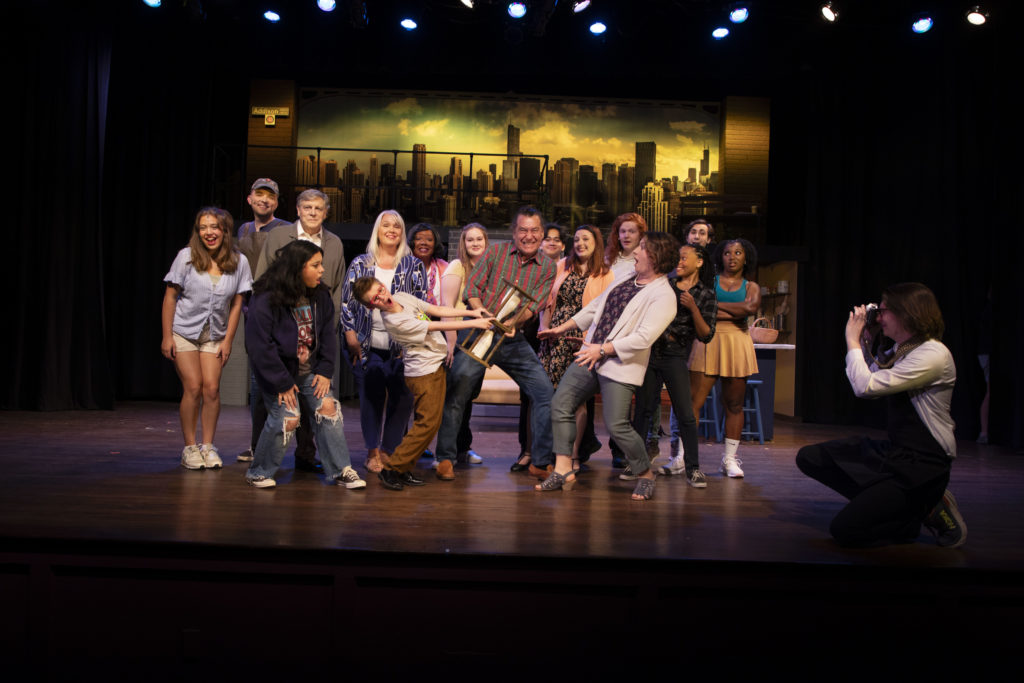 Book by Bridget Carpenter; Hair and Makeup by Natalie Turkevich; Lighting by JK Lighting (Jeffery Scott Auerbach and Kimberly Crago); Sound Design by Alan Wray; Set Design by Myke Taister; Dance Captain Eileen Parks.
Through August 12th at The Little Theatre of Alexandria, 600 Wolfe Street, Alexandria, VA 22314. For tickets and information call the box office at 703 683-5778 or visit www.TheLittleTheatre.com.
  [SEE ALSO: City of Alexandria Opens Cooling Centers]