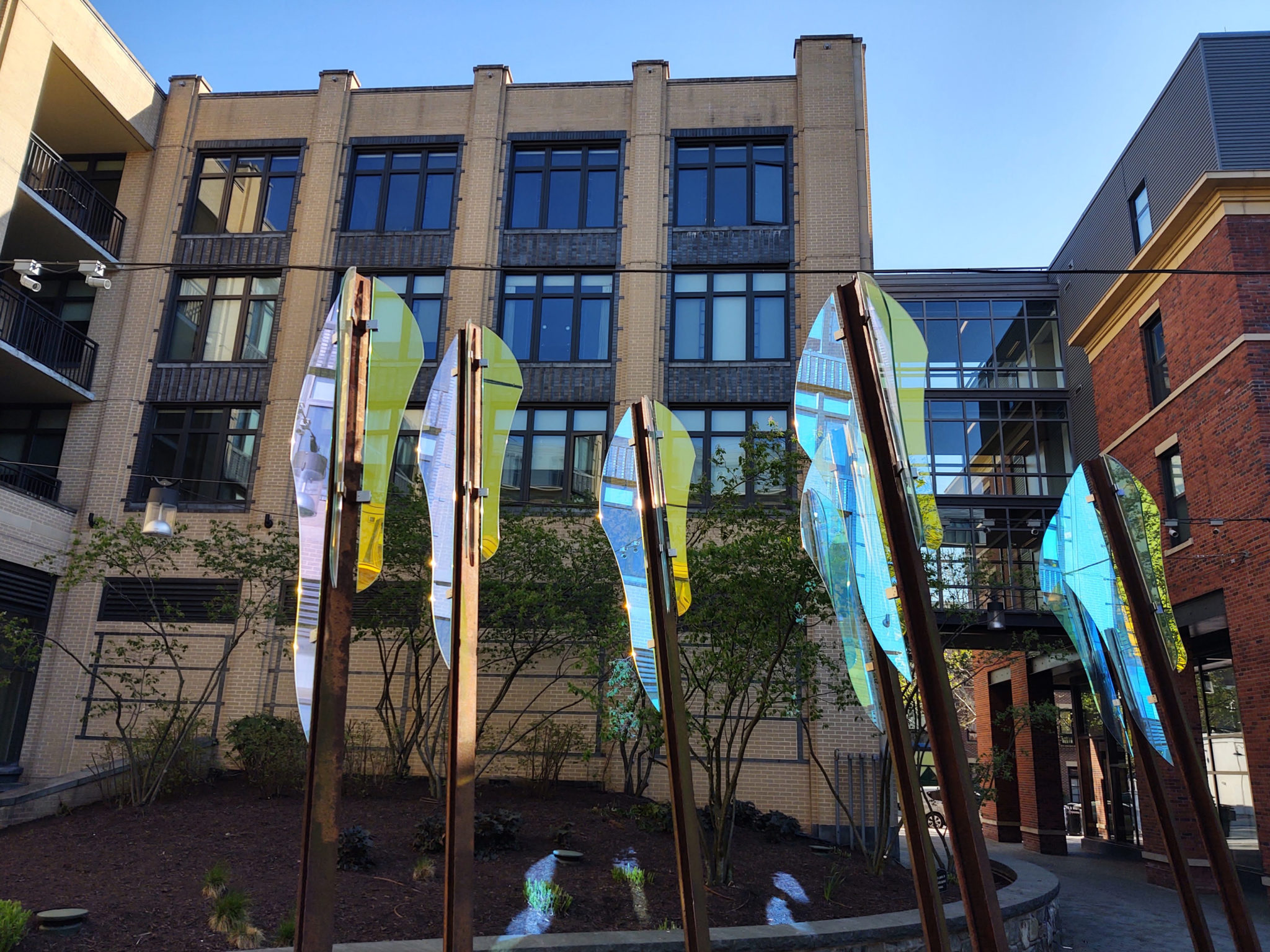 Alexandria, VA – Last month's picture is a sculpture in the Belle Pre Plaza near the Braddock Metro. It is located near the corner of  North Fayette and Madison streets, once the Belle Pre Bottle Company site, which manufactured milk, medicine, and beer bottles. In the early 1900s the company was the largest milk bottle manufacturer in the world. They also made bottles for the local Portner's Brewery. The sculpture, made of glass and railroad ties, pays tribute to the bottle factory and the train line on Fayette Street that carried their product to customers.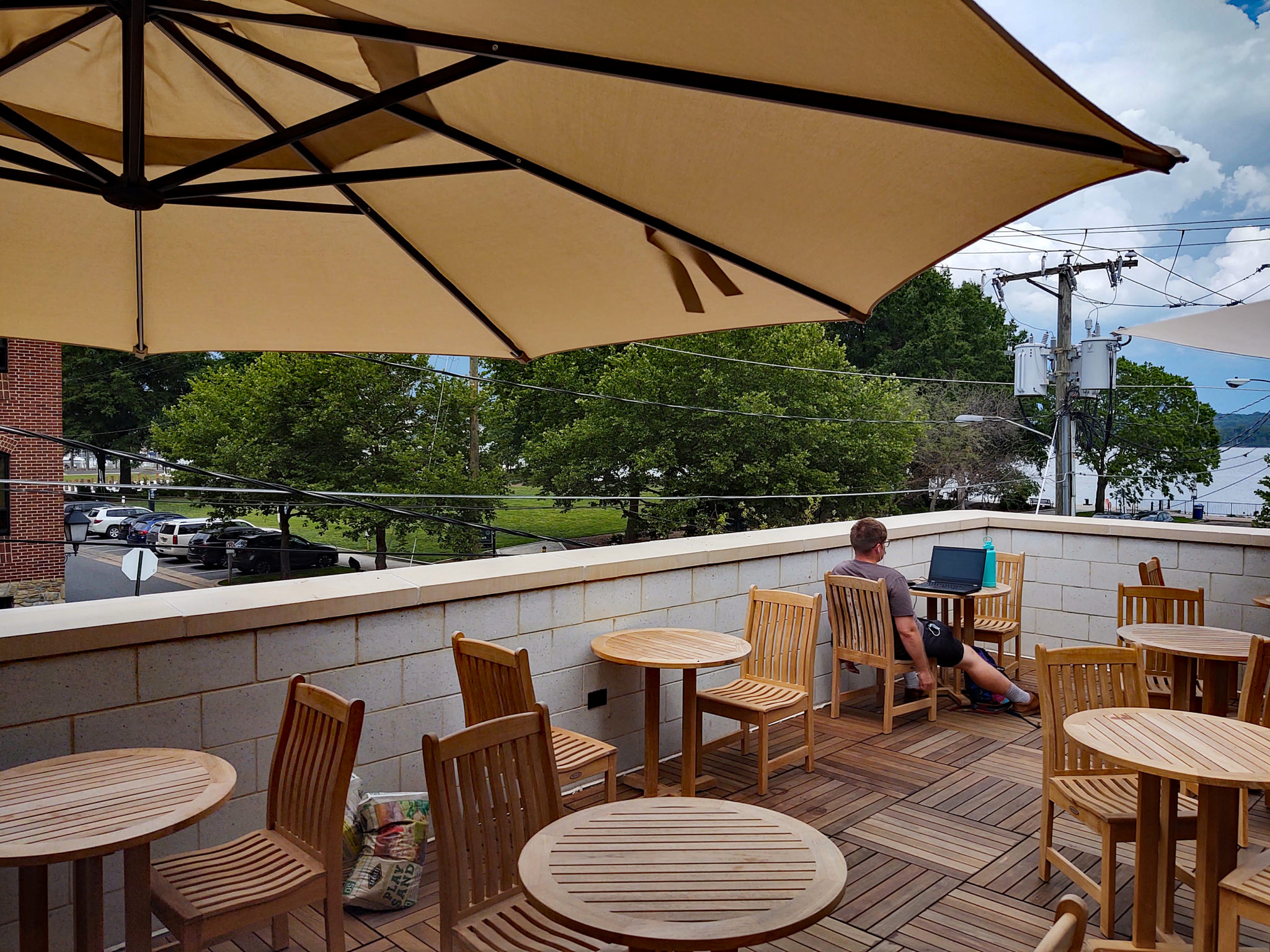 Have you noticed this around town? Where is it? What do you know about it?
To see more quirky photos and close-up angles of secret and not-so-secret spots in Old Town, Alexandria, and jump in with guesses, and comments, follow the discussion, and submit your own photos for consideration, join the Unseen Old Town Facebook group!
As for the photo above, we will reveal what it is and where it is in our next issue, along with a new one for you to ponder.
ICYMI: Conserve Energy and Save Money With Solarize Alexandria