School News
Excitement and Big Smiles: First Day of School at George Mason Elementary in Alexandria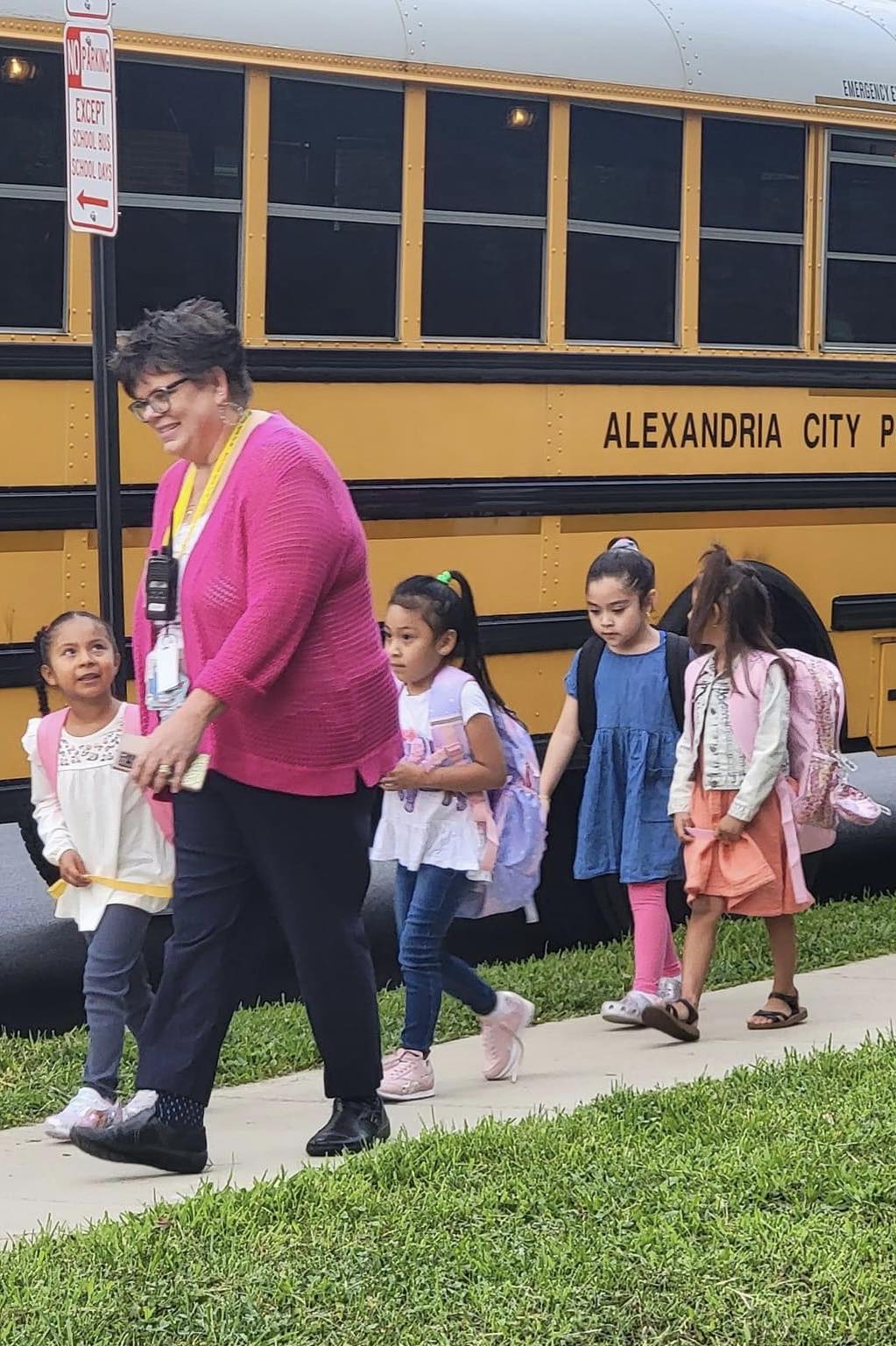 ALEXANDRIA, VA – On Monday, Aug. 21, students and administrators marked the first day of school with big smiles, hugs and motivation to get the new school year started.
Superintendent Dr. Melanie Kay-Wyatt began the day by reminding ACPS that "We are one team on one journey." It certainly takes a team to serve the 15,700-plus students of the Alexandria school system, a diverse crowd hailing from more than 119 countries and speaking over 124 languages.
School busses appear again. Despite the national bus driver shortage, the yellow busses venture into every neighborhood to deliver kids to 18 different schools in the ACPS system.
Julia Burgos, Chief of School and Community Relations, told The Zebra they spent the summer preparing for this arrival, which includes building new facilities and hiring new staff.
"We've recruited some of the best to be with us in Alexandria City and we're just so excited to get started," she said.
That "some of the best" includes the new principal of George Mason Elementary, Christopher Finan. First days can be hard, but Finan seems calm and focused. Having previously served as a principal in the Albuquerque public school system, Finan makes his Alexandria debut outside his new school, greeting students as they enter. He knows that every school district is different, But the number one goal is to create a safe and nurturing environment where students can grow and learn. To achieve this goal, he emphasized the importance of teamwork,
"We want to make sure all of our teachers, our staff, our family, our community members are working together to make sure we are meeting the needs of all of our students," he said.
The students of George Mason elementary were disappointed at first about their early wake-up times. "I woke up at 6 a.m.," said one, "I woke up at four!" said another Yet, only five minutes into the day, Kay-Wyatt had the children cheering, "ACPS is the best." [SEE ALSO: Alexandria's Noah Lyles Is World's Fastest Man]