THEATRE
A Farmer's Wife Finds Passion and Purpose in America's Heartland in 'The Bridges of Madison County' at Signature Theatre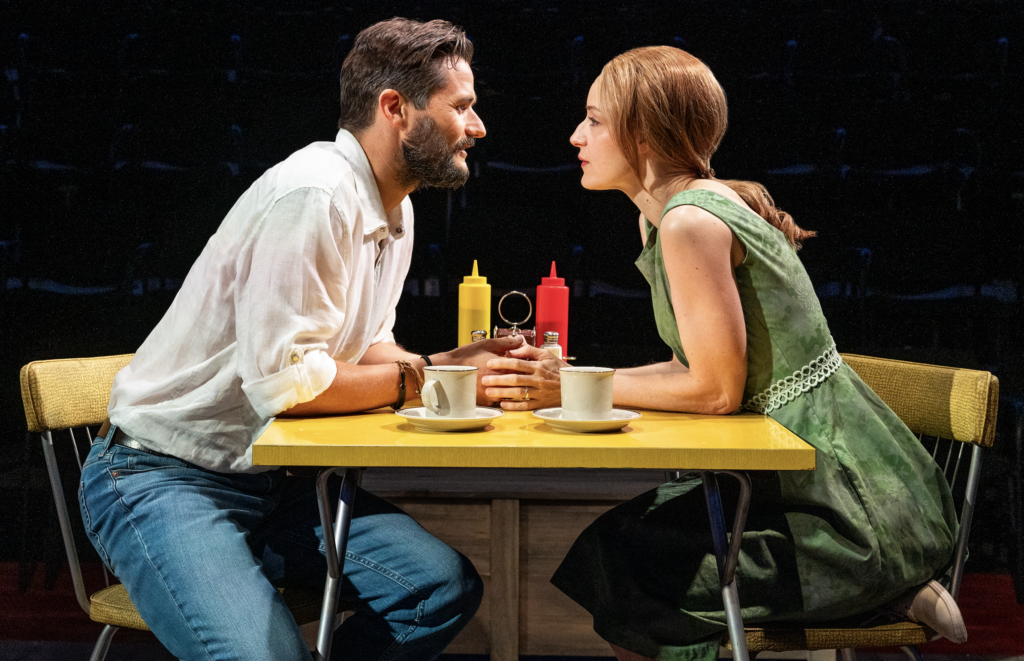 ARLINGTON, VA – Readers will remember Robert James Waller's wildly successful 1992 best-selling novel on which Pulitzer Prize-winning playwright Marsha Norman bases this 2013 musical adaptation. It followed the eponymous 1995 film starring Meryl Streep and Clint Eastwood. With music and lyrics by the brilliant composer, Jason Roberts Brown, "The Bridges of Madison County" garnered two Tony Awards for Best Score and Best Orchestrations in 2014.
Coming off his recent success with "Pacific Overtures," Signature Theatre's recently appointed Associate Artistic Director Ethan Heard directs this sweeping love story, focusing on the indelible integrity of the score, performed by its two leads, Erin Davie as the beautiful Francesca Johnson and Mark Evans as her lover Robert Kincaid.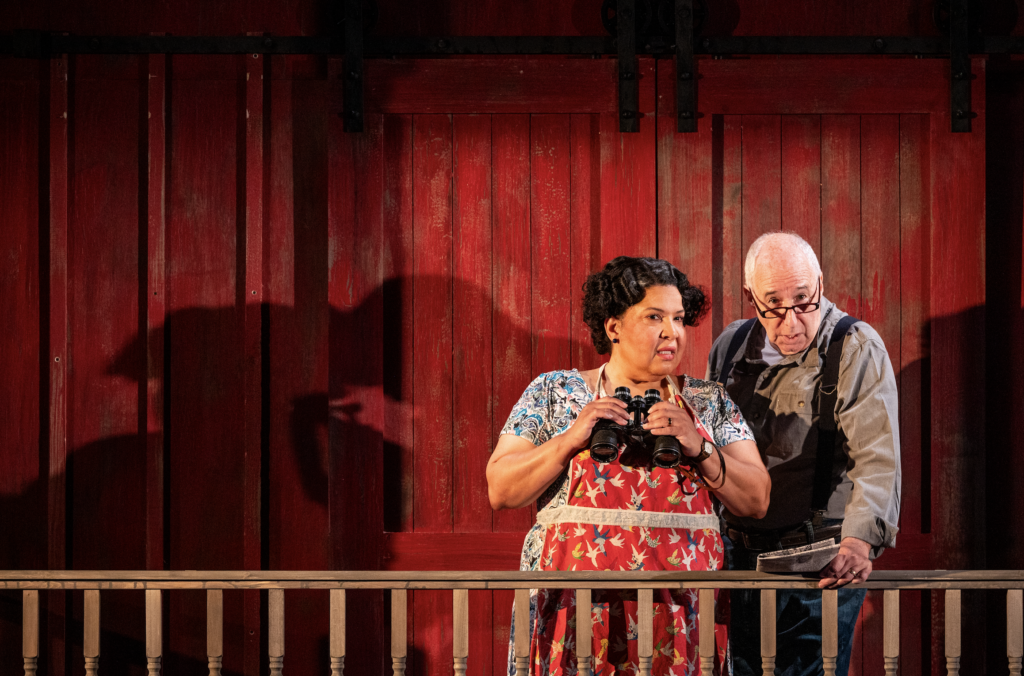 The story is set in America's heartland where iconic covered bridges can still be found, and where Robert's National Geographic assignment leads him to Winterset, Iowa to find and photograph all six of them. Francesca, a post-war Neapolitan transplant to America is married to "Bud" Johnson (Cullen R. Titmas) and the farming couple have two children, Michael (Nolan Montgomery) and Carolyn (Julia Wheeler Lennon). When Francesca begs off a family trip to Davenport for the Iowa State Fair, she revels in her solitude and friendship with neighbors Marge (Rayanne Gonzalez) and Charlie (Christopher Bloch) in "You're Never Alone." Soon she is very much not alone when hot and hunky Robert turns into her driveway to ask directions to one of the covered bridges. In "What Do You Call a Man Like That?" she reveals stirrings of a fire she had tamped down after 18 years of marriage. Their subsequent four-day forbidden love affair is a story of intense passion and the sexual reawakening of a woman who sacrificed her emotional needs to devote herself to farm and family.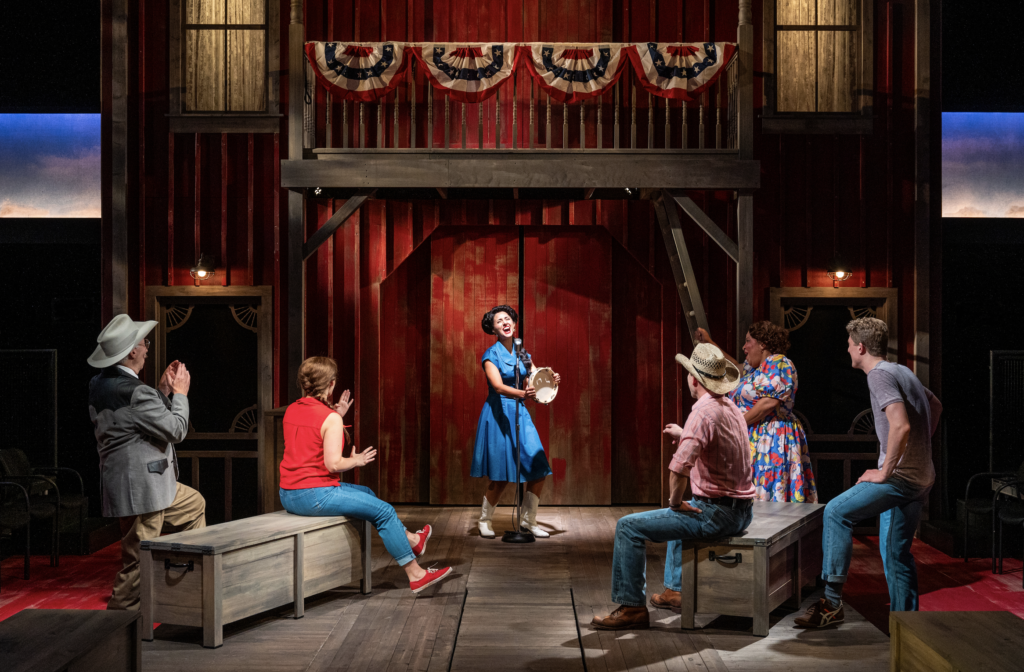 Davie and Evans' perfectly complementing voices prove irresistible in Brown's lush score. Their duets on "Get Closer/Falling Into You" and "Before and After You/A Million Miles" are magical. And I was pleasantly delighted by Marina Pires who holds multiple roles as Marian, Chiara, State Fair Singer, Ginny and Waitress. Her delivery of "Another Life" is outstanding.
Between the rapturous love scenes on a quilt-covered brass bed, neighbors Marge and Charlie provide the levity as they examine their own marriage and their indelible connection to each other. Yes, marriage takes a healthy dose of humor!
Backed by Conductor William Yanesh's 12-piece orchestra, this moving musical will steal your heart.
Music Directed by Laura Berquist; Choreography by Kelly Crandall d'Amboise; Scenic Design by Lee Savage; Costume Design by Kathleen Geldard; Lighting Design by Jesse Belsky; Sound Design by Eric Norris.
Highly recommended.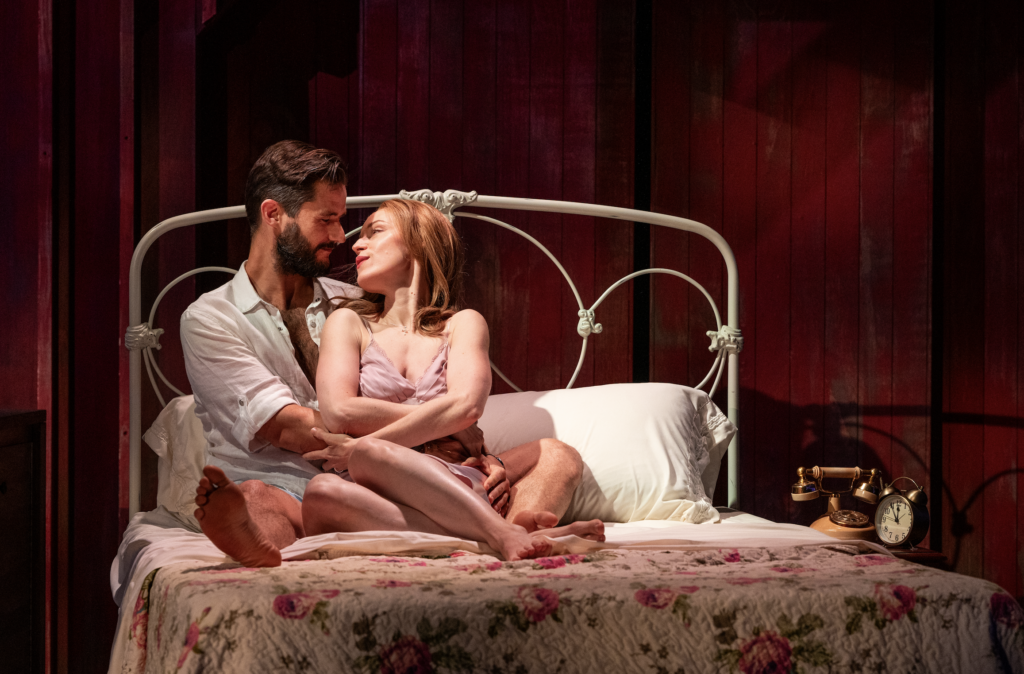 Through Sept. 18 at Signature Theatre in Shirlington Village, 4200 Campbell Avenue, Arlington, VA 22206. For tickets and information call the box office at 703 820-9771 or visit www.SigTheatre.org. [SEE ALSO: Alexandria's Noah Lyles Is World's Fastest Man]