Cover Story
Alexandria's New Douglas MacArthur Elementary School Has Opened At Last!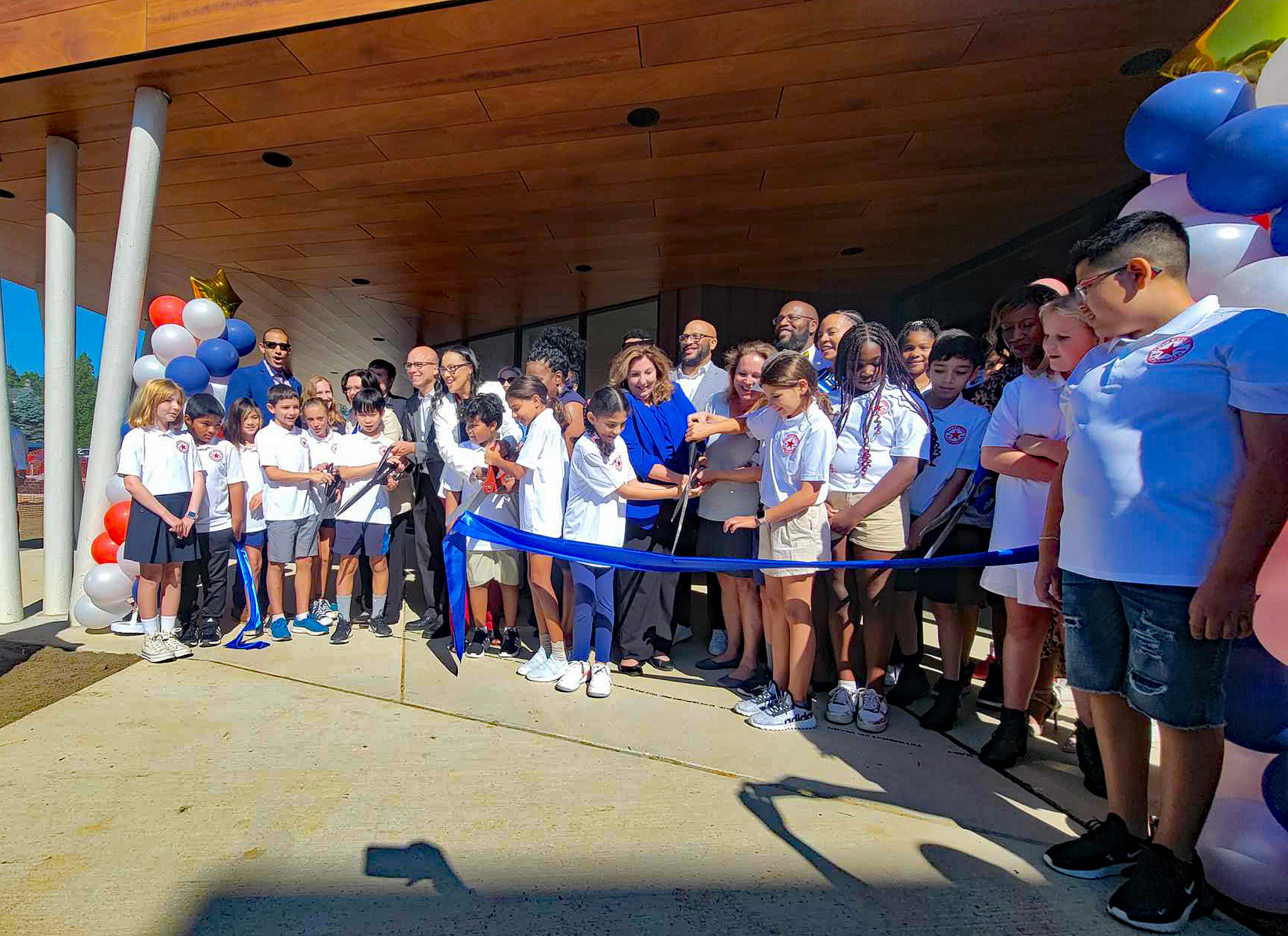 Alexandria, VA – There is nothing better than handing in a school project. Many adults had that feeling on August 18 at the official opening of the brand-new Douglas MacArthur Elementary School. Just in time, as three days after, the school opened and became home to 600 students, aged kindergarten to fifth grade.
Open spaces, simple and clean designs, with nifty nods to nature, make the Douglas MacArthur Elementary School a welcoming place to learn and its modernization project a success. Superintendent Melanie Kay-Watt thanked the extensive team that made this possible, both city and school workers, pointing out that in a project this big, nothing is completed alone.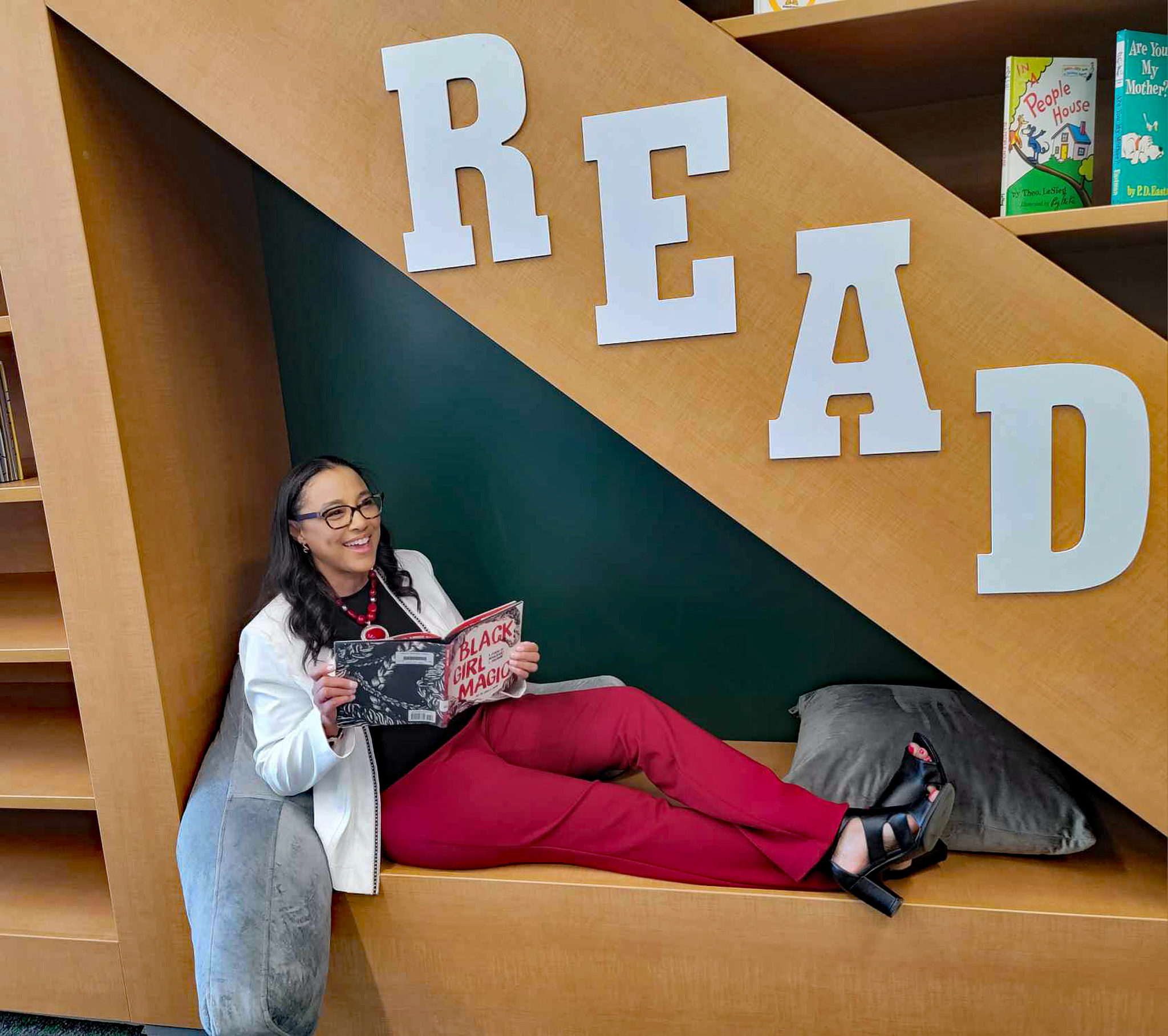 MacArthur's new principal, Dr. Penny Harrison, could hardly contain her excitement about the new building, not for herself, but for its impact on the students and their ability to learn.
When asked what was everyone's favorite feature, nearly all school staff agreed it was the media room. With wall-covering floor-to-ceiling windows to show off the lush forest behind the building, the space feels like a treehouse for students to learn and explore.
Vice Mayor Amy Jackson said this great use of space and windows throughout the school "brings lots of light for the Macarthur Stars to shine brightly." The use of nature in design is more than aesthetics; the building expects net-zero emissions once solar panels are installed on the roof. Other aspects of the school, like a turf field and playground for the older kids, will be completed in coming months.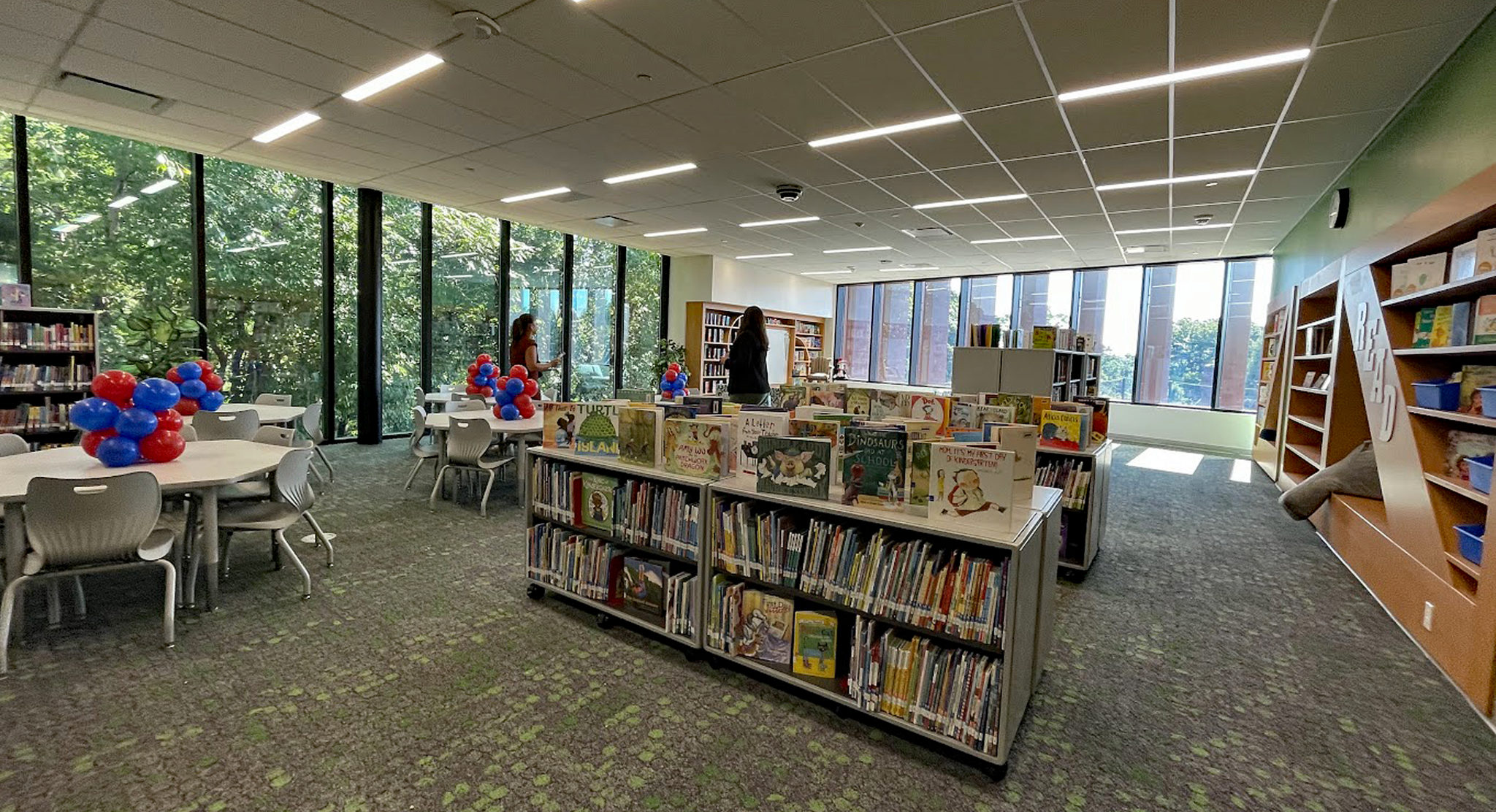 The MacArthur project began in 2019 but was slowed by supply chain delays during the pandemic. Still, the project stayed in budget at $75 million. During construction, children learned at the Patrick Henry Elementary School, which was designated "a flex space" although it was larger than the original Douglas MacArthur Elementary School.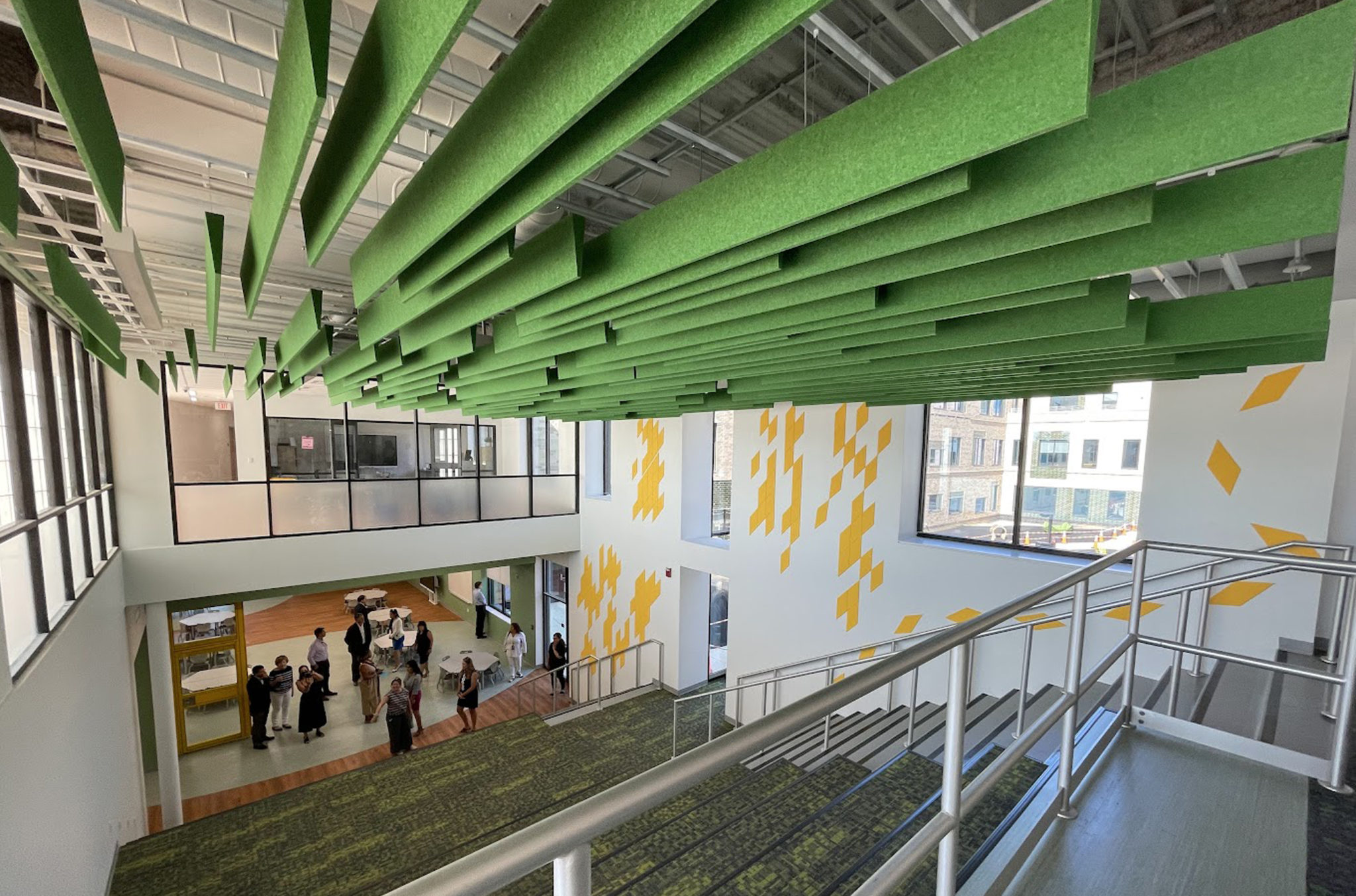 Built in 1943, the original building was small and dim, allowing pitiful amounts of sunlight, and home to only eight classrooms. Today's new school stands three stories tall with 30 classrooms and can accommodate 840 students.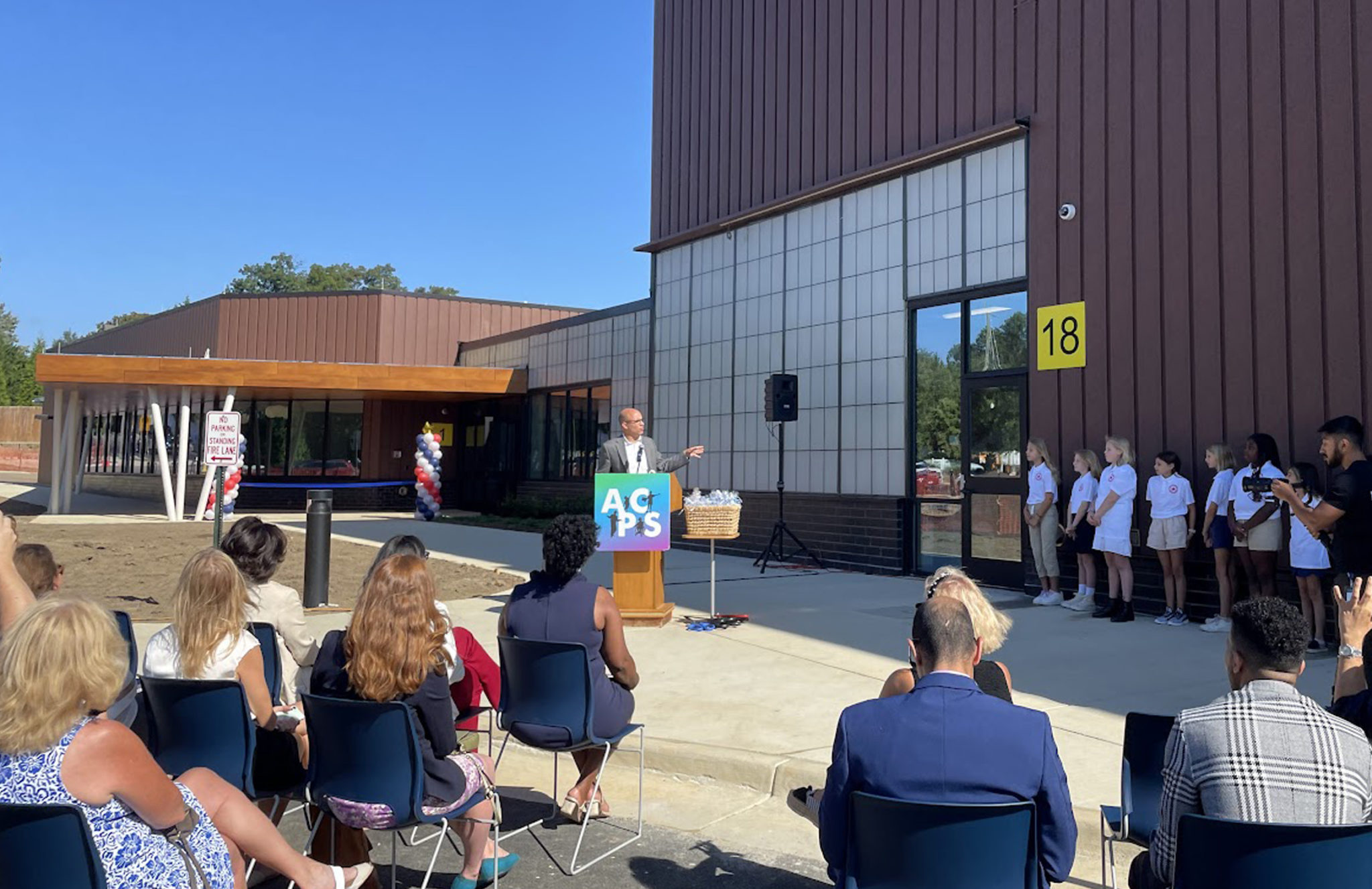 The MacArthur rebuild is one of several plans to "re-modernize" the Alexandria school system. The next project is a 1,600-person high school. Mayor Justin Wilson says the Douglas MacArthur Elementary School and the re-modernization project represent the most significant investment the city has ever made in its public school system.
ICYMI: Lee-Fendall House Museum Taking a Deep Dive Into Its Structural History Thanks to $40,000 Grant