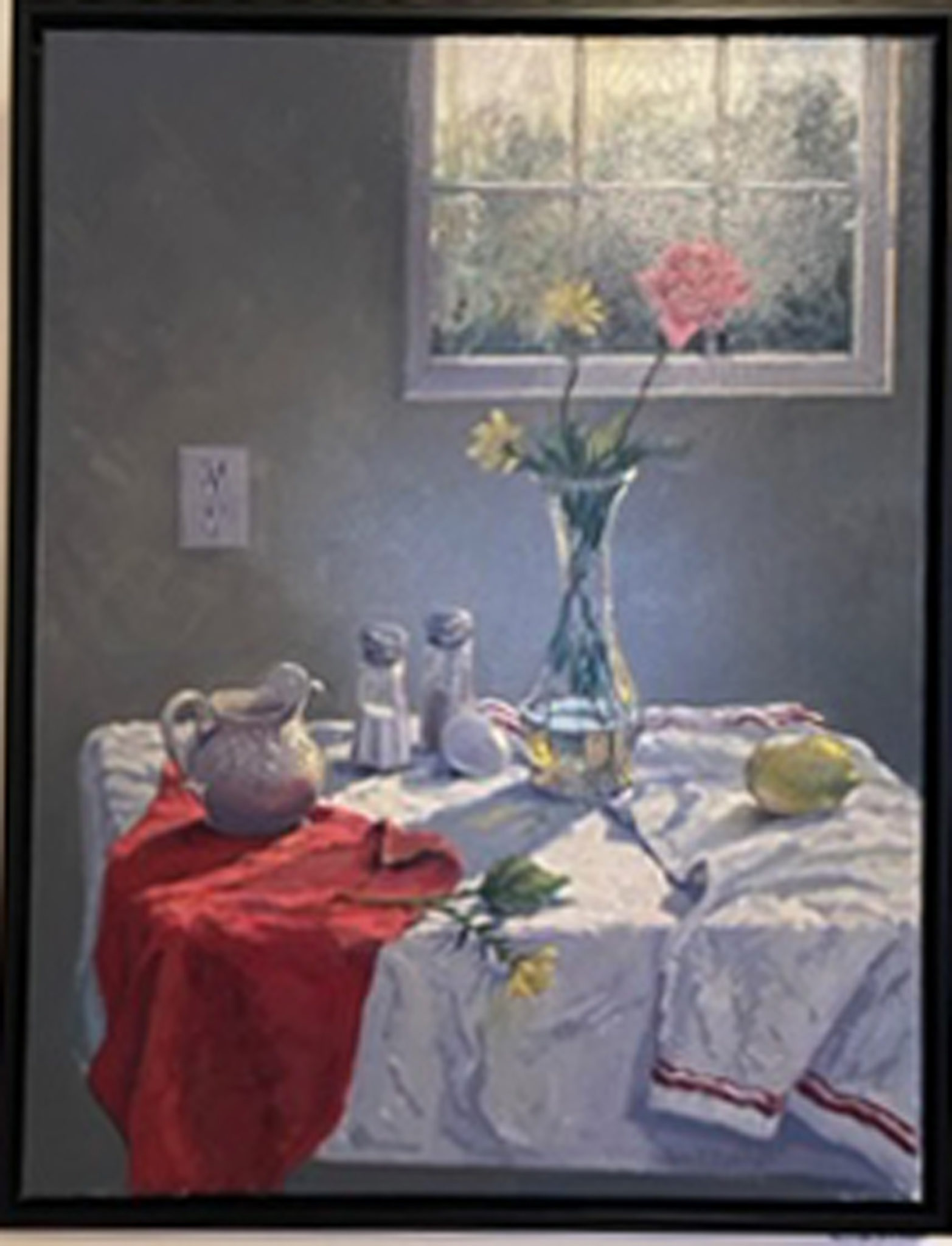 By Susan Hahn
Alexandria, VA – Life in September gets hectic again, but the Alexandria art scene will bring relief!
River Farm at 7931 E Boulevard Drive offers a beautiful respite with its gardens and art exhibits. You can enjoy a variety of art by local artists on display and for sale throughout the Manor House. A portion of the revenue from art sales goes to support River Farm and the American Horticultural Society. Hours and events are detailed on the website at ahsgardening.org/about-river-farm/directions-hours/
The Torpedo Factory Art Center is open late, from 7:00 pm to 10:00 pm, every second Friday of the month through October 2023. Explore the artists' studios, enjoy music and art activities, and even try your hand at being creative at this monthly free event.
The Principle Gallery at 208 King Street continues its extraordinary exhibit of works from the 33rd "Best of America" National Oil/Acrylic Painters' Society (NOAPS) Juried Exhibition through September 10. The exhibition includes work from award-winning national and international artists. The Best of America NOAPS Exhibition runs through September 10. Don't miss all the award-winning works in this powerful exhibit. For a preview, see the website principlegallery.com/alexandria/
J Louis' Solo Exhibition opens Friday, September 15, with an opening reception from 6:00-8:30 pm. Artist J Louis will be in attendance.
At Del Ray Artisans Gallery, 2704 Mount Vernon Avenue, the Farther Afield Art Exhibit begins September 1 with an opening reception from 7:00 to 9:00 pm. The show runs through the end of the month.
Farther Afield celebrates artwork that takes viewers outside their day-to-day lives to locations far and wide. Whether depicting a scene from a day trip or from halfway across the world, these artworks transport the viewer away from Alexandria to new cities, states, countries, and continents.
Also at Del Ray Artisans in September, browse Halloween-inspired creations during the gallery's HalloWEIRD outdoor art market on Saturday, September 23, from 10:00 am to 4:00 pm. The market is family friendly and takes place rain or shine.
The Galactic Panther at 1303 King Street offers rotating exhibitions every 7-9 weeks, with opening & closing receptions for each show open to the public. This unique art venue hosts a variety of work, including music, workshops, and exhibits from local, national, and international artists. Galactic Panther is open from 12:00 pm to 6:00 pm on Thursday and Friday, 9:00 am to 6:00 pm on Saturday, and 12:00 pm to 6:00 pm on Sundays. Events include comedy, improv, sound bath & yoga, workshops, paint & sips, open mic, and live music events. Creative fun for September at the Galactic Panther includes:
Music by Jah Messenger Sound every Thursday
Improv Comedy every 2nd Saturday
Glow night Paint & Sip every 3rd Saturday
Sound bath and yoga every other 2nd & 4th Sunday
Open Mic every Sunday
The gallery is booking musical performances and a circus-themed art exhibit opening on October 6. For details, follow the Galactic Panther on Instagram, Facebook, Eventbrite, and their website. galacticpanther.com/
Athenaeum Gallery at 201 Prince Street hosts the Anne Stine Solo Exhibit beginning this month, running through October 15. The exhibit includes encaustic works in various sizes centered around geological abstracts depicting Earth stories. The Athenaeum is the home of the Northern Virginia Fine Arts Association, dedicated to maintaining and preserving the historic building and celebrating regional arts. A reception for this solo exhibit is Sunday, October 1, from 4:00 pm to 6:00 pm. The Athenaeum is open Thursday through Sunday, from noon to 4:00 pm each day.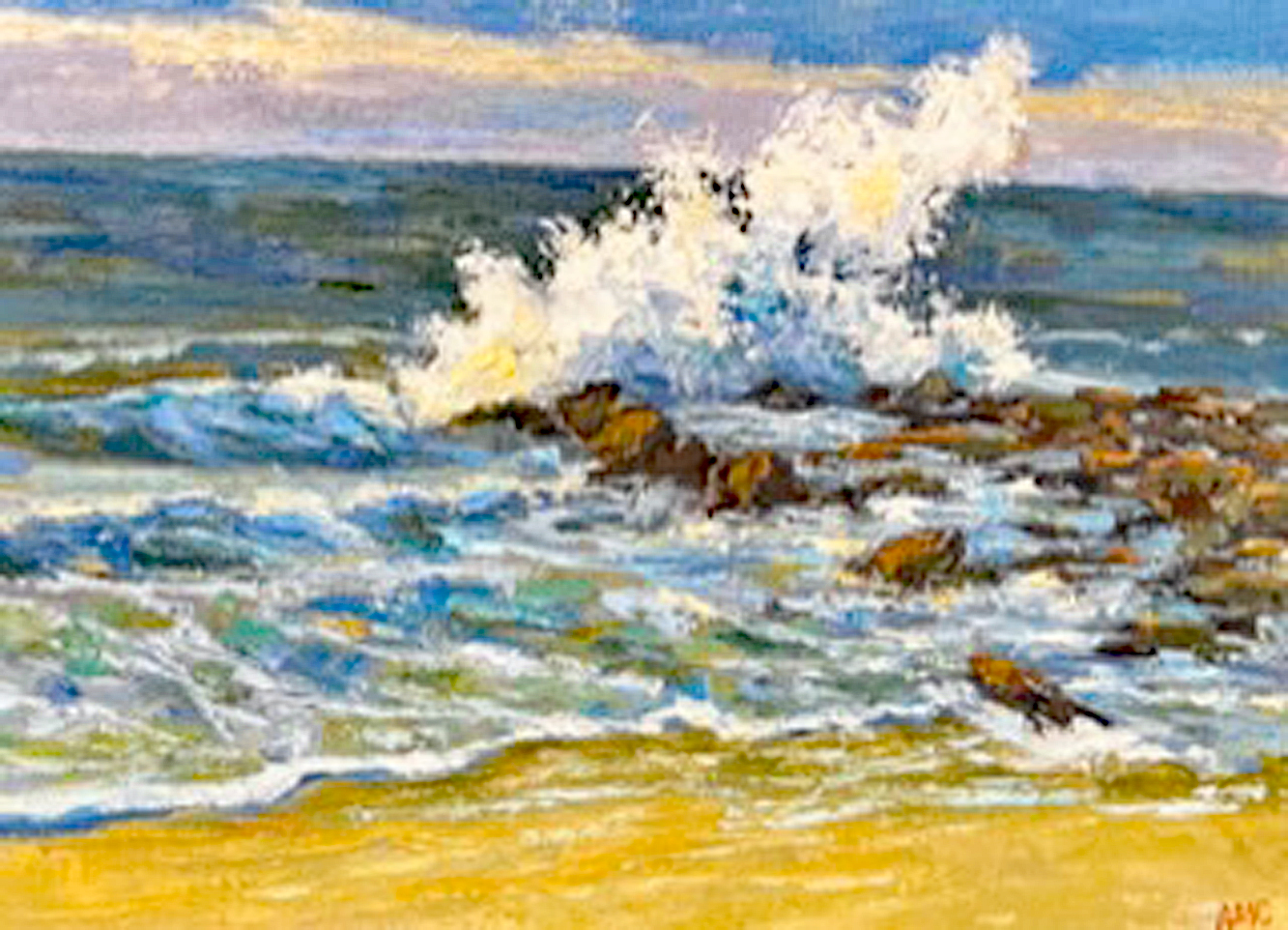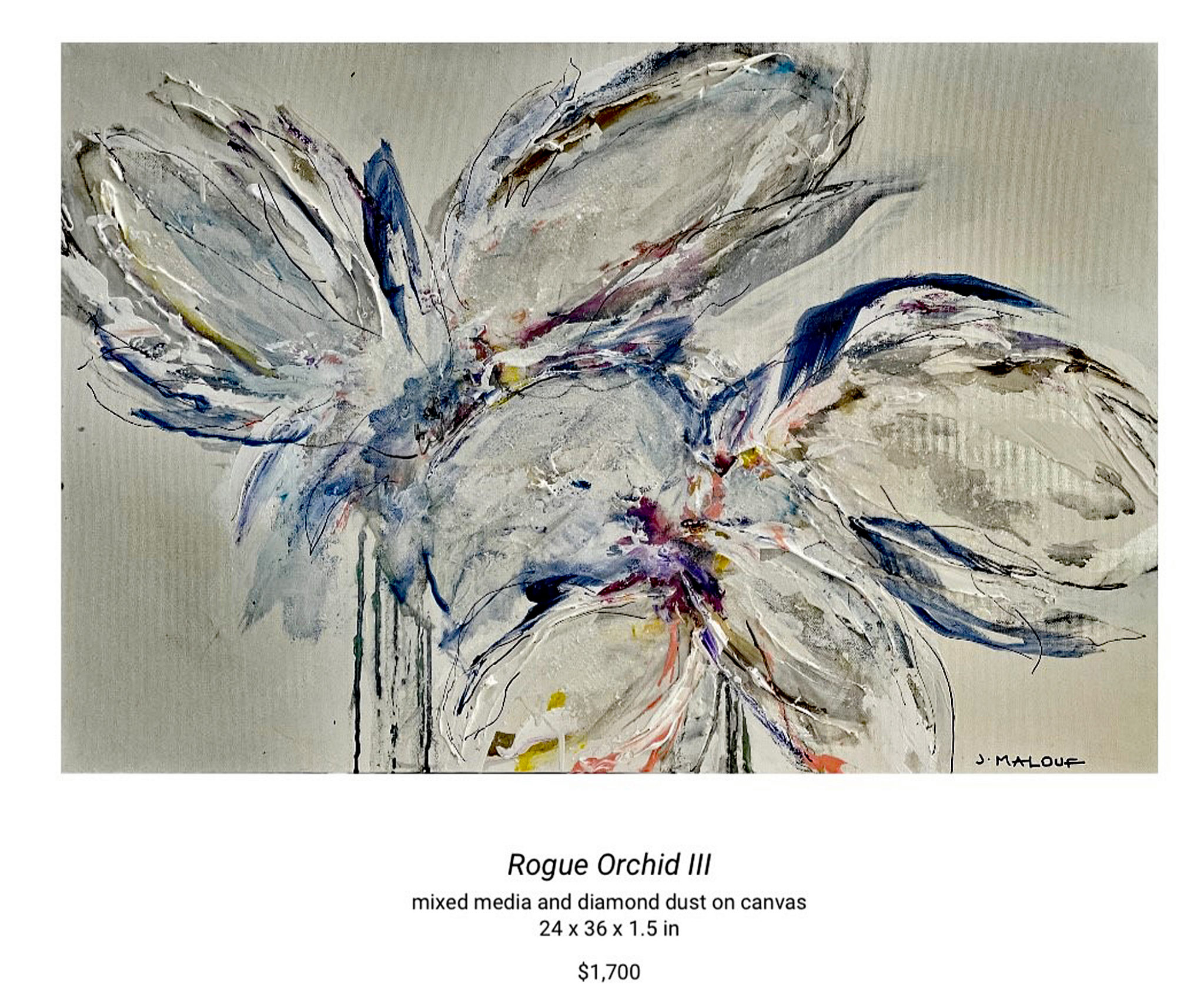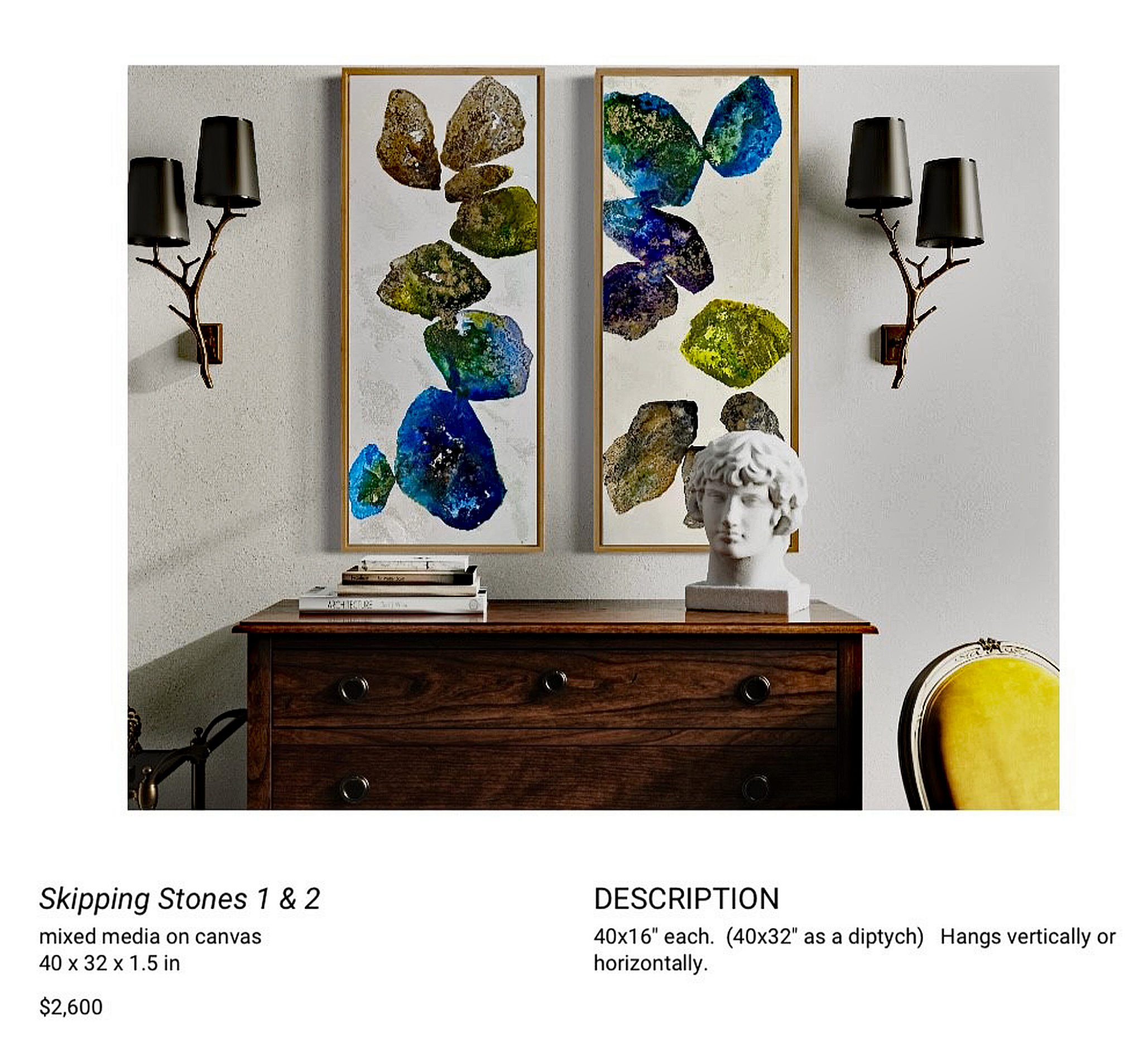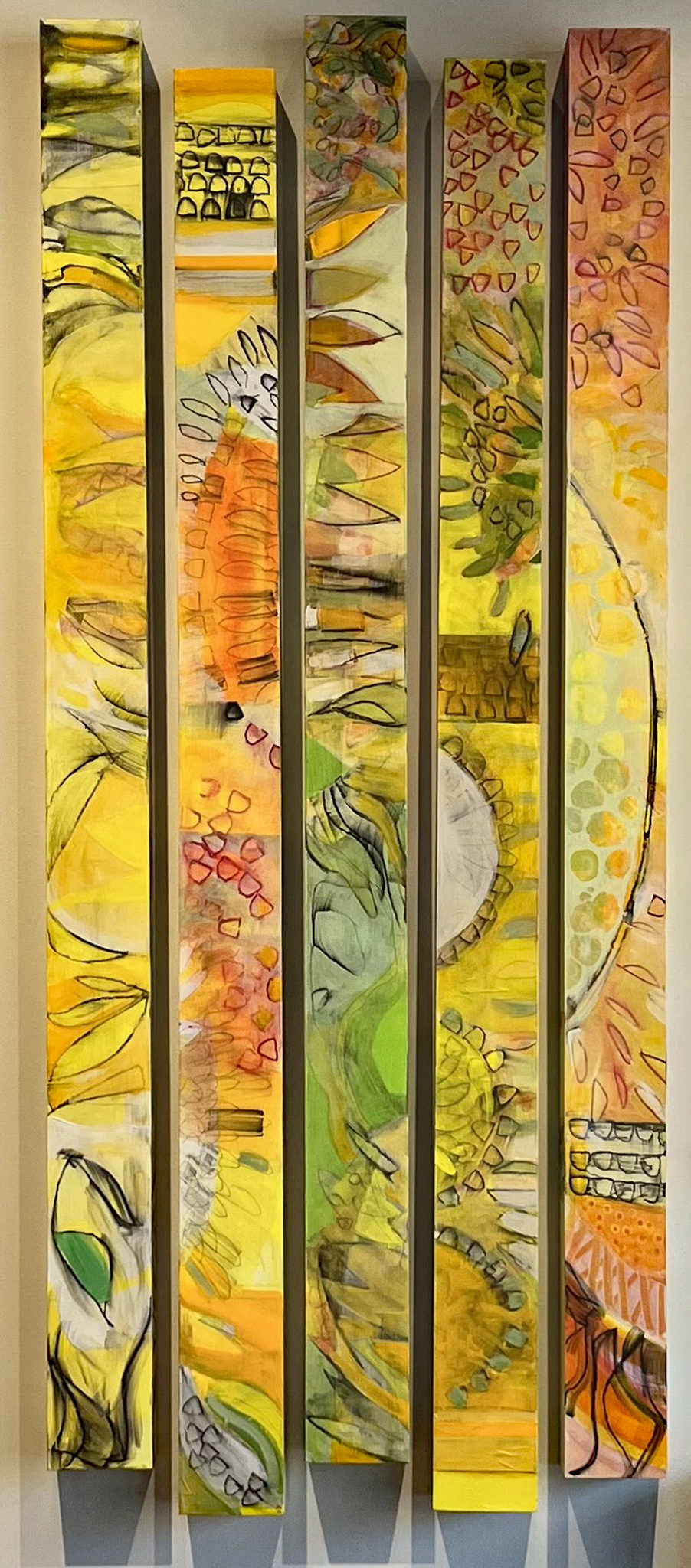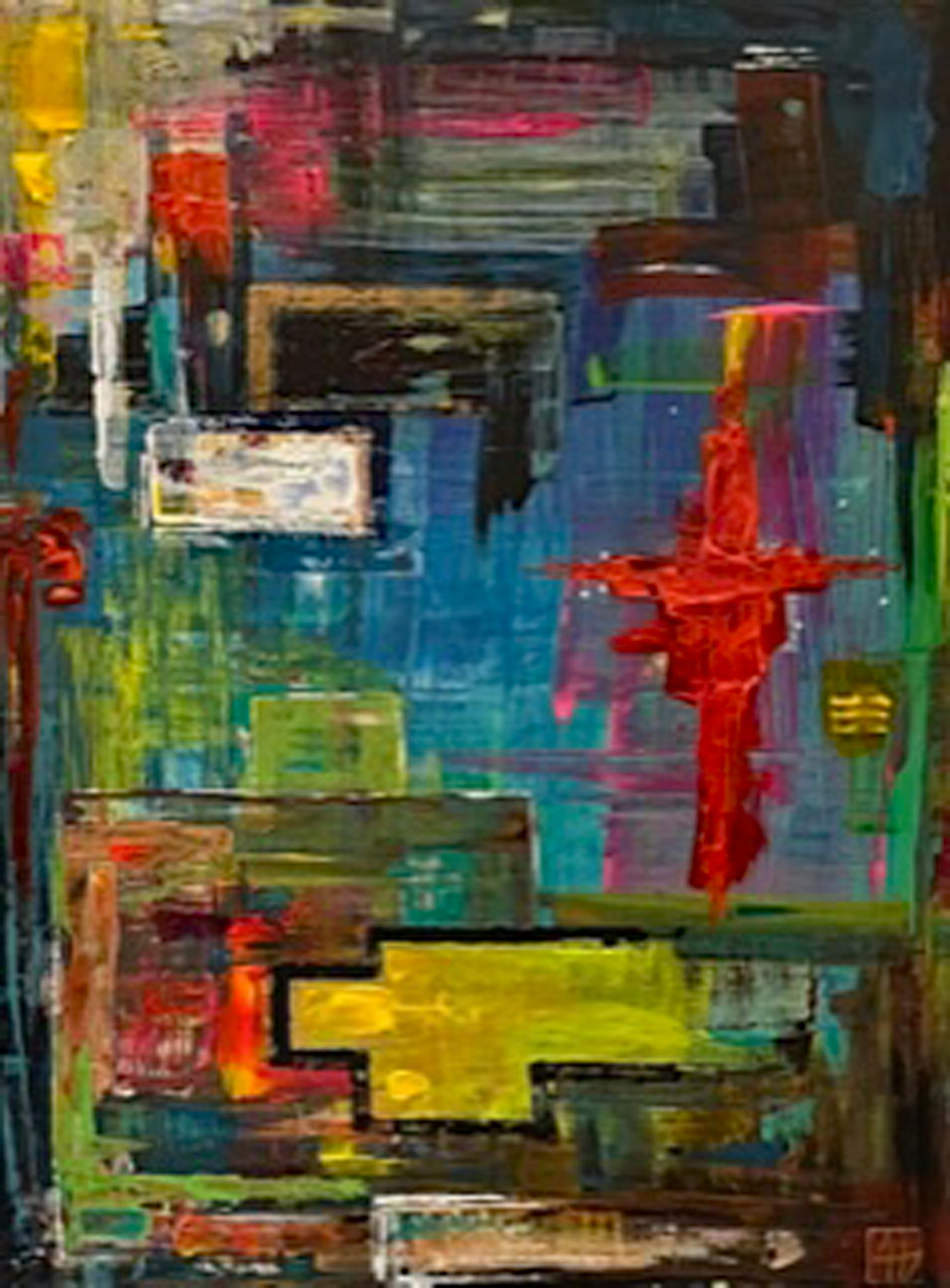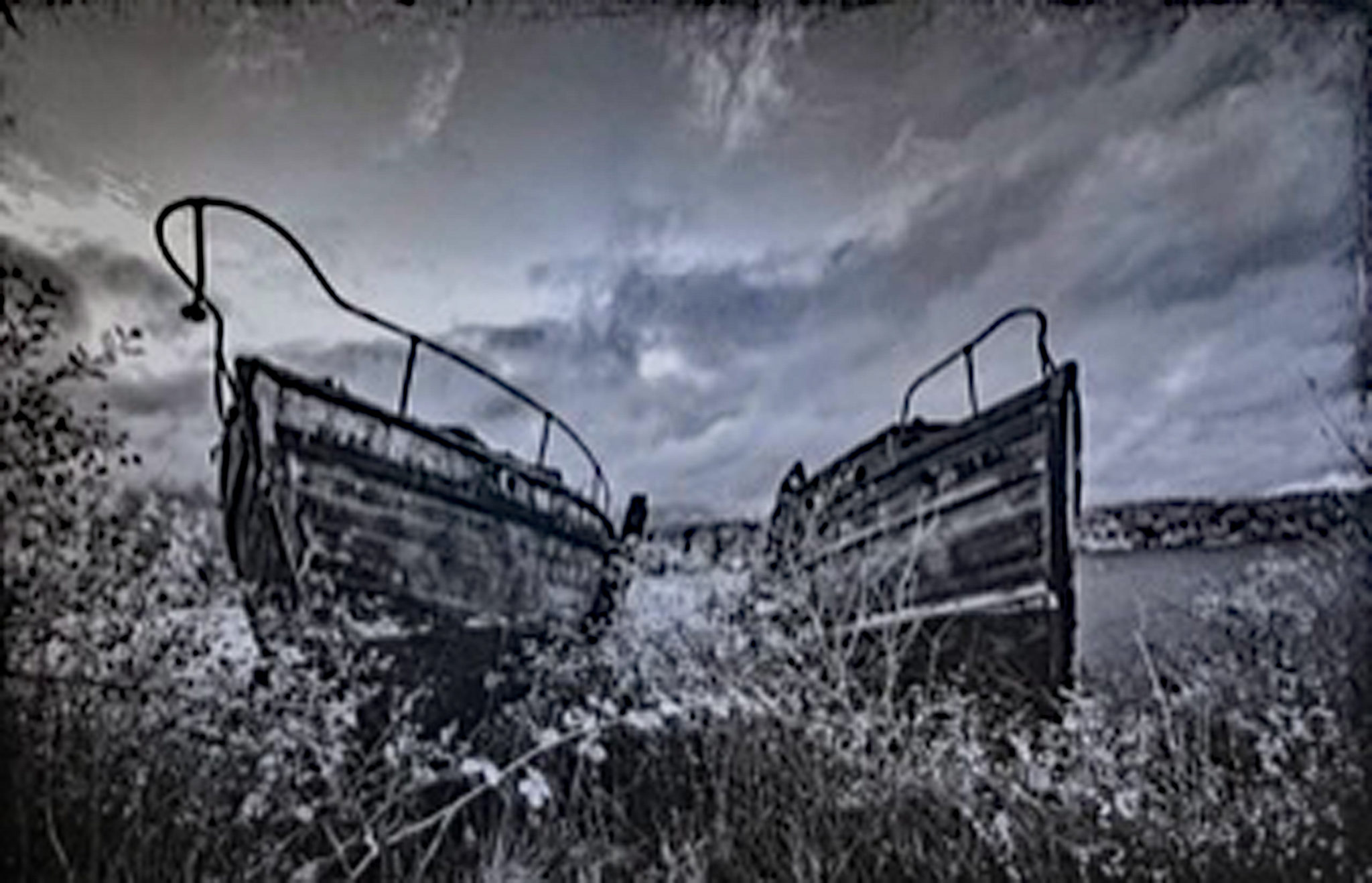 Nepenthe Gallery, 7918 Fort Hunt Road,  September events are a change of pace and not to be missed.
Thursday, September 7, Stone Bridge Artists Tour
Nepenthe is participating in the annual Stone Bridge Artists Tour, which includes 18 artists at five venues, including the gallery and four private homes. Nepenthe will kick off this special weekend tour by celebrating five local artists: Andreas Barrett, Renee Gage, Anne Meagher-Cook, Marsha Staiger, and Bill Sutton.
Thursday, September 28:  Jill Malouf
Nepenthe introduces the talented abstract artist Jill Malouf of Dallas. Malouf is an attorney-turned-artist who, per the gallery, "traded the courtroom for the canvas." She's been named a "New Texas Talent." Jill brings her artwork, energy, and ideas from across the country.
In addition, Nepenthe will continue its POP-UP Gallery at Wine Gallery 108 (108 N. St. Asaph St) in Old Town: Fridays from 5:00 to 7:00 pm, Saturdays from 11:00 am to 4:00 pm, and occasionally on Sundays in September.
Don't miss the 21st annual Alexandria Old Town Art Festival on Saturday and Sunday, September 30 and October 1, from 10 am to 5 pm at 300 John Carlyle Street. Admission is free. All artwork is juried, which provides a higher level of quality, diversity, and creativity of art on display, exemplifying the gifted artists in regions from all over the country. The show is rated as one of the top 100 art shows in Sunshine Artist Magazine.
ICYMI: Book Review: "Thrive With Neurodivergent Colleagues" Shines Positive Light on How Different Brains Work