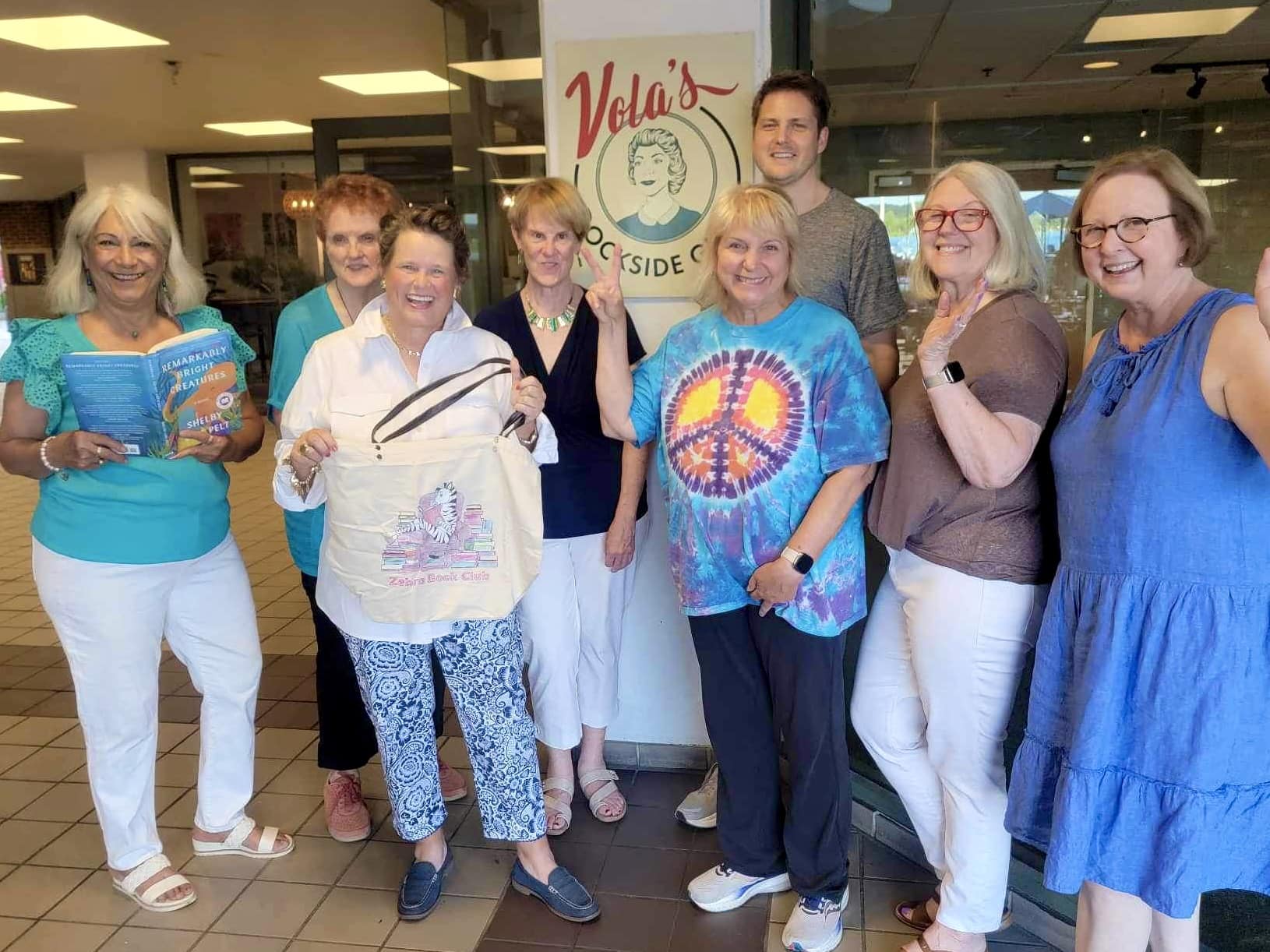 Alexandria, VA – Started during the pandemic, the Zebra Book Club is finding its rhythm and meets regularly to discuss a new book or gather for an author's presentation, book signing, or something literary-related.  If you are interested, you can join via email by sending a note to [email protected] and putting BOOK CLUB in the subject line, or you can visit the Facebook Group page called Zebra Book Club and click JOIN.
On the books:
September 18, Monday, at 7 p.m.
Lessons in Chemistry, by Bonnie Garmus, meeting site TBD
October 16, Monday at 7 p.m.
"Meet a Local Author"  John Kropf will give a presentation and reading from his second non-fiction book, Color Capital of the World.  Books will be available for purchase and book signing. Meeting site TBD.
November 13, Monday, at 7 p.m.
Trust, by Hernan Diaz, winner of the Pulitzer Prize for Fiction, meeting site TBD.
These selections are based on voting in June by ZBC members.
ICYMI: Alexandria Community Rowing Names New Boat in Honor of Dedicated Volunteer