Community News
YMCA's Thingamajig Invention Convention in Alexandria Captures Children's Imagination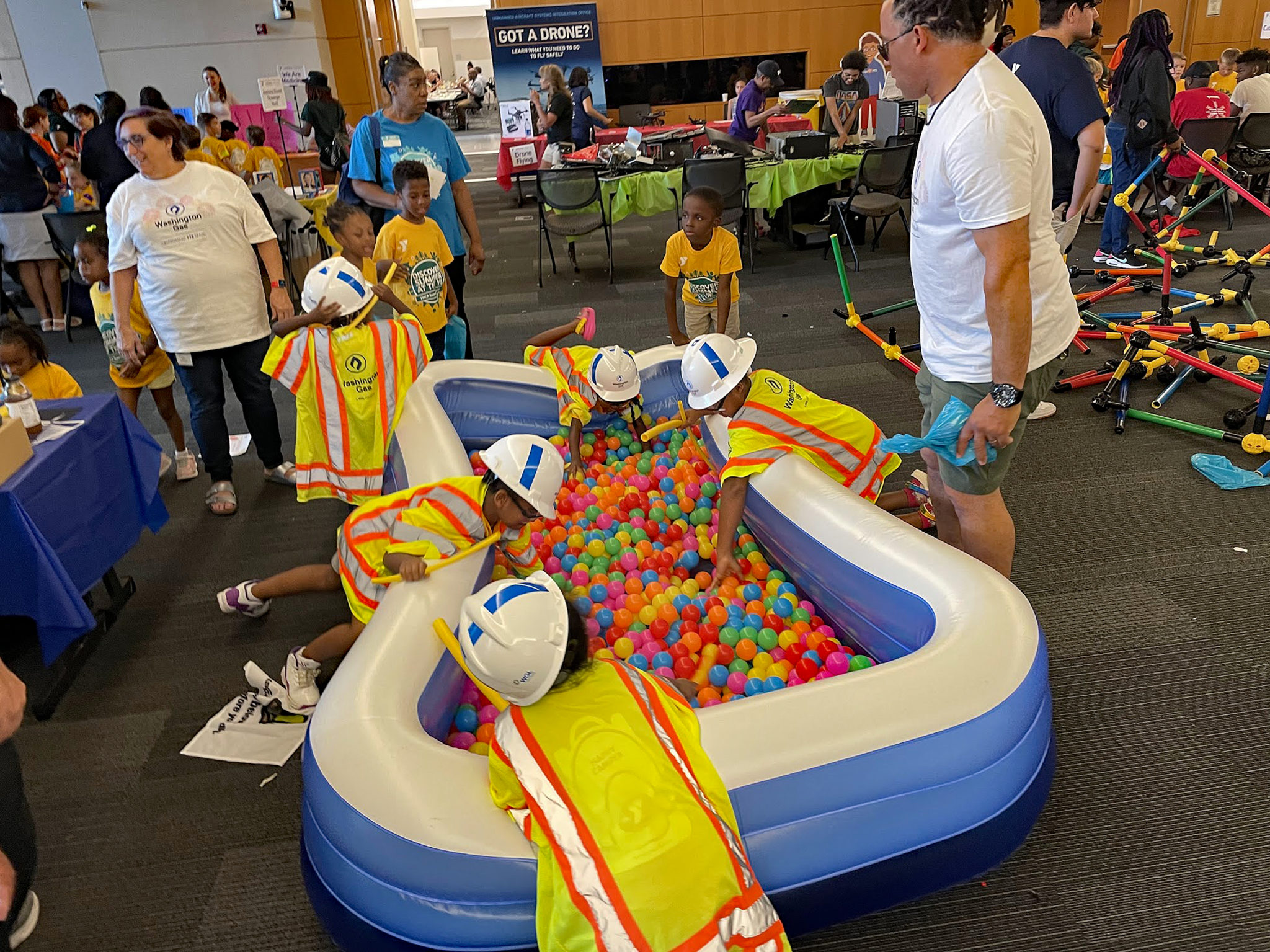 Alexandria, VA – Hundreds of young inventors, aged 5 to 14, gathered together on August 2 for the YMCA of Metropolitan Washington's Thingamajig Invention Convention, an event celebrating young engineers everywhere. It was a chance to come together and show off their dreamed-up creations. Many children attended as part of the YMCA summer camps. Others heard about the event and participated in its competitions online beforehand or simply stopped in for a day of fun and learning.
The convention celebrated its 29th anniversary this year. Janice Williams, then senior vice president of program development at the Y, started Thingamajig as an informal get-together where children could present creations they had made to solve random challenges. Enthusiastic parents and children took the event further. While the kids were eager to show off their inventions, the parents saw the opportunity to give children hands-on experience in STEM (before the concept even existed).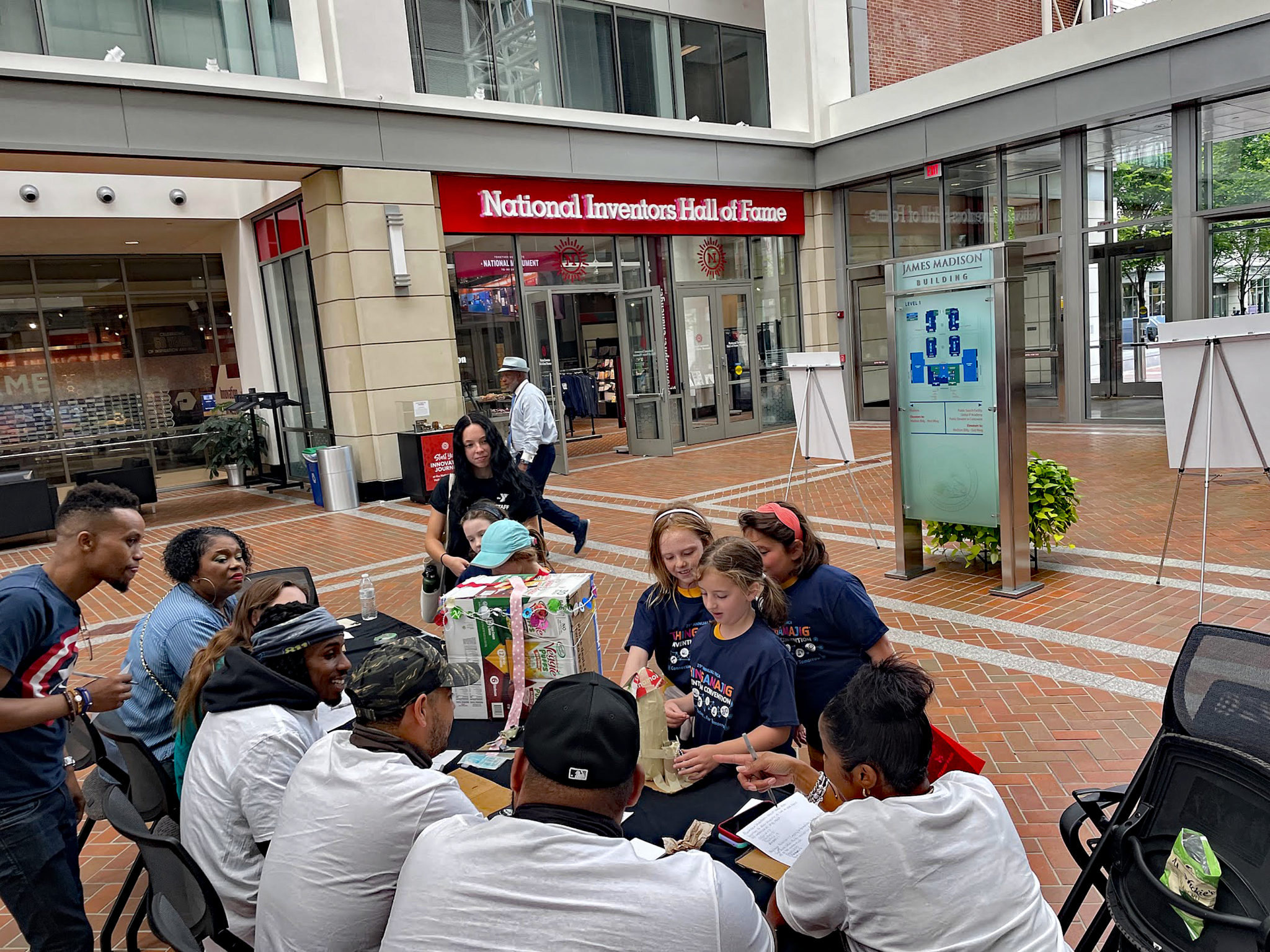 Today, Thingamajig boasts professional engineers and scientists from around the DMV who volunteer to play with and teach the attendees. Washington Gas employees guide children in hard hats and vests as they dig in ball pits looking for essential pipes (simulating the importance of "look before you dig"). Sharon Boddie from the FAA says it is a delight to introduce youth to the magic of flight, using everything from paper airplanes to complex aviation software.
The backdrop and host of the event, the U.S. Patent and Trademark Office, was a great fit. As the Nikola Teslas of tomorrow toiled on their inventions, a museum of some of this nation's greatest minds sat behind them. Statues and tributes to the inventors of everything from the parachute to the Mustang are in the National Inventors Hall of Fame Museum, which is free and open to the public.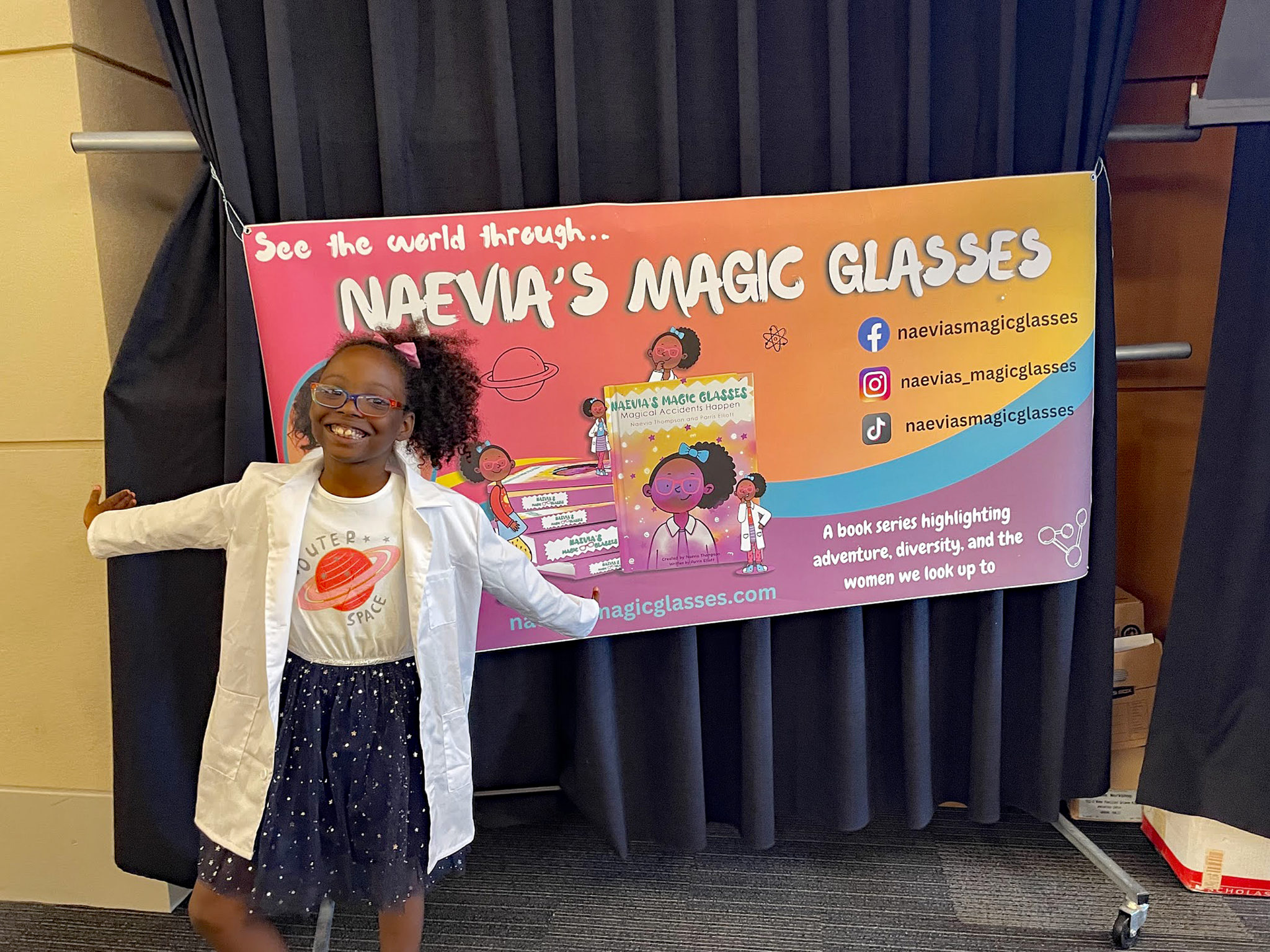 One day these children may be back, noted Joyce Ward, the director of education and outreach at the USPTO, either as employees or inventors. She mentioned the historical link between the YMCA and the Patent Office. Anthony Bowen, born enslaved, bought his freedom and started the first Black YMCA in D.C. Bowen was the Patent Office's first Black employee, hired as a clerk despite having no formal education. Young participants learned about his legacy of perseverance and ambition through a scavenger hunt throughout the building.
Among the days' events was the Presidential Challenge, in which contestants were given materials to build an item with no prep beforehand. Their objective was to build a toy. The ingredients were assorted recyclable materials.
One could observe the inventor's process. Phase one: brainstorm. "A pirate ship," shouted one team member. "A doll house!" countered another. "We have to huddle first!" Finally, a compromise was struck; they would construct a robot.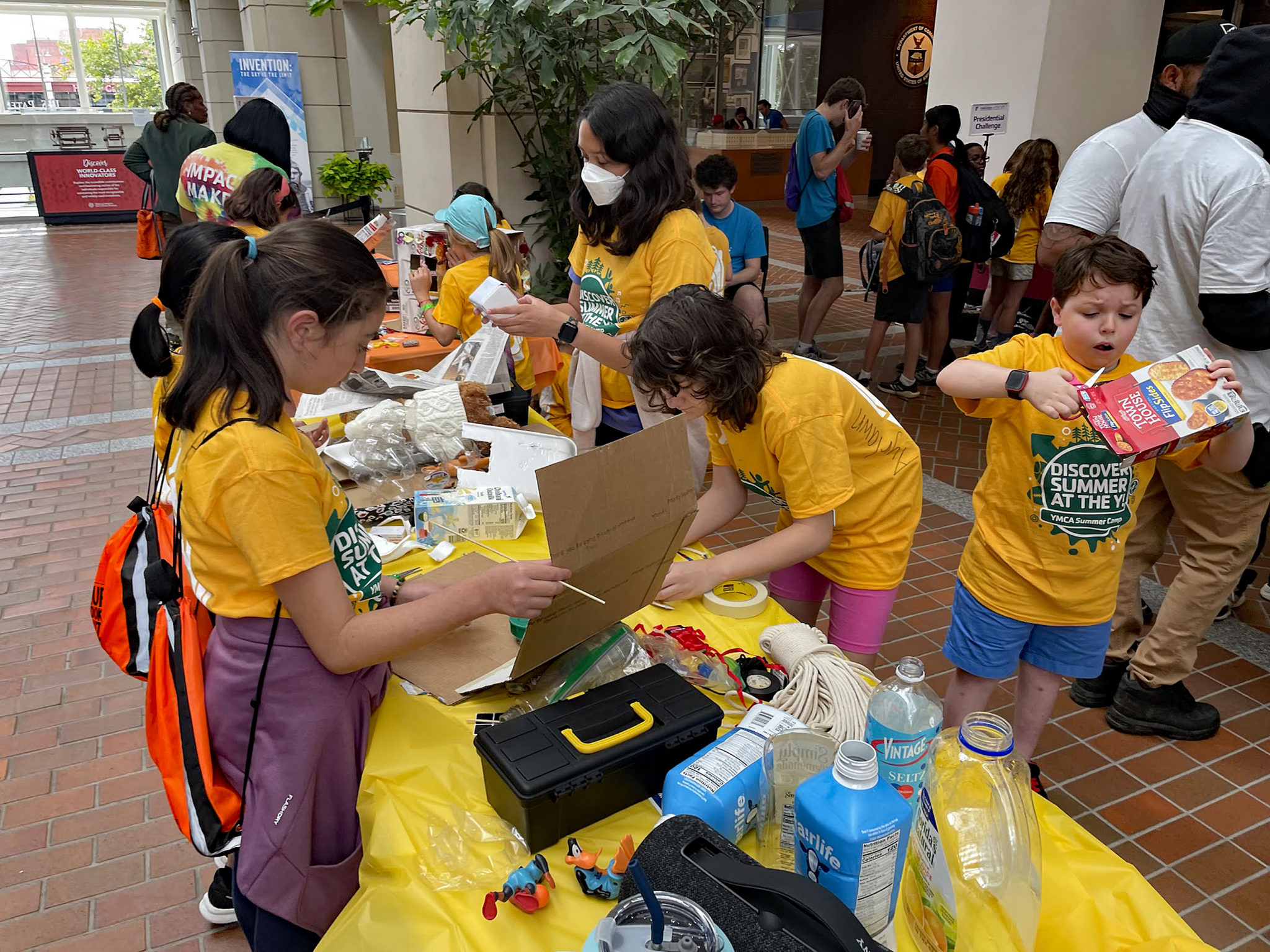 Phase two: procurement. The team descended on the pile of materials, snatching up cardboard and tinsel.
Phase three: construction. The young creators worked with intense focus and even more intense giggling. An hour later, an all-original robot stood tall, perhaps unable to walk by itself, as its innards lacked wires and microchips, but that's what imagination is for. Imagination is the critical ingredient for any inventor of any age.
Other teams produced toys a smidgeon less recognizable to the casual observer but no less creative. Upon inspection and interview, the intricacies of the inventions were revealed.
One team member explained that their ship was not a "usual ship" but a form of transport for those who find walking difficult. It had wheels, a lead to tow with, a seatbelt for its passengers, a fan to counter Virginia heat, and it came equipped with a pillow (as all things ought to be) in case one needs a quick nap. Originality blooms here.
These young inventors hail primarily from the DMV area, although Thingamajig is a national movement with a sister convention in California and an online component available to anyone. There are over a dozen competitions, from "Trash in Fashion" (clothes designed from trash) to "Tiny Houses" (units focused on living efficiently and minimizing one's carbon footprint).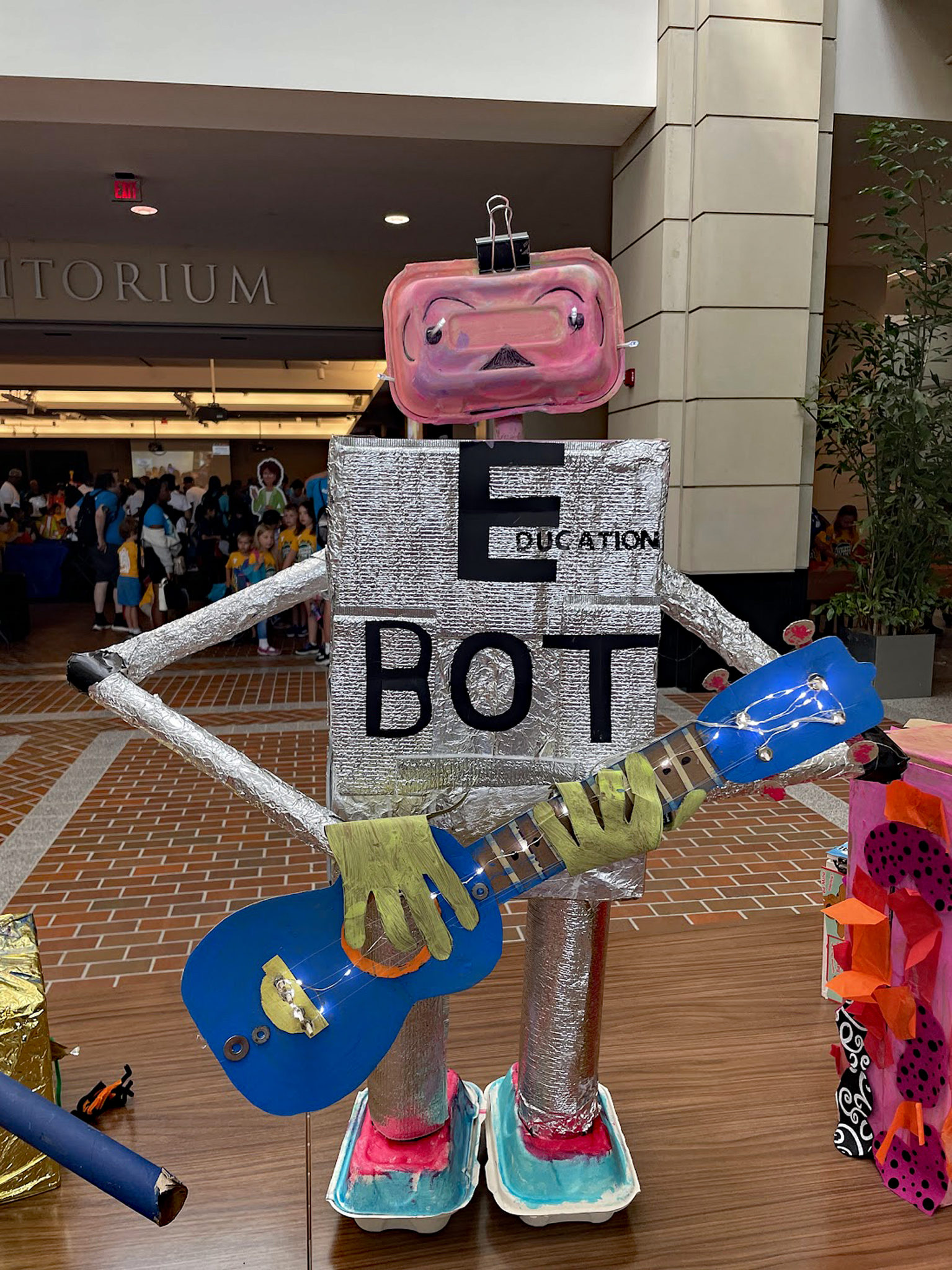 One group from Alexandria presented their tiny house made from 100% recyclable materials. The team stated it could perfectly fit a 14-year-old. This proved a humble understatement when a counselor towering over six feet crawled inside to help with structural repairs. The group was proud of their creation and gracious, praising their team members who could not attend the day's ceremony. But when asked if they wanted to become inventors, one participant, Ibai, said, "Maybe. I need a break first. About 70 or 80 years."
It's a fair enough point; not everyone will be an engineer, but everyone can try. As Janice Williams said, the goal of the Invention Convention is not for everyone to become a scientist "but to realize that science is in everything." The YMCA Thingamajig Invention Convention proves that by making science accessible and fun, anyone with imagination and determination (and possibly a lot of cardboard) can build just about anything.
ICYMI: Lee-Fendall House Museum Taking a Deep Dive Into Its Structural History Thanks to $40,000 Grant