School News
Ashley Carter Sinclair Leading King St. Campus of Alexandria City High School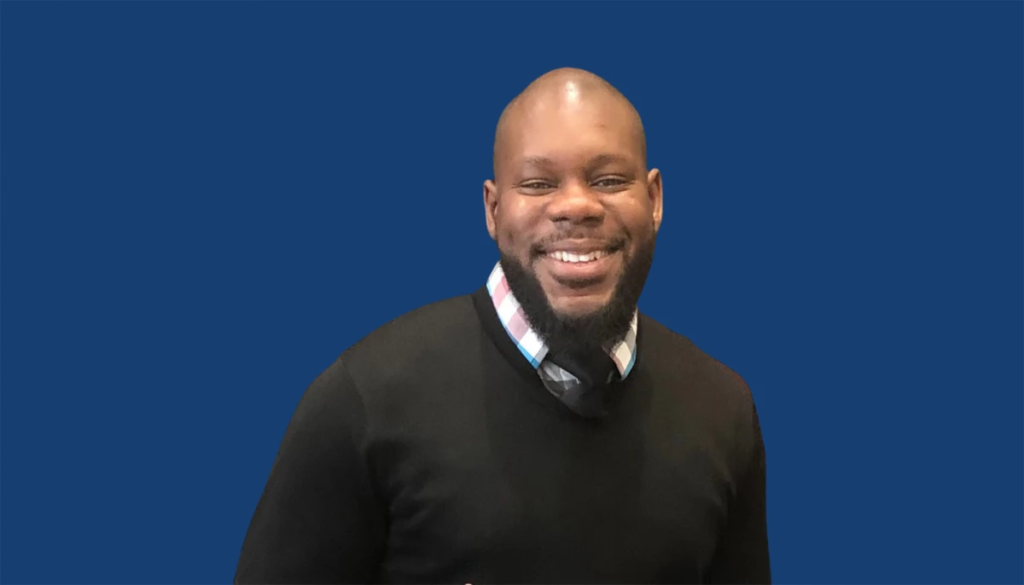 ALEXANDRIA, VA – Ashley Carter Sinclair has been appointed the new campus administrator of Alexandria City High School's (ACHS) King Street Campus, effective Sept. 11, 2023. In this role, Carter Sinclair will support the executive principal in leading a campus of the Alexandria City Public Schools' (ACPS) Connected High School Network. He also will implement the instructional program, ensuring its alignment with division regulations for curriculum design and assessment, providing and promoting a research-based, cohesive curriculum and superior instructional delivery for the success of all students.
"ACHS is excited to welcome Mr. Carter-Sinclair to our King Street Campus as the new campus administrator. His experience as a school leader and instructional coach will positively impact our students and staff, the instructional program of the school and the overall operations of our King Street Campus," said ACHS Executive Principal Alexander Duncan, III.
Carter Sinclair comes to ACPS after serving as an assistant principal and director of developing teacher supports at the District of Columbia International School. Carter Sinclair also currently serves as an adjunct professor for the Brooklyn College School of Education. Prior to working in the D.C. metropolitan area, he served as a teacher, coach and administrator for New York City Public schools for 15 years.
Carter Sinclair holds a Bachelor of Arts in Psychology and English and a Master of Arts in English from Long Island University, as well as a Master of Science in adolescent education from Pace University and Master of Education in educational leadership from Brooklyn College. Carter Sinclair also holds a Virginia PreK-12 Administration and Supervision license.
[SEE ALSO:
Public Meeting on Joseph Hensley Park Construction Sept. 12 at Beatley Library
]