Community News
Participate in the 10 Can Challenge on Hunger Action Day Sept. 15 to Support Alexandria's ALIVE!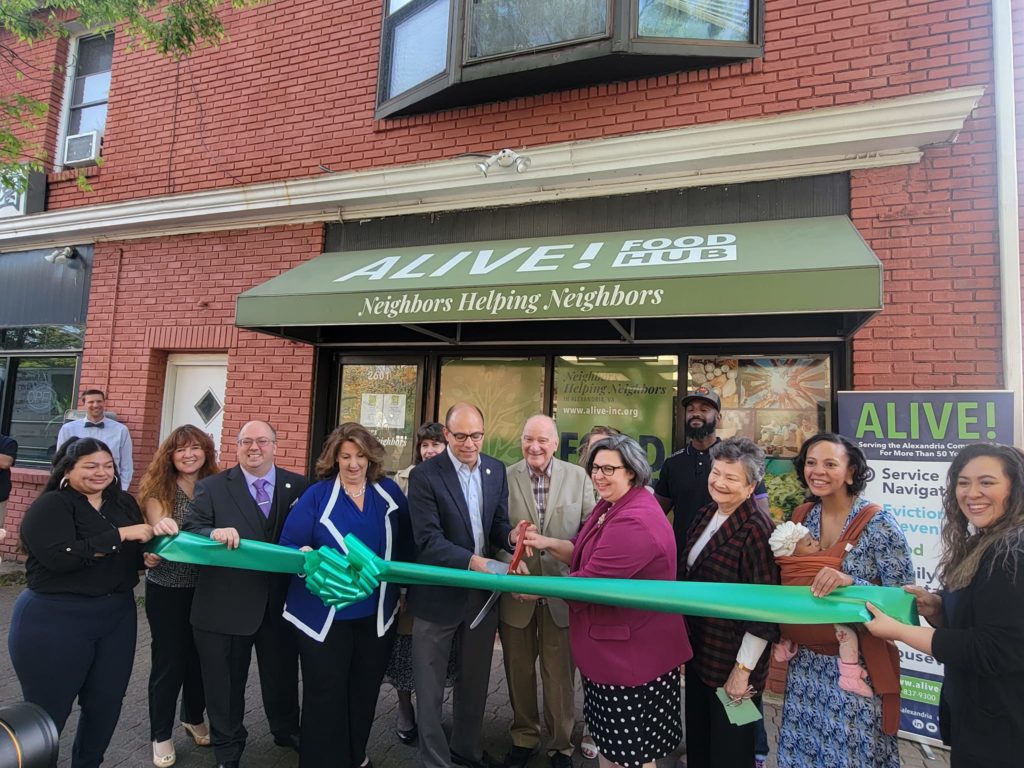 ALEXANDRIA, VA – Hunger Action Day is Friday, Sept. 15. The day is meant to raise awareness of food insecurity. Show your suport by wearing orange and taking part in the 10 Can Challenge.
The local nonprofit ALIVE! fights hunger and poverty in Alexandria. It encourges residents to take the following steps to complete the 10 Can Challenge:
Buy 10 cans of food you love.

Wear orange (the color of Hunger Awareness) and post your cans to social media on September 15 with the hashtag #HungerActionDayAlex.

Donate the cans at one of the participating locations:
DCHS (4850 Mark Center Dr): Friday, 8am – 5pm
ALIVE! (801 South Payne St): Friday, 9am – 4pm & Saturday, 9am – 12pm
West End Food Pantry (5150 Fillmore Ave): Friday, 9am – 11am
Lazarus Food Pantry (118 N. Washington St): Friday
Old Town North Farmers Market (Montgomery Park, 901 North Royal St): Thursday, 3pm – 7pm & Sunday, 10am – 2pm
Sunrise of Alexandria (3520 Duke St): Friday-Saturday, 10am – 4pm
Taste of Asia (362 S Pickett St): Friday-Sunday, 11am – 8:30pm
Tequila and Taco (540 John Carlyle St): Friday-Sunday, 11am – 8:30pm
Pork Barrel (2312 Mt Vernon Ave): Friday-Sunday, 11:30am – 10:30pm
Whiskey and Oyster (301 John Carlyle St): Friday-Saturday, 11am – 10pm & Sunday 11am – 8pm
Your participation helps ALIVE! in its mission to serve residents in need. You can also visit ALIVE!'s Food Hubs whenever it is convenient. The locations are staffed to accept donations.
ALIVE!, founded in 1969, describes the Food Hubs as a "market-like experience. If you need food, you can visit and select items with the help of staff and volunteers, who have the ability to connect customers to other support services if needed.
See below for Food Hub locations and hours:
Del Ray Food Hub (2601 Mount Vernon Avenue)
Operating Hours:
Tuesdays 11am – 6pm (Closed 2pm – 3pm)
Wednesdays 11am – 6pm (Closed 2pm – 3pm)
Thursdays 11am – 6pm (Closed 2pm – 3pm)
Saturdays 10am – 2pm
West End Food Hub (510-F South Van Dorn Street)
Operating Hours:
Tuesdays 11am – 6pm (Closed 2pm – 3pm)
Wednesdays 11am – 6pm (Closed 2pm – 3pm)
Thursdays 11am – 6pm (Closed 2pm – 3pm)
Saturdays 10am – 2pm
[SEE ALSO: Public Meeting on Joseph Hensley Park Construction Sept. 12 at Beatley Library]