Music
School of Rock Alexandria Students Jam With Members of Congress at DC's Pearl Street Warehouse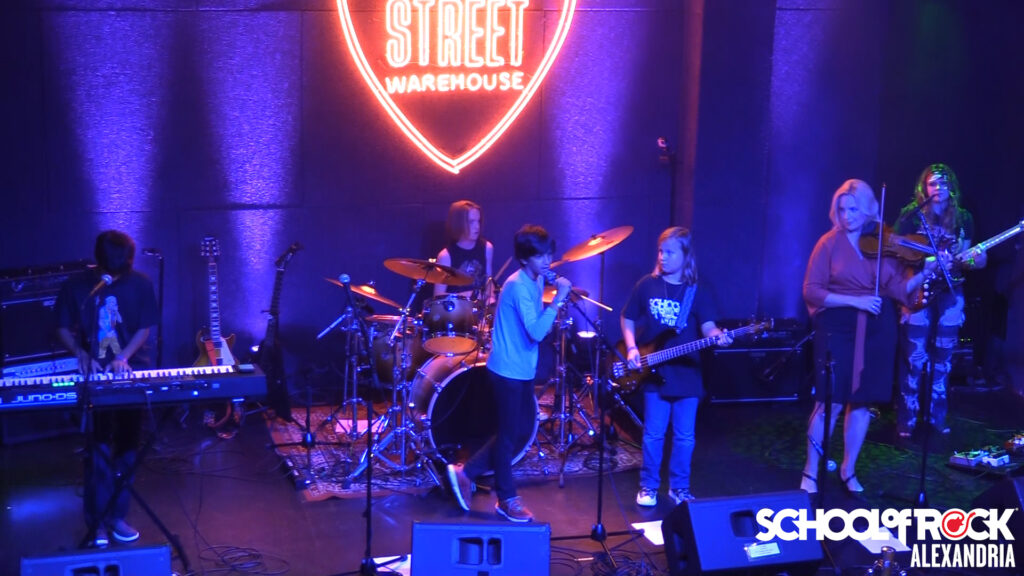 WASHINGTON, DC-Ten students from School of Rock Alexandria (SoRA) shared an incredible opportunity Wednesday, Sept. 13. They performed at the International Franchise Association (IFA) Advocacy Summit in Washington, D.C., alongside a bipartisan group of members of Congress, including Rep. Ashley Hinson (R-IA) and Rep. Max Frost (D-FL).
The private event, Hill-Apalooza 2023, took place at the Pearl Street Warehouse at the Wharf in Southwest.  SoRA's students, known as the House Band,  showcased their talents for IFA members from around the country.
Matt Haller, CEO of IFA, introduced Hinson, and she entranced the crowd by brilliantly playing her violin alongside the band. They played' "Come On Eileen"  by Dexy's Midnight Runners, which got the audience up and dancing.  That was followed by the Dave Matthews Band's "Tripping Billies."
"It was nice to see music once again bringing people together. Our musicians' amazing talent, dedication, hard work, and courage proved once again that they earned this spot on the Pearl Street Warehouse stage," said Steve McKay, SoRA's owner. "They inspire our remarkable staff on a daily basis. In fact we are jealous of them playing such cool venues."
Frost sat behind the drum kit with the Haymarket School of Rock franchise, and DC's school closed out the night.
This concert marked the conclusion of a  three-day event welcoming hundreds of franchise officials and key government officials. The meeting served as a chance to discuss the importance of franchises and policy matters within the franchise business model.
"Every time one of our students takes the stage to perform, it serves as a powerful testament to the transformative power of small businesses,' said School of Rock's CEO Rob Price, "It is a source of immense pride and honor for all of us at School of Rock."
SoRA invites the community to its next public event. It is scheduled for Sunday, Sept. 24 from 1 to p.m. at Electric Palm in Woodbridge,
Watch the full Pearl Street Warehouse gig below!
To learn more about SoRA, click HERE. [SEE ALSO: Alexandria Symphony Presents 80th Season Opener]