Senior Living
New Alexandria Senior Living Community Opens Its Welcome Center
Benchmark At Alexandria opens next spring in the West End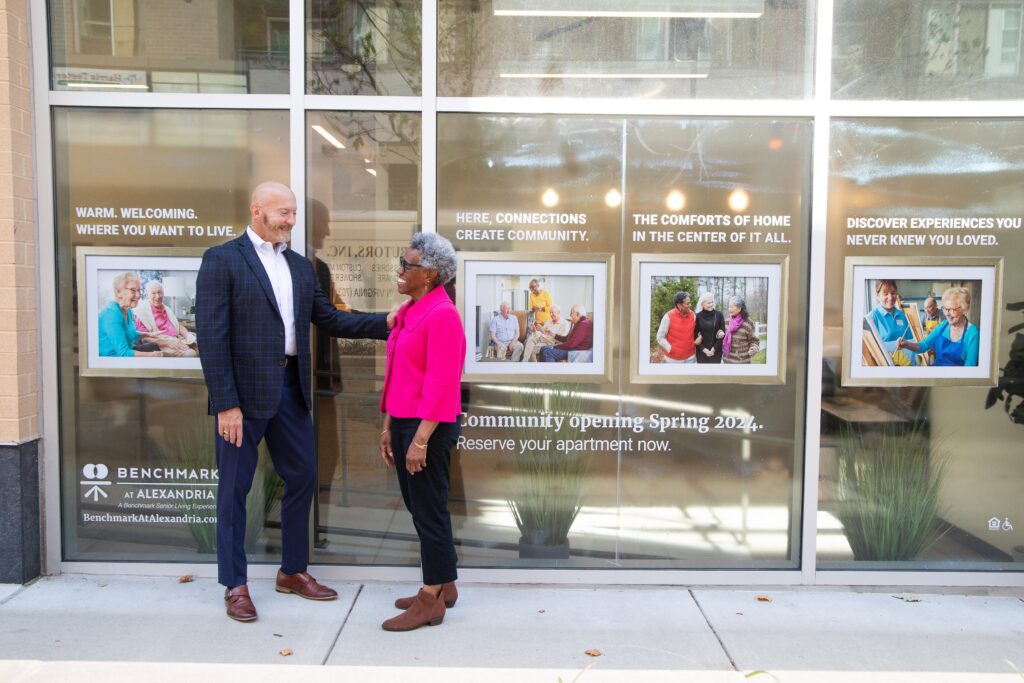 ALEXANDRIA, VA -A new senior living community will open in Alexandria's West End in the spring. Benchmark at Alexandria will function as an assisted living center and a resource for memory care. Benchmark recently opened its Welcome Center (3462 Berkeley St.), not far from the center's future location behind the Silver Diner.
People interested in learning about what the Benchmark will offer are invited to visit the Welcome Center. Learn all about its comprehensive services, lifestyle amenities, and view floor plans. In-person information sessions will be offered this fall, too.
"The Welcome Center is ideal because it helps people plan and gives them a good idea of what they can expect to experience," said Doug Buttner, Benchmark's Senior Executive Director. "This is exciting because it's yet another major step towards opening Benchmark's first location in the Mid-Atlantic region."
The center will house 115 apartments, including 26 specifically designed for residents with Alzheimer's or dementia.
Benchmark has the ability to serve a variety of residents, from those who live independently to those who need 24/7 care.
Amenities include chef-prepared meals, a fitness center, rec rooms, massage room, wellness center, and rooftop deck.
Benchmark is near 100,000 square feet of retail space, including a Harris Teeter.
Benchmark Senior Living, based in Waltham< MA, was founded 25 years ago by Tom Grape. Its purpose, according to the company website, is to "transform lives through human connection."
This report has been updated to fix errors in an earlier version. [SEE ALSO: Celebrate Hispanic Hertiage Month in Alexandria Through Oct. 15]