Community News
Alexandria Welcomes 25 New Citizens into the United States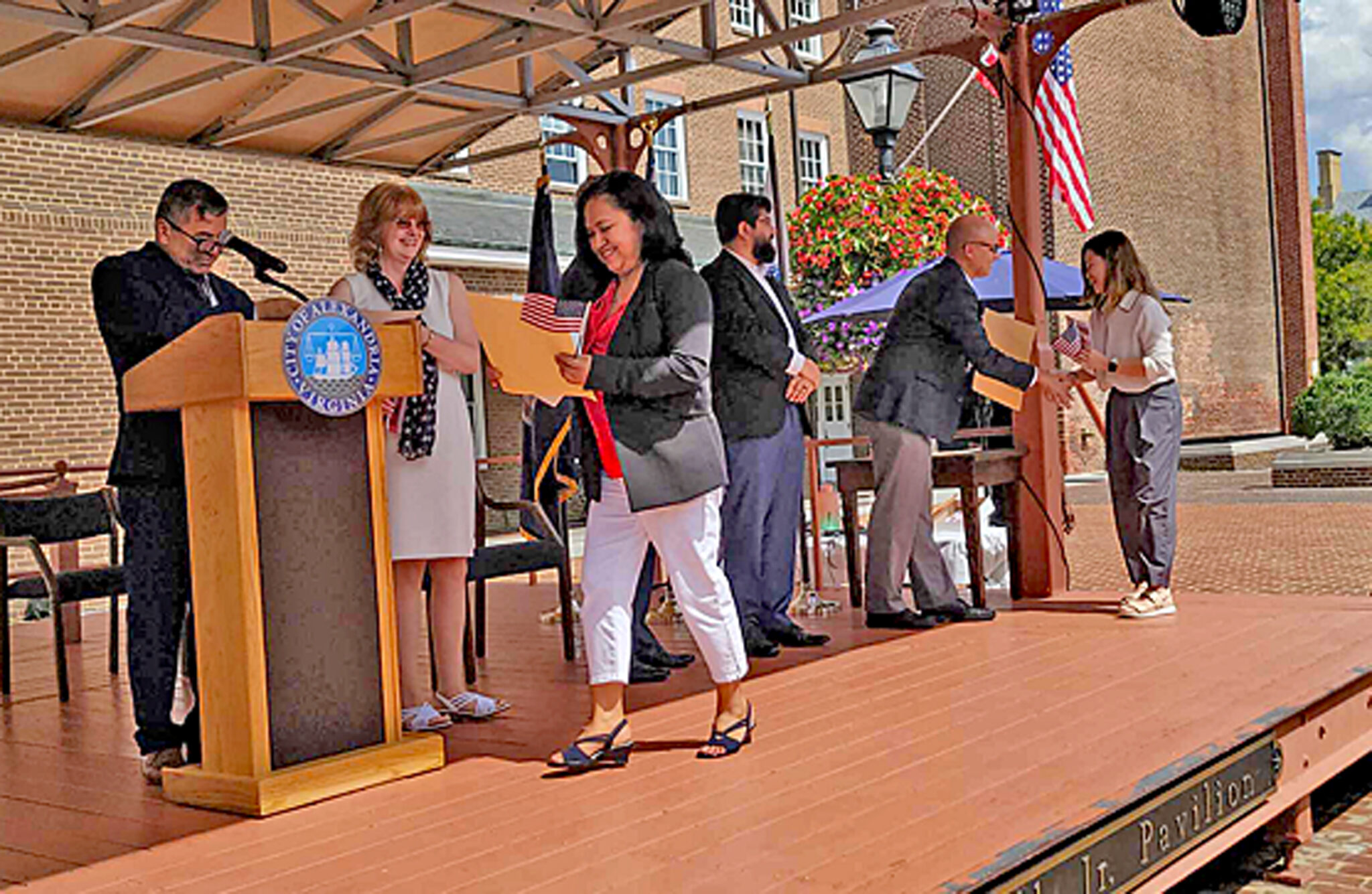 Alexandria, VA – On September 12, America welcomed 25 new American citizens at Market Square in front of Alexandria's City Hall. The reception, a 20-year-old tradition, honored a group as worldly as it gets, hailing from 25 countries.
Kimberly Zanotti, the Director of the Washington field office of U.S. Citizenship and Immigration Services, led the Oath of Allegiance to the United States. Afterward, the new compatriots joined together to say the Pledge of Allegiance for the first time as citizens. The recital was especially meaningful as it was led by Alexandria Assistant Manager Julian Gonsalves, who was sworn in as a new citizen just one year ago.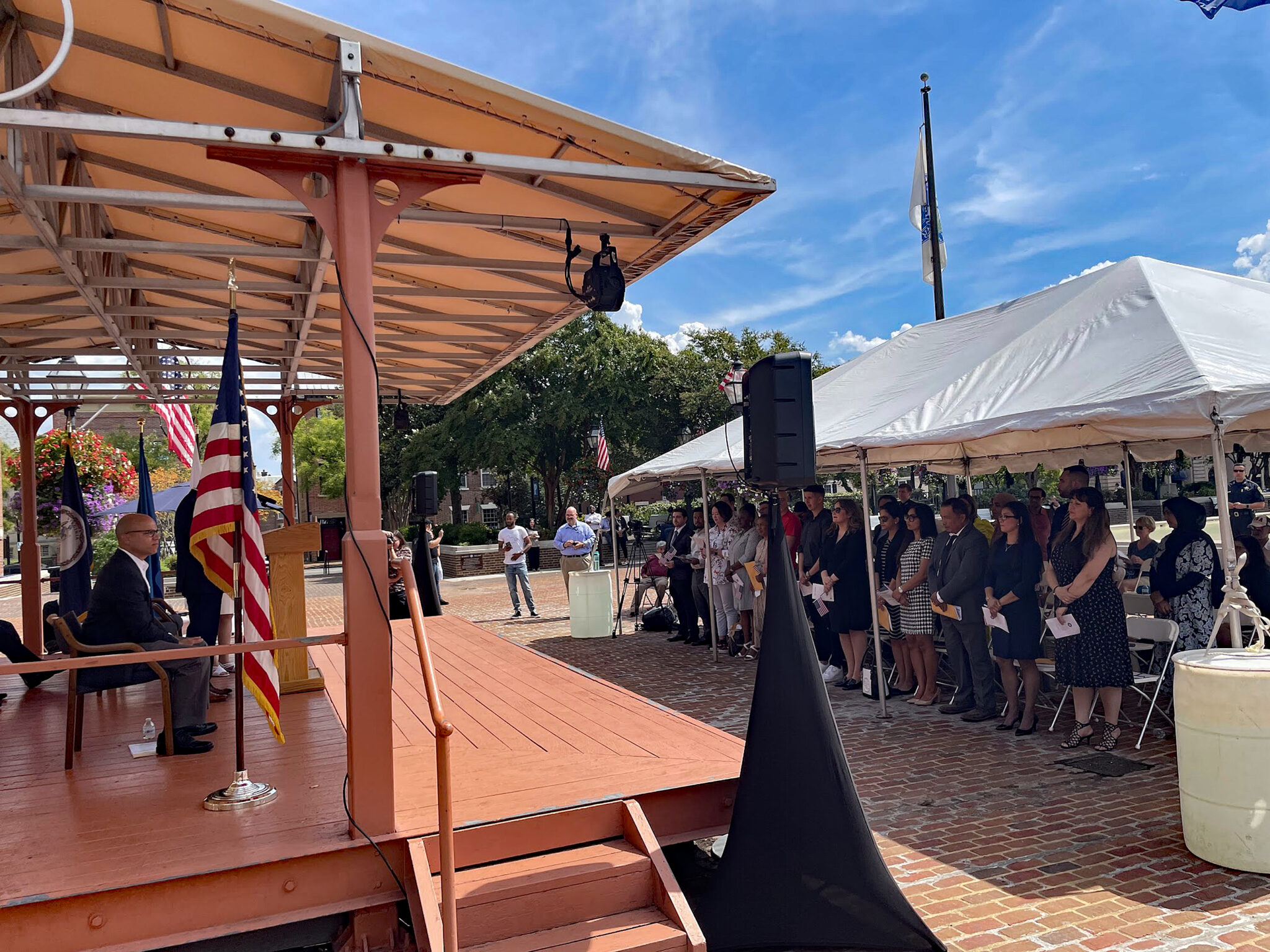 The Virginians were then presented their certificates graduation style by Juan Wood, the Section Chief of the Washington Field Office for U.S. Citizenship and Immigration Services.
The ceremony included a presentation of colors by the Alexandria Joint Public Safety Honor Guard and a beautiful rendition of the national anthem sung by Tyesha Carlyle and Marchelle Tolliver. The large American flag draped over City Hall billowed in the cool end-of-summer breeze. It served as a fitting backdrop as Mayor Justin Wilson welcomed the cohort. He said, "We know this is a journey that for many of you began in some cases decades ago," but noted that the beautiful thing about America is that "whether you can trace your heritage back seven generations or are becoming a citizen today, we are all equal."
In a playful game of one-upmanship, Mayor Wilson and the USCIS officials encouraged, the new citizens to join the public sector, either working for the City of Alexandria or the department of USCIS itself, both of which are hiring. The first step to civic engagement was the voter registration tables set up but ten feet away from the ceremony and a booth to start applying for a U.S. passport. Voting was now just a step away for new citizens who had waited so long to participate.
The new citizens hailed from the following countries: Afghanistan, Albania, Bulgaria, Canada, Egypt, El Salvador, Ethiopia, Ghana, Guatemala, Honduras, Hungary, India, Indonesia, Italy, Mexico, Mongolia, Nepal, Pakistan, the Philippines, Poland, Russia, Sierra Leone, South Korea, the United Kingdom, and Vietnam.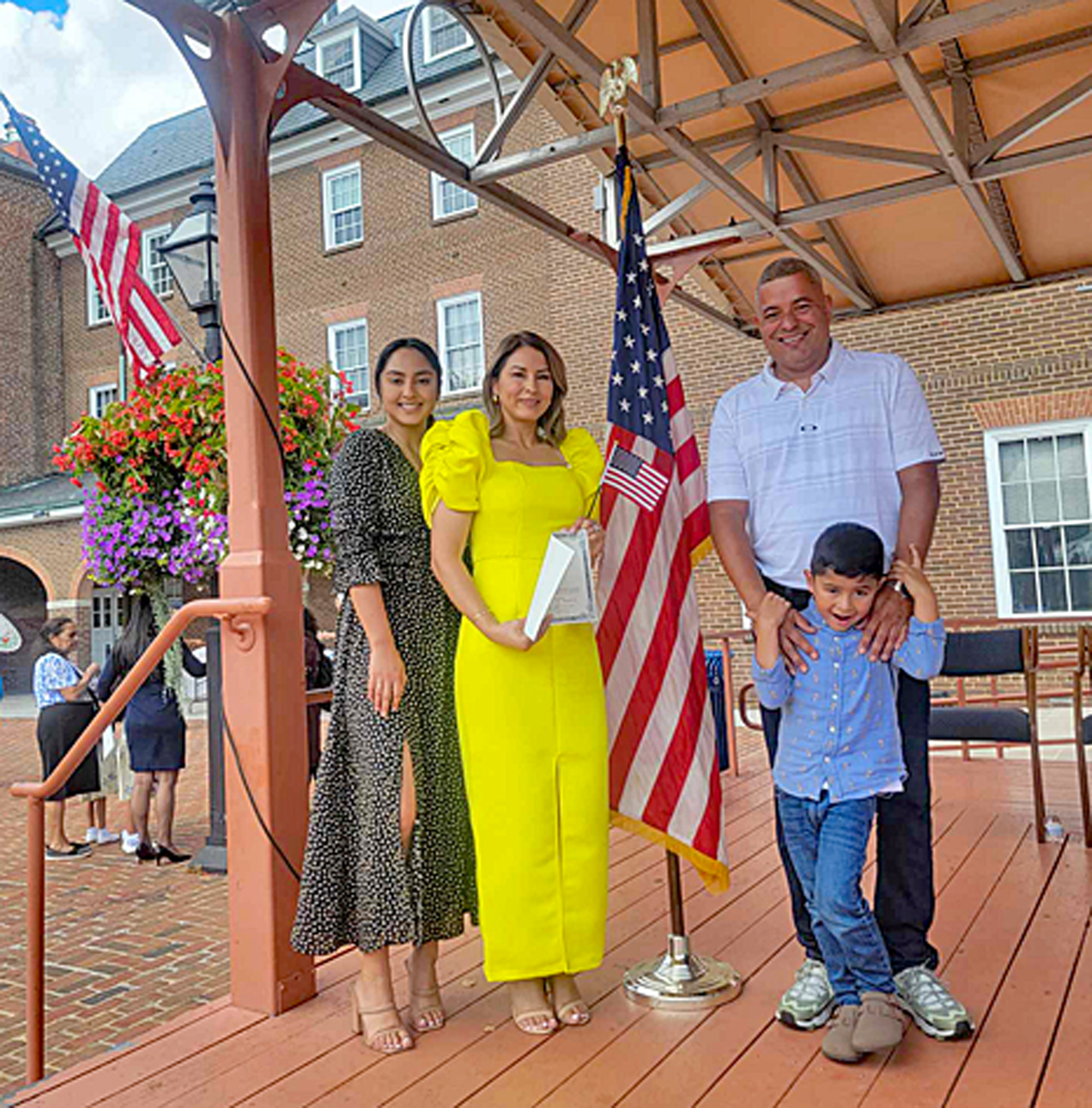 The crowd was diverse in every way, from different walks and stages of life. Several of the new Americans were the last in their families to receive citizenship. A woman from Poland came with her family four years ago on green cards. Although she had to restart her professional career (she now works successfully at a logistics company), she was grateful for her opportunity. She is the last in her family to become a U.S. citizen. Some came with their families; some came to start theirs.
A young Italian man who had completed his MBA in the U.S. had just brought his wife from Italy to settle in America. He sees the U.S. as a "country of inclusion," ripe with opportunity, even commenting on his generational love for what America did to save his home country during World War II.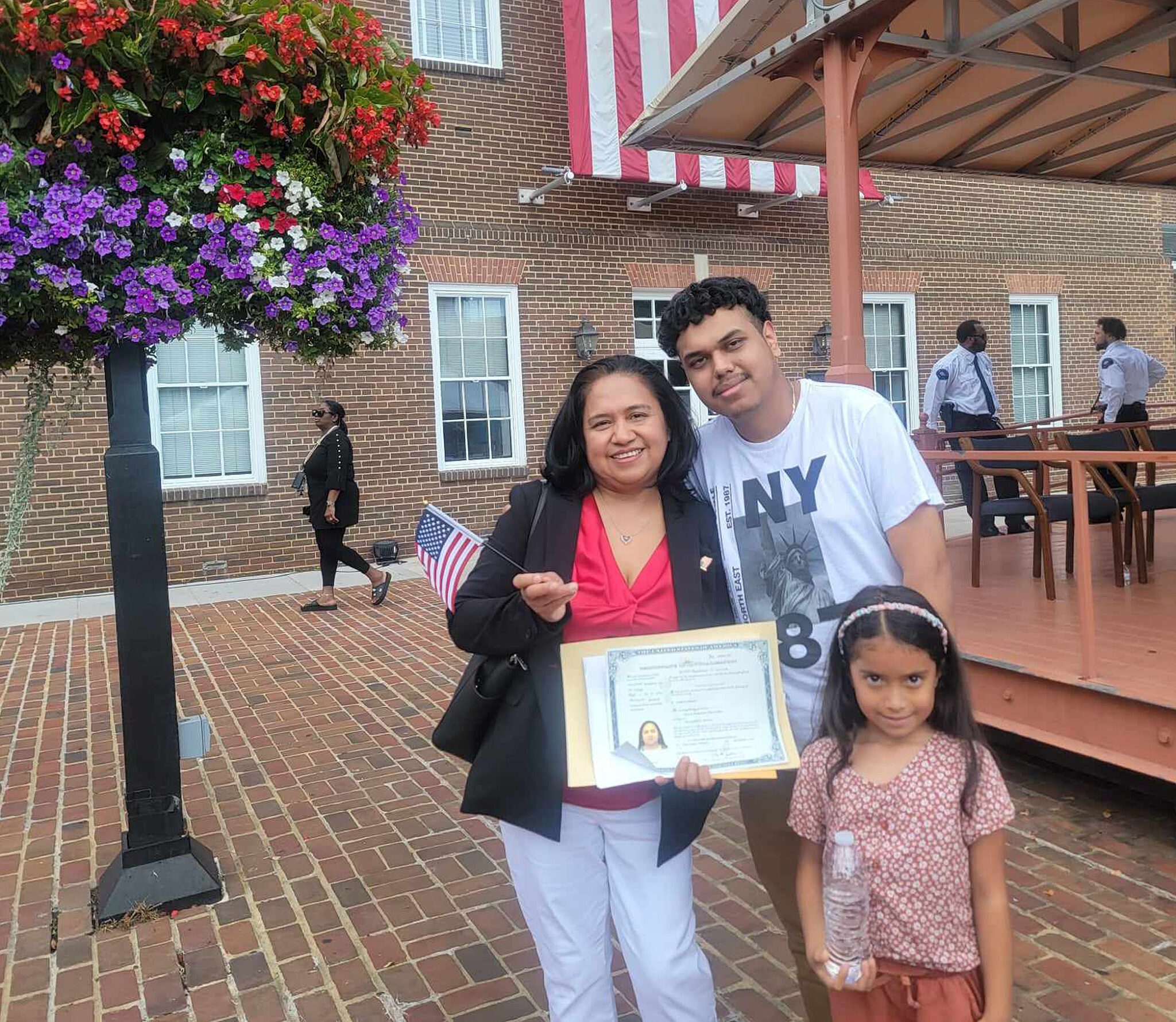 A woman from Honduras had lived in the U.S. for 20 years and was excited because naturalization would free her from the travel restrictions that come with a green card, making visiting her family in Honduras easier.
According to Mayor Wilson, over a quarter of the City of Alexandria's population was born in another country, re-energizing and strengthening the community. The melting pot of America just got 25 new ingredients, and it's all the richer for it.
ICYMI: Fairfax County Public Schools Diversify Meals to Make Them Healthier and More Appealing