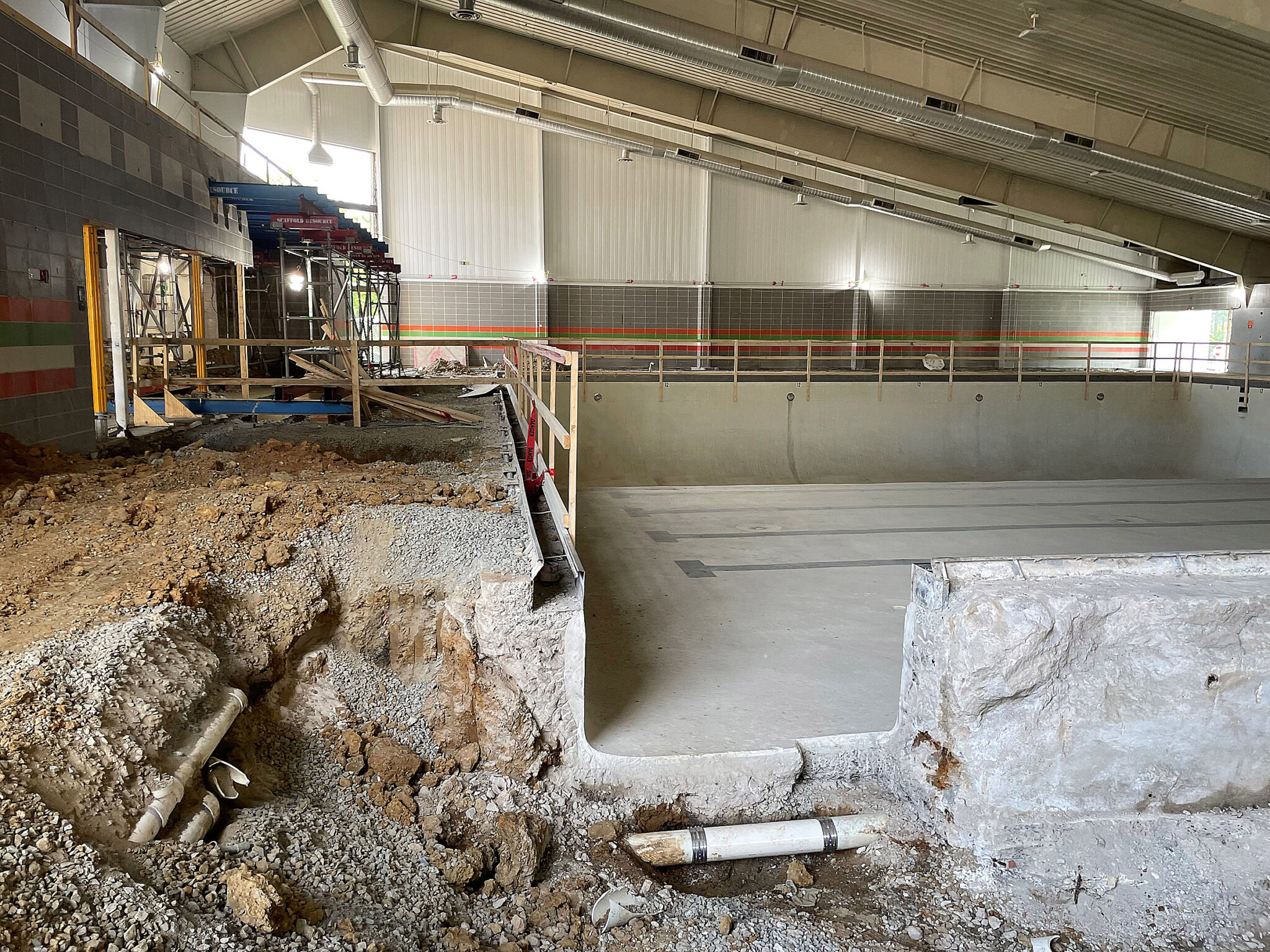 Alexandria, VA – Almost one year into the planned two-year closure of the Mt. Vernon Rec Center on Fort Hunt Road, construction continues apace. When it concludes, the center will include a two-story fitness center, multi-purpose areas, an indoor track, a climbing wall, and a second NHL-sized ice rink. The mounds of dirt behind the center, as seen in the photos, will become a 75,000-square-foot addition, a major upgrade to the 42-year-old center.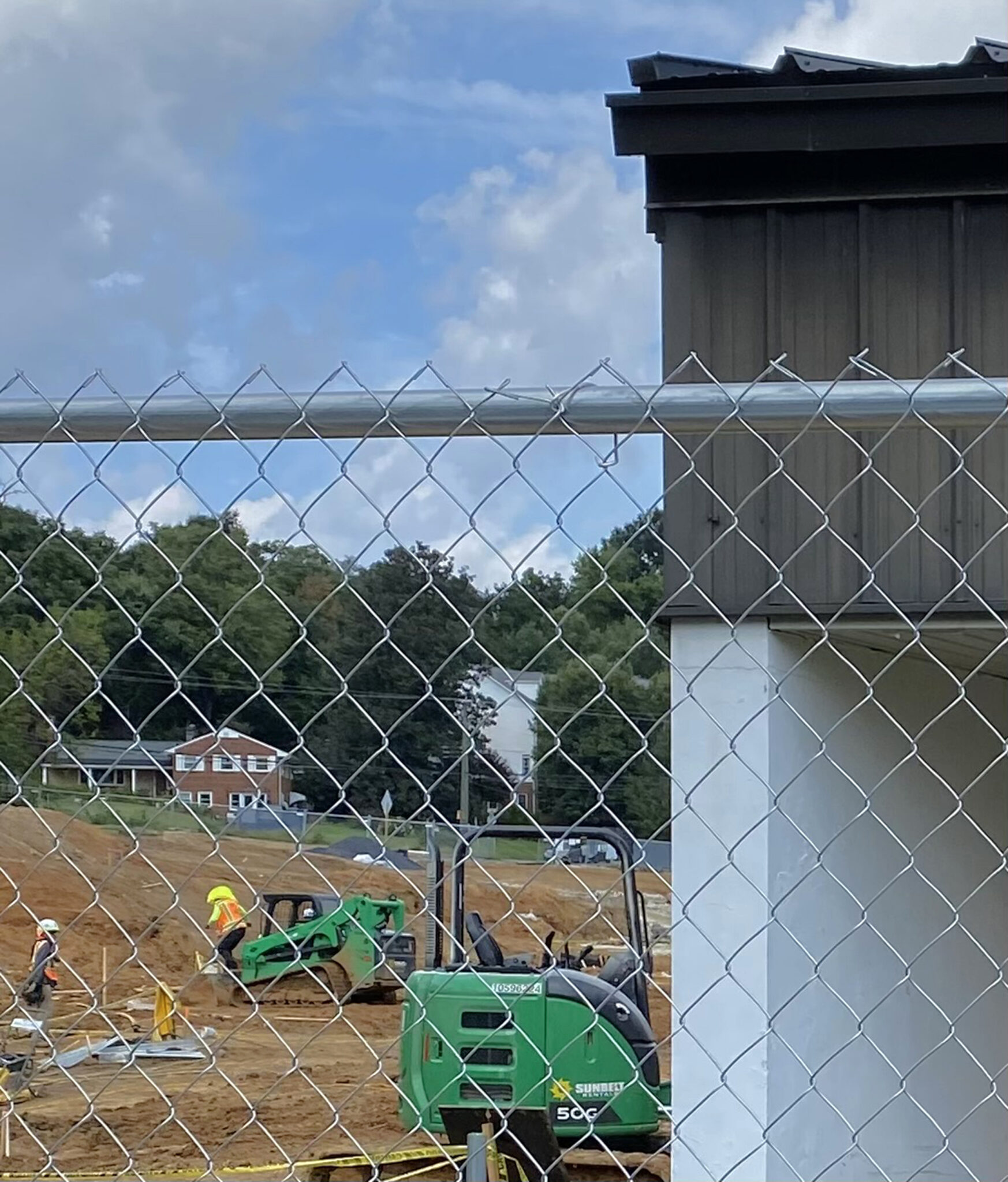 According to the Fairfax County Park Authority, most construction to date has consisted of demolishing portions of the existing structure. Many interior walls have been removed, and parts of the slab have been cut to accommodate drain lines for the relocated and expanded locker rooms. Extensive demolition around the pool area facilitates updated drainage and mechanical systems.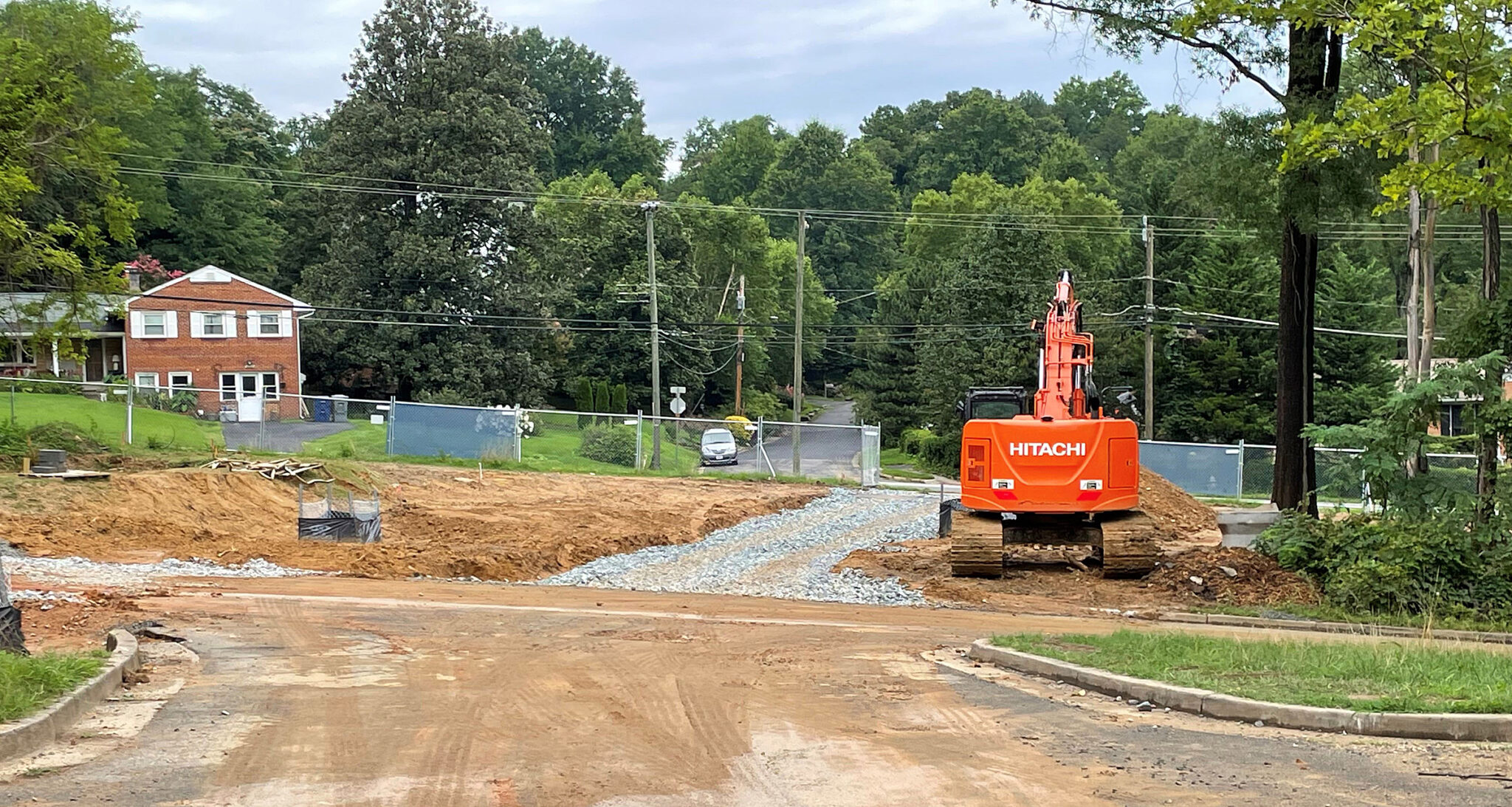 The original entrance off Belle View Boulevard conflicts with the new ice rink and is being removed. That entrance will align with the existing parking. It now serves as the project's construction entrance.
ICYMI: Alexandria Schools Superintendent Hosting Community Chat Oct. 3