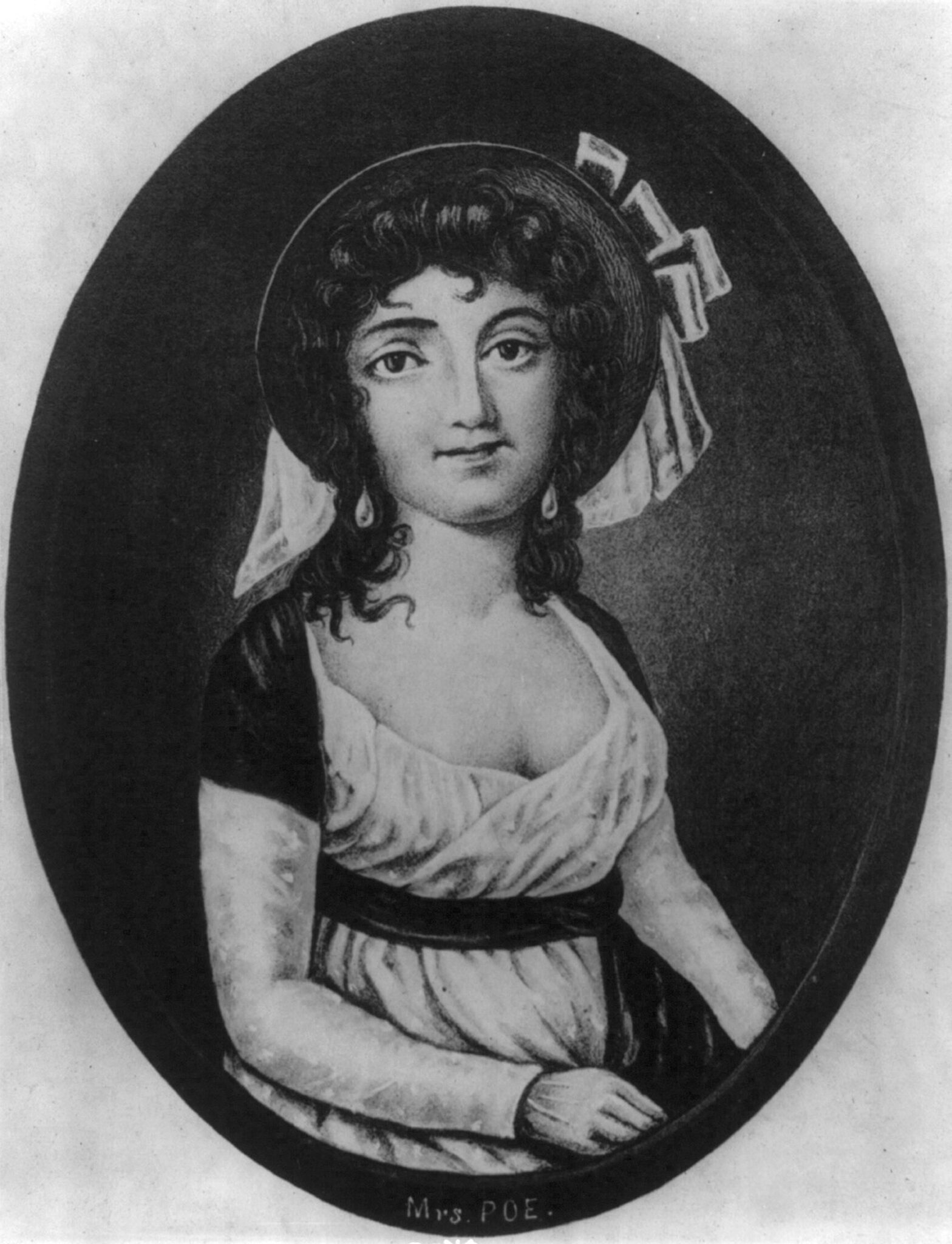 Alexandria, VA – On Sunday, October 30, and Monday, October 31, David Keltz returns to the Alexandria History Museum at The Lyceum for the annual "Poe in Alexandria." Mr. Keltz will bring Edgar Allan Poe to life, sharing stories, poems, and literary criticism – not as a reading but all from memory as an engaging, dramatic performance. Poe never performed at Alexandria's Lyceum, but he shared his works at other Lyceums and similar institutions. He also had a family member who performed in Alexandria, although it was before Poe was born.
Poe's mother was a talented singer and actress. Eliza Arnold was eight years old when she and her mother, also an actress, arrived in Boston from England in 1796. A few months later, at nine, Eliza made her stage debut in David Garrick's farce Miss in Her Teens.
Eliza's mother married a musician, Charles Tubbs, and the family moved to Charleston, South Carolina, where they joined an acting troupe called the Charleston Comedians. Troupes like the Charleston Comedians often performed variety shows that might include a play or multiple plays, songs, recitations, dances, tumbling, tight or slack-rope walking, and similar acts. On one occasion, the Charleston Comedians were joined by "Mr. Salenka's Learned Dog," who answered questions and did magic tricks. The ad for that performance in the City Gazette and Daily Advertiser also noted, "The Dog will fairly beat any person at a game of cards."
Miss Arnold, as Eliza was billed, performed several songs and played several roles in the company's rotating selection of plays. She received good reviews. Her mother died in 1798, but Eliza continued acting with different troupes, initially under her stepfather's tutelage and eventually striking out, although still quite young, on her own. She performed in Richmond, Baltimore, and Philadelphia.
In 1802, at 15, Eliza married Charles Hopkins, a fellow actor. They immediately traveled with their troupe to Alexandria to stage five weeks of shows at the Alexandria Theatre. Sadly, Mr. Salenka's Learned Dog did not join them.
The Alexandria Theatre was located on the north side of the 400 block of Cameron Street (across from the side of Gadsby's Tavern). The shows in Alexandria included a rotating selection of plays, generally a main play followed by shorter pieces listed as "a Comic" or "a Farce." The shows usually included other types of entertainment, including songs, recitations, and dances. For the September 11 show, Mr. Sully was billed to perform "his unparalleled manly feats of Ground & Lofty Tumbling; In the course of which he will throw Five Somersets without stopping."
The plays used elaborate sets. On August 14, they presented "Pizarro; Or The Spaniards in Peru" and the "most remarkable scenes" of "A Magnificent Pavilion; the Temple of the Sun," and a "background, wild and rocky, with a torrent falling down in the precipice, over which a bridge is formed by a felled tree." On September 14, the show concluded with Mr. Sully, in the character of Harlequin, taking a flying leap through "a Blazing Sun, surrounded by Fireworks."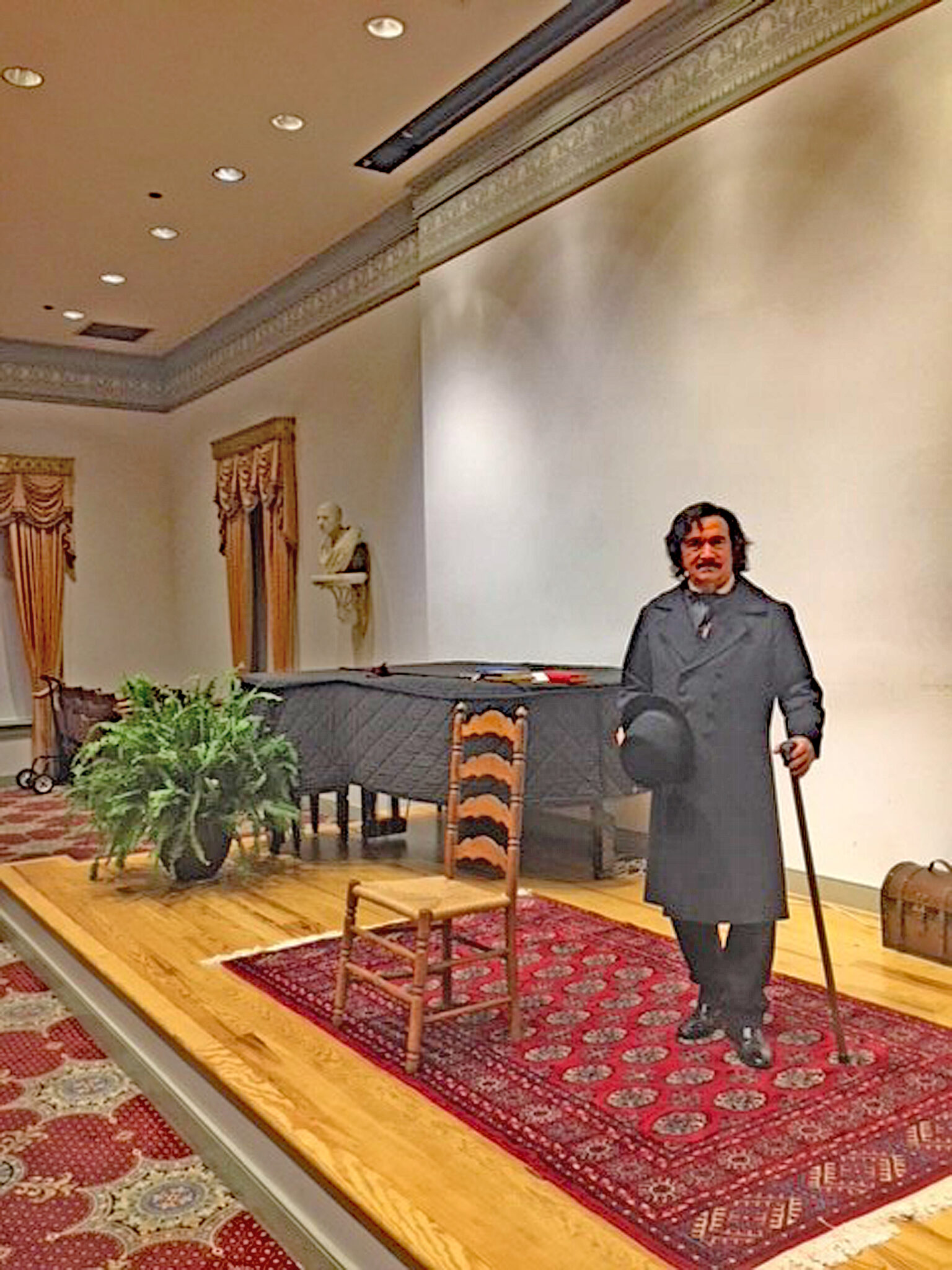 Newspaper ads list Eliza playing eight different roles in as many plays and performing two songs, "The Day of Marriage," a solo, and "Tripple Hornpipe," as part of a trio. On September 9, at the end of the first act of "Fontainbleau Races, Or John Bull's Trip to France" she and Mr. Harris danced the Minuet De La Cour and New Gavot.
Members of the troupe ended their stay in Alexandria with a September 16 "Grand Vocal and Instrumental" concert at Gadsby's Hotel. Local amateur musicians joined them for the show, and they concluded with Mr. Sully once again tumbling for the audience.
Sadly, Charles Hopkins died of yellow fever three years later, leaving Eliza an 18-year-old widow. In 1806, she married fellow actor David Poe. David abandoned her in 1810 when their son Edgar was one, and Eliza was pregnant with her third child. She died a year later in Richmond.
Edgar did not remember his mother but held her in high regard. He wrote in the July 1845 Broadway Journal, "The writer of this article is himself the son of an actress — has invariably made it his boast — and no earl was ever prouder of his earldom than he of the descent from a woman who, although well-born, hesitated not to consecrate to the drama her brief career of genius and beauty."
Join us at the Alexandria History Museum at The Lyceum on October 30 or 31 as David Keltz brings Eliza's son Edgar to life.
ICYMI: Music Festival in Alexandria Sept. 23 Benefits Nonprofit That Develops Kids' Love of Nature