Community News
Sightings (of Coyotes) in Alexandria are a Good Thing and a Sign of Healthy Ecosystem
Coyote sightings in Alexandria have sparked social media interest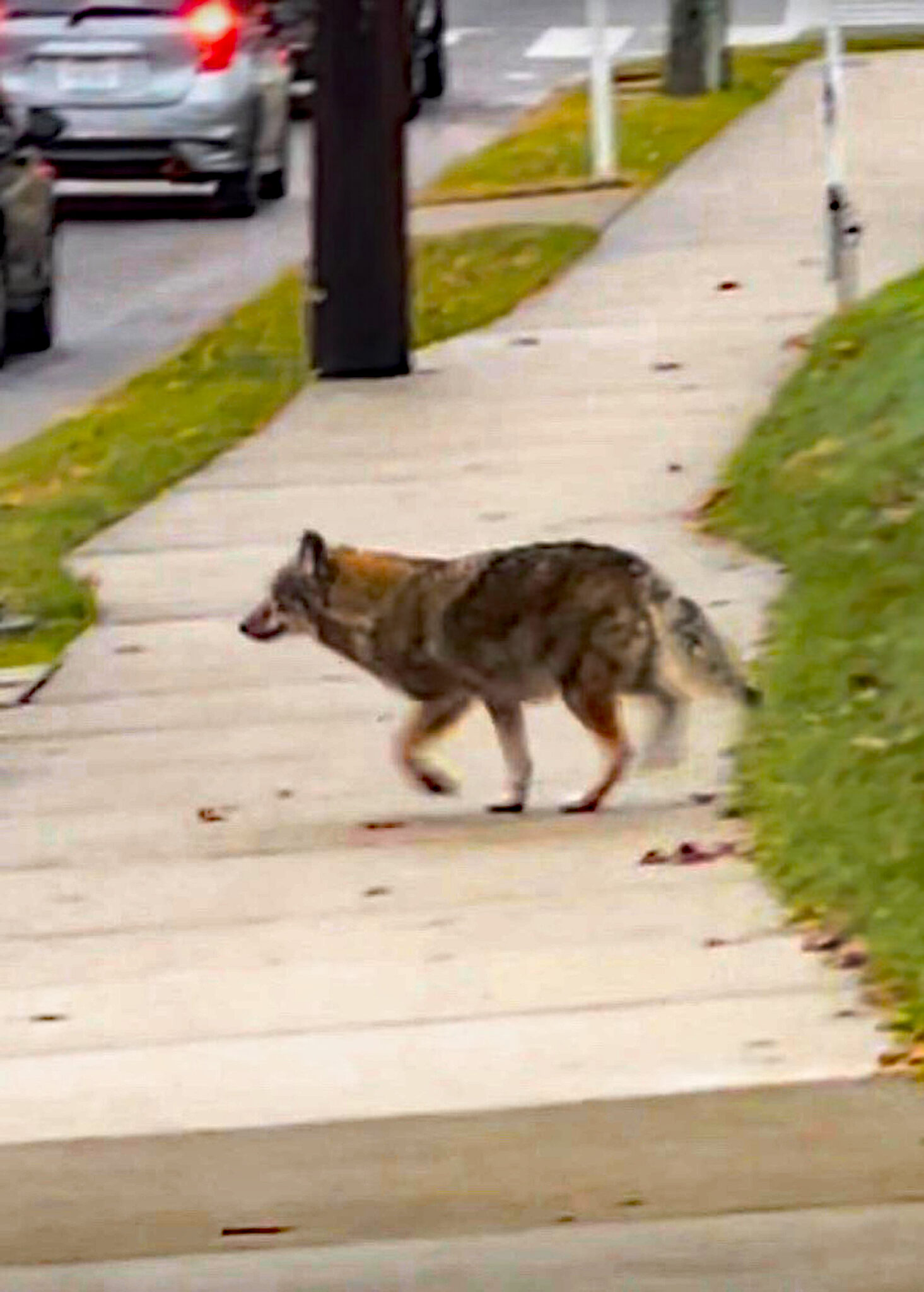 By Taylor Cranwell
Alexandria, VA – Recent sightings of coyotes in Alexandria have been a treat for wildlife enthusiasts. A coyote was sighted around 9:30 p.m. on August 27, moving through Beverly Hills/Northridge near Monticello Park. A Nextdoor member posted several photos of the coyote on the move. Comments on the post captured the excitement with "Beautiful!! Wonderful!!" and "Looks big, healthy, good hunter, no mange!"
Another sighting near the intersection of Quaker Lane and Seminary Road was posted by Kerry Adams last winter. Adams provided Nextdoor consumers with excellent photos and videos of the coyote crossing Quaker Lane in broad daylight. Adams highlighted the coyote was "not aggressive and was just going about his business." Adams added, "Hopefully, nobody feeds him, and he continues to look both ways before crossing Quaker."
Tony Rankin, Chief of Animal Services for the City of Alexandria, gives this same advice. "Sightings (of coyotes) are a good thing and a sign of a healthy ecosystem. These animals help keep our rat, groundhog, and squirrel populations in check. They are not an animal to be feared.
"They will often pass through wooded neighborhoods looking for food," he says. Of the sighting on August 27, Rankin noted that the coyote looked "healthy and well-fed."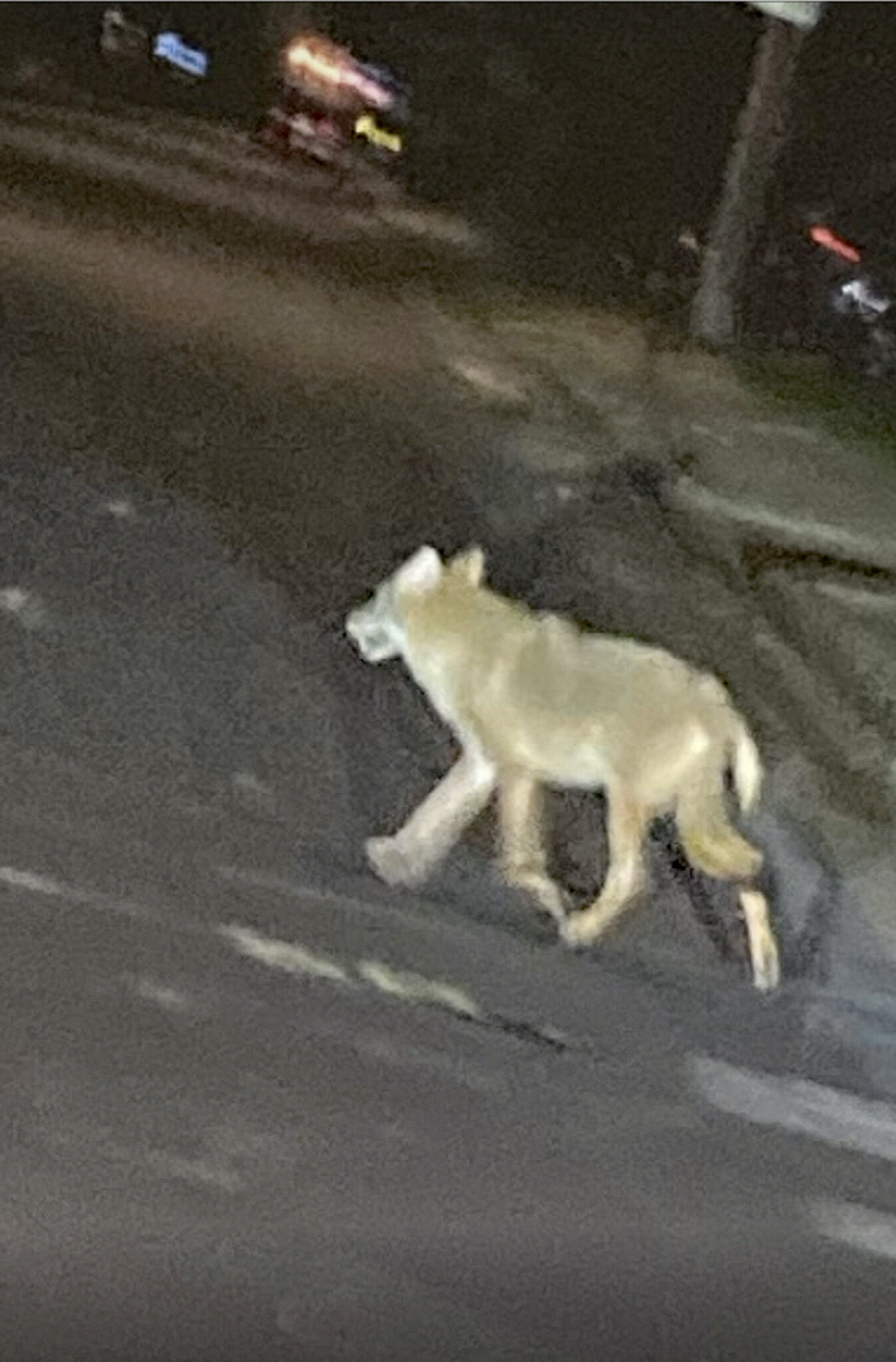 Normal behavior for coyotes is to shy away from people and keep moving. "Coyotes are not dangerous to people unless they become acclimated to people by being fed," said Rankin. He noted that coyotes usually transit through areas quickly and do not set up dens unless they feel it is safe. He also warned residents with cats and small pets to keep them indoors if a coyote is spotted in the area.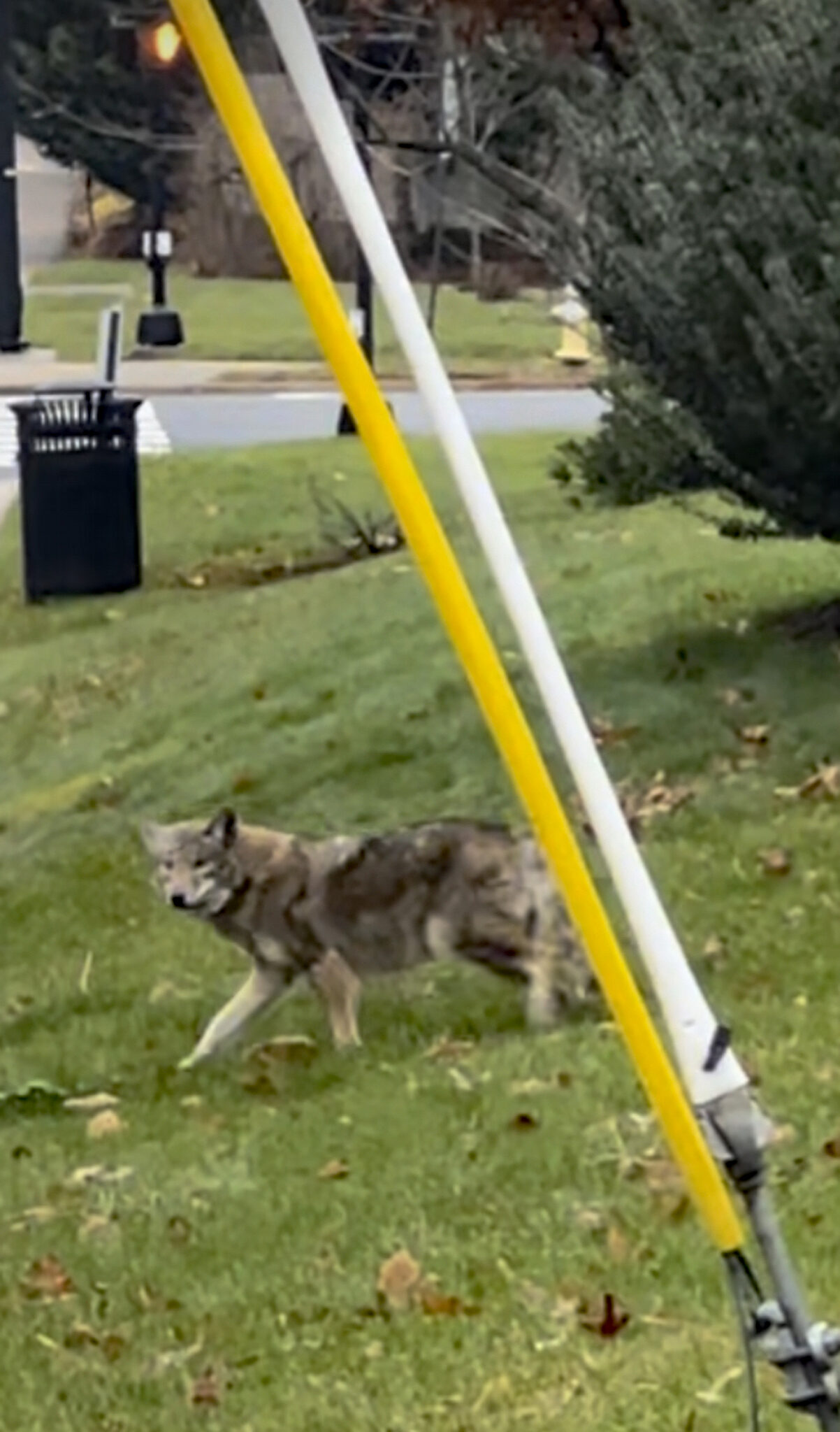 While there have been multiple reports on social media of coyotes in Alexandria, the city has only received two official reports of coyote sightings over the last three years. One sighting was in the Four Mile Run area, and the other was off Eisenhower Avenue. Rankin called these areas "wildlife super-highways" due to the amount of wildlife that passes through them. Despite recent sightings, Rankin speculated that the population of coyotes living in or transiting Alexandria remains low. He said development pushed coyotes out of the area some time ago.
Alexandria Animal Control welcomes residents to report coyote sightings for tracking purposes, but reports aren't necessary. They only become concerned if a coyote acts aggressively toward a person. If that happens, residents should contact Animal Control. Rankin said that if an individual encounters a coyote, they should clap and yell to scare the animal and keep it moving.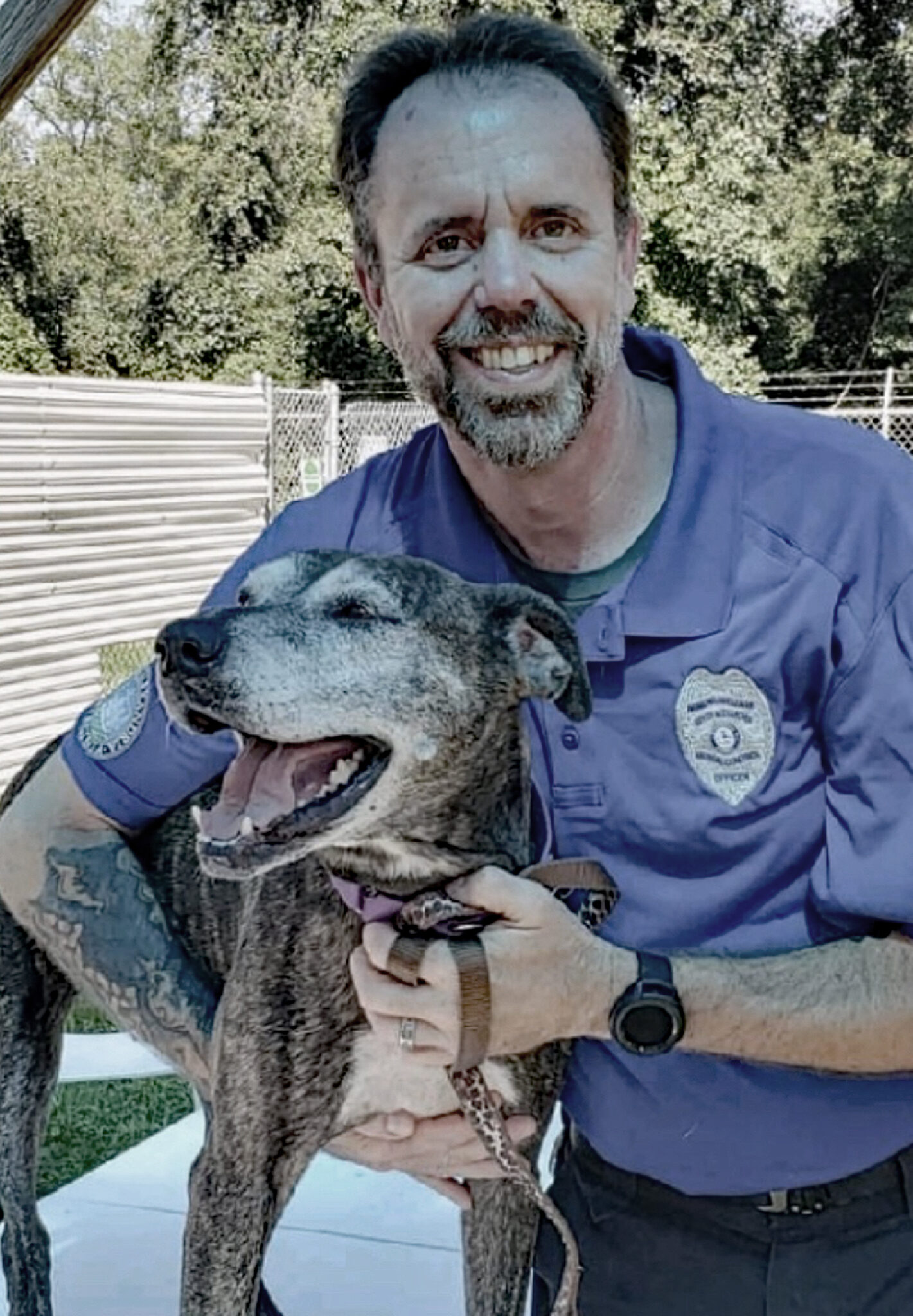 Rankin became Alexandria's Chief Operating Officer/Chief of Animal Services three years ago and has been an animal control officer since 2001. He started his career attending several training seminars on wildlife conflicts with humans which centered on issues with coyotes and foxes in a rural part of Arkansas. Rankin has extensive experience helping the public understand coyotes and mitigating issues with them.
For concerns or questions about coyotes in our area, please contact Alexandria Animal Services at 703-746-4774. For additional information on the guidelines and benefits of living with coyotes, visit the DWR.virginia.gov website (dwr.virginia.gov/wp-content/uploads/Living-with-Coyotes-Near-Your-Home-in-Virginia.pdf)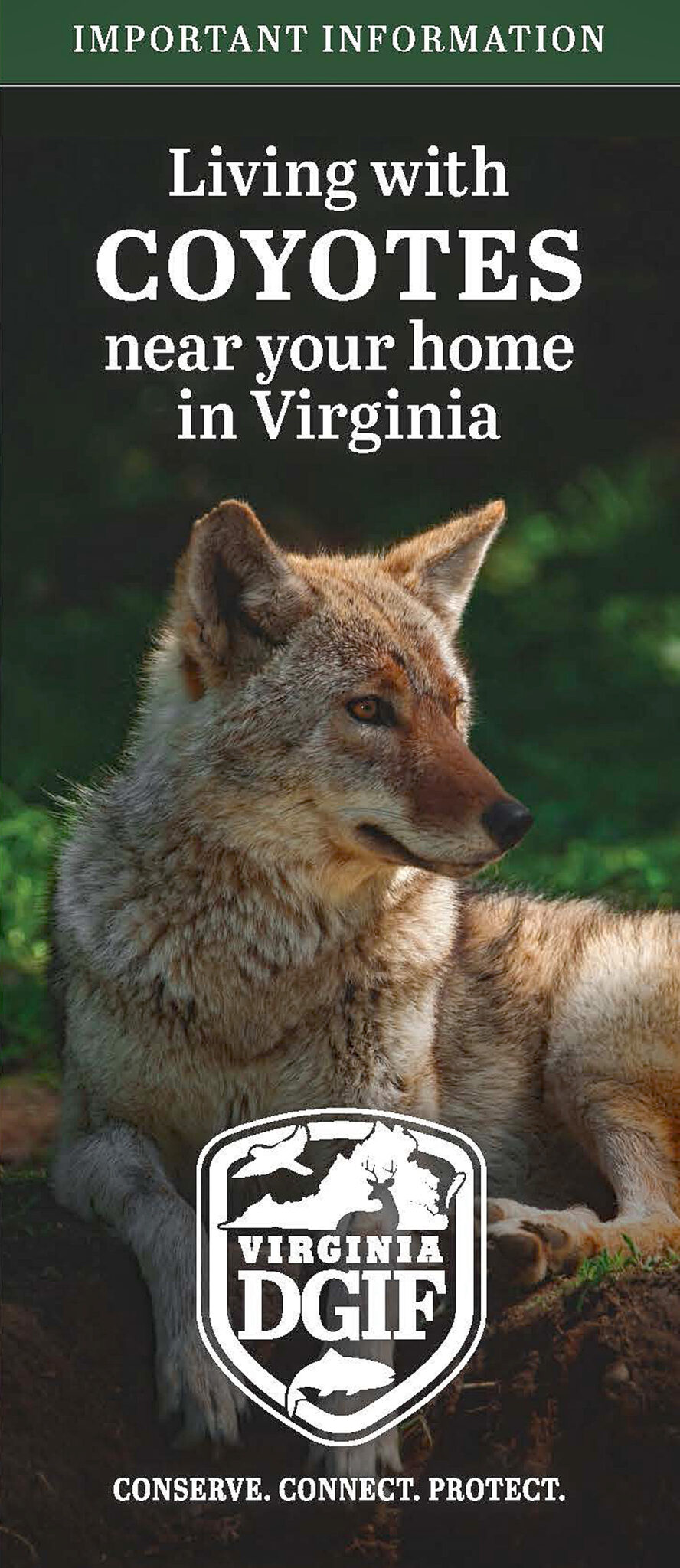 To download this comprehensive brochure about living with coyotes in your area, go to dwr.virginia.gov/wp-content/uploads/Living-with-Coyotes-Near-Your-Home-in-Virginia.pdf. If you want to speak with a wildlife biologist about problems with coyotes, call the Virginia Wildlife Conflict Helpline: 1-855-571-9003.
ICYMI: Adopt a Pet in Alexandria: Nina, a Pup With a Big Personality