Foodie Newz
'Drink Pink' Raises Money for the Walk to Bust Cancer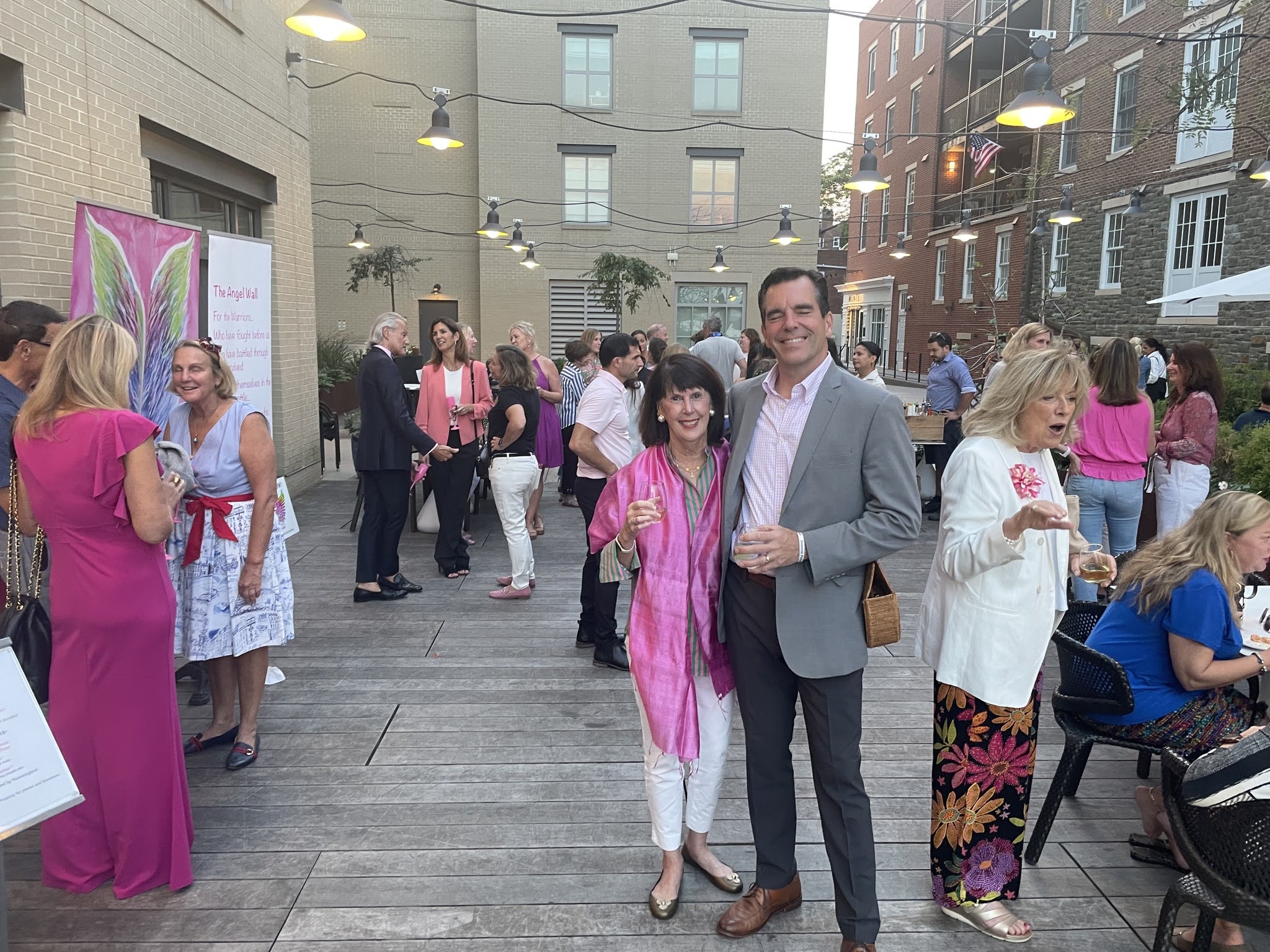 Alexandria, VA – All had fun at the second annual Drink Pink event at Hummingbird Restaurant in Old Town, supporting the National Breast Center Foundation's Walk to Bust Cancer.
From beverages to attire, everyone was definitely in the pink on a gorgeous evening on the patio at Hummingbird, sipping sparkling rosé and pink cocktails and mocktails, some out of hot pink champagne flutes.
Monte Durham, whose salon is next door to Hummingbird, was on hand at the event as a massive supporter of the National Breast Center Foundation. Also in attendance was Alexandria Vice Mayor Amy Jackson, another longtime foundation supporter.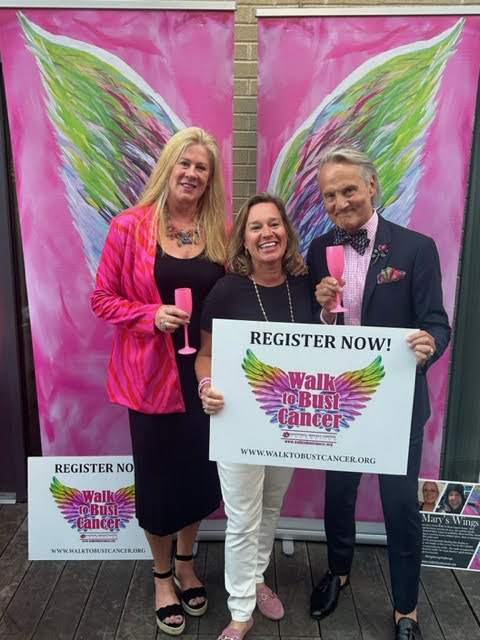 Martha Carucci, executive director of the National Breast Center Foundation, ensured the famous Angel Wings were on site for photographs and awareness. "These Angel Wings have become an icon for the Walk to Bust Cancer, raising awareness and providing a beautiful backdrop for hundreds of photographs every year," said Carucci.
This year's event was especially poignant, held on the birthday of Mary Edwards, creator of the wings and one of the original supporters of the Walk to Bust Cancer. Sadly, Edwards lost her fight with cancer last year, but her memory and legacy will live on for years to come.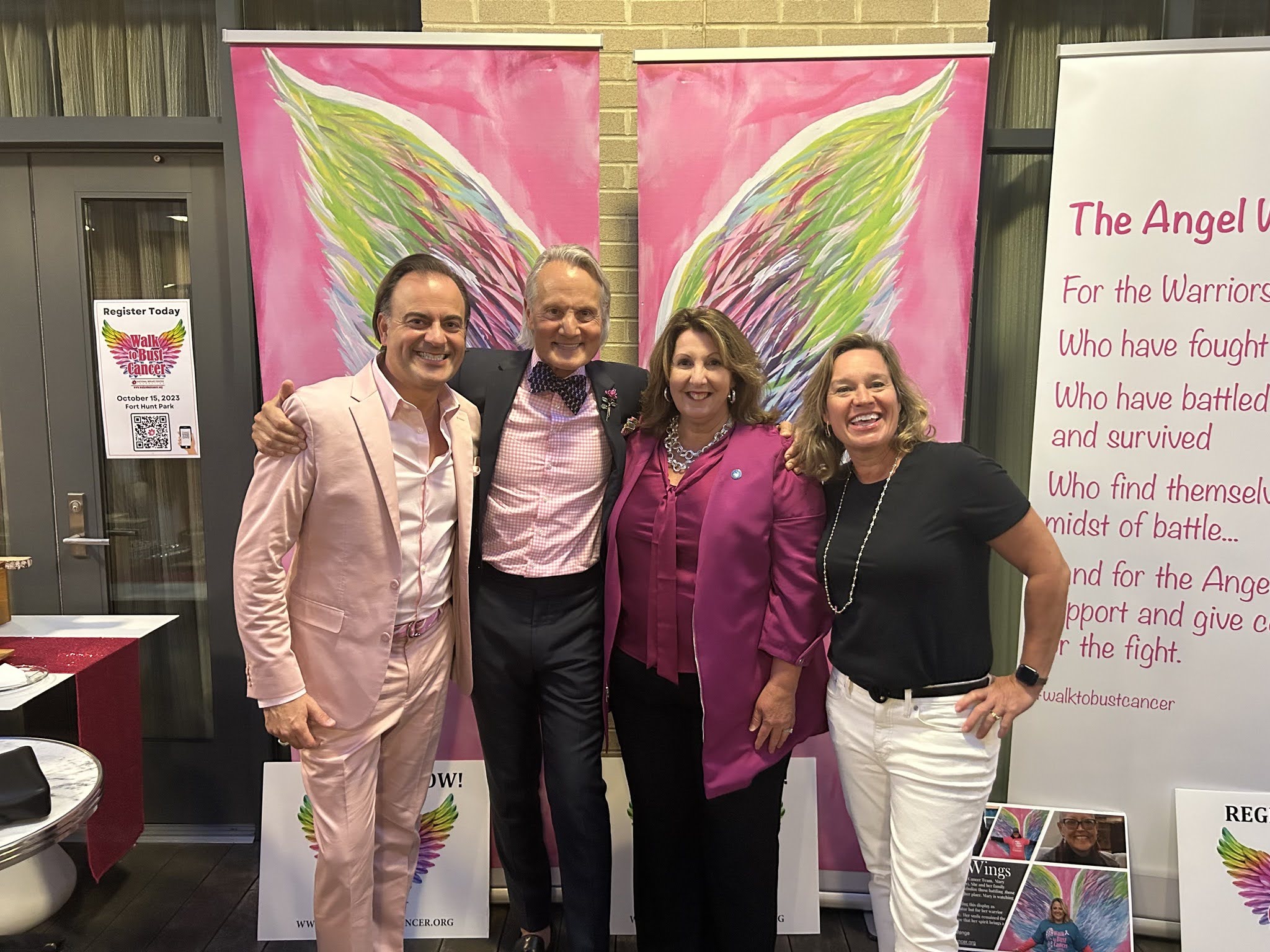 Hummingbird graciously donated light hors d'oeuvres for the event, and a portion of its drink proceeds to the Walk, which takes place Sunday, October 15. "We're so grateful to Hummingbird for their generous and ongoing support," Carucci noted.
Drink Pink event co-host MaryBeth Powers was thrilled with the turnout. "Every year, we seem to welcome more new friends, supporters, survivors, and warriors," she said.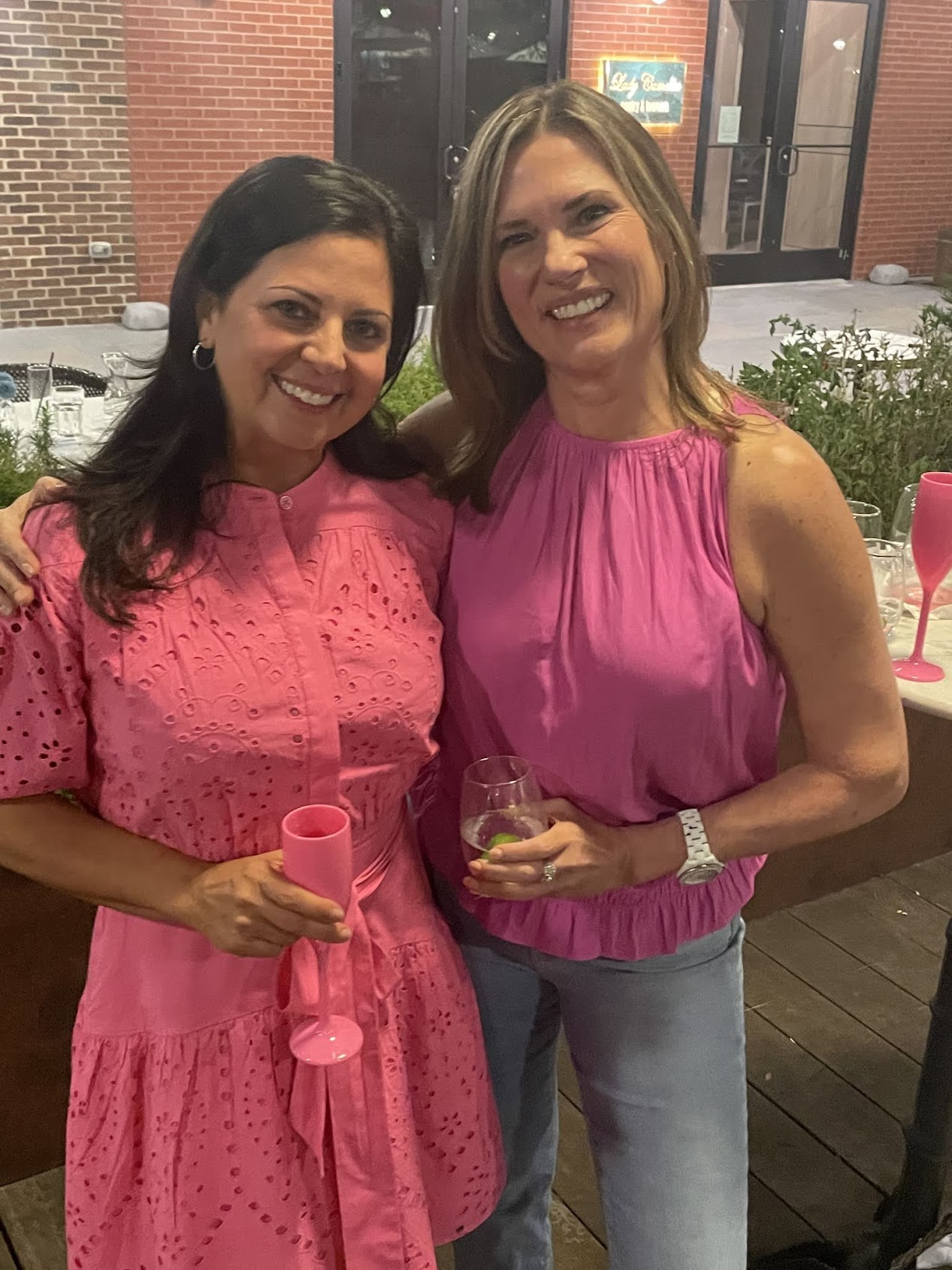 Now in its eighth year, the Walk to Bust Cancer is the single biggest fundraiser for the National Breast Center Foundation. It exists to improve women's lives by removing barriers preventing them from getting proper breast cancer screening, diagnosis, and education.
To learn more and register for the Walk to Bust Cancer, visit http://www.walktobustcancer.org/.
ICYMI: New Openings in the Alexandria Restaurant Scene This September