School News
Saint Rita Catholic School in Alexandria Has New Playground Thanks to $205K Donation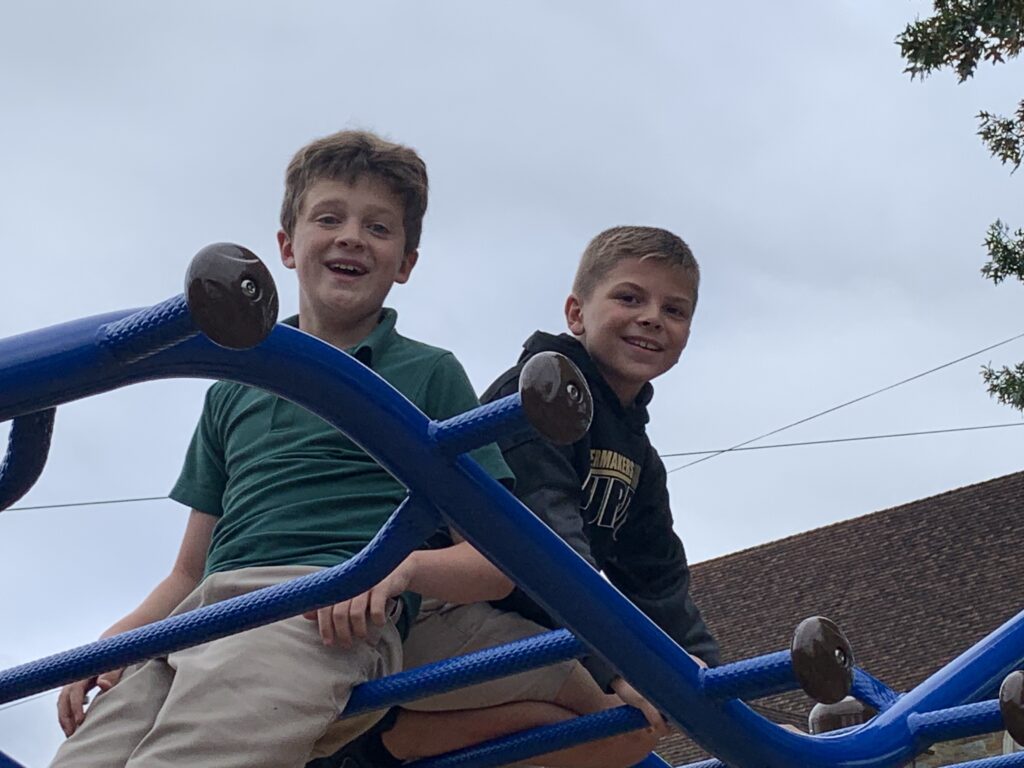 ALEXANDRIA, VA-Saint Rita Catholic School in Alexandria has a brand-new playground thanks to a very generous gift from a parent.
Johnny Taylor, president and chief executive officer of Alexandria-based SHRM, a global human resources company, and parent of an eighth grader, donated $205,000 to the school to make the dream a reality.
"I can't replace what you have done for us," Taylor said during a blessing and ribbon cutting celebration on Friday afternoon. "Thank you for being such a wonderful place for my child."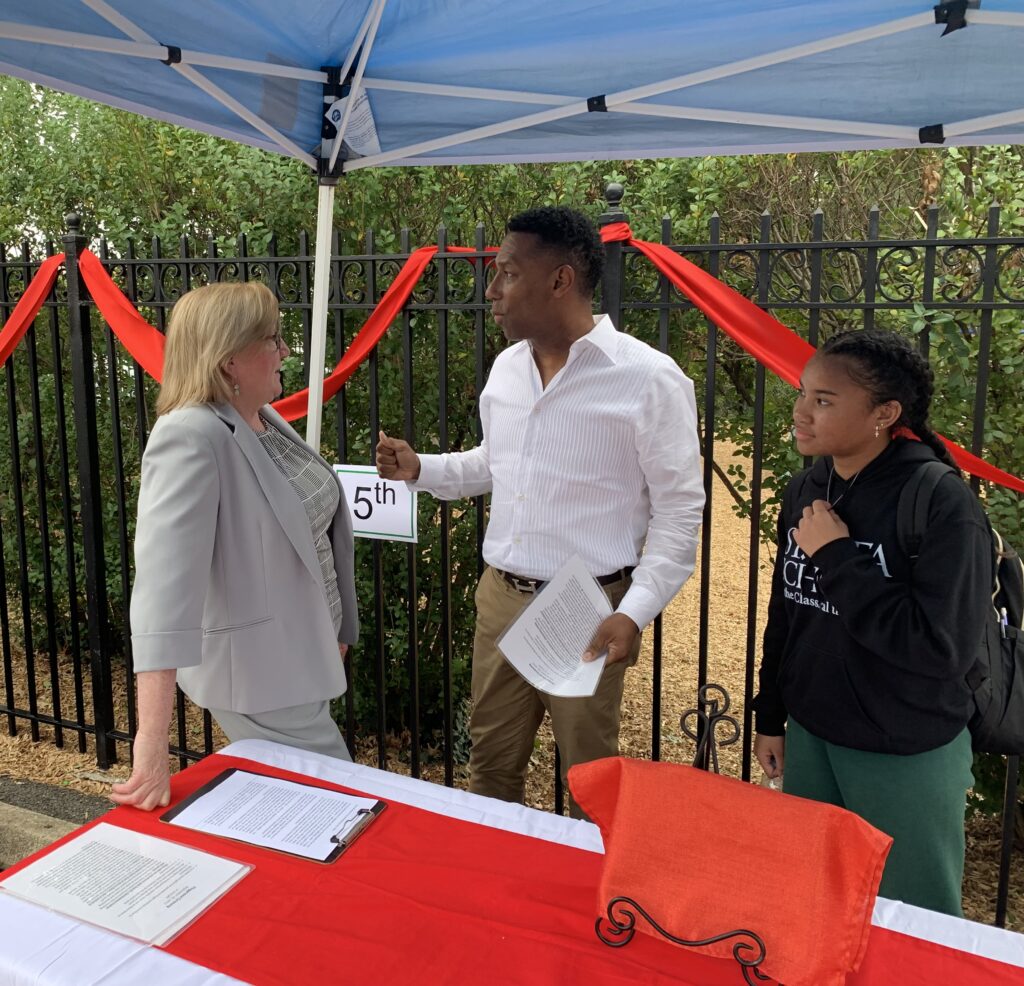 The Rev. Christopher Christensen, pastor of Saint Rita Catholic Church, blessed the new playground and thanked Taylor for the gift of ensuring the kids can play.
"Mr. Taylor, on behalf of the St. Rita parish and school community, please allow me to express my sincere thanks for your generosity, which will benefit St. Rita for years to come!" Christensen said. He noted students take recess and play time seriously.
"Play – which this playground especially enables – has implications for our whole lives, and I am very grateful to those who helped to make this possible," he said.
The previous playground was in rough shape and had portions of it blocked off for safety concerns. The new playground was dedicated in honor of the long-time director of admissions, Josephine Cunningham, who retired earlier this year after more than 20 years of service as a parent and employee.
Taylor made the donation to thank the school, and Cunningham in particular, for welcoming his family when no one else would. He described how his move to the area was very last minute and he was feverishly looking for a school for his daughter. He called several schools but endured a frustrating process of no one taking calls that late in the summer.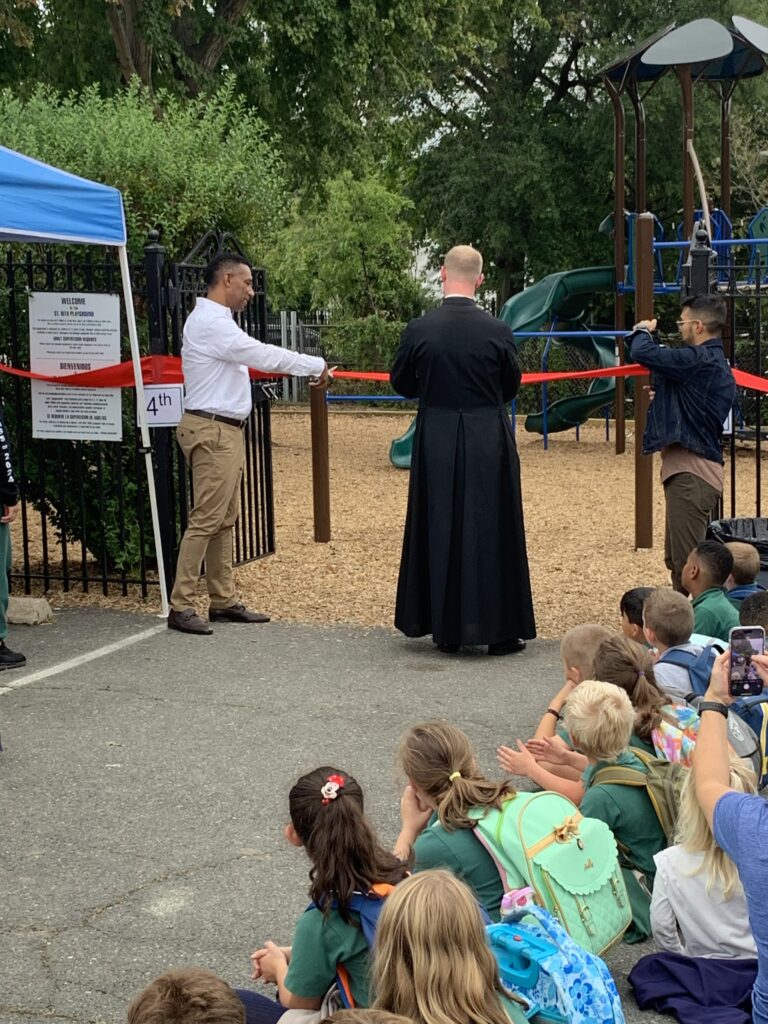 "She took the call. There was literally no one taking calls," he said. "[Mrs. Cunningham] said come over. We are kind of full, but maybe we can make room."
Melissa Manaker, a former principal at the school, returned to honor her friend as well.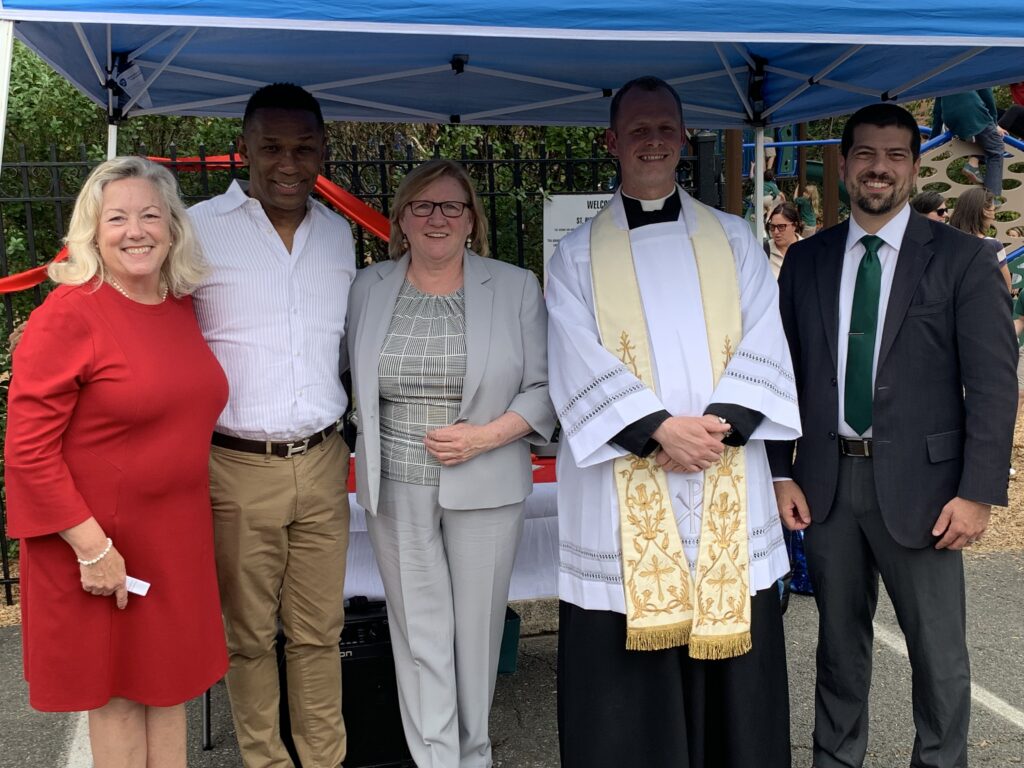 "We are so grateful for the example she has set. I know I am a better person because I have been able to know her. All of us need to remember she would open that door with a smile and tell you to have a good day," Manaker said.
The playground was completely funded by Taylor's gift. It includes various play structures and a climbing turnstile. Christensen indicated a previously under-utilized courtyard that was once part of the convent grounds would be renovated as well, thanks to Taylor.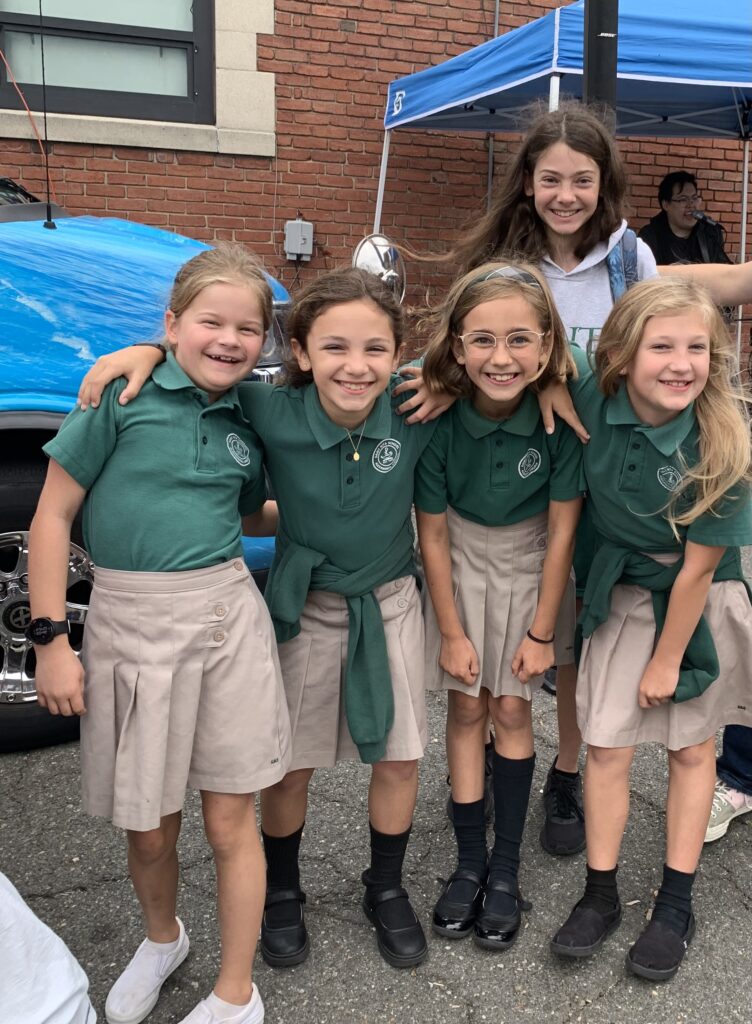 [SEE ALSO:Alexandria City High School Hosting 2023 Athletic Hall of Fame Induction Ceremony Oct. 14]