Volunteering
Lights Out: Halloween Party at Ivy Hill Cemetery Oct. 28
Hosted by Volunteer Alexandria, the event raises awareness about volunteerism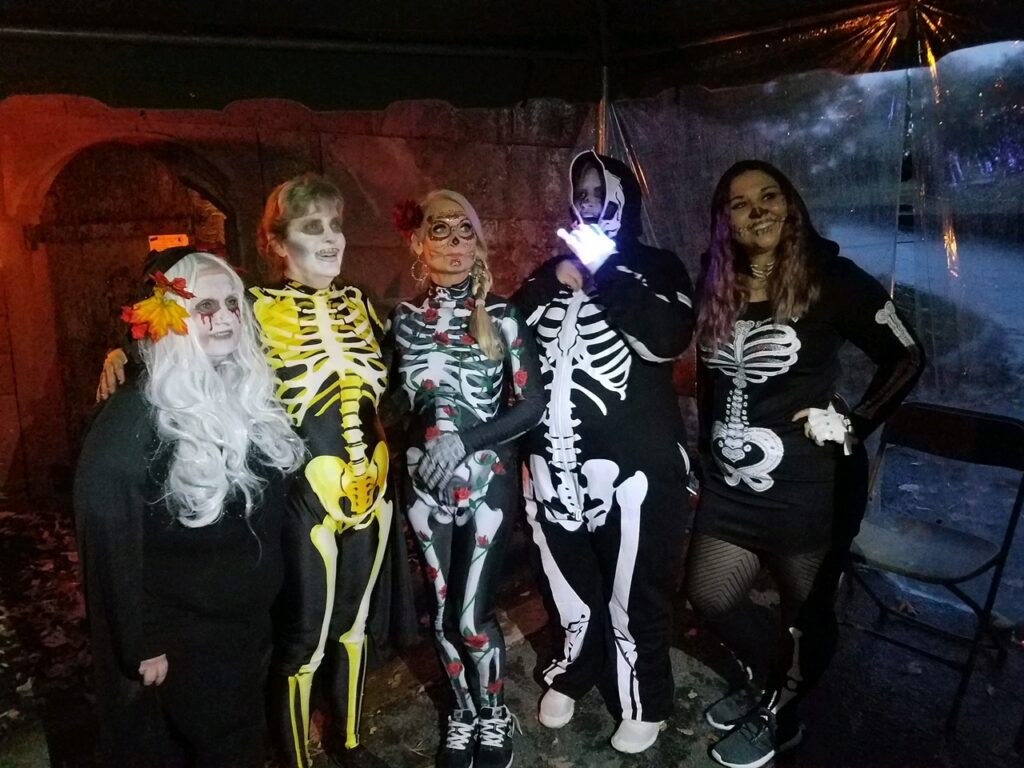 ALEXANDRIA, VA-Think Halloween is only for kids? Think again. Volunteer Alexandria is hosting an adults-only Halloween party on Oct. 28 in Ivy Hill Cemetery from 7-9:30 p.m. Showing up in costume is encouraged. The event is a fundraiser for both Volunteer Alexandria and the cemetery, sponsored by Uncle Nearest, Inc., Premium Whiskey.
The Lights Out Glow in the Dark Halloween Party began in 2017. It includes cemetery tours, adult beverages, a scavenger hunt, and other activities like a costume contest and prizes.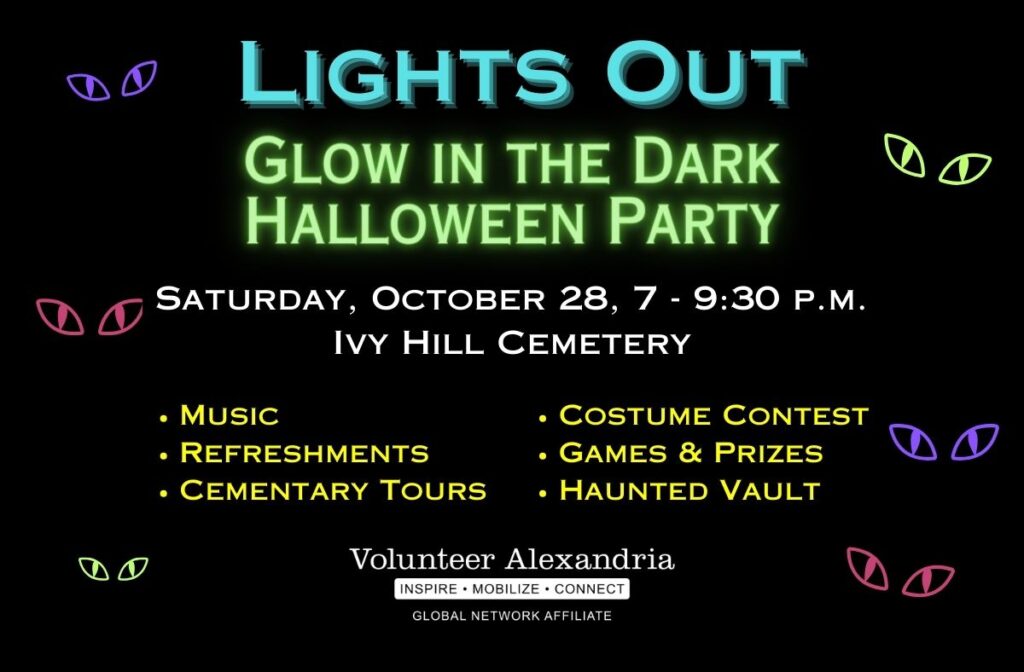 The purpose of the party,  Volunteer Alexandria Executive Director Marion Brunken wrote in an email, is to promote "awareness  of our two organizations and the importance of their missions. Volunteerism in our great city. And promoting Alexandria's history, preserving green space, protecting Alexandria's flora and fauna. And of course, it's cool (pun intended)."
Volunteerism is part of the fabric of this city.. So while hearing ghost stories, attendees can also learn about volunteer opportunities and how to sign up. Volunteerism is a chance to help someone else and a rewarding experience.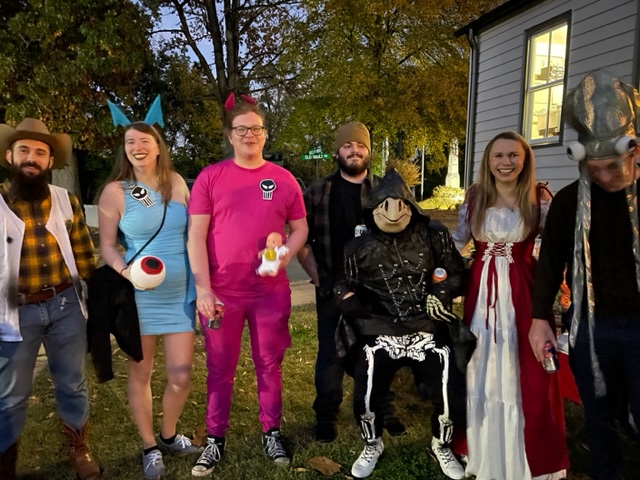 Lucy Godin of the Society of Ivy Hill Cemetery described the event as  "Alexandria's Halloween party in a historic cemetery. Where else do you have the opportunity to spend time in a vault? And of course, to meet new people, broaden your knowledge, and have fun!!!"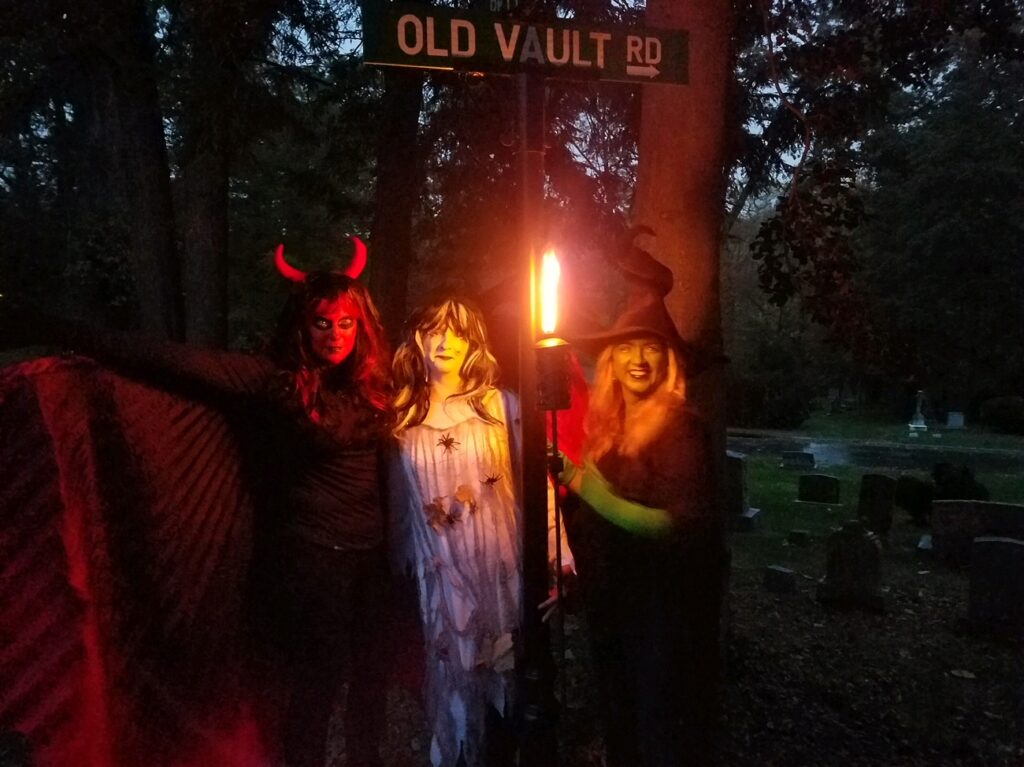 Must be at least 21 to attend. Organizers ask that those interested only join if they are free of flu-like symptoms and have been fully vaccinated against covid-19. Do not attend if you are scared of the dark or cemeteries, or if being in the cold is bothersome.
Register HERE via Eventbrite. Click "Get Tickets" for cost info. Parking is free outside the cemetery gates. The event will be held regardless of rain and will be moved inside if necessary. [SEE ALSO: Celebrate Halloween in Alexandria]
This story has been updated. The cost information in the earlier version was incorrect.