Community News
Addressing Alexandria's Flooding Problem: Oct. 4 Open House Focuses on Hooffs Run Culvert Bypass Project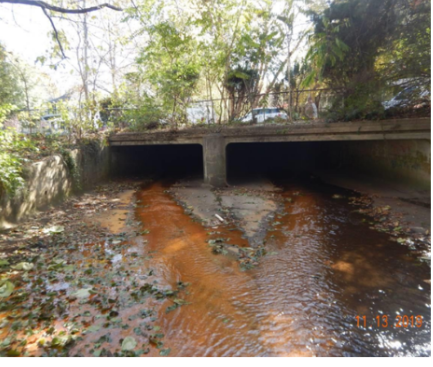 ALEXANDRIA, VA-Flooding continues to be an issue in Alexandria, the result of greater density, climate change, and aging sewer systems. According to ClimateCheck, 13 percent of the city's buildings are at risk of flooding in the next three decades, and a portion will see floodwaters of more than a foot in that same time frame.
The Zebra has reported extensively in recent years on Flood Action Alexandria, the city initiative created to address the problem. In May, the group released its annual report. They indicated that overall improvement would be achieved by spot repairs, large-capacity projects, and maintenance. In January 2024, new FEMA flood maps go into effect,  These documents will help residents and business owners get higher discounts on flood insurance.
On Wednesday, Oct. 4, an informational open house will take place regarding one of the large-capacity projects: the Hooffs Run Culvert Bypass.  The streams at Hooffs Run and Timber Branch Parkway have "historically flooded," reads the project website, and the culverts now in place are not big enough to deal with stormwater flow  during and following significant rainfall.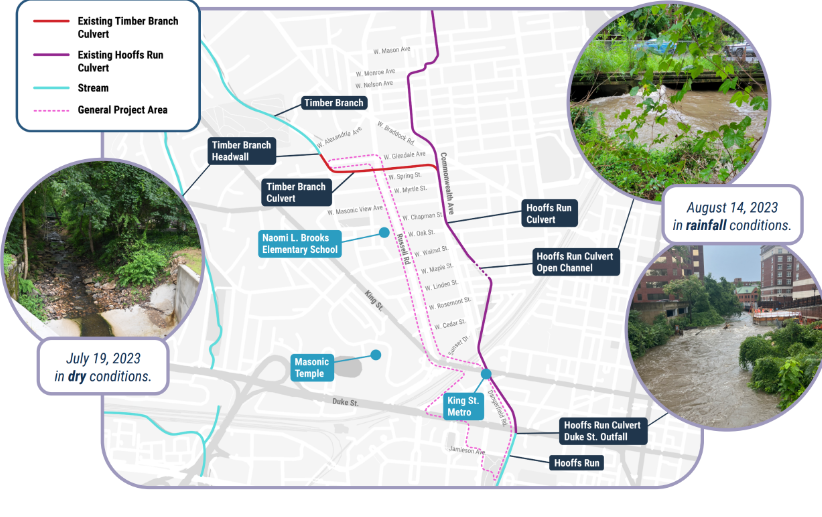 The open house will be held on the platform of the VRE station at Alexandria's Union Station (110 Callahan Dr.) from 5 to 7 p.m. A short presentation begins at 6 p.m.
To reduce flooding in the two streams, the city is now examining alternatives in the concept stage. Options include, but are not limited to, stormwater storage and a new stormwater pipe under Russell Rd. The estimated cost is $60 million and will be funded by Alexandria's stormwater utility fee.
Design will take place through 2025.
If you have seen or know about flooding at either location, the project team wants your input. Fill out the questionaire HERE by Dec. 8. [SEE ALSO: Celebrate Hispanic Hertiage Month in Alexandria Through Oct. 15]