Pets
Adopt a Pet in Alexandria: Meet Colby, a Terrific Dog for an Active Family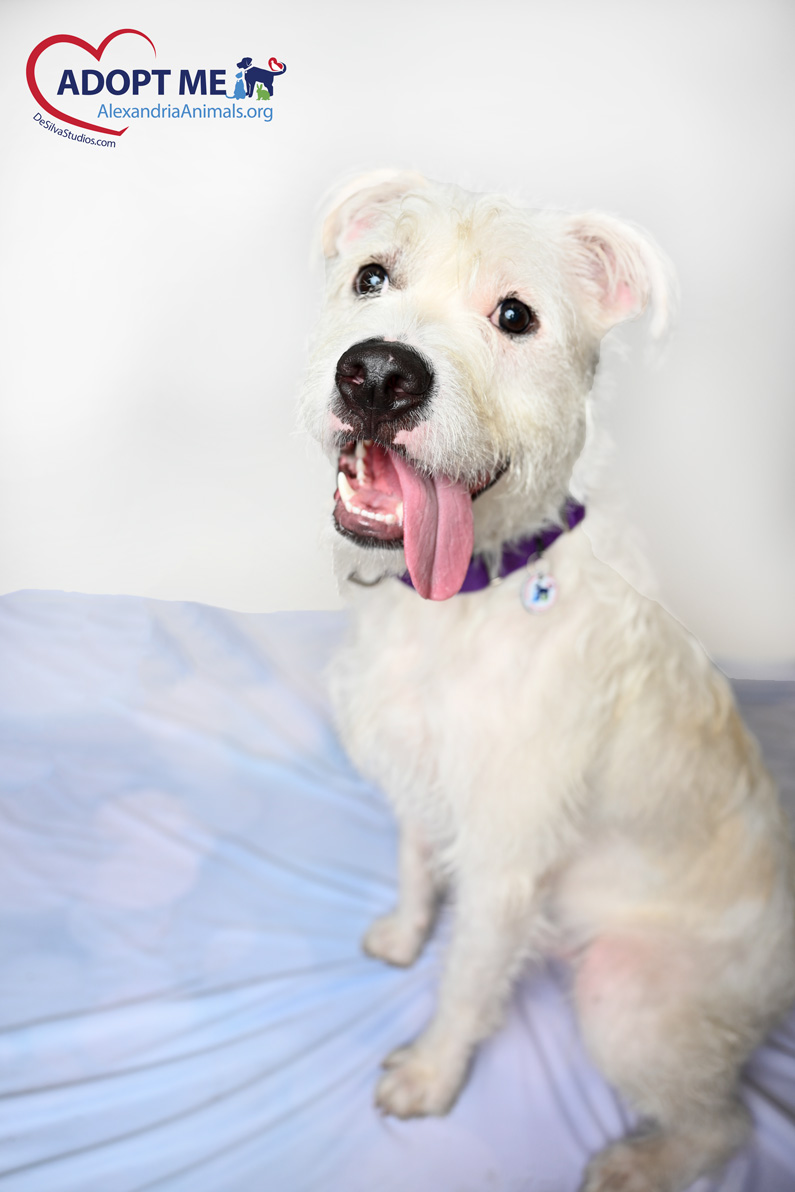 ALEXANDRIA, VA-Colby is a 1-year-old male dog who has been with AWLA since March. Not only does he have a great, loving personality, his unique wiry fur gives him a unique look. He has the look of Albert Einstein as a dog.
Given his age, he is still very much a puppy, so he's active and playful. He loves playing with toys and will chase them around the yard for as long as you're willing to throw them. He has some work to do on his leash manners, but he works for treats! He knows how to sit and will take treats gently. Colby has had a few play sessions with other dogs at the shelter. If you have another energetic pup looking for a friend, Colby could be your guy! Staffers discovered Colby really likes to splash and "dig" in the kiddie pool. Colby would make a terrific dog for an active family. Link to a video of Colby.
Colby has been adopted and returned a couple of times due to his energetic nature. We really think he'd thrive with another playful dog to wear him out, who can show him the ropes as well.
The AWLA is located at 4101 Eisenhower Ave. Founded in 1946, the AWLA has supported and served as a resource for homeless animals. The organization remains an integral part of the community by providing opportunities for adoption, spay and neuter assistance, education, and outreach. To learn more, visit alexandriaanimals.org.
[SEE ALSO:
Boy Scouts' Food Drive Benefits ALIVE! and Other Local Food Banks]