Community News
Boy Scouts' Food Drive Benefits ALIVE! and Other Local Food Banks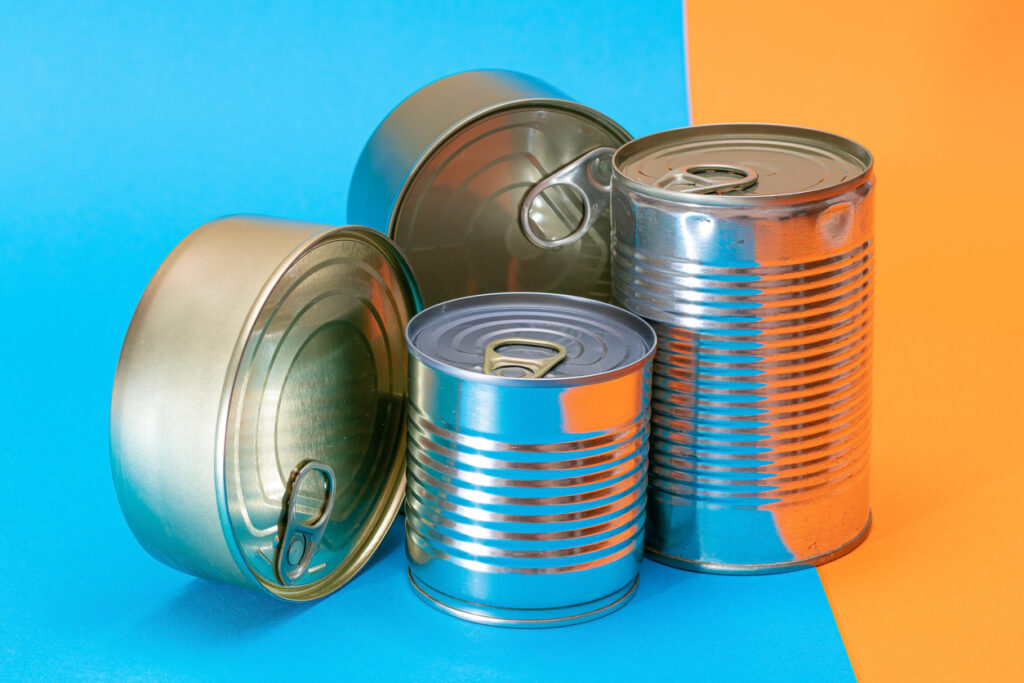 ALEXANDRIA, VA-Alexandria-area Boy Scouts are hosting a food drive on Nov. 4 to benefit ALIVE!. and other local food banks. That Saturday, as part of the 35th annual Scouting for Food drive, residents are asked to leave donations in bags by their doorstep by 8:30 a.m.  Scouts will come by to collect the items.
See this list for permitted contributions:
Canned protein (tuna, salmon, chicken, peanut butter)

Soups and stews (beef stew, chili, meat-based soups)

100% fruit juices (all sizes)

Grains (pasta, whole grain pasta, rice, brown rice, boxed macaroni and cheese); cereals (multi-grain, low sugar cereals, oatmeal)

Canned vegetables

Canned fruits

Condiments

Hygiene products (diapers, toilet paper, tissues, soap, toothpaste)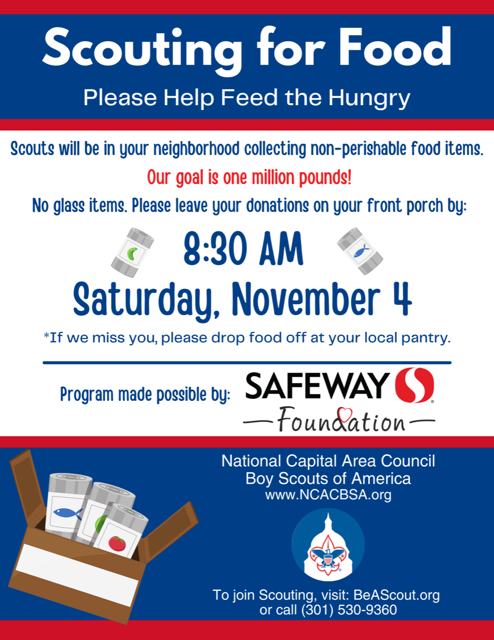 If your donation is not picked up, contact  [email protected] until Saturday, Nov. 11.
The weekend before the drive begins, scouts will go door to door leaving reminders.
Donations can also be delivered to ALIVE!'s Food Warehouse (801 South Payne St.) on the following days and times:
Mondays, Tuesdays, Wednesdays, Fridays: 9 a.m. – 4 p.m.
Thursdays: 9 a.m. – 7 p.m.
Saturdays: 9 a.m. – 12 p.m. [SEE ALSO: Halloween Party at Ivy Hill Cemetery Oct. 28]