Zebra Misc
Special Olympians Swim 15.3 Miles from DC to Alexandria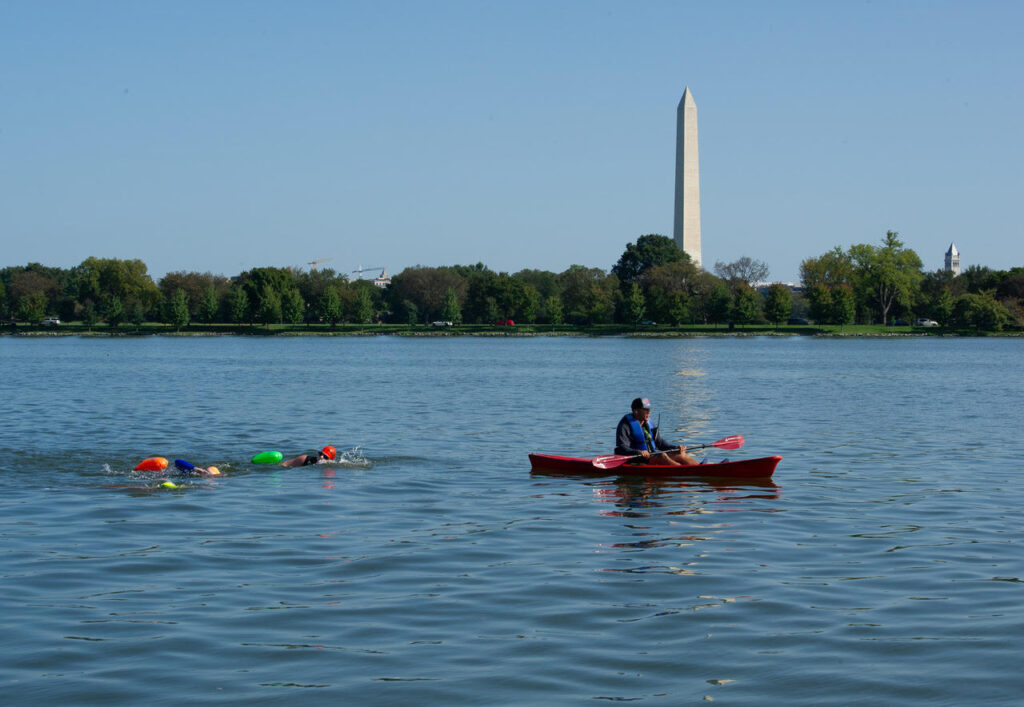 ALEXANDRIA, VA-The Potomac River Dolphins, a four-person swimmer squad of Special Olympians, completed a 15.3-mile relay swim on Oct. 1 from Georgetown to Alexandria. Dolphins Jenny Mitchell, Carl Alf, Rose Pleskow, and Luke Ferris performed the athletic feat after training all summer at National Harbor, MD, across from Old Town with WaveOne Swimming, which planned and organized the event.
The marathon swimmers began early in the morning in the Potomac River near Chain Bridge, stroked past D.C.'s monuments and memorials, swam past Old Town. and finished the epic challenge some three miles south of the Wilson Bridge. The determined relay team, operating out of kayaks and other watercraft, rotated through 30-minute swims. While one teammate swam, the others would shout support, rest, hydrate, or get ready to swim their next segments. Their difficult but exhilarating ordeal took 8 hours and 23 minutes to complete. Starting early in the morning, the human dolphins navigated through currents, gusts, motorboat swells, and twisting tides.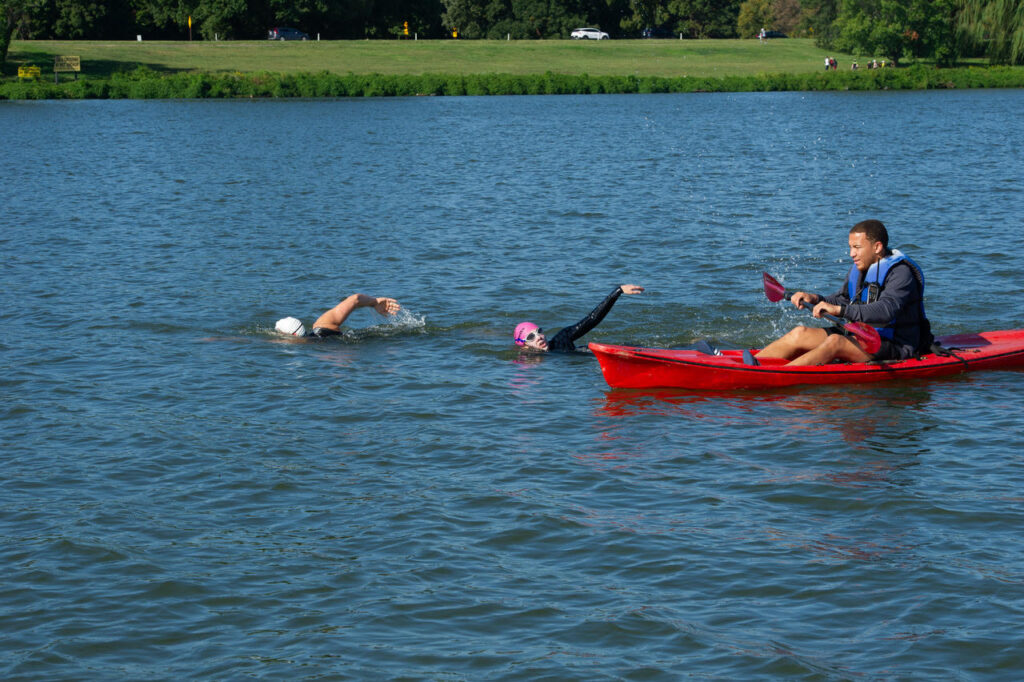 Much planning and support went into the safety and smooth operation of the ultraswim. WaveOne and its founder, Denis Crean, offered financial support and coordinated the swim. The Joey Pizzano Memorial Fund (Home – The Joey Pizzano Memorial Fund : The Joey Pizzano Memorial Fund (jpmf.org)) also provided financial support. The strokers were further aided by kayaks and crews, a trio of other athletes who swam alongside them, as well as proud parents observing and shouting encouragement from a support boat. The swimmers' success underscored the notion, once viewed as outlandish, that there are few strict limits to the athletic achievements of Special Olympics performers.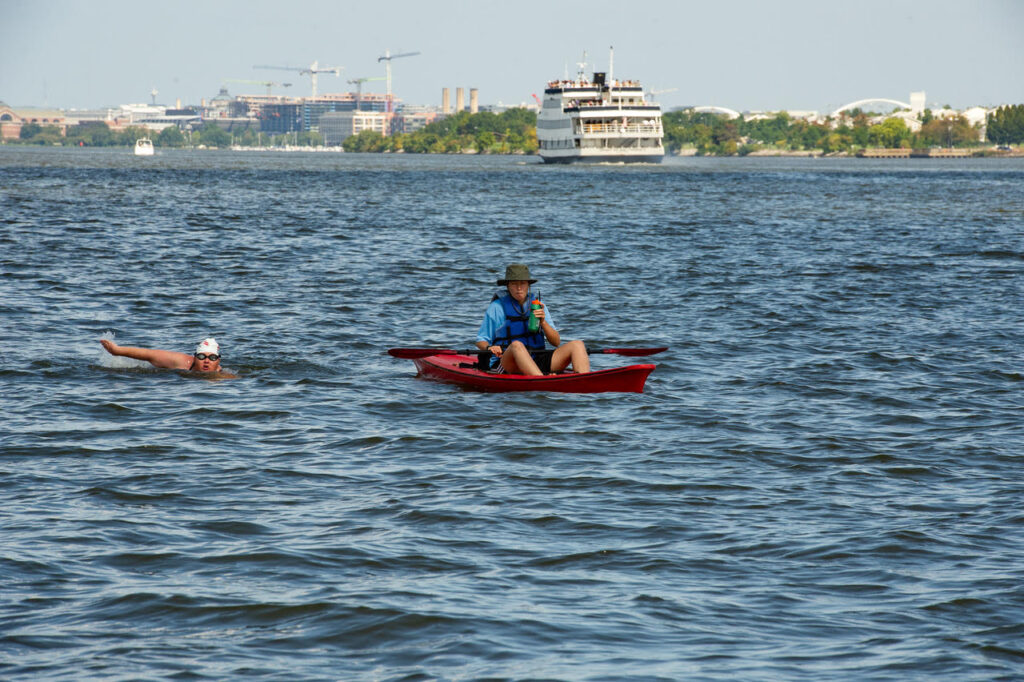 The Special Olympians' swim formed part of the D.C. Marathon Swim, whose five solo swimmers completed an even longer course that day, skimming along the Potomac for 20.5 miles (DC Marathon Swim).
George Washington may not have actually hurled a coin across the Potomac, but area athletes have demonstrated they can swim much of the mighty river's length. [SEE ALSO: Heard Names Kelly Carnes Executive Director]