Community News
Giving Back
Alexandria Nonprofit Receives $48,000 Check from RUN! GEEK! RUN!
Brooke Sydnor Curran and Move2Learn Plan to Use the Funds to Help ACPS Kids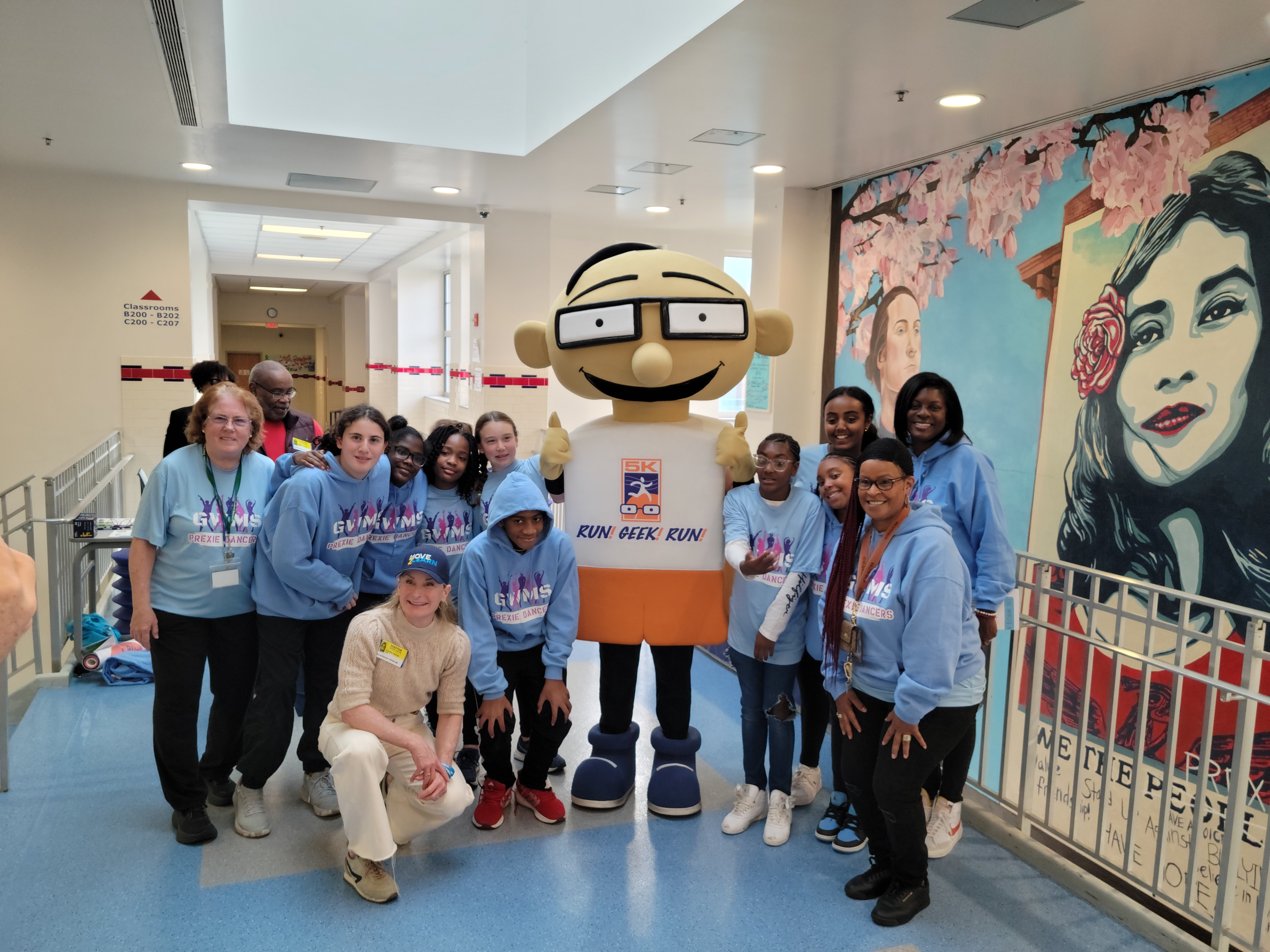 ALEXANDRIA, VA – Alexandria public school students participating in the many activities supported by Move2Learn, an award-winning 501(c)(3) organization, are used to jumping, dancing, and moving. After all, the goal of the organization is to teach students how to recognize and manage stress, anxiety, and other strong emotions using movement.
On Thursday, October 19 at the  George Washington Middle School, however, Brooke Sydnor Curran (president and CEO of Move2Learn), students, and attendees were literally jumping for joy as Rita and Chris Foss, owners of Ironistic, an Alexandria-based digital marketing and website development agency, presented Move2Learn with a $48,000 check as its designated beneficiary of the 2023 RUN! GEEK! RUN! race.
"We're so grateful to RUN! GEEK! RUN! for their belief in the Move2Learn vision to transform learning through movement and their trust in us as this year's beneficiary," Curran said. "We also appreciate all of the amazing race sponsors for helping make this spectacular event happen, with a special shout-out to The LizLuke Team and Rosemont Landscaping and Lawncare, both longtime Move2Learn sponsors as well."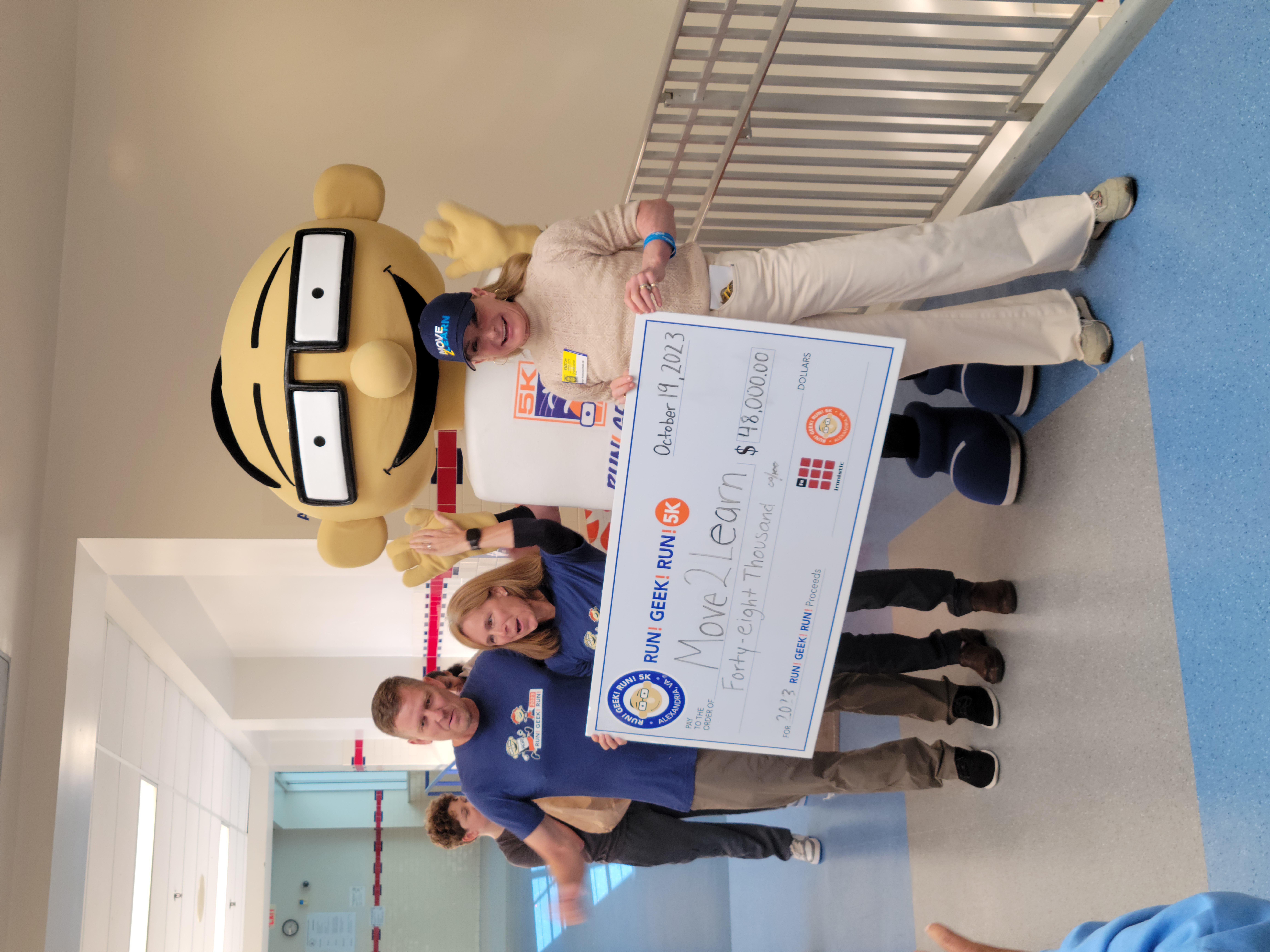 Since 2016, the annual RUN! GEEK! RUN! has raised over $180,000 for local charities, with this year's check being the largest donation. "It's a lot of work," admitted Rita Foss." She then gestured to the dance troupe composed of several middle-school girls and proudly added, "This is why we do it."
The energy was palpable at Thursday's celebration as the GW Prexie Line Dancers, a group of middle school dancers under the direction of George Washington Middle School teachers Michelle Cole, Tonya Taylor, and Nancy Avila, performed several dances, including one in which Rita Foss and Eugene, the RUN! GEEK! RUN! mascot participated.
Move2Learn said that during the 2023-24 academic year, it anticipates delivering 70 Move2Learn Active Seating Packages to benefit more than 1,750 Alexandria public school K-12 students; managing 20 Out-of-School Time Programs, including 10 returning programs and 10 new programs; and developing five additional Move2Learn social and emotional lessons for K-12 students and teachers.
School principal Jeanette Vinson said that the money would "play a crucial role in enhancing the experiences of our students and empowering them to explore the joy of learning and the fun of line dancing in their out-of-school time."