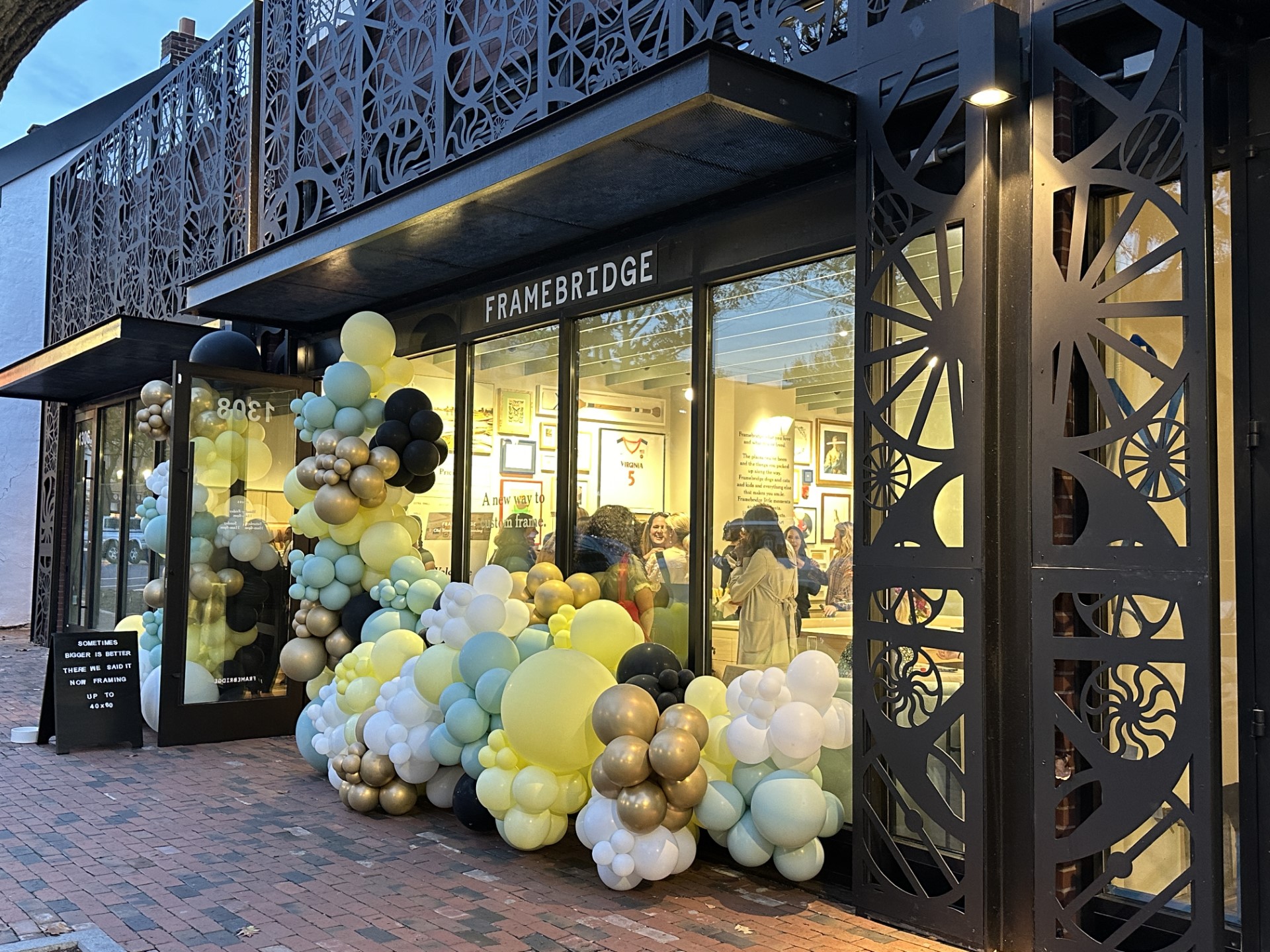 ALEXANDRIA, VA – Old Town's Framebridge opened its doors Saturday, October 14, at 1308 King Street, making it their sixth DMV area location. Besides these local stores, the personalized framing company consists of a total of 21 stores, including those in Georgia, Illinois, Massachusetts, New York, New Jersey, and Pennsylvania.

Seeing the need for affordable, customizable framing options for customers, founder and DMV resident, Susan Tynan, started Framebridge in 2014 as an e-commerce platform. Having great success online, she realized the demand for reasonably priced framing existed and knew having brick-and-mortar stores could enhance her business. Allowing customers the opportunity of a more hands-on approach, these sites offer in-person customer service and advice. In 2019, she opened the flagship 14th Street store mixing the ease, customization, and design services for her clientele.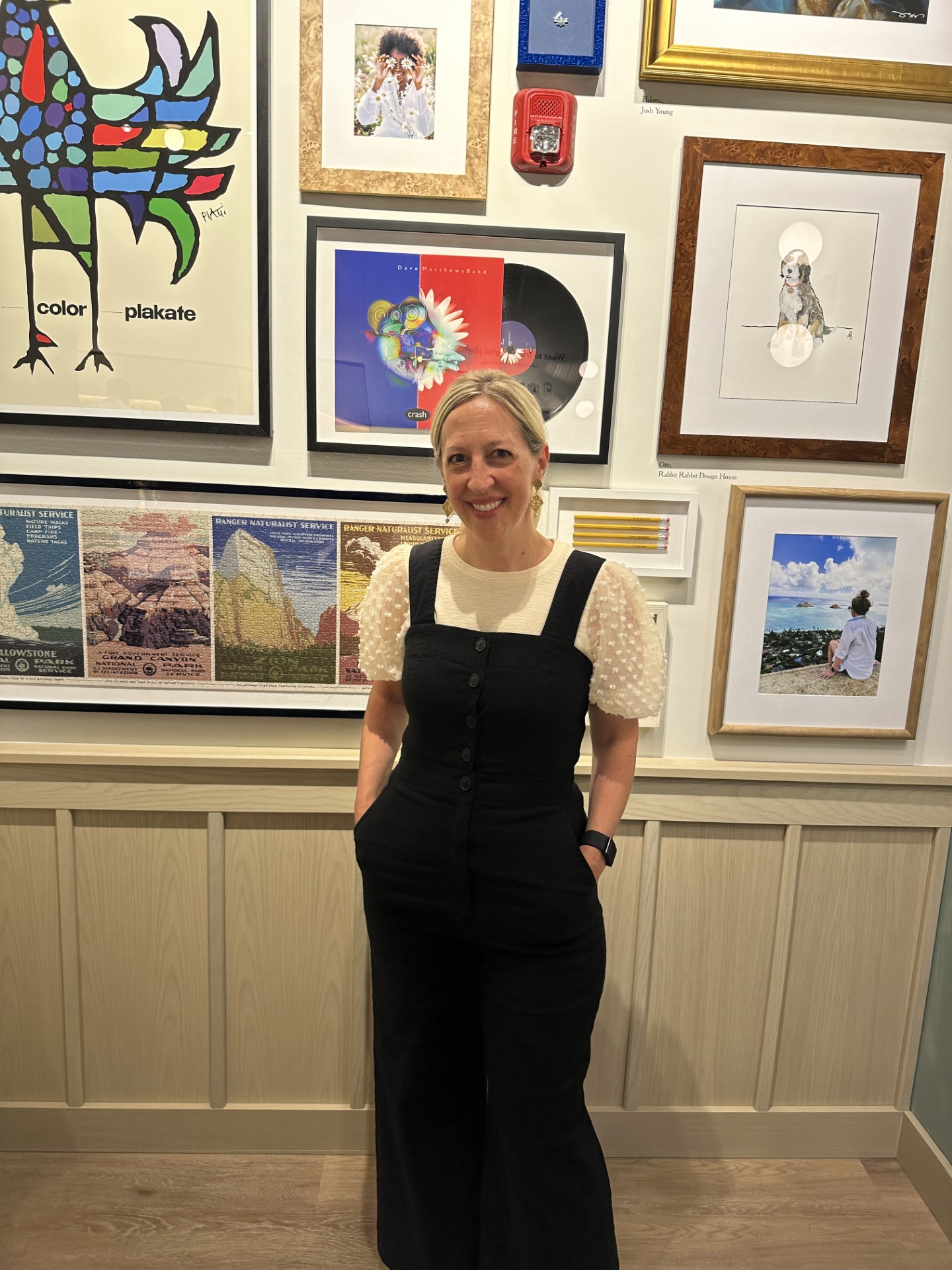 "We are incredibly proud to be opening a Framebridge store in Old Town, Alexandria," said CEO and Founder, Susan Tynan. "Entering the Old Town market, which features a vibrant arts community and an abundance of rich history, has long been a goal of ours. We are thrilled to finally be able to open our doors and welcome in the community of Alexandria, celebrating the neighborhood's story, one frame at a time."
Framebridge is transparent with their pricing, listing it on their walls and there are no hidden fees. They offer a fast turnaround and will ship to you for free or you can pick up in store. Ideas are endless of what you can frame: road trip memories, concert posters, handwritten notes, travel artifacts, and handmade gifts to name a few. Designers are on hand at no extra charge to help you select the right matte and frame for your piece. Their Holiday Shop is now open; it's a perfect time for gift inspiration.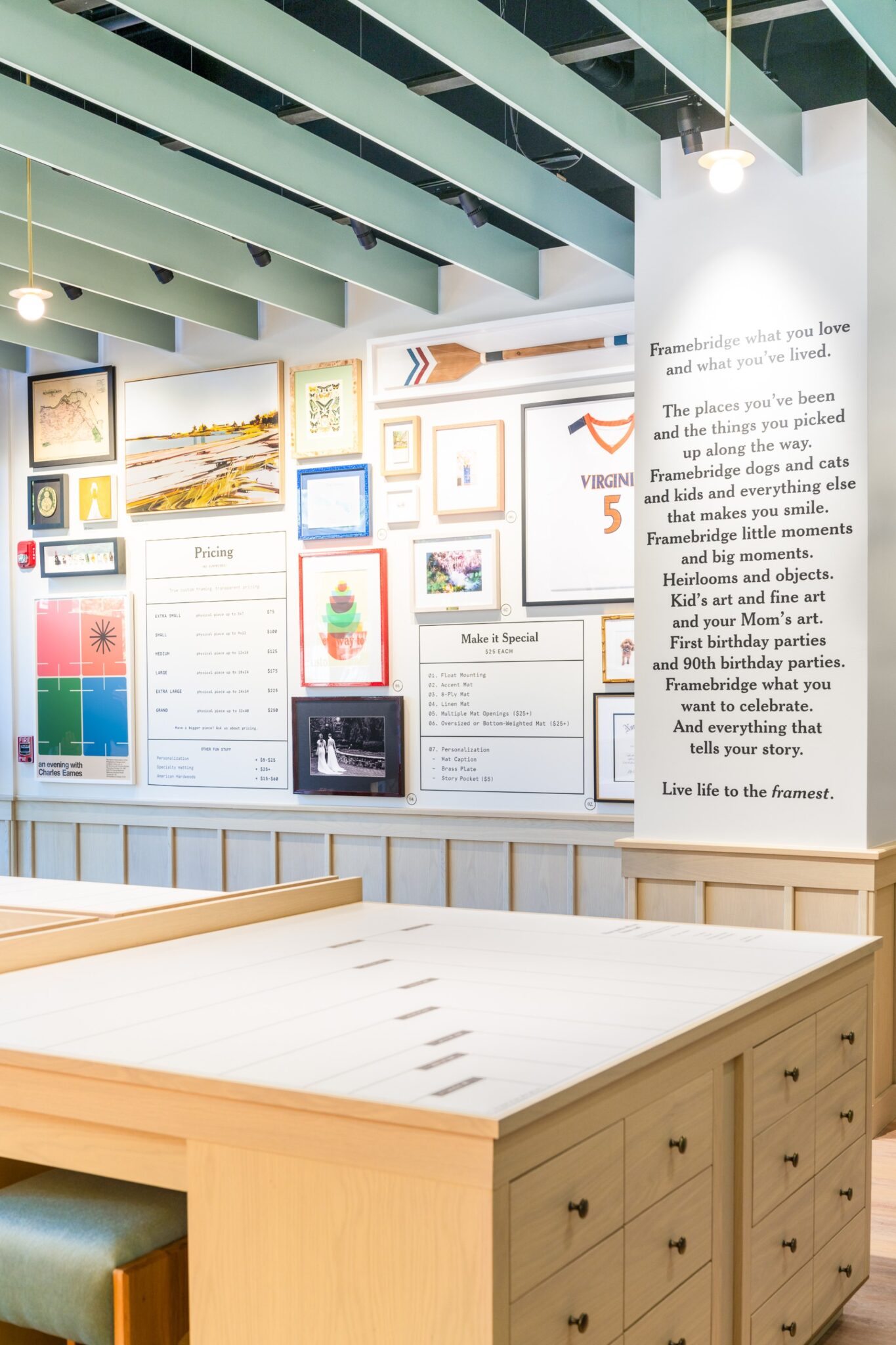 Visit their website for more information www.framebridge.com and stop in at their newest store at 1308 King Street. Hours are Sunday through Friday 11:00 am to 6:00 pm and Saturdays 10:00 am to 6:00 pm. Walk-ins welcome, or you can call 571-281-1020 or email at [email protected] for more information.
ALSO OPEN: Washington Metro Opens 14-Story Headquarters in Alexandria