Arts
Community News
Meet the Artist: Alexandria Getting a New Park and a New Art Installation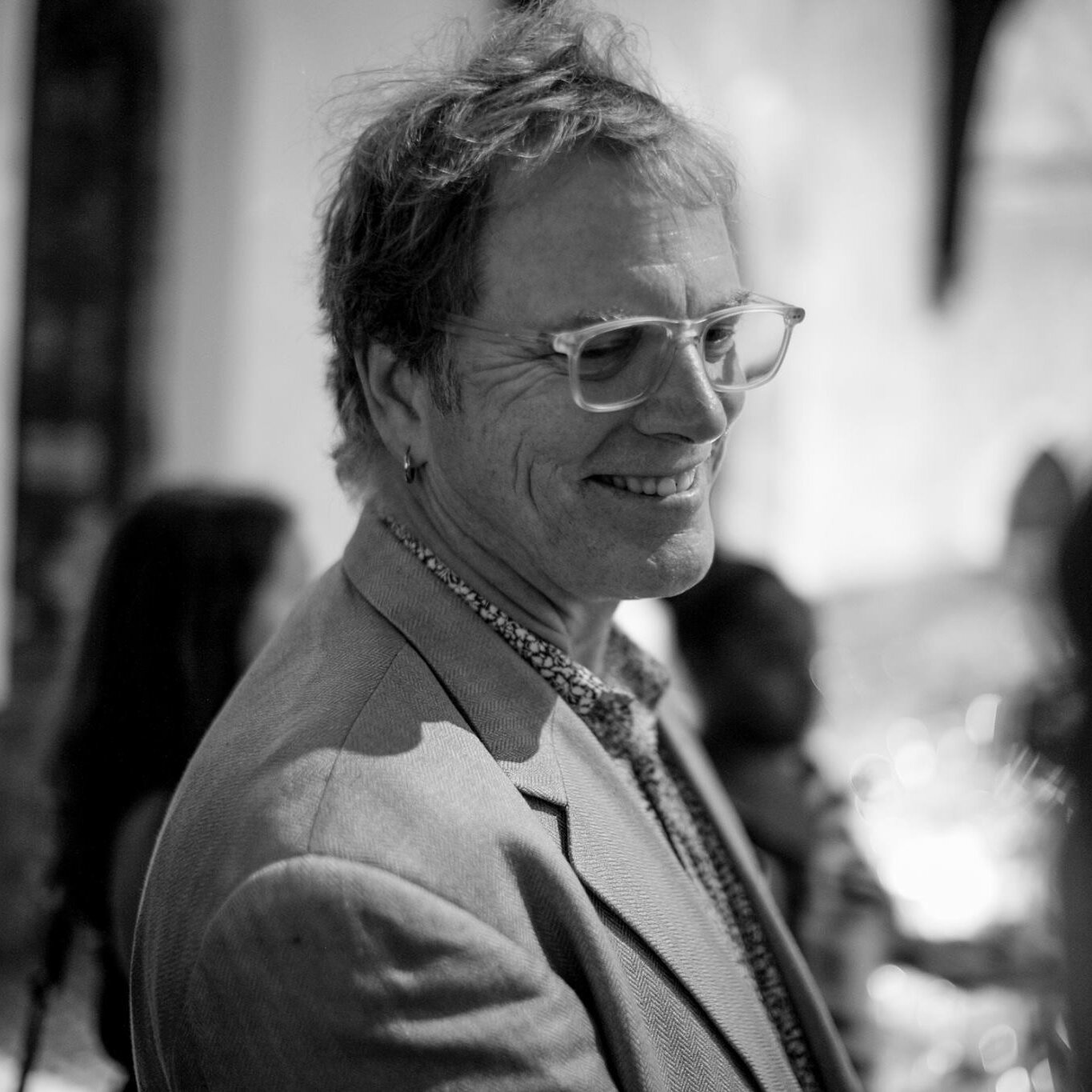 ALEXANDRIA, VA — There's a new park going in at the corner of Eisenhower Avenue and Holland Lane currently called South Circle Park, and in it will be an original sculpture by famed international artist Dewitt Gregory.  Since this park is on city-owned property, the City of Alexandria's Office of the Arts commissioned public art for the site with funds from previous developer contributions.
Meet the Artist DeWitt Godfrey
On Thursday, November 2 from 6-8 p.m. at the Lee Center (1108 Jefferson St.) in Conference Room 4, the public is invited to join the City of Alexandria's Office of the Arts as they welcome their latest Public Art Program artist, DeWitt Godfrey. The City of Alexandria's Public Art Program has commissioned Godfrey to join the development and landscape architecture team to design a site-specific, permanent work of art for South Circle Park as part of the park's creation. The overall park design will be influenced by the public art.
When constructed, the South Circle Park will serve as a visual gateway into the Eisenhower neighborhood and will be the most visible open space within the development. The public art will provide both a visual gateway into the Eisenhower neighborhood and a bold landmark that fosters a sense of identity for the neighborhood.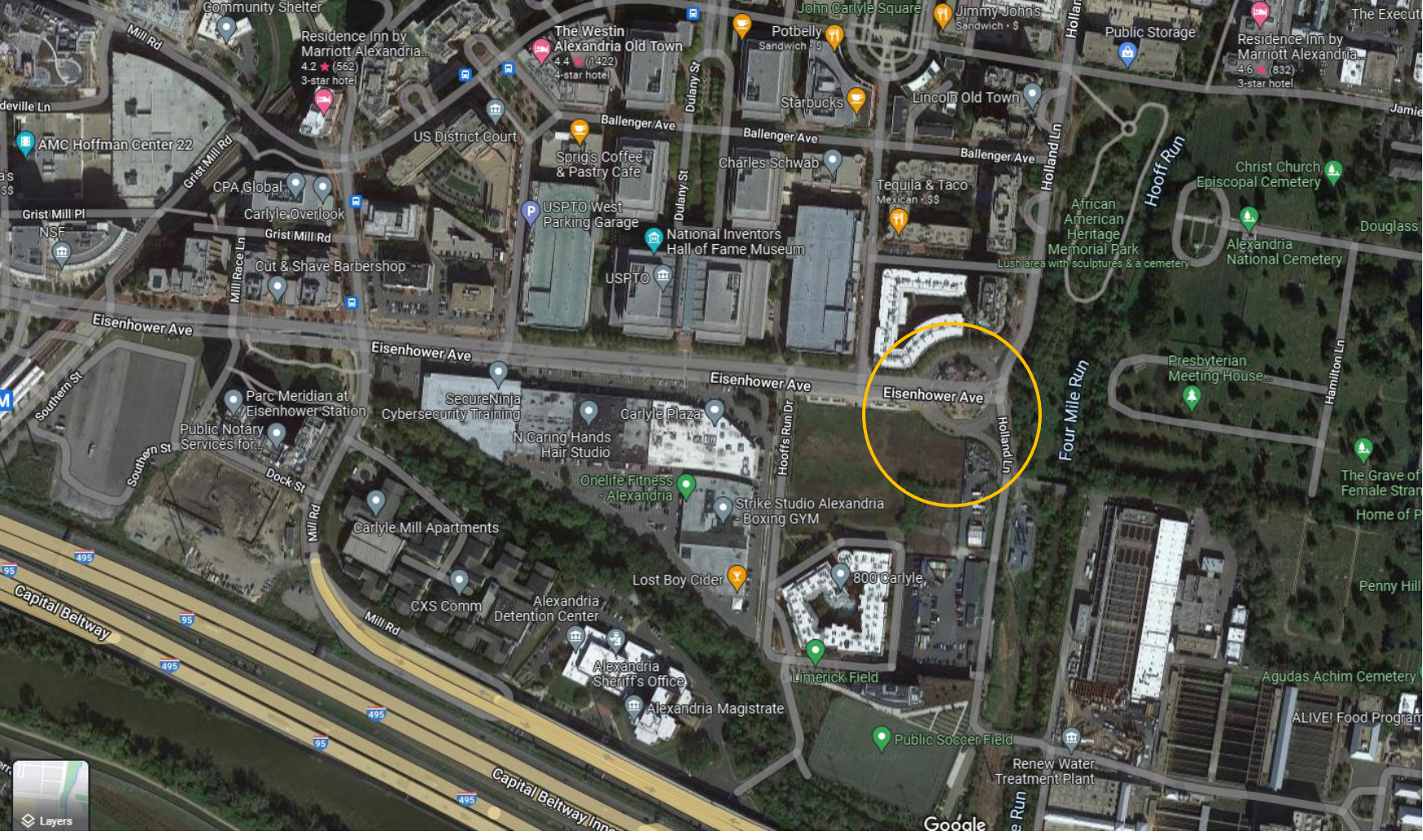 About Dewitt Godfrey
DeWitt Godfrey is a large-scale sculptor working in Hamilton, NY.  His work employs carefully conceived structural processes, combining cutting edge digital technologies with custom craftsmanship, all grounded in empirical knowledge and experimentation. Natural geometries and systems – plant spores, seashells, honeycombs – inspire his sculptures; and through his unique process of packing and stacking conic and cylindrical steel forms, simple rules give rise to extraordinary complexity.
Godfrey serves as the Peter L. and Maria T. Kellner Endowed Chair in Arts, Creativity, and Innovation at Colgate University. A graduate of Yale University (BA in Art) and Edinburgh College of Art, Edinburgh, Scotland (MFA/sculpture), Godfrey was also a member of the inaugural group of CORE Fellows at the Museum of Fine Arts, Houston.  Godfrey has received numerous grants and fellowships, including the National Endowment for the Arts Artist's Fellowship, the New York Foundation for the Arts Artists Fellowship, the Japan Foundation Artist's Fellowship, and the Louis Comfort Tiffany Foundation Artist Fellowship.
SEE EXAMPLES OF GODFREY'S ART INSTALLATIONS IN OTHER CITIES
He also served as a Senior Advisor for the Terra Foundation of American Art's program in Giverny, France and as President of the College Art Association.  Godfrey's work can be found in several private and public collections including the Museum of Fine Arts, Houston, the Brooklyn Museum, and Portland International Airport (PDX).
For reasonable disability accommodation, contact [email protected] or call 703.746.5423, Virginia Relay 711.
If you prefer communication in another language, free interpretation and translation services are available to you, please email [email protected] or call 703.746.3960.