Agenda:Alexandria
Agenda: Alexandria to Discuss the Past, Present, and Future of Elections in Alexandria
A look at past, present, and future elections in ALX.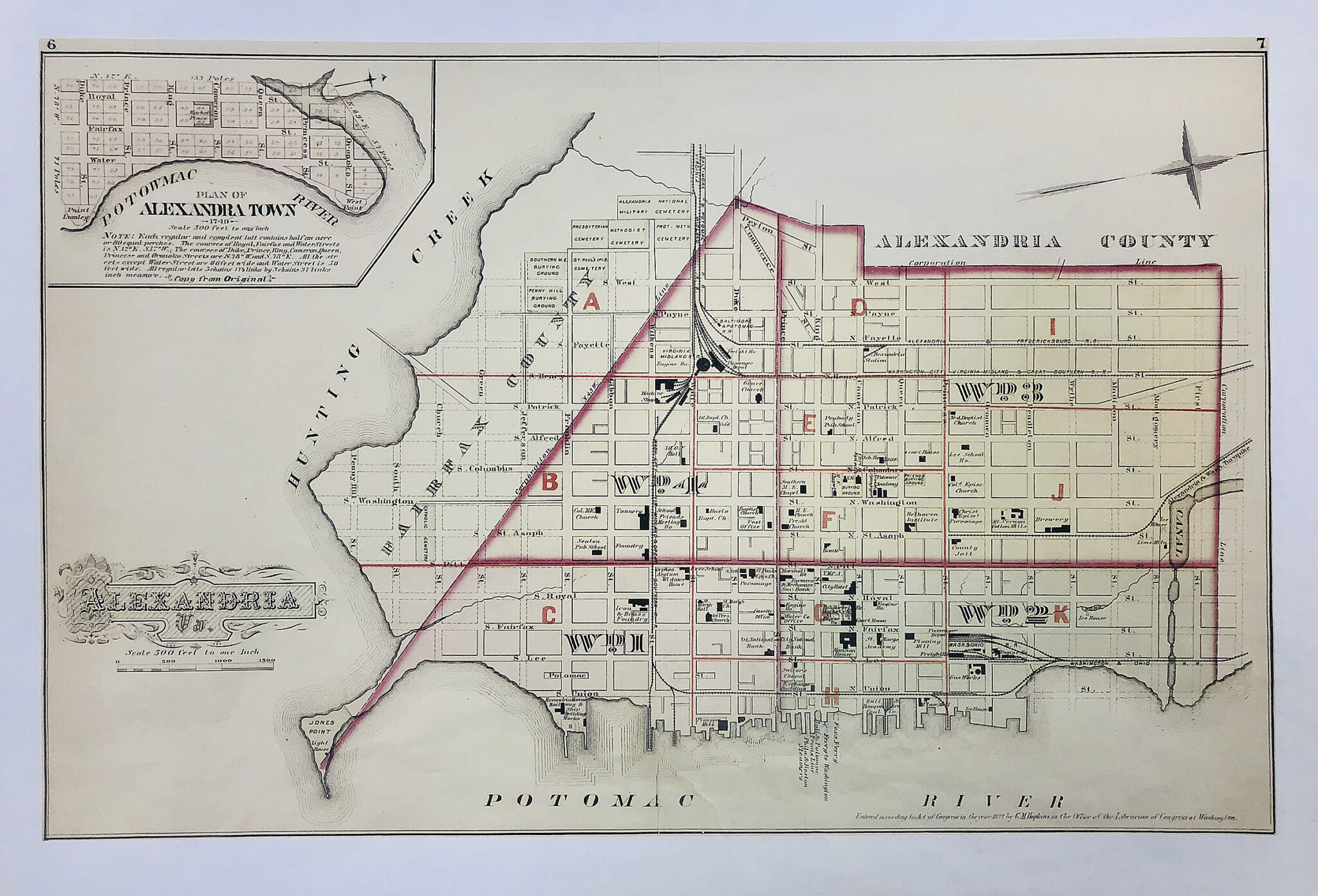 By Michael Lee Pope
Alexandria, VA – Alexandria voters were once offered liquor in exchange for votes, a practice known as "swilling the planters with bumbo." For many years, votes were cast in public by people announcing their vote to election judges. Members of the City Council were elected in May rather than November until two Democrats lost reelection and the lame-duck council moved elections to a time when they would have a better chance of winning.
The history of elections in Alexandria is a kind of swing state, moving from one version of democracy to another. Starting in the 1700s, Alexandria held separate elections for local offices. City records from the 1750s show that municipal elections were held in February. By the early 1800s, they were moved to the second Tuesday in March. After the Civil War, they were scheduled for the second Tuesday in June. From 1973 to 2009, local campaigns were held in May. In 2009, a lame-duck City Council ditched the May elections after Democrats lost two seats.
"The effect of this would certainly be to lock down the Democratic majority," said Chris Marston, chairman of the Alexandria City Republican Committee, at the time. "It would make it difficult for any candidate that wasn't in lockstep with the top of the ticket."
Today, the future is unclear as city leaders consider staggered terms and ranked-choice voting. On November 27, Agenda Alexandria will have a panel discussion about elections in Alexandria. Topics will include everything from the history of the ward system and the May elections to ranked-choice voting and staggered terms. The event is free and open to the public on Monday, November 27, at the Lyceum, 201 South Washington Street, at 7 pm. Panelists include:
Michael Maibach, 2020 elector for Virginia's 8th District Republican Committee
Darrlynn Franklin, president of the Alexandria NAACP branch
Scott Vierick, historian at History Associates Incorporated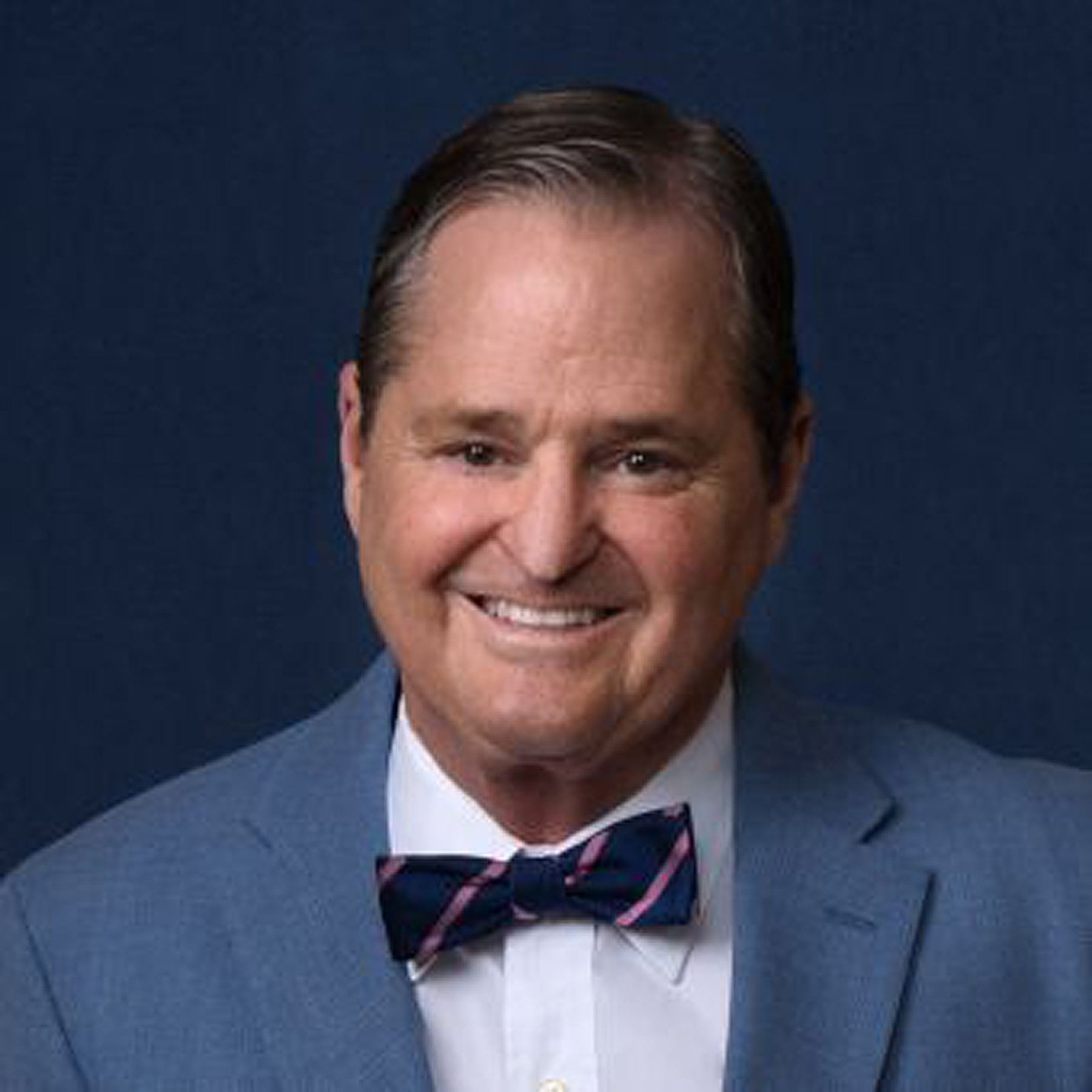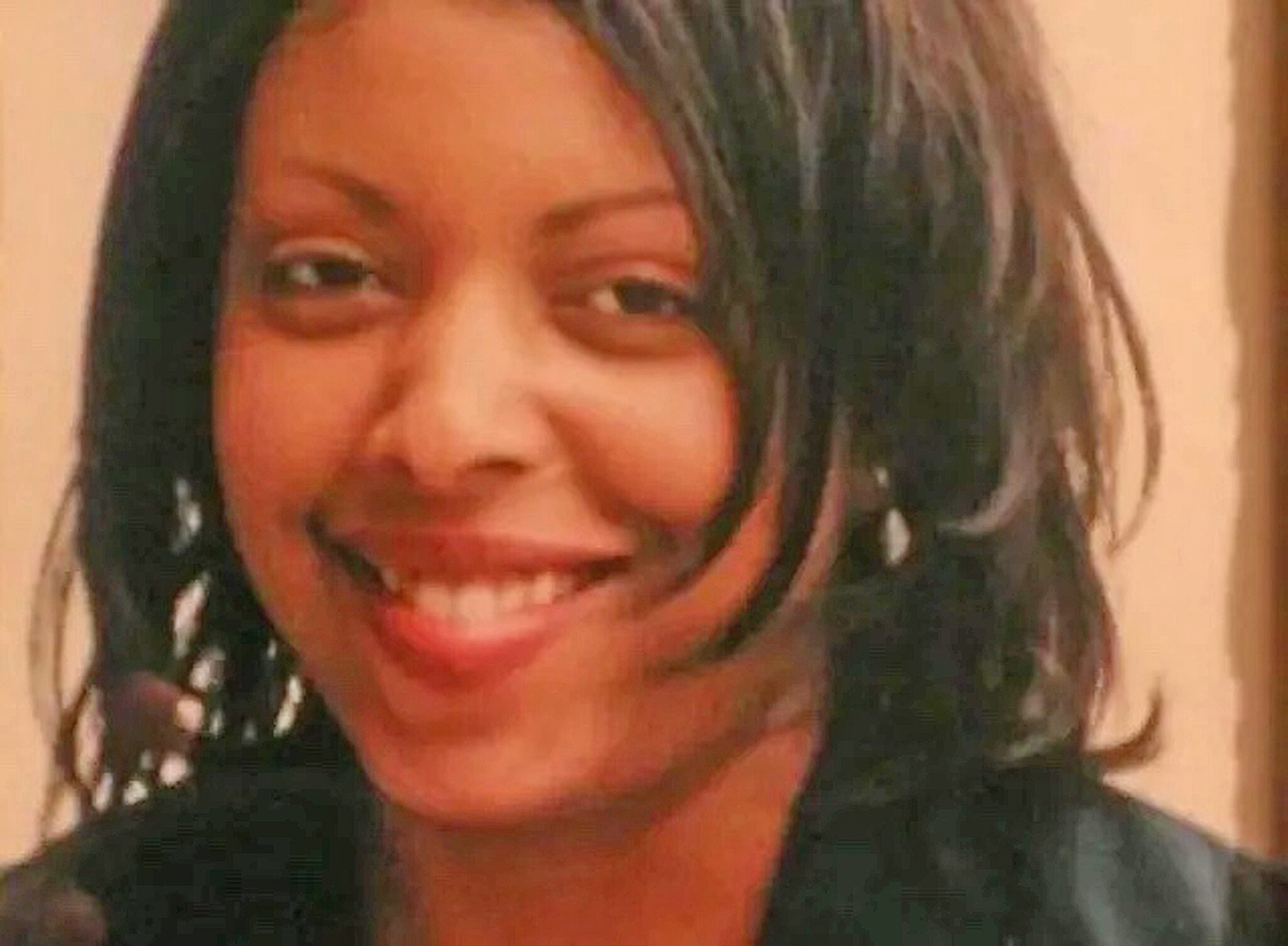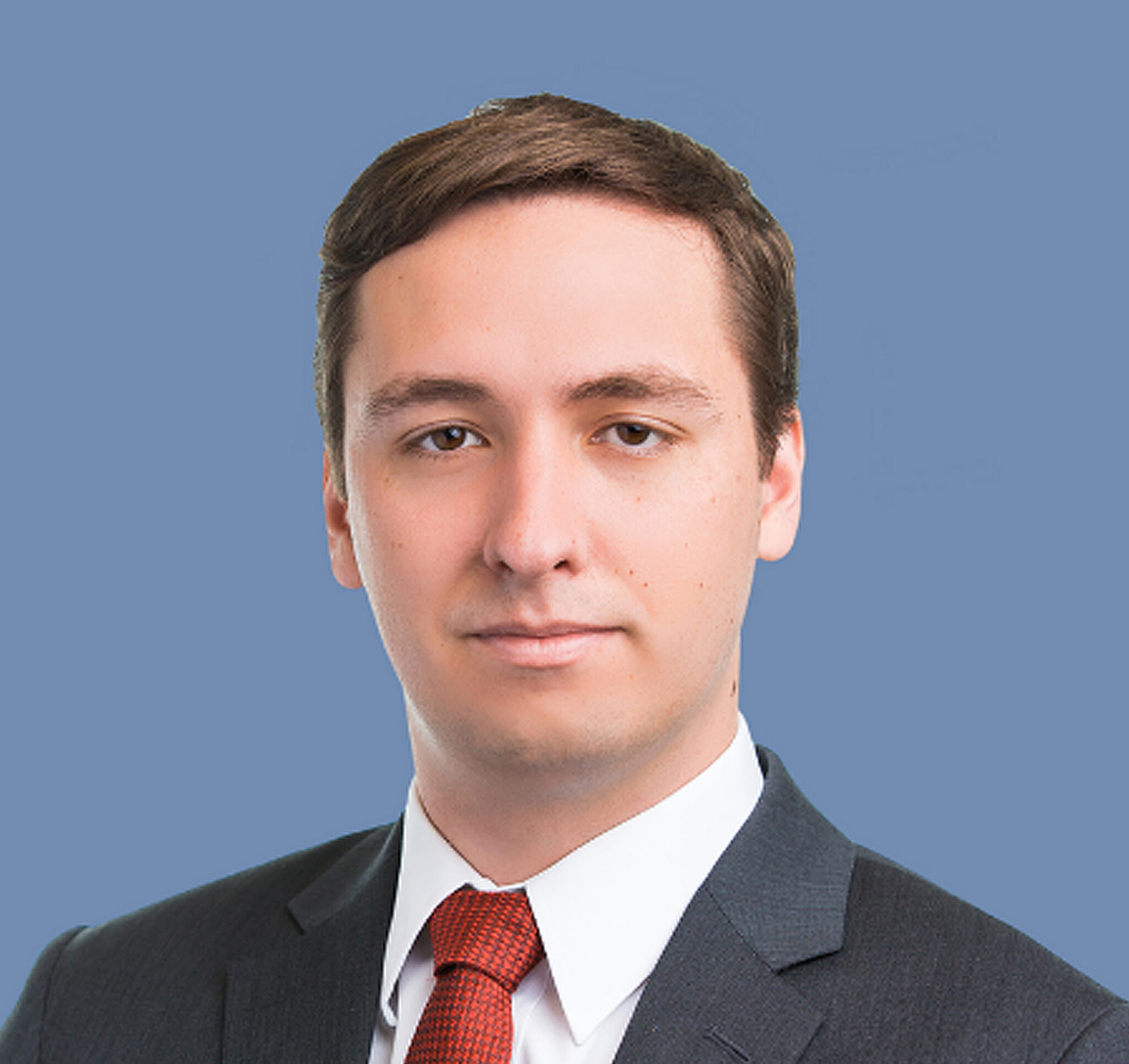 "Elections are not static. They can change," said Rod Kuckro, Agenda Alexandria chairman. "And we're at a moment where we are having a national conversation about what it means to have a valid election."
A review of poll books tucked away at the Barrett Branch Library shows that Alexandria voters have played a role in selecting a wide variety of officials. The poll books record how each voter cast their ballot for mayor, the Common Council, and the Board of Aldermen.
But Alexandria voters once chose everything from the superintendent of police and the superintendent of gas to the clerk of the market and measurer of wood and bark. In the 1920s, Gov. Harry Byrd led an effort to create a "short ballot," limiting the kinds of positions that voters could select.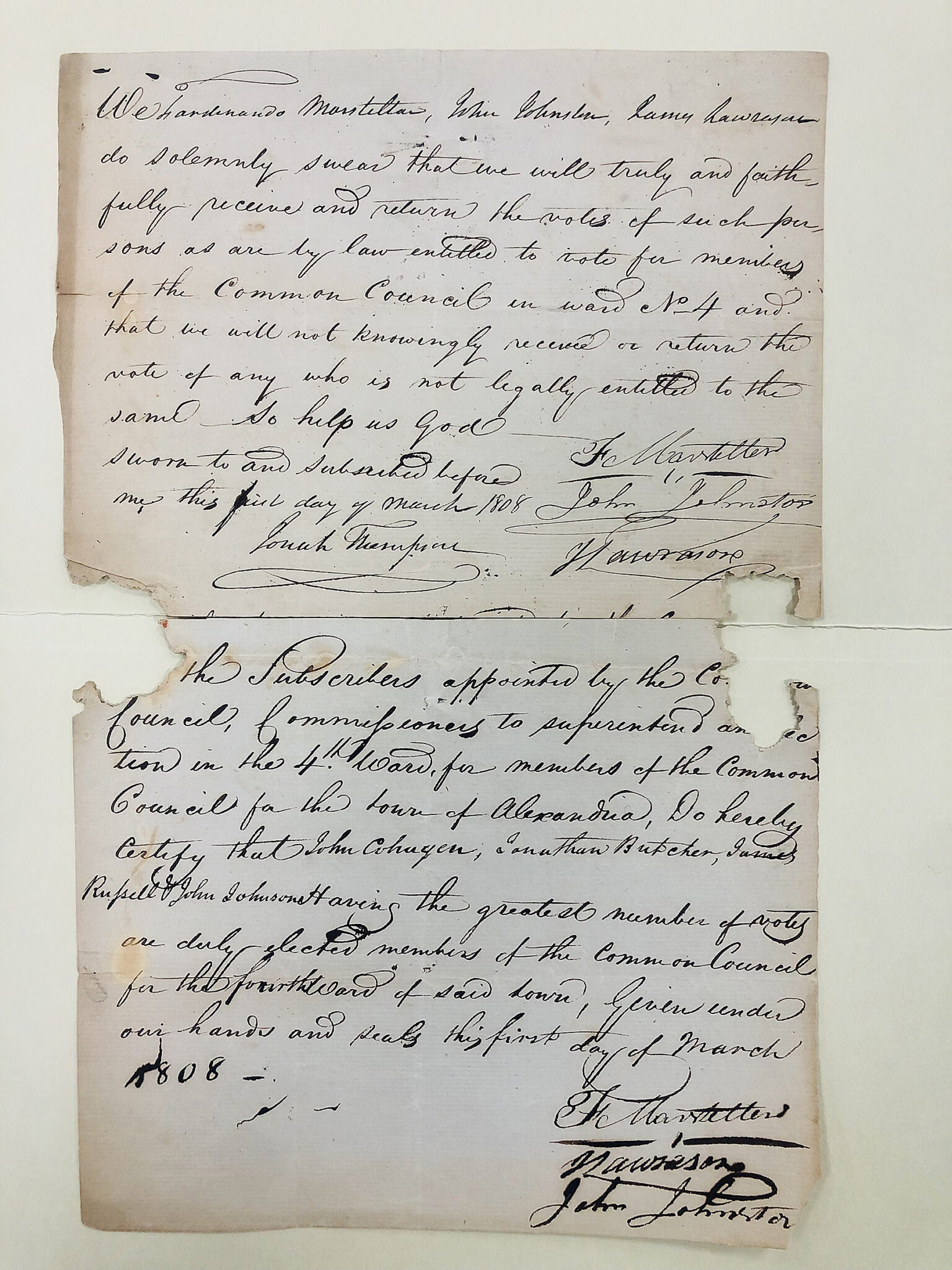 "If Virginia is to operate with the efficiency approaching a great business corporation, we must concentrate responsibility," Byrd said during his inaugural speech in 1926. "Practical experience has taught me that success is only possible when responsibility is combined with authority."
For most of its history, Alexandria had a ward system in which members of the Board of Alderman and Common Council represented specific blocks. That was abolished in 1921 when the city adopted a city manager form of government and professionalized operations. But after the city annexed Del Ray from Arlington, people in the newly added part of the city demanded representation. So Alexandria embarked on a failed experiment with a new ward system that fell apart after half a million dollars was misappropriated for unauthorized projects.
"The at-large plan is the only means of realizing the citywide planning so vitally needed," said Albert Smoot, a leader of the 1948 effort to ditch the ward system.
In 2020, Gov. Ralph Northam signed legislation to abolish May elections, and the last springtime elections for local offices occurred in 2021 in Vienna, Berryville, New Market, and Abingdon.
"Stand-alone municipal elections usually draw only a small group of voters who often tend to be wealthier, white, and older," said state Sen. Lionell Spruill (D-5), who introduced the bill.
If Alexandria wanted to move local elections back to the spring today, the General Assembly would have to pass new legislation and the governor would have to sign it. Then a separate bill would be required allowing Alexandria to move its elections.
Join Agenda Alexandria at the Lyceum on November 27 for what promises to be a dynamic discussion of our city's electoral past, present, and future.
For more information about the event, including registration details, please visit AgendaAlexandria.org.
Agenda: Alexandria is a registered 501(c)(3) nonpartisan organization that encourages informed debate and discussion on various local issues without taking a position. We host eight programs per year on topics of interest to the residents of the City of Alexandria. For over 25 years, Agenda:Alexandria "has looked at the issues without taking sides."
ICYMI: Alexandria City Council Recognizes Red Ribbon Week and Student Poster Winners for National Drug Awareness Campaign