Business
Computer Core and Ting Internet Partner to Bridge the Digital Divide in Alexandria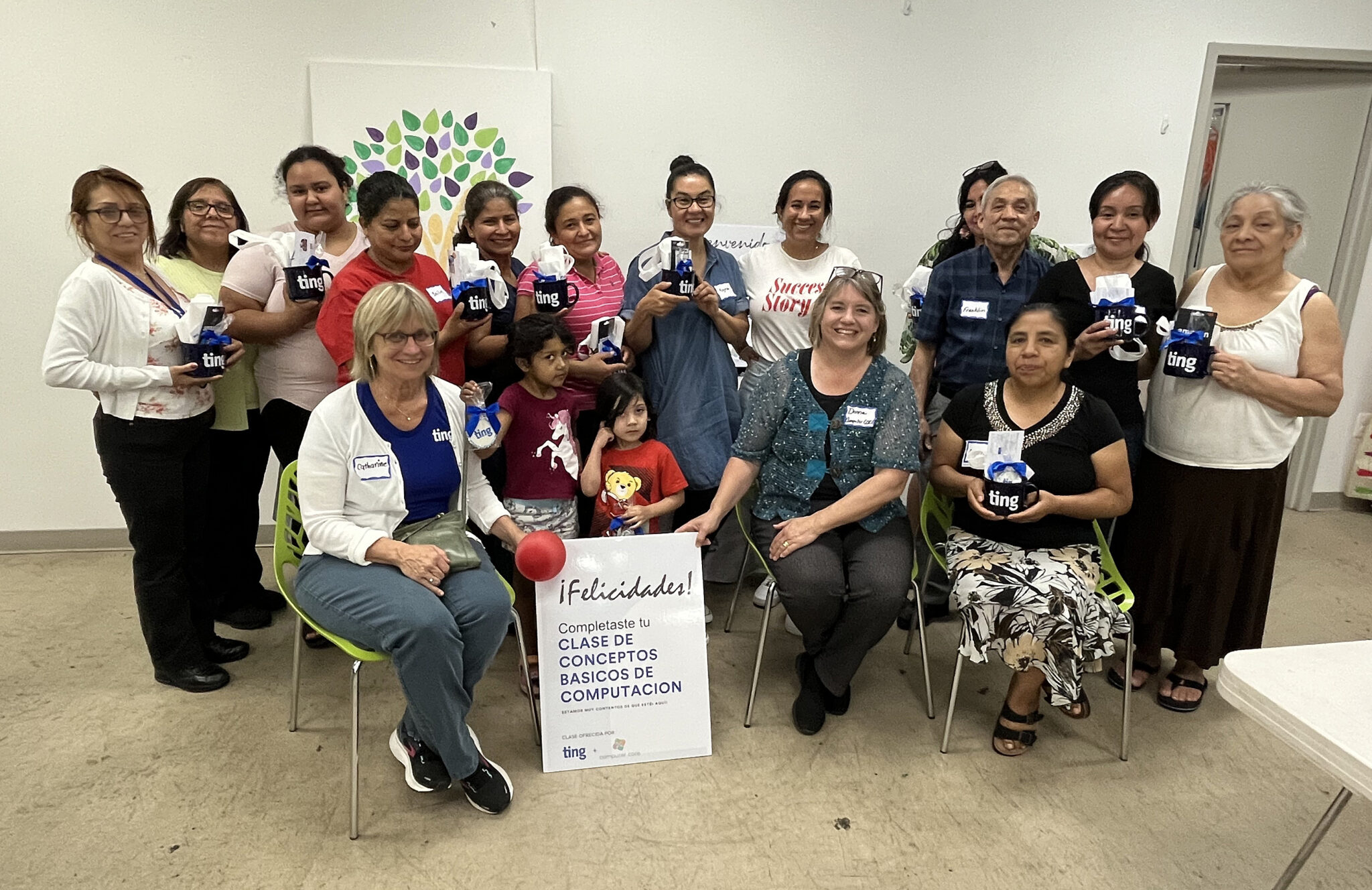 By Catharine Rice
Alexandria, VA – Alexandria residents are taking digital equity to heart—a concept to ensure that everyone, regardless of background or circumstances, has fair and equitable access to digital resources and the ability to use them effectively. Digital inclusion is how a community achieves digital equity, and while access to the internet is a significant aspect of digital equity and inclusion, these concepts encompass much more.
Computer Core, an Alexandria nonprofit, walks this talk. Through a partnership with Ting Internet, Computer Core developed and hosted an eight-week Spanish-language-only computer basics training course to foster digital equity in and educate Alexandria residents.
More than providing access to the internet, digital equity involves ensuring that people know how to use devices that access the internet. To be effective, Computer Core took the language barrier off the table. The organization provided students with free laptops and opened their minds to how these devices could provide access to job opportunities, healthcare, and even childcare.
The program's kick-off and final classes were held at Casa Chirilagua and focused on using components like a keyboard and mouse, interacting with software, and navigating the web effectively. It showed students how much more can be done on a computer than on a cell phone.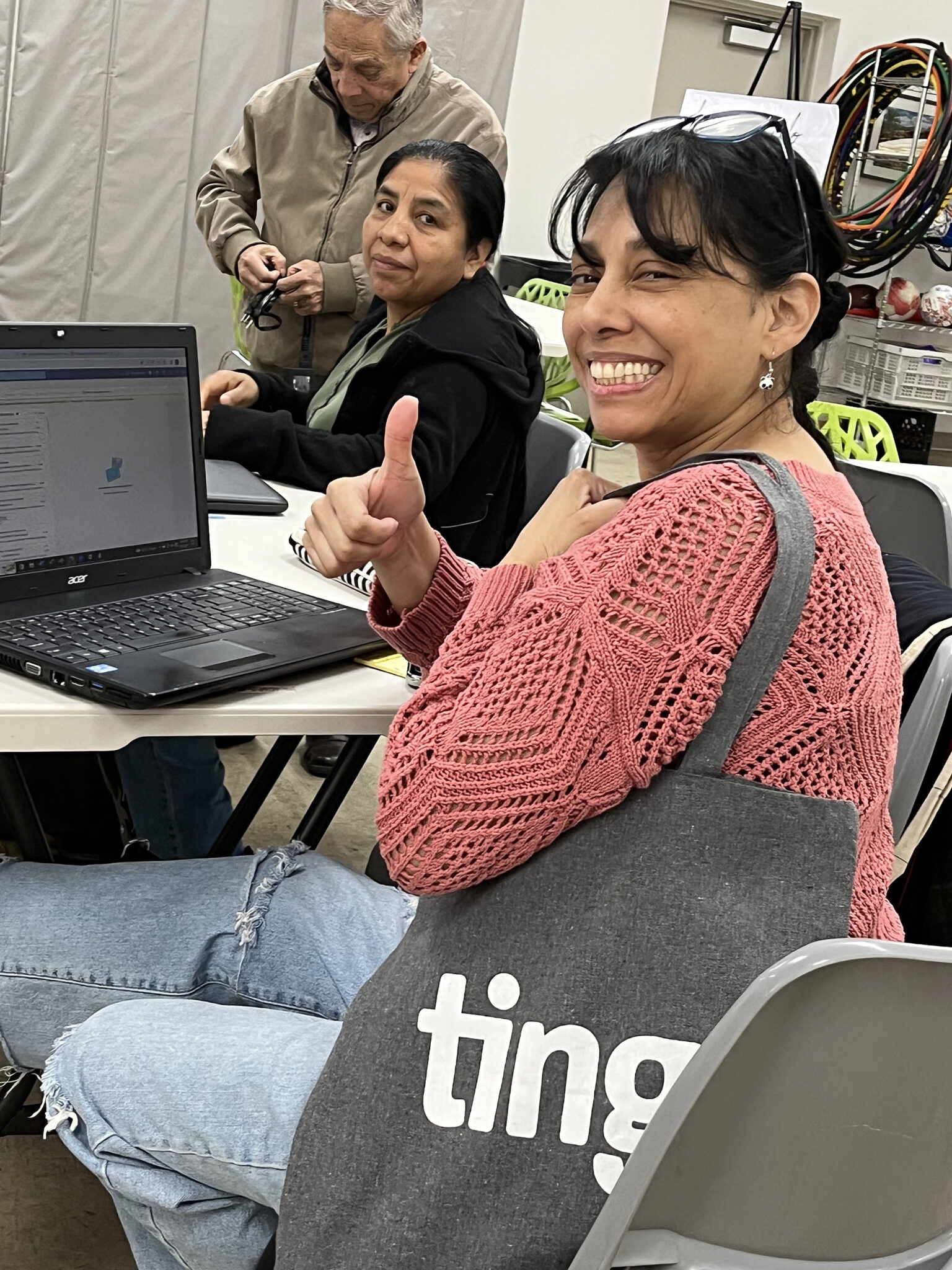 That lesson was emphasized by the majority of the class being taught interactively online. At the end of the course, one grateful student approached a coordinator, saying, "Thanks to this program, I am no longer afraid to touch a computer."
Computer Core also removed the barrier of affordability by offering its courses for free and, following the success of this pilot, adding this Spanish-language computer basics course to its ongoing curriculum. Computer Core believes this is a way to meet an often overlooked but distinct community need for digital training.
In addition to collaborating with Computer Core, Ting set an industry standard by offering its fiber-based, symmetrical gigabit service to any Alexandria resident who qualifies for the federal government's Affordable Connectivity Program (ACP). There are numerous ways for residents to qualify for this program: Your household is on SNAP or WIC, has a student getting free school lunches, is receiving Pell Grants, and includes any person receiving Veterans Pension and Survivor Benefits. Alexandrians can learn more about whether they qualify at internet.ting.com/alexandriaacp.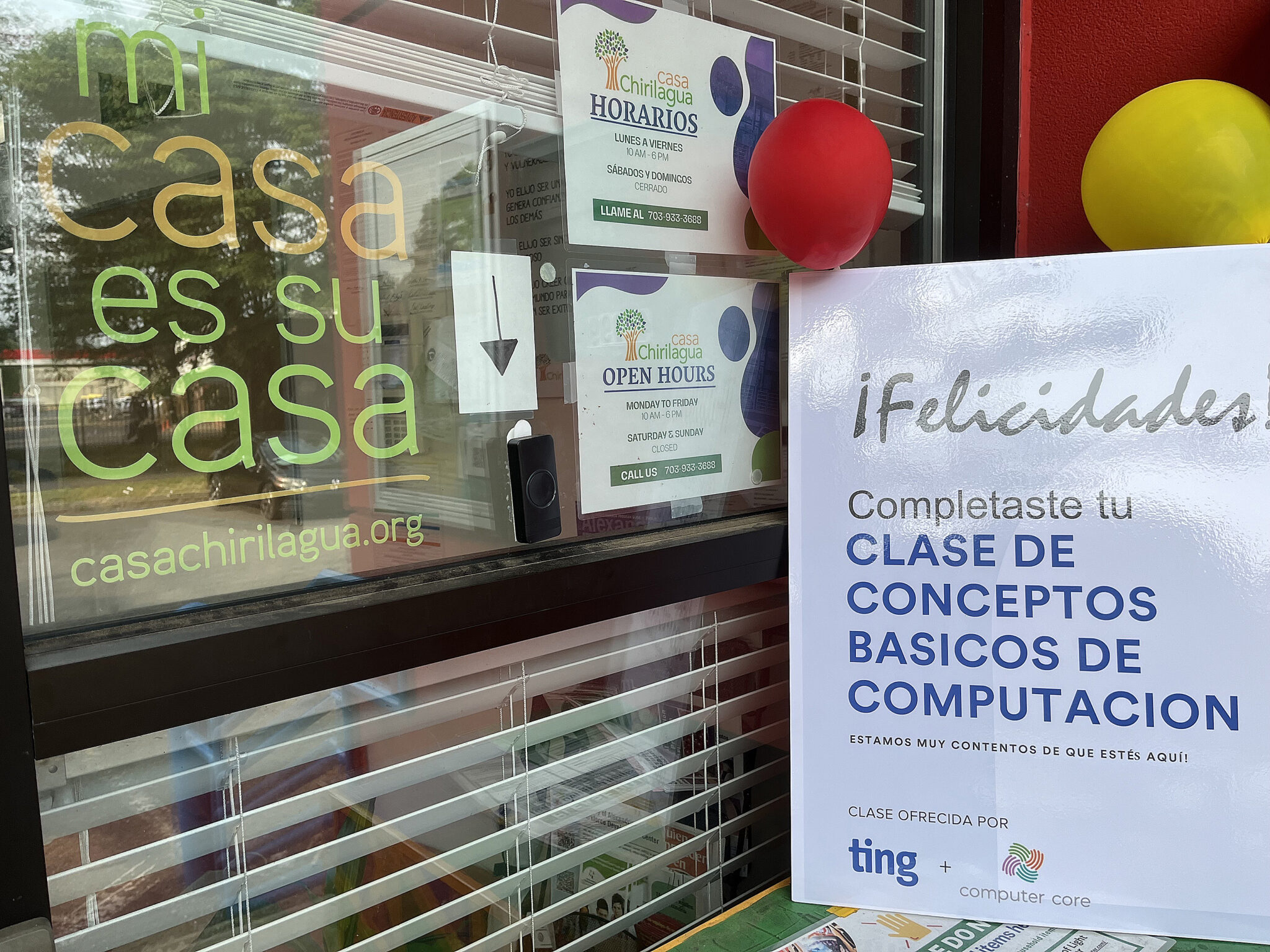 By ensuring access to the most modern internet is available to everyone, despite income, Ting is meeting its commitment to the city to help remove the digital divide, a critical step toward a more inclusive and equitable society, ensuring that no one is left behind in the increasingly digital world. Ting prioritizes digital equity work in all of the company's towns and is a program of which our team is most proud.
For more information about Computer Core's free courses, call its help desk at (703) 931-7346 or visit computercore.org/alexandria. To check if you qualify for Ting's ACP offer, visit internet.ting.com/alexandriaACP or call 1-844-846-4994.
ICYMI: Cashless Businesses Have Fans and Critics, Even in Alexandria, Virginia