Mount Vernon Matters
INOVA Clinic for Uninsured and Under-Insured Patients Opens in Mt. Vernon
New Clinic and HIV Program Aid Un- and Under-Insured Patients in Mt. Vernon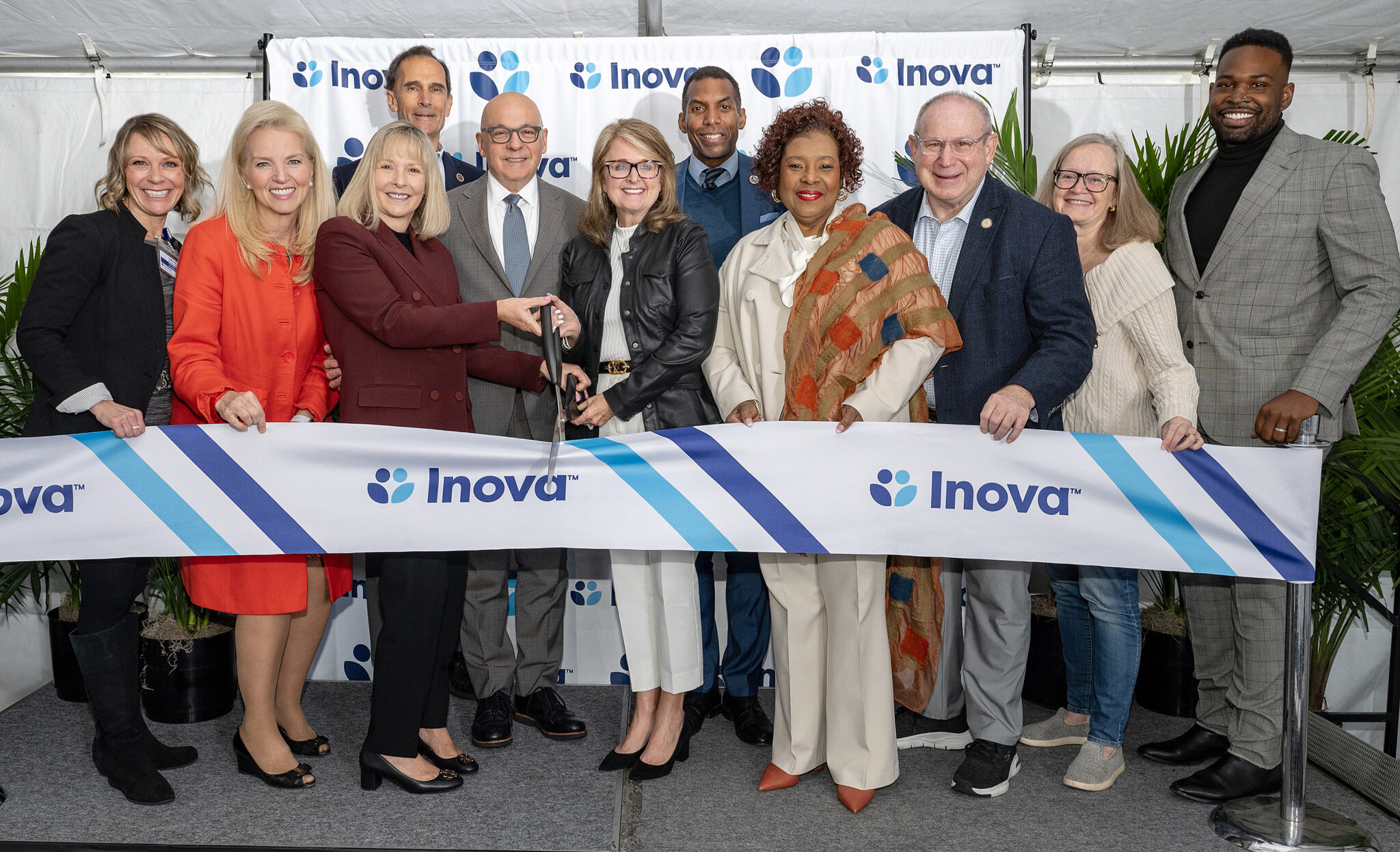 Alexandria, VA – A "medical home for patients of all ages regardless of immigration status, who qualify for Medicaid, FAMIS, Inova's Financial Assistance Program, or are uninsured." That is how Inova Director of Community Health Programs Deron Campbell described the new Inova Cares Clinic (ICCF), which opened on October 18 at 8101 Hinson Farm Road in Mount Vernon. The Inova Juniper Program (IJP), which has provided care for people living with HIV in Northern Virginia for over 30 years, moved to the same location on the same day.
Inova executives were joined by local officials, members of the public, and representatives from the James M. Cox Foundation, the charitable arm of Cox Enterprises, the parent company of Cox Communications, at the grand opening. The foundation provided a $250,000 grant for the clinic.
Over the last ten years, ICCF has grown to seven locations providing healthcare for uninsured or under-insured families in our area. Many are co-located with other safety net programs such as this one with IJP. Funding for the latter came from additional donors.
"Our Mount Vernon Community Health Needs Assessment identified healthcare access as a top Mount Vernon community health issue," commented Karen Berube, Chief of Community Health and Health Equity, SVP, Inova. "We understand families face challenges meeting social and healthcare needs. With this grand opening, we are partnering with our neighbors to create a medical home in the community to address healthcare needs and foster long-term wellbeing."
"Inova is committed to diversity, equity, inclusion, and belonging in healthcare to provide better outcomes," said J. Stephen Jones, MD, Inova President and CEO. "Ensuring healthcare is accessible to everyone anywhere within Northern Virginia can significantly impact the health of the communities we serve."
ICCF/IJP Mt. Vernon provides comprehensive primary care services, including sick and well visits, physicals, nurse case management, education and counseling for disease prevention, psychosocial support, and care coordination. 

"Cox has been a longtime partner of Inova Health System and the Inova Health Foundation, and we're thrilled and appreciative of the James M. Cox Foundation's generous investment in this new Inova Cares Clinic," said Coleen Langner, EVP and COO of Cox Communications.
"Together with Inova, we're supporting people in overcoming health and wellbeing challenges."
ICYMI: Alexandria Health Department Offers Support Program for Residents With Asthma and COPD