At Z Movies
A Ballad of Songbirds and Snakes
Taylor Swift's "The Eras Tour" - A Phenomenal Musical Journey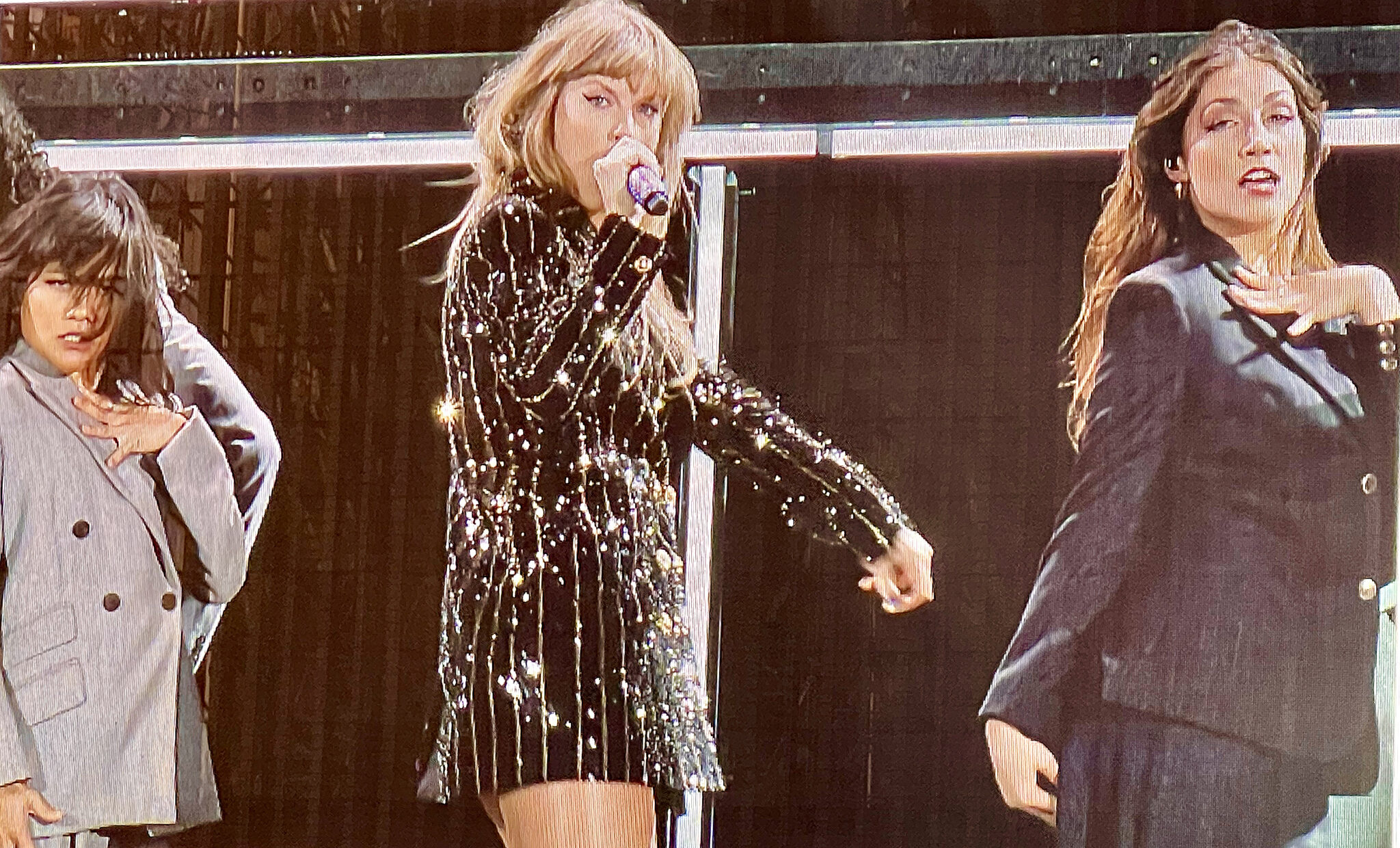 Alexandria, VA – In a world where musical journeys are transformed into captivating cinematic experiences, Taylor Swift's "The Eras Tour" stands as a brilliant and unforgettable testament to the power of an artist's evolution. From the first note to the final encore, this film transports audiences into a realm of raw emotion, spectacular cinematic production, and, of course, the unparalleled talent of Taylor Swift herself.
The Eras Tour not only showcases Taylor Swift's ability to craft hit songs that span generations, but it also demonstrates her prowess as a storyteller. Swift's lyrics have always been her voice, and in this film, she masterfully connects the threads of her musical career from her country roots to her pop anthems and beyond. The emotional depth of her songwriting becomes palpable as she takes us on a journey through her discography. It's transcendent.
The film's production quality is nothing short of mesmerizing. The concert sequences are a visual feast, replete with dazzling light displays, intricate set designs, and enchanting slight-of-the-hand costume changes. Swift's ability to command the stage is evident in every frame, and her charisma is nothing short of electrifying. Whether she's performing her introspective ballads or infectious pop hits, Swift's energy is transformative.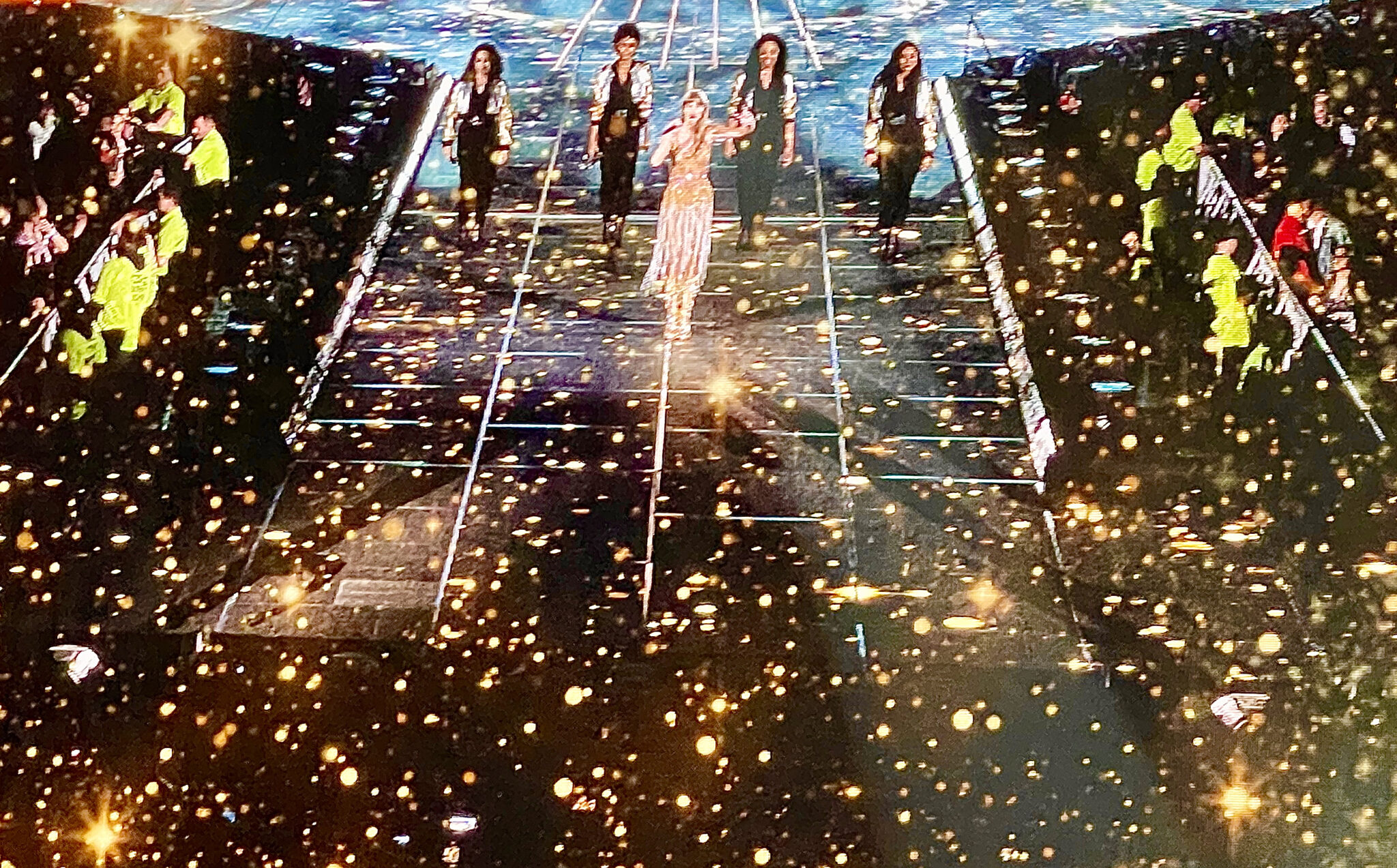 One of the standout aspects of The Eras Tour is its ability to encapsulate the evolution of Taylor Swift as an artist. The film offers a candid glimpse into her growth, both as a musician and as a person. Her ability to reflect on her journey and share personal anecdotes with the audience creates an intimate bond, making the film more than just a concert but a heartfelt conversation with her fans.
One of the most remarkable aspects of The Eras Tour is its dedication to inclusivity and diversity, primarily through her group of dancers. Her philanthropic penchant and devout intolerance of intolerance unite right and left, older and young, the haves and the have-nots under one roof, or not-so-starry sky as one night in Foxboro, MA. when Swift performed in a deluge.  The show doesn't just go on. "It's like we're gathered here in a romantic sense of camaraderie." If you're a fan you aren't merely a Swifty. You're friends and family.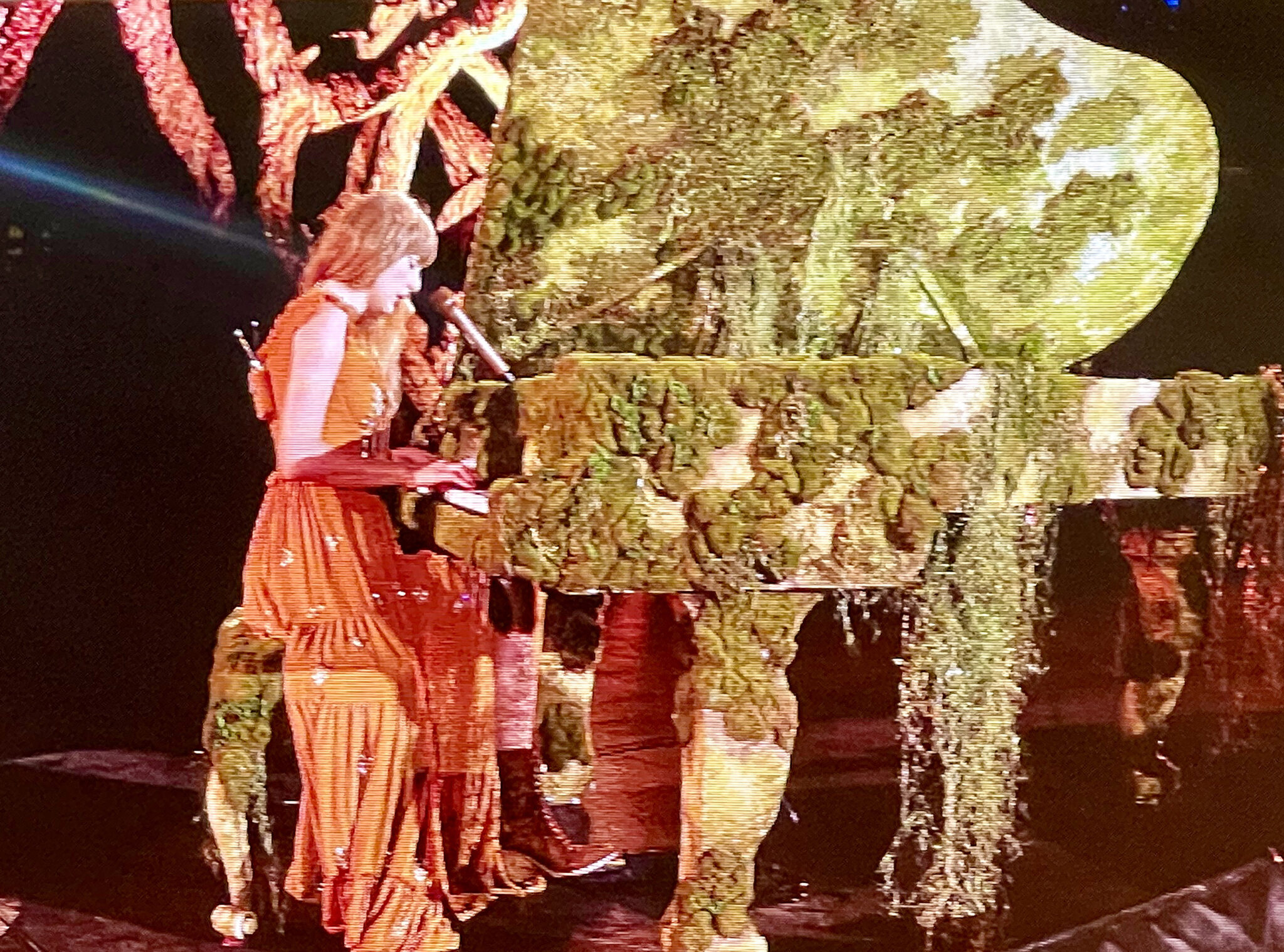 In a world at war, where a candlelight vigil for the hostages in Gaza occupied the plaza in front of the theater screening Eras, attending a filming of a Taylor Swift concert felt frivolous. I wasn't a Swifty. My musical tastes rarely veer toward Pop. And I was braced for a teeny-bopper 21st century audience version of the Beatles at Shea Stadium in 1965 – on screen and off. There were screaming fans all right. But for the pink light sabers and smattering of Swifty friendship bracelets, the theater held an audience collegial and engaged by the production. No melees or brouhahas or even tone-deaf sing-alongs during the film.
Eras had earned $160 million in the first week of its release.and remained the number one film at the time of this writing. Eight box-office records have been broken. Bypassing the studios Swift produced the concert film herself, approaching AMC about exclusive distribution rights in pitching a filming of the final US concerts of the Eras tour at the SoFi Stadium in Los Angeles. Theaters keep half the proceeds while Swift and AMC split the remainder of the ticket sales. Ticket pricing at $19.89, a nod to both her 1989 birth year and the title of her fifth album, was a steal compared to the three to four figures commanded by the concert venues and countless resale outlets. Best seats in the house for the concert of the year.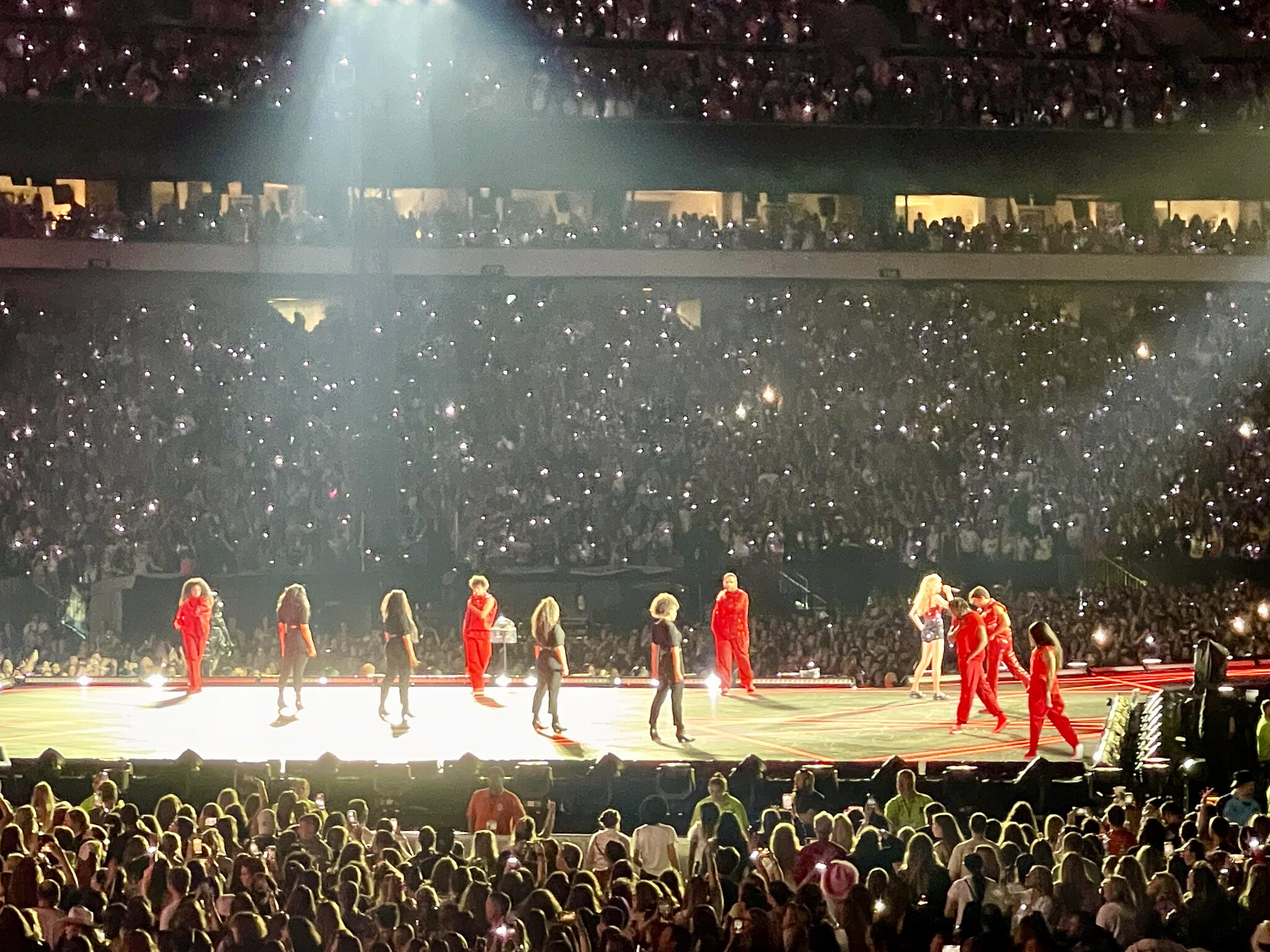 I didn't start out screening Eras as a Taylor Swift fan but count me in now. The film is an epic achievement cinematically, for which it should be in serious awards contention, as well as commercially. Originally calendared for a limited October release, Eras has been extended into January, 2024. Taylor Swift's Eras is not only emblematic of the cultural imperative of music but also the power of one woman. See it soon and often. It's what I call a show!
ICYMI: Synetic's The Tell-Tale Heart is Absolutely, Positively, Freakin' Brilliant!