Press Release
Call for Entries: Burke & Herbert Launches Annual Lights, Camera, Save! Video Contest
Deadline Dec. 1. More than $9K in prizes available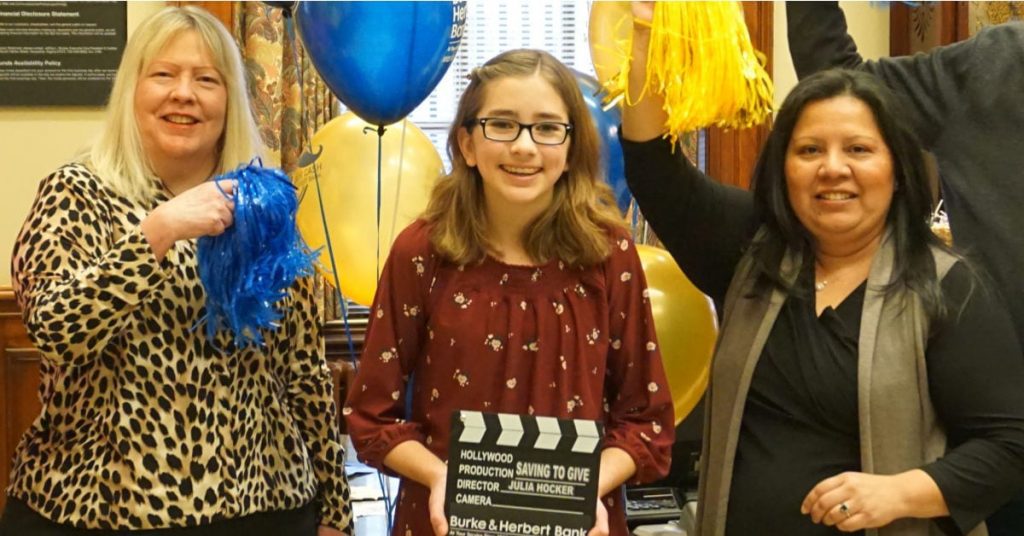 ALEXANDRIA, VA-Burke & Herbert Bank is accepting submissions for its Lights, Camera, Save! video contest. The contest, organized by the American Bankers Association Foundation, is a national competition that encourages teens to use video to communicate the value of good money management and encourage their peers to follow a sound financial path.
To participate, students (ages 13-18) must create a video, 30-seconds or less, on using money wisely and submit a link to the video along with a completed entry form to the bank by Dec. 1, 2023. The contest is open to filmmakers of all experience levels.
Burke & Herbert Bank will host the first round of judging and select three regional winners. These winners will receive $350, $100, and $50 gift cards. Each of their teachers will receive a $50 gift card. The first-place regional winner will advance to the national level and compete for one of three cash prizes, including $5,000 for first place, $2,500 for second place and $1,000 for the third place. National contestants will face off head-to-head in the first round of national judging on ABA's Instagram page which will determine which videos advance to the second round of national judging.
Videos will be judged on their quality, message, content and the criteria set forth by the contest's official rules.
To obtain an entry form and a copy of the official rules, visit burkeandherbertbank.com/contest. To learn more about Lights, Camera, Save! visit lightscamerasave.com.
Burke & Herbert Financial Services Corp. is the bank holding company for Burke & Herbert Bank & Trust Company. Burke & Herbert Bank & Trust Company is the oldest continuously operating bank under its original name headquartered in the greater Washington DC Metro area. The Bank offers a full range of business and personal financial solutions designed to meet customers' banking, borrowing, and investment needs and has over 20 branches throughout the Northern Virginia region and commercial loan offices in Fredericksburg, Loudoun County, Richmond, and in Bethesda, Maryland. Learn more at burkeandherbertbank.com. [SEE ALSO: Burke & Herbert Bank Launches Annual Share the Warmth Coat Drive]