Community News
Giving Back
35th Anniversary Blue Tie Gala Honors SCAN of Northern Virginia's Volunteers
Community advocates and leaders praised the advocacy work of SCAN volunteers and staff and the organization's essential work on behalf of children.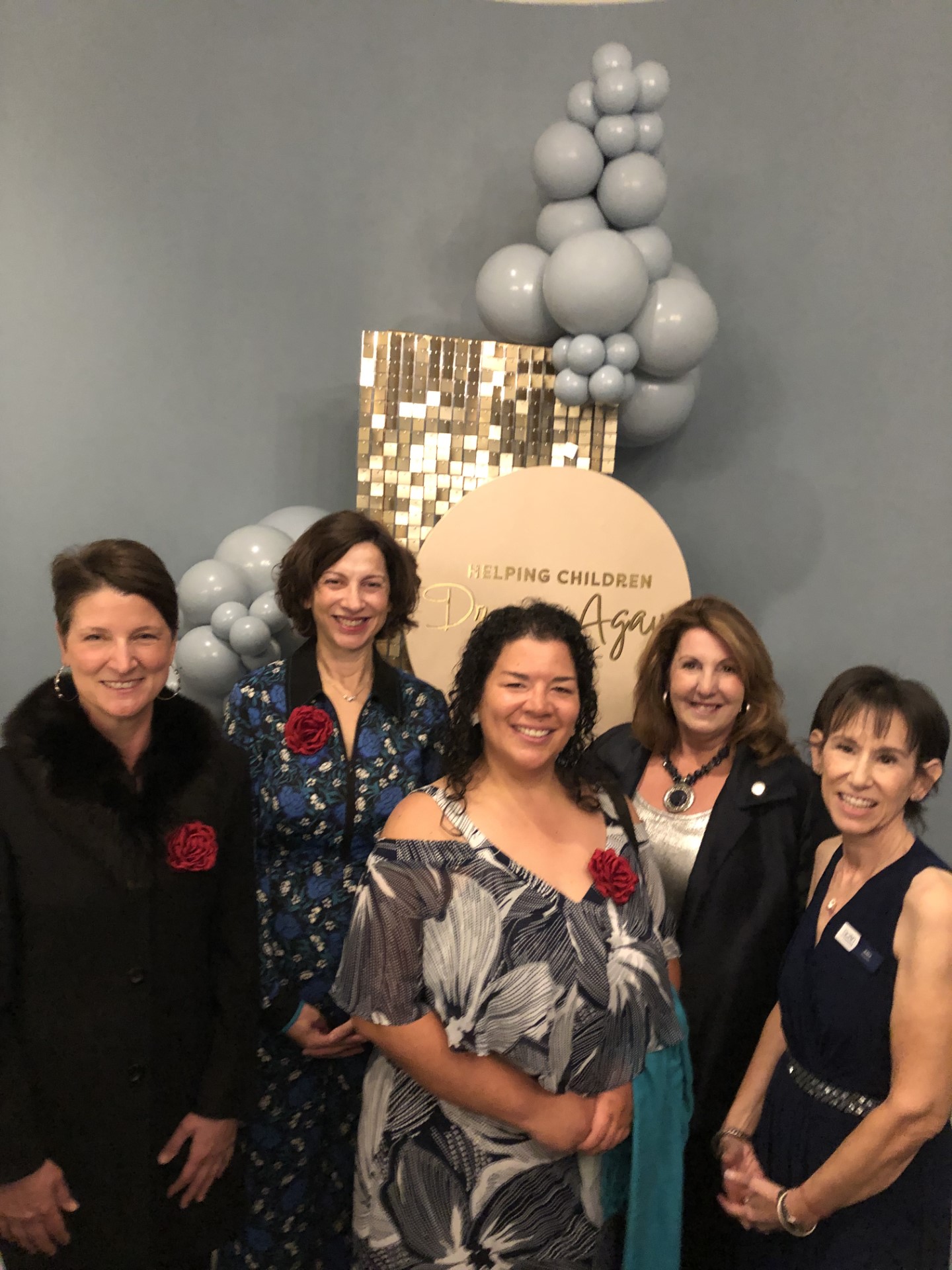 ALEXANDRIA, VA – With a bubbly 35th Anniversary toast and a sold-out program crowd of volunteers and supporters, Stop Child Abuse Now (SCAN) of Northern Virginia celebrated the important service of its community supporters and volunteers and its most successful year to date at SCAN's 35th Annual "Blue Tie" Toast to Hope Gala on Nov. 11 at the captivating Belle Haven Country Club in Alexandria.
Among the notable honorees were those receiving SCAN's first-ever President's Volunteer Service Award recognizing outstanding Court-Appointed Special Advocates (CASAs) for a lifetime of service, along with Gold and Silver Service Awards and the 35th Annual Cleary Award honorees. This year's Cleary Award recipients are Tim and Jennifer Gale for their service as "transformational philanthropists, Board members, and bold community advocates involved and invested in organizations and initiatives dedicated to uplifting and protecting families and children."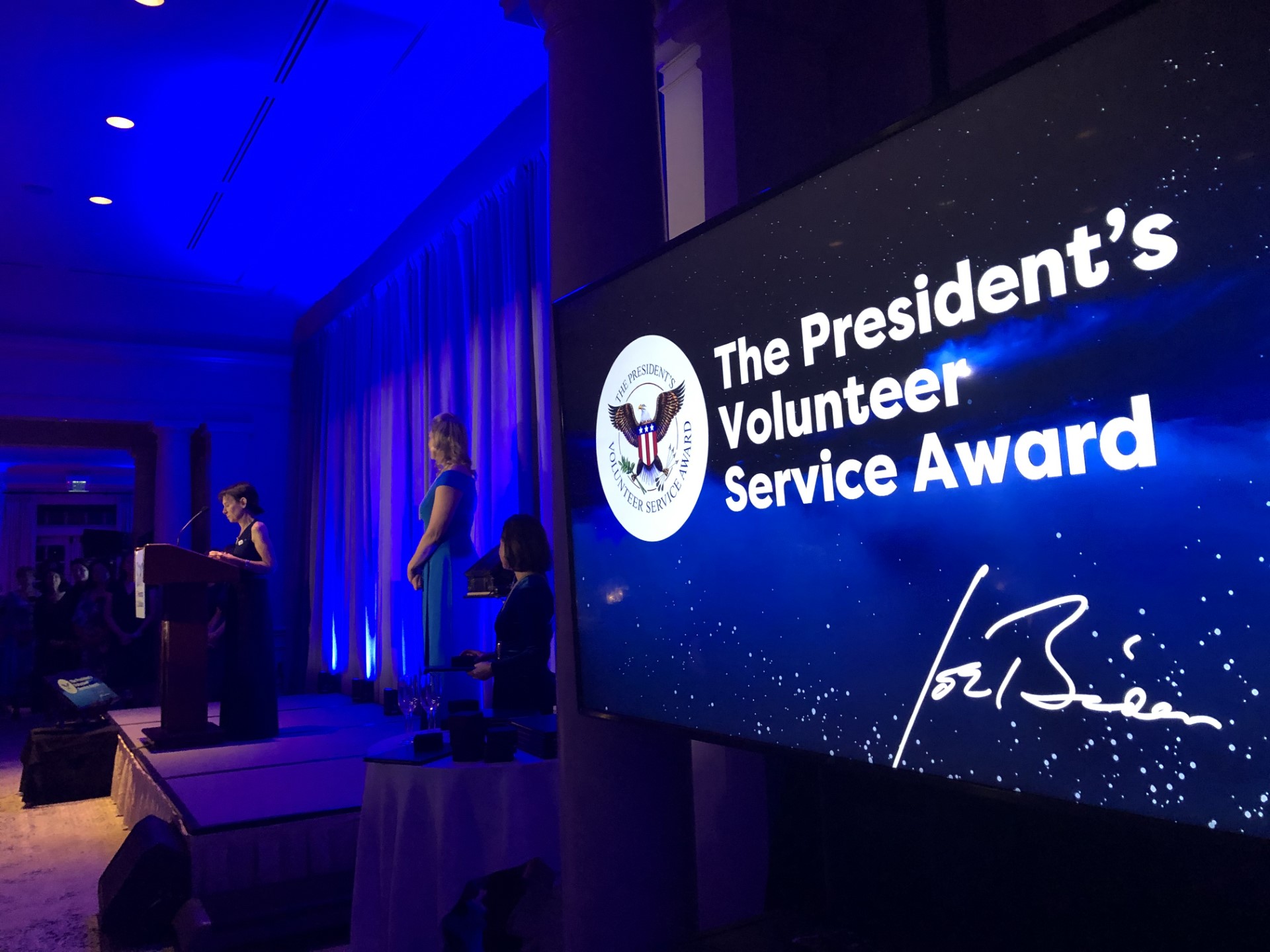 Many proud smiles of achievement—for reaching both personal and community goals–buoyed the "Toast to Hope" Gala's atmosphere as fireworks from across the Potomac River complemented the evening's celebration during an opening Luminary Reception in the country club's blue Potomac Room. Award honorees mingled with SCAN's Board President of the last two–and notably most successful—years Christine Tipton, Alexandria's Vice Mayor Amy Jackson, and SCAN Director Amy Wilker.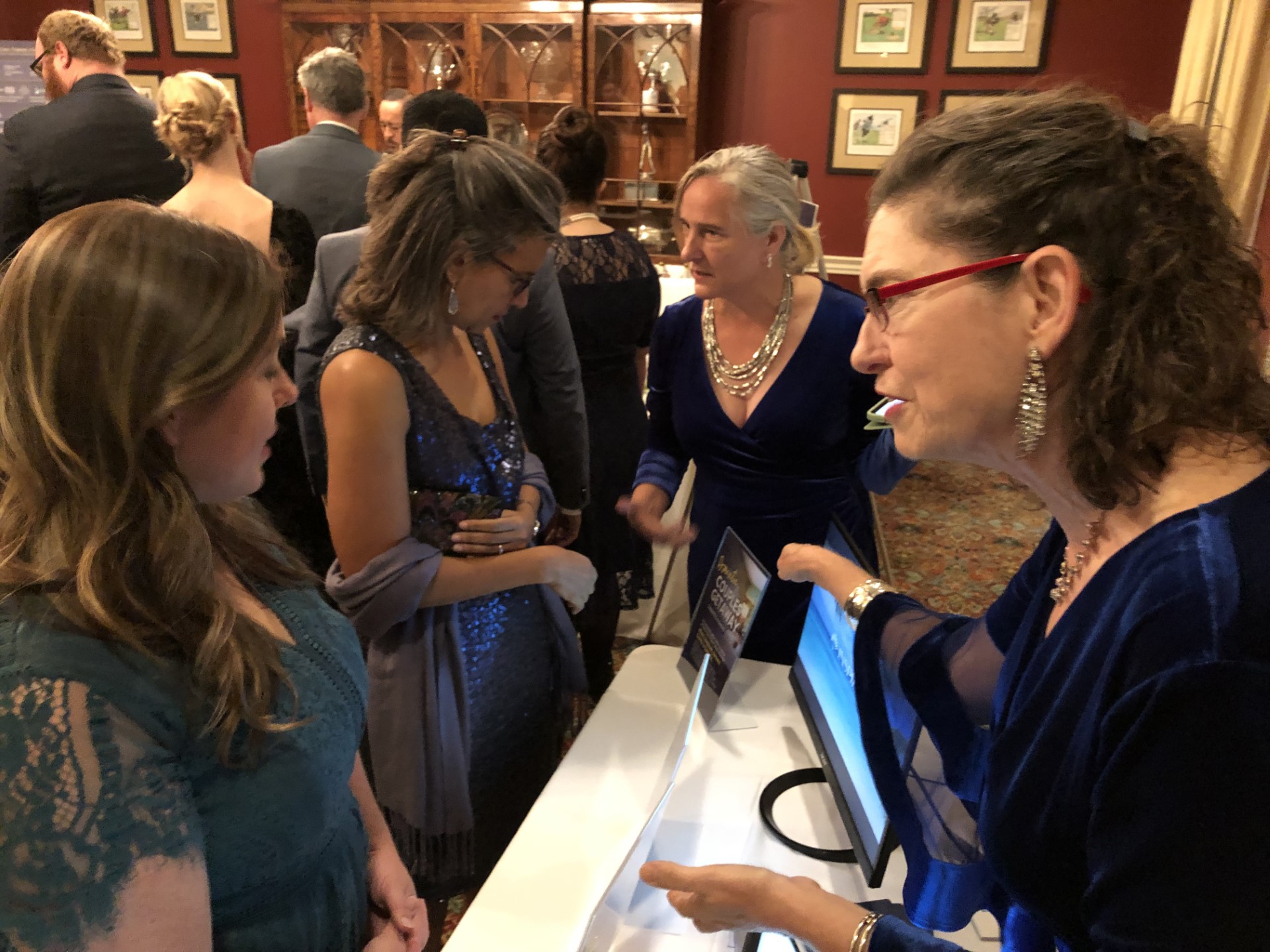 Board President Tipton, beaming in a bright blue gown, said she began her service as a volunteer in 2008, and then became a CASA (Court Appointed Special Advocate for Children) volunteer in 2015, later joining the board in 2017, which eventually culminated in her leadership as board president over the past two years and the celebration of SCAN's 35th Anniversary event.
"The event has grown more and more each in size and professionalism," Tipton said, noting the expansion of the SCAN mission and its staff. "I have seen the organization from a few different lenses. It's a testament to how wonderful an organization it is—and I'm so glad I'm here to support it."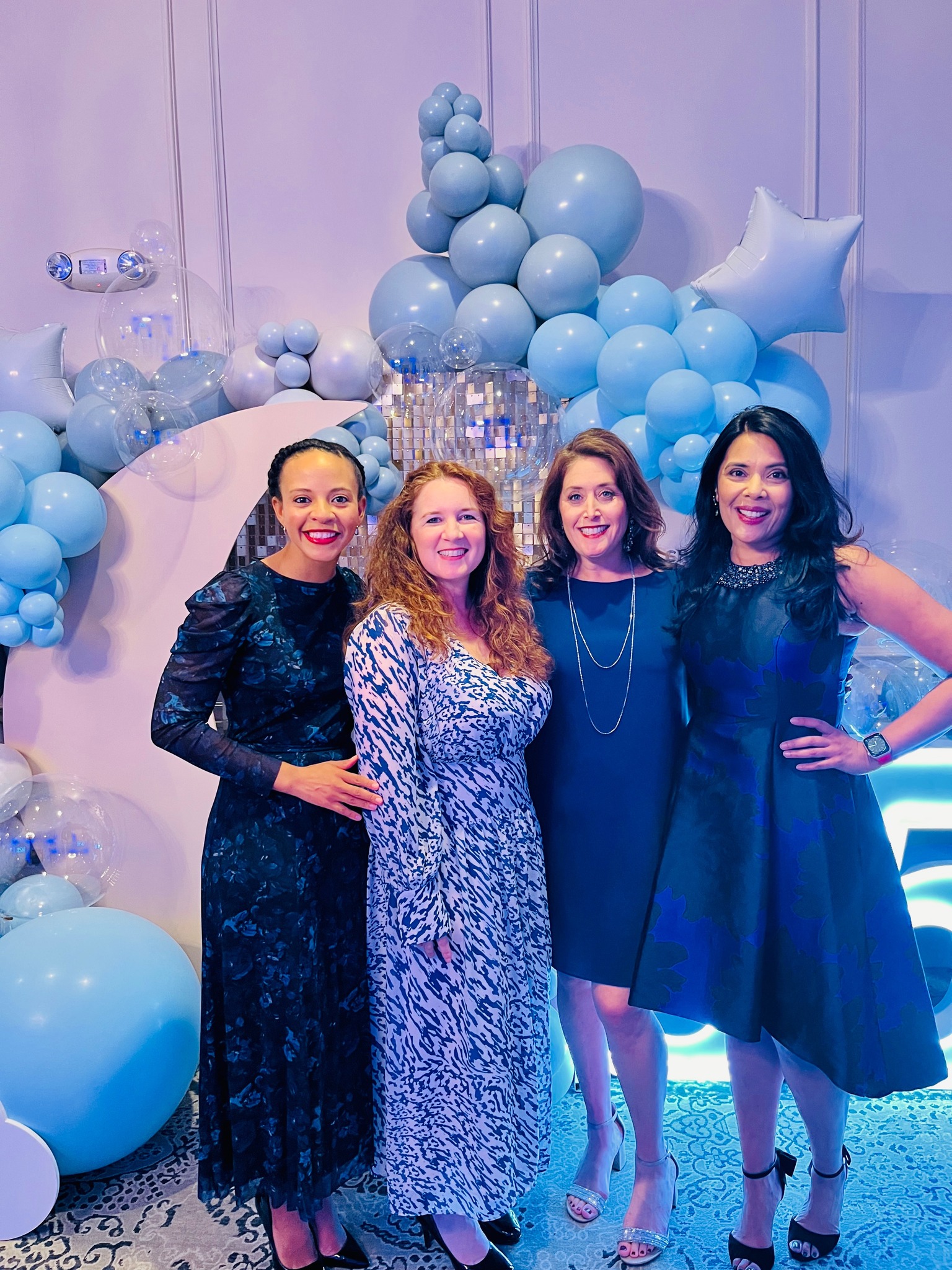 The annual Gold and Silver Service Award recipients—Yvonne Metcalfe and Eileen Wallace, respectively—joined first-time Presidential Award Lifetime Honoree Paloma Santiago-Adorna at the reception and dinner expected to raise over $200,000. A group of SCAN volunteers were honored during the dinner program and received gold presidential seal pins and small engraved crystal discs while they were introduced individually on stage to the robust ovation for each volunteer's remarkable length of service and advocacy hours accumulated.
"It's amazing to be recognized for something I love to do—but yet one hopes we would not have to do this work," said Santiago-Adorna, noting the significance and seriousness of SCAN's mission. "SCAN is amazingly knowledgeable and creative." Santiago-Adorna, a resident of D.C., said she joined the Northern Virginia organization because she saw "the call for bi-lingual volunteers needed in Virginia."  She said she averages between 10 hours a month on the low end and up to 60 hours a month on the high end.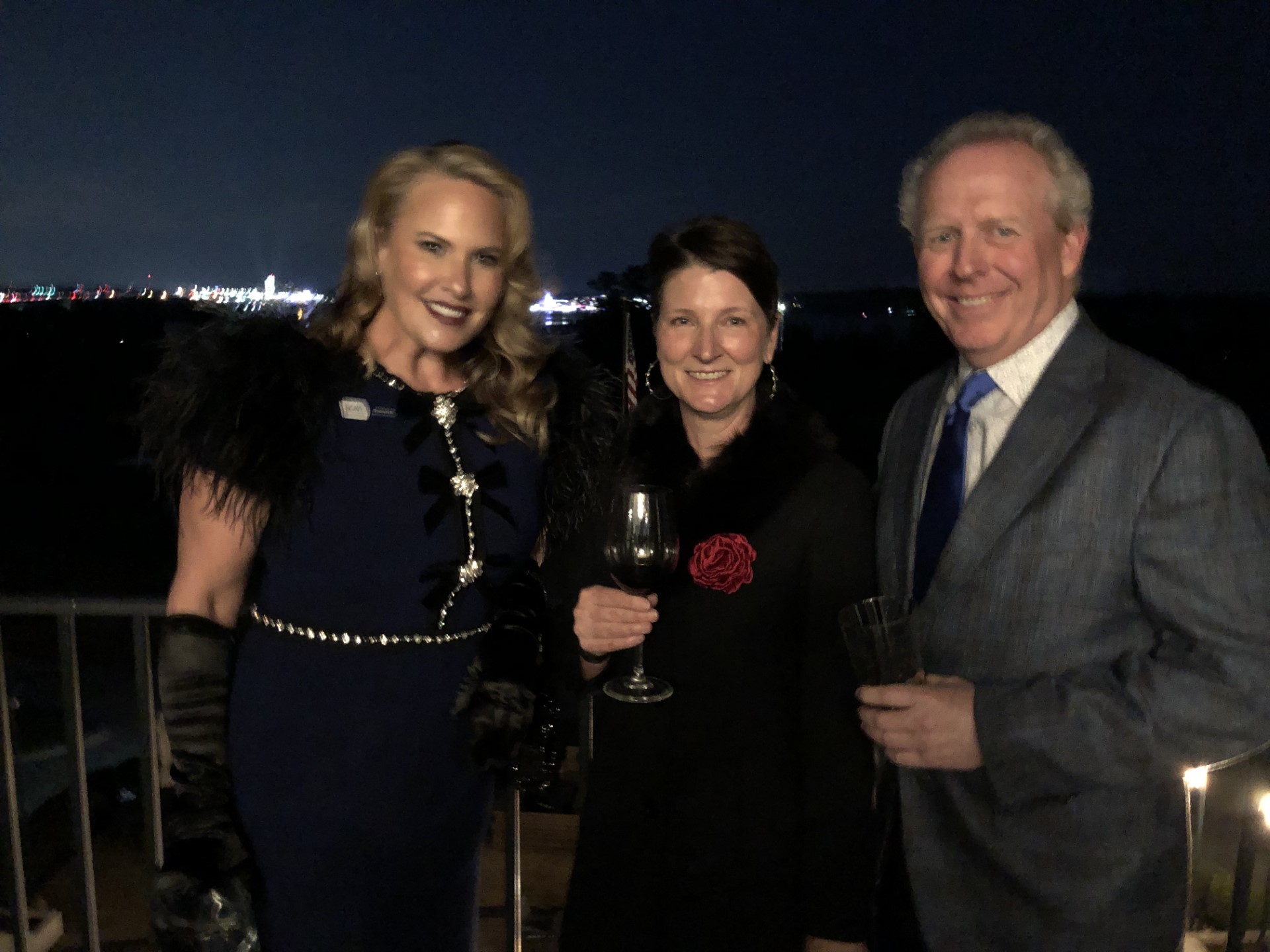 Dr. Rina Bansal, President of Inova's Alexandria Hospital, along with dozens of community advocates and leaders praised the advocacy work of SCAN volunteers and staff and the organization's essential work on behalf of children.
SCAN Director Wilker said that SCAN's 89 active volunteers serve both the Alexandria and Arlington jurisdictions, as judges appoint SCAN advocates to cases. In addition, she said SCAN also plays a key role in child rights advocacy issues in state legislation.
Stop Child Abuse Now (SCAN) of Northern Virginia is the only region-wide organization focused solely on preventing child abuse and neglect across Northern Virginia. Donations are needed to continue the organization's service to Northern Virginia's residents. Visit scanva.org/donate.