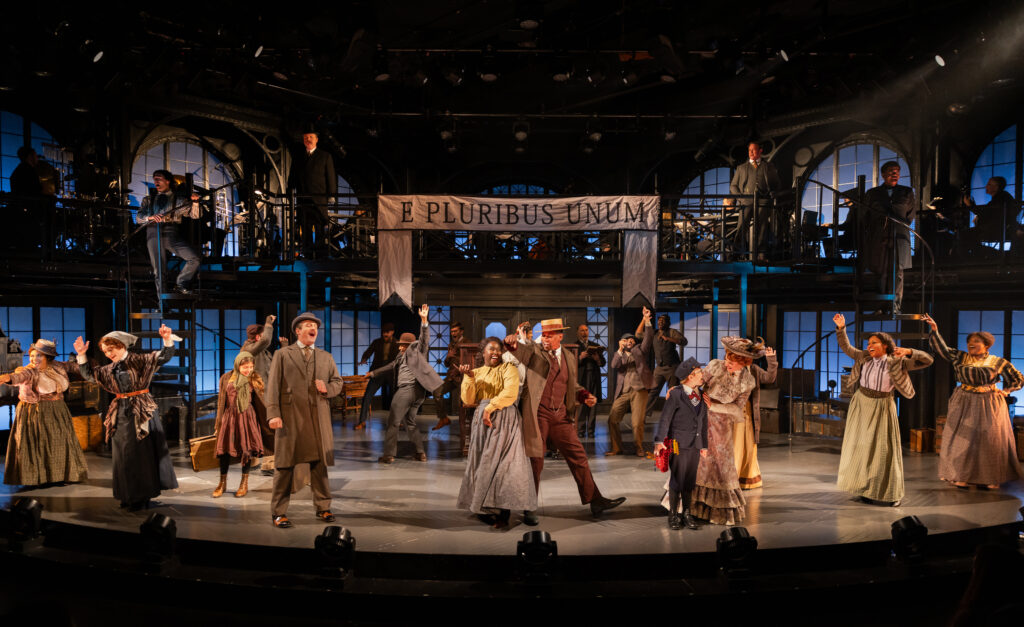 Thirty-three performers make up this extraordinary ensemble in Signature Theatre's heart-stirring musical set at the turn of the 20th Century. It brings together a most unlikely confluence of characters whose lives intersect in extraordinary ways as their paths help to change the course of history in this new age. Adapted from writer E. L. Doctorow's 1975 novel, Ragtime won four Tony Awards and proved not only its longevity but its indelible attraction to all audiences.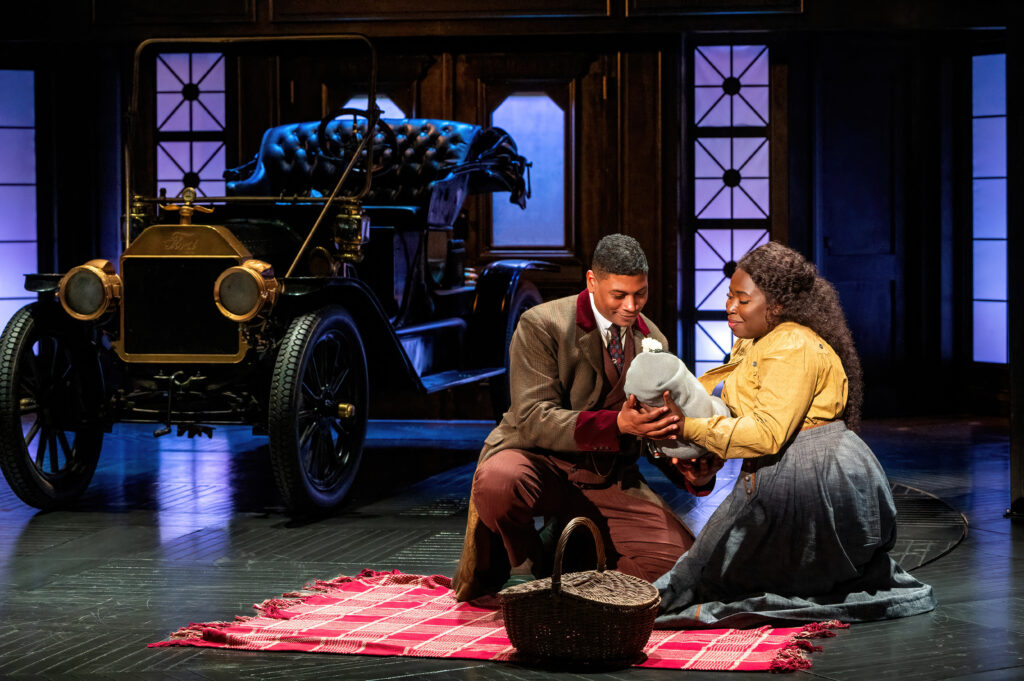 The story focuses on the intersecting lives of three distinct elements of American society from that glittering period – Black Americans, on the rise as a strong middle class in Northern cities; upper-class White Americans who enjoyed a luxe life of money and privilege; and newly-arrived Jewish immigrants living in dire conditions on the Lower East Side of New York while struggling against all odds to assimilate.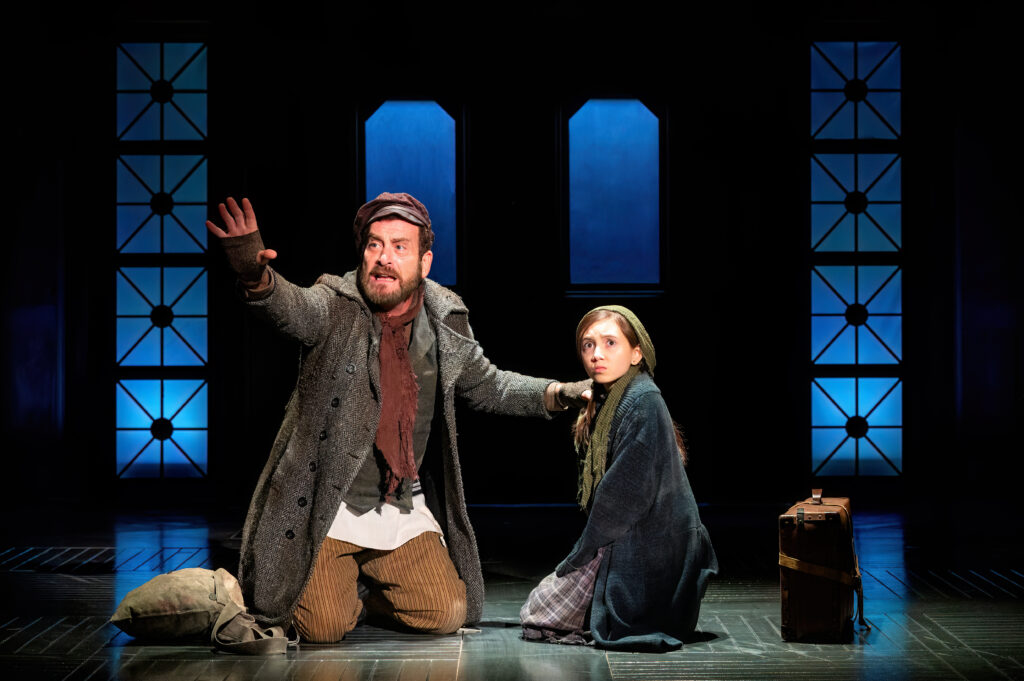 The desire to assimilate, to succeed, and to find acceptance defines all societies. As Jean-Paul Sartre put it when writing on the human condition, "Every existing thing is born without reason, prolongs itself out of weakness, and dies by chance." This is a story of those people who stepped outside of their comfort zone to show humanity to those who have less. It is also a story of love, empathy, acceptance, success, and sacrifice.
They were capitalist foe and union organizer Emma Goldman (Dani Stoller), a reformer from the days when child labor was the norm and harsh working conditions prevailed; Harry Houdini (Edward L. Simon), the Jewish immigrant who became the world's most famous magician; and Evelyn Nesbitt (Maria Rizzo), the great beauty who carved out her vaudeville career on a velvet swing while paramour to a millionaire. Iconic Americans Booker T. Washington (Tobias A. Young), the great African American orator and presidential advisor, the financier J. P. Morgan (Todd Scofield), and even Henry Ford (Douglas Ullman Jr.) are featured in this story too. In Doctorow's sweeping American saga, ordinary people become extraordinary as their lives intersect and they are tested for their capacity to love.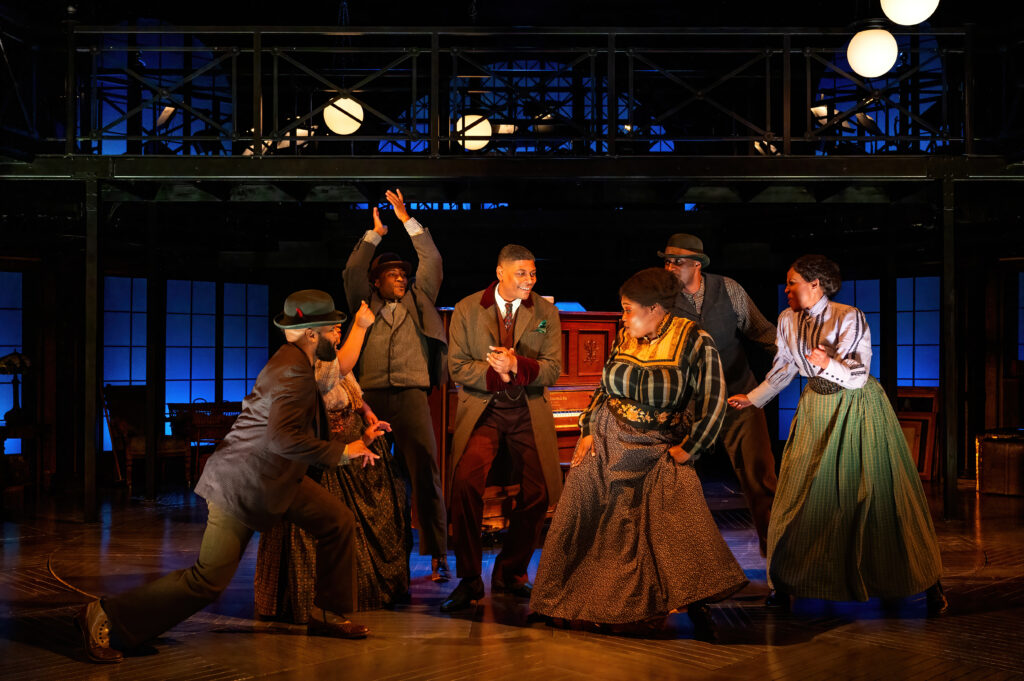 Harkening back to the turn of the 20th Century, when ladies of a certain class carried parasols and wore stiff corsets under voluminous dresses, Ragtime was a new sound that crossed over into polite White society, bringing the music of Black America into the living rooms of White America. This sultry, sexy rhythm, coupled with lyrics that were of a coarser nature than most Whites were accustomed to hearing, was sweeping the nation and a certain Coalhouse Walker, Jr. (Nkrumah Gatling), influenced by famed pianist Scott Joplin, was introducing that catchy, mournful sound to a wider audience.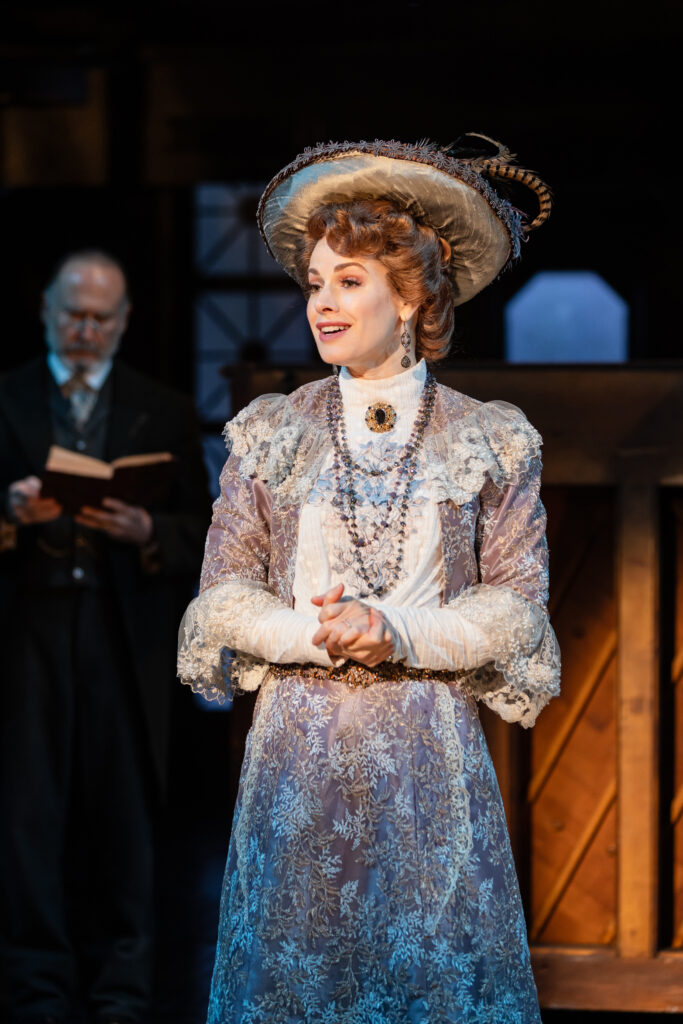 In this story, Father (Bill English) is off on a polar expedition with Admiral Peary when his wife, Mother (Teal Wicks), discovers a Black newborn abandoned in her garden and goes about finding the boy's mother. "I never thought they had lives besides our lives," she confesses. When at last she and her brother Edgar (Jake Loewenthal) find Sarah (Awa Sal Secka), she offers her and the baby the comfort of their home – allowing her humanity to overtake her Victorian rigidity and against Father's strong disapproval.
Known as one of the most important musicals ever to grace Broadway, this production does Composer Stephen Flaherty's and Lyricist Lynn Ahrens' material (33 numbers backed by a 17-piece orchestra!) justice with a strong and interconnected cast who sing their faces off. The ensemble's voices reflect the powerful emotions of this poignant story of hope, redemption, a fight for human rights, and a call to justice.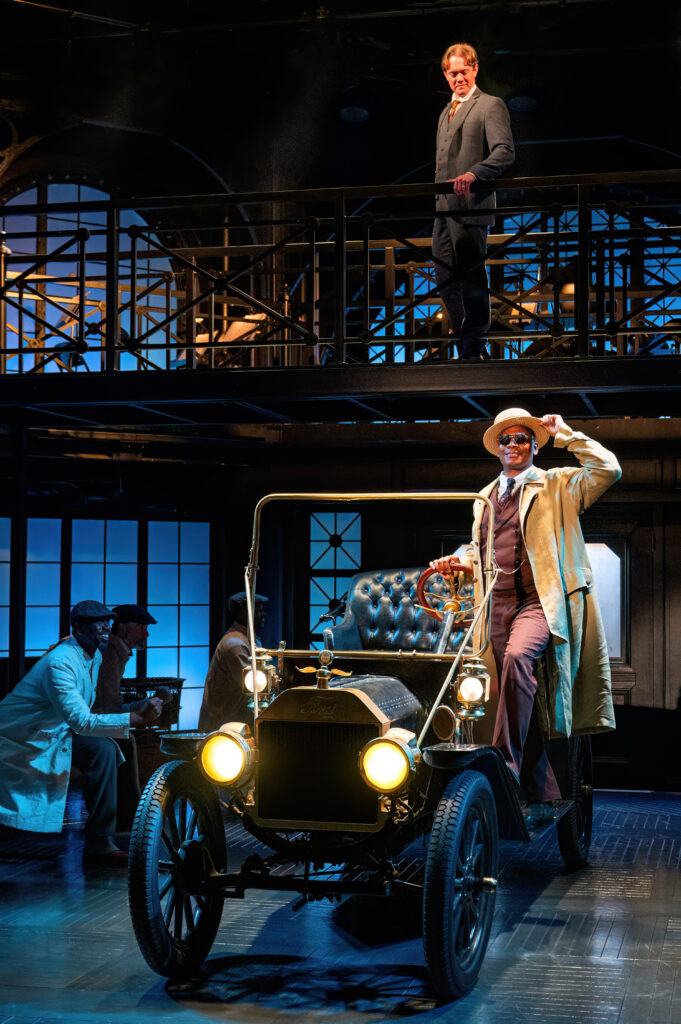 Director Matthew Gardiner, with his extraordinary team, has assembled a brilliant crew and a cast with voices that not only complement each other but stand alone as uniquely gifted.
In all fairness I find it hard to single out one or even a few actors who shone brighter than all the rest, as this is most assuredly an ensemble piece. But watch for any number sung by Wicks, Gatling, Jordyn Taylor (as Sarah's Friend), who does a brief but deeply affecting solo turn in "When We Reach That Day," Bobby Smith, Sal Secka, and Dani Stoller.
Highly recommended. Bring everyone you know!
Matthew Lamb as The Little Boy; Lawrence Redmond as Grandfather and Charles S. Whitman; Bobby Smith as Tateh; Avery Laina Harris or Emerson Holt Lacayo as The Little Girl; Keenan McCarter as Matthew Henson; Erin Driscoll as Kathleen; Gregory Twomey as Willie Conklin; Claire Leyden as Brigit.
Book by Terrence McNally; Music by Stephen Flaherty; Lyrics by Lynn Ahrens; Conducted by Jon Kalbfleisch; Choreographed by Ashleigh King; Scenic Design by Lee Savage; Costume Design by Erik Teague; Lighting Design by Tyler Micoleau; Sound Design by Eric Norris; and Jonathan Keith or Maxwell Kwadjo Talbert as Coalhouse Walker III. Additional ensemble: Ariel Friendly, Nurney, Theodore Sapp, and Kara-Tameika Watkins.
Through January 7, 2024, at Signature Theatre, 4200 Campbell Avenue in Shirlington Village, Arlington, VA 22206. For tickets and information, call the box office at 703 820-9771 or visit SigTheatre.org.