Music
Press Release
Alexandria Choral Society Performing Dec. 9 at St. Paul's Episcopal Church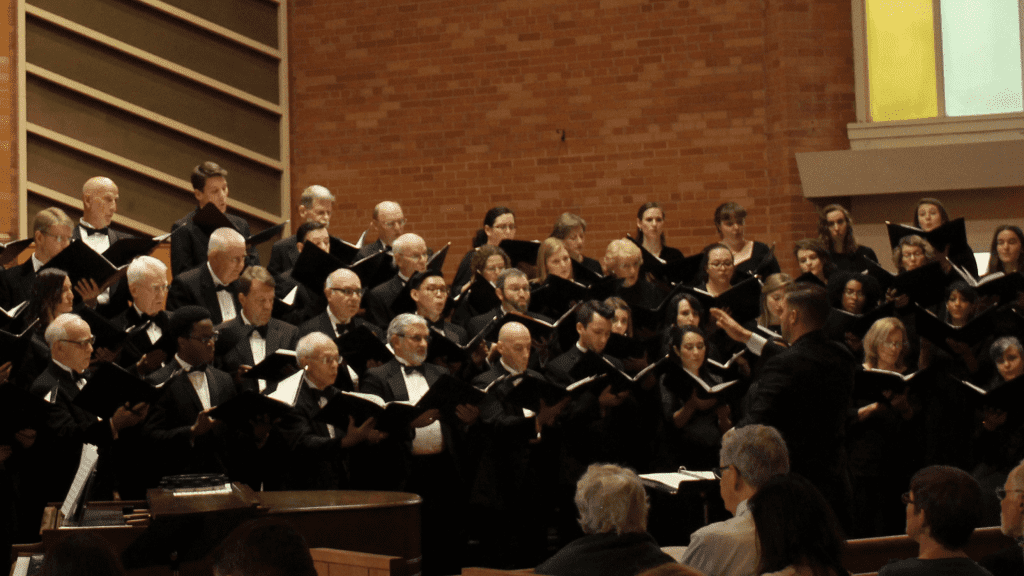 ALEXANDRIA, VA-The 2023 holidays come aglow as the Alexandria Choral Society presents "Winter Cathedrals," a musical celebration of love and light, on Saturday, December 9, at 7pm. Take a stroll through the charming neighborhoods of Old Town and complete your evening at the historic St. Paul's Episcopal Church with the joyful sounds of the season. Tickets and more information are available now at alexandriachoralsociety.org/winter-cathedrals.
The concert will open with French music dating back to the 15th century, Noël Nouvelet, and continue through selections from Germany, Norway, Wales, and beyond. Favorites from Hebrew tradition and a rousing rendition of "Go, Tell it on the Mountain" round out the program. "This concert celebrates the joy-filled traditions of the holidays paired with some of the most beautiful music written for choral ensembles. We're honored to be bringing this music to such a historic setting," said Artistic Director Kathryn Harsha.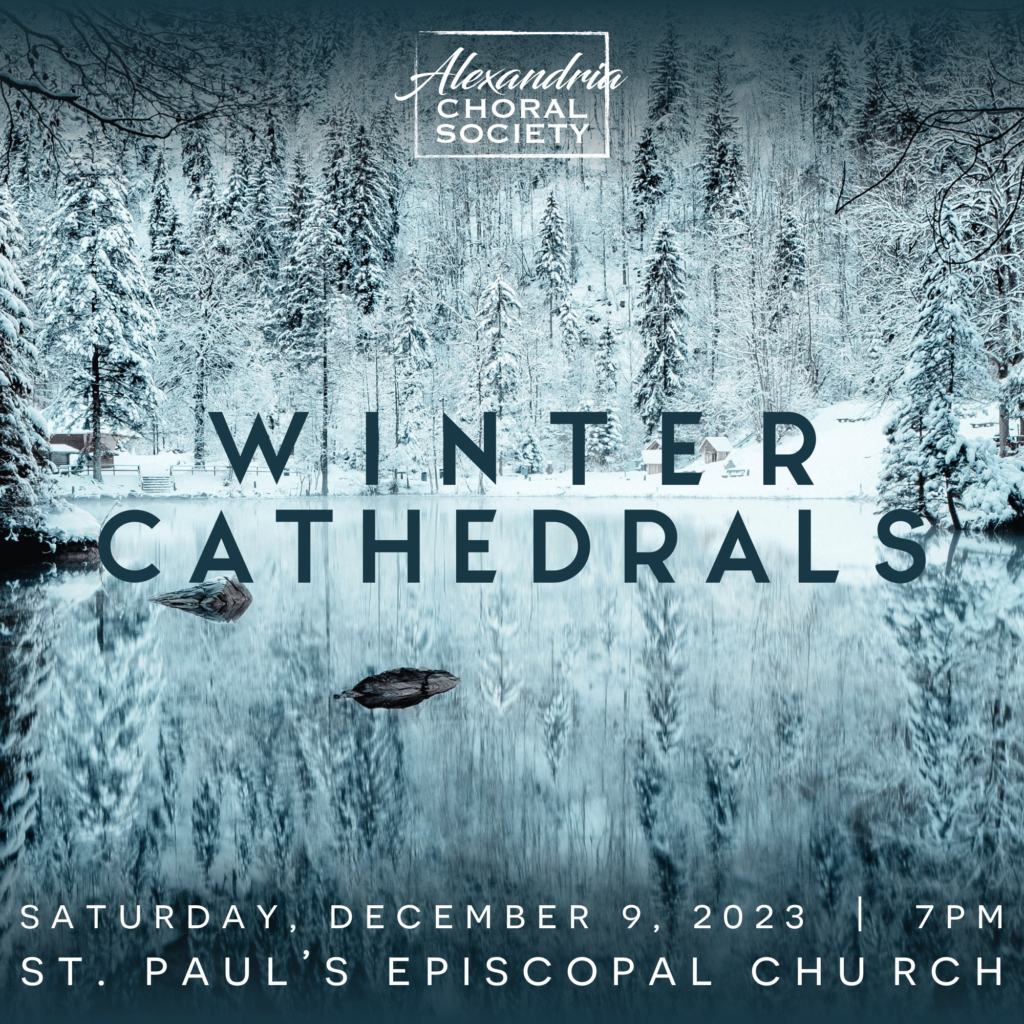 ACS will be joined by guest artist Justin Streletz accompanying ACS on organ and piano, as well as a featured performance by our chamber choir, Pro Coro Alexandria. To finish, audience members are invited to sing along to their favorite carols of the season with ACS!
Looking for more ACS family-friendly, holiday fun? Our third annual Snow Globe Series of free community performances kicks off at the Alexandria Tree Lighting at Market Square on Saturday, November 18th at 7:15pm immediately following the tree lighting. Our series continues on Friday, December 1st at 6:30pm at Patrick Henry Recreation Center. Join us in their Black Box theater as we turn the room into a Snow Globe of holiday magic and song! Our final Snow Globe performance takes place on Saturday, December 2nd at 6:30pm at William Ramsay Recreation Center where you can enjoy holiday favorites as you sip on some hot cocoa.
The 54th season holds much more in store! In March, ACS will honor Gabriel Faure in a performance with the Virginia Chamber Orchestra. In April, the season of spring break, our chamber ensemble, Pro Coro Alexandria, will sing about nostalgic trips to the beach in our concert entitled To the Sea. We will close the season in May with a concert filled with music of love, healing, and growth entitled Just As I Am. From the masters to magical storytelling, our season has something for everyone!
About the Alexandria Choral Society:
Since its founding in 1970, the Alexandria Choral Society has delighted audiences year in and year out. For half a century, ACS has enriched the Alexandria community with a broad spectrum of choral works, from the Renaissance to modern American composers, from small chamber pieces to major works for chorus and orchestra, and from a great variety of musical cultures. With thoughtful programming, including several world premieres under Artistic Director Emeritus Brian Fontaine-Isaac, who served as Artistic Director from 2017-2023, ACS is expanding the choral repertoire in the city of Alexandria and greater Washington region. We are excited to welcome Interim Artistic Director Kathryn Harsha this season.
For more information visit alexandriachoralsociety.org. Follow ACS on F acebook and Instagram.
This season is supported in part by the Virginia Commission for the Arts, the National Endowment for the Arts, and The Ross Roberts Fund for the Arts at the Community Foundation for Northern Virginia. The Snow Globe Series is brought to you in partnership with the City of Alexandria & PARKnership program. [SEE ALSO: 52nd Annual Alexandria Scottish Christmas Walk Dec. 2]