Community News
Alexandria Earns Third Straight Perfect Score on Municipal Equity Index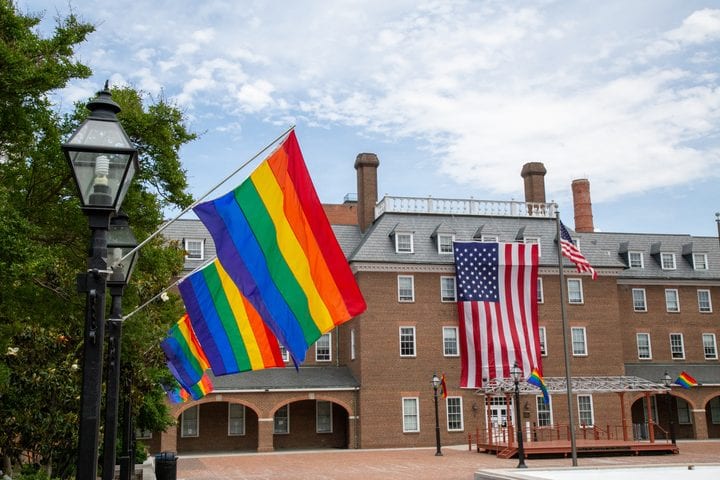 ALEXANDRIA, VA-The City of Alexandria earned a perfect score on the Human Rights Campaign's (HRC) Municipal Equity Index (MEI) for the third straight year.
Each year, the HRC looks at how inclusive cities are for LGBTQ+ residents based on municipal laws, policies, and services. The maximum score on the MEI is 100.
The City has made equity a priority through the ALL Alexandria resolution and the LGBTQ+ Task Force," said Mayor Justin Wilson. "I'm thrilled to see that paying off, and our efforts being recognized with another perfect score. But this recognition is not the mark of a finished job. We have to keep working to ensure that Alexandria is an inclusive environment for everyone."
Out of 100 points, Alexandria earned 98 standard points and 10 "flex" points, which are given to a select number of cities.
The HRC criteria includes but is not limited to the following:
!) Non discrimination in private sector employment, housing, and accommodations;
2) Nondiscrimination in city employment, including the consideration of gender identity and sexual orientation;
3) Each city has services that prevent youth bullying and support LGBTQ+ youth;
4) The community has a Human Rights Commission and LGBTQ+ liaison affiliated with the executive office; and
5) City leadership's passion and legislative efforts for LGBTQ+ people. [SEE ALSO: City of Alexandria Selects New City Attorney]