Arts
Art of Armistice Exhibit in Torpedo Factory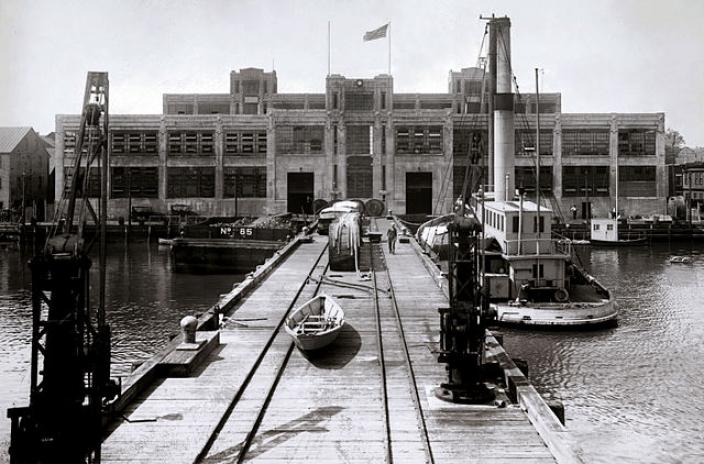 100th Anniversary of the Building's Groundbreaking, November 2018
The newest group exhibition in Target Gallery, the contemporary exhibition space for the Torpedo Factory Art Center, contemplates the building's military history in Art of Armistice, a group exhibition that explores the after-effects of war. Art of Armistice is on view now through Sunday, December 2, 2018.
The U.S. Navy began construction on the original building, the U.S. Naval Torpedo Station, on November 12, 1918—ironically the day after Armistice Day ended WWI. The building manufactured and maintained torpedoes through the end of World War II. This November marks the 100th anniversary of the groundbreaking.
"It is important to acknowledge the past life of this building and its role in history," said Target Gallery Director Leslie Mounaime. "The goal of this exhibition is to explore the concept of armistice and how, through art, people cope or deal with the after-effects during peacetime."
The exhibition, juried by Spencer Dormitzer, director of the Brentwood Arts Exchange, features 25 artworks by 23 different artists from all over the country, 12 of which are from the region.