Community News
Donate Blood To the American Red Cross, Get a Free Haircut at Sport Clips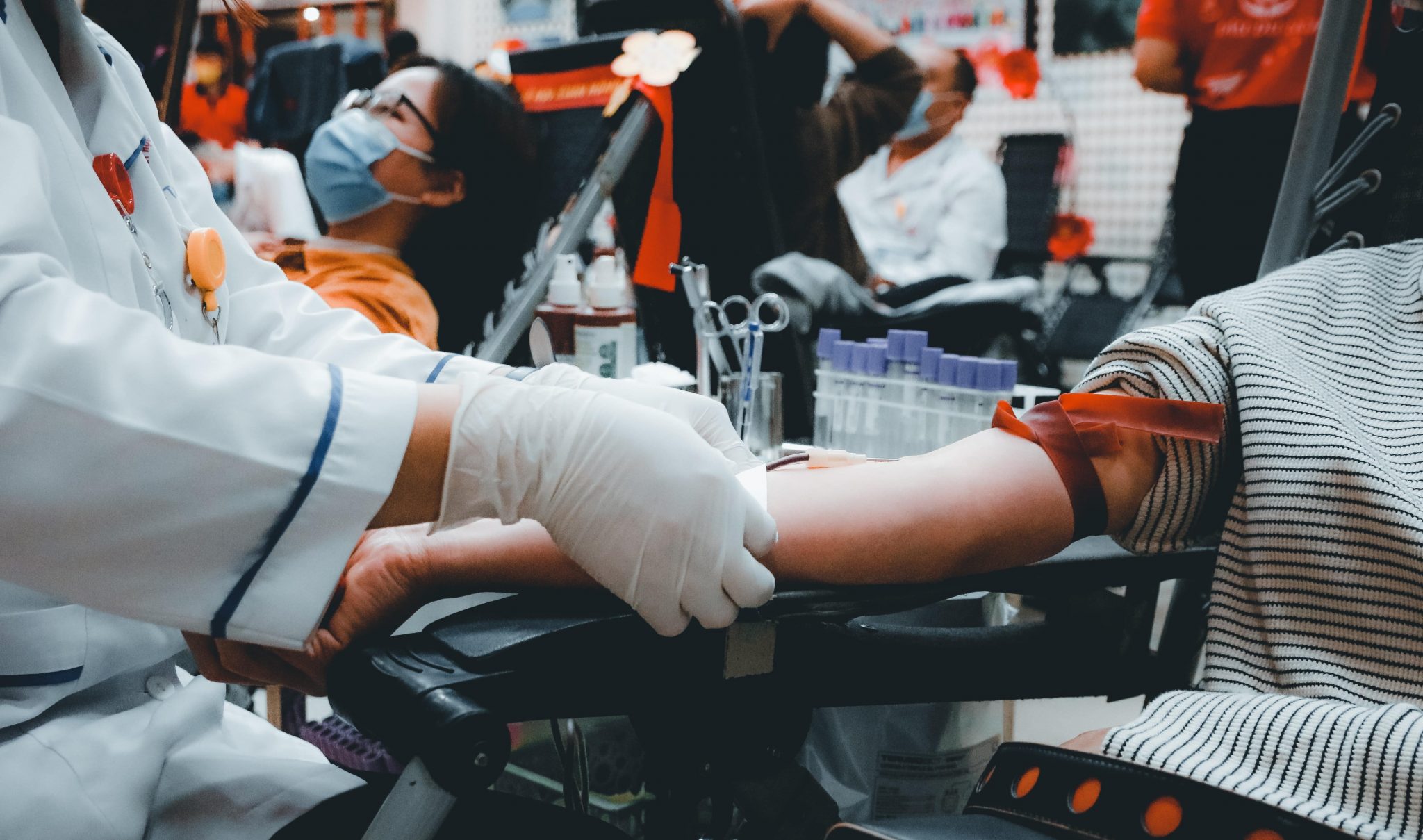 ALEXANDRIA, VA – The American Red Cross has an urgent need for blood donations to address a supply shortage. They are especially concerned that with the rise in COVID-19 cases related to the delta variant and the affect of hurricane season, getting donations to hospitals in need may become more difficult.
Donors of all types are welcome to give at any time. To put it simply, blood and platelet donations save lives. Recently, the Red Cross has seen a 10 percent turnout decline in donations while demand has increased. The reason for the decline is believed to be related to drive cancellations because of COVID-19 and families preparing for the beginning of the school year.
As an incentive for donating, the Red Cross has partnered with Sport Clips, who will provide free haircuts to donors.Individuals who give blood or platelets from Sept. 1-30 will receive a coupon for Sport Clips. Do a good deed and get a fresh trim all in the same day.
Upcoming Blood Donations in Alexandria
9/9/2021: 12:30 p.m. – 6 p.m., Alexandria Chapter House, 123 North Alfred St.
9/15/2021: 12:30 p.m. – 6 p.m., Alexandria Chapter House, 123 North Alfred St
NO FARES: All Can Ride City Public Bus (DASH) for Free in Alexandria, Virginia
.
Blood Drive Safety
The Red Cross follows the highest standard of safety, including protocol regarding infections. Staff at donation centers use face masks to guard against the spread of COVID-19, and masks are given to donors upon arrival if people do not have their own.
How To Donate Blood
Download the American Red Cross Blood Donor App, visit RedCrossBlood.org, call 1-800-RED CROSS (1-800-733-2767) or enable the Blood Donor Skill on any Alexa Echo device to make an appointment or for more information. All blood types are needed to ensure a reliable supply for patients. A blood donor card or driver's license or two other forms of identification are required at check-in. Individuals who are 17 years of age in most states (16 with parental consent where allowed by state law), weigh at least 110 pounds and are in generally good health may be eligible to donate blood. High school students and other donors
18 years of age and younger also have to meet certain height and weight requirements.
Blood and platelet donors can save time at their next donation by using RapidPass® to complete their pre-donation reading and health history questionnaire online, on the day of their donation, before arriving at the blood drive. To get started, follow the instructions at RedCrossBlood.org/RapidPass or use the Blood Donor App.
Sickle Cell and Donations
The Red Cross is screening all donations from self-identified African American donors for the sickle cell trait. This can help people with the disease more quickly and provide insight for donors about their health. Blood tranfusion is a crucial treatment for sickle cell disease.
If applicable, donors can receive screening results within one to two weeks on the Red Cross Donor App or online at RedCrossBlood.org.
Want To Learn More About Your City? Sign Up for Alexandria's Academy Programs