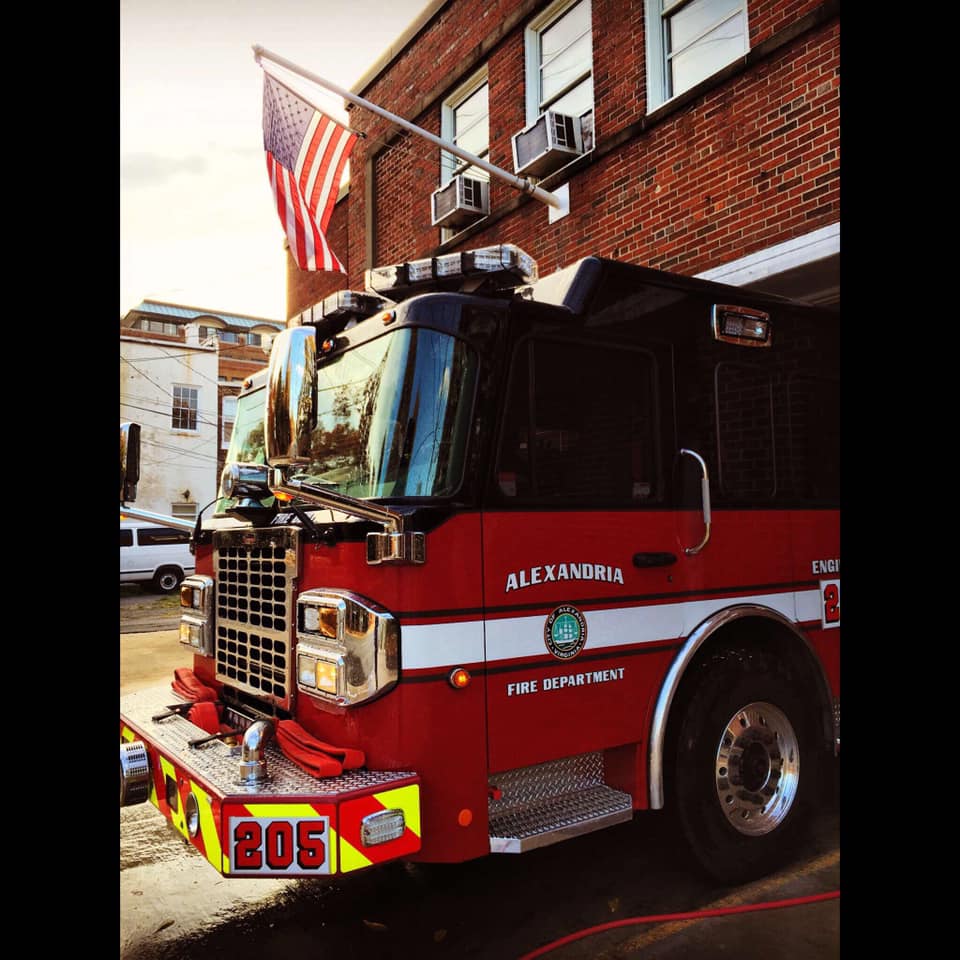 ALEXANDRIA, VA–On August 30, 2021, the Alexandria Firefighters, Inc., IAFF Local 2141 Union, located at 4600 Duke St., sent an open letter to the City Manager, Mayor, and City Council addressing its gross underfunding and the effect that has on the safety of Alexandrians.
"We came to a point where we have been so short-staffed," details Union Organizer Jeremy McClayton, "we knew it would start impacting lives of constituents."
The personnel shortage the AFD is facing includes the following:
A lack of ALS (advanced life support) providers, meaning that when an ambulance arrives, the medics on board might not be certified to distribute any medication, let alone life saving intravenous medication.
The disbanding of the Heavy Rescue Squad means that the firefighters trained to handle extreme situations (like water evacuation, vehicle extrication and machine entrapment with the jaws of life, and building and construction emergencies) will no longer be able to provide these necessary services in a city which more often than not experiences the need for them.
The potential for an entire station shut-down would lead to a strain on the already understaffed stations, or an outsourcing of firefighters from farther away counties, meaning slower response times all around.
With such a threatening and serious situation, what is the good news? You can help keep Alexandria safe! Alexandrians can sign onto the letter to support the AFD's quest for full-funding.
"They [the City] have shut down stations previously and what saved that was public support from the local community," states McClayton. "The City listens to voices that are the loudest. So if you have power, or relationships with folks that do, have that conversation and make sure people know this is important."
To address the AFD's needs, the City must hire at least 70 personnel and improve salaries, benefits, and working conditions for all. These new personnel would then have to undergo training for their new positions, which could take months to years.
So, with the current climate threatening flooding, fires, and life endangerment, it is imperative the Alexandria Fire Department receives the support it requires as soon as possible to ensure maximum safety for all of Alexandria.
"Our voice is stronger when we work as a collective," concludes McClayton.
For more information, please visit the AFD IAFF Local 2141 website.