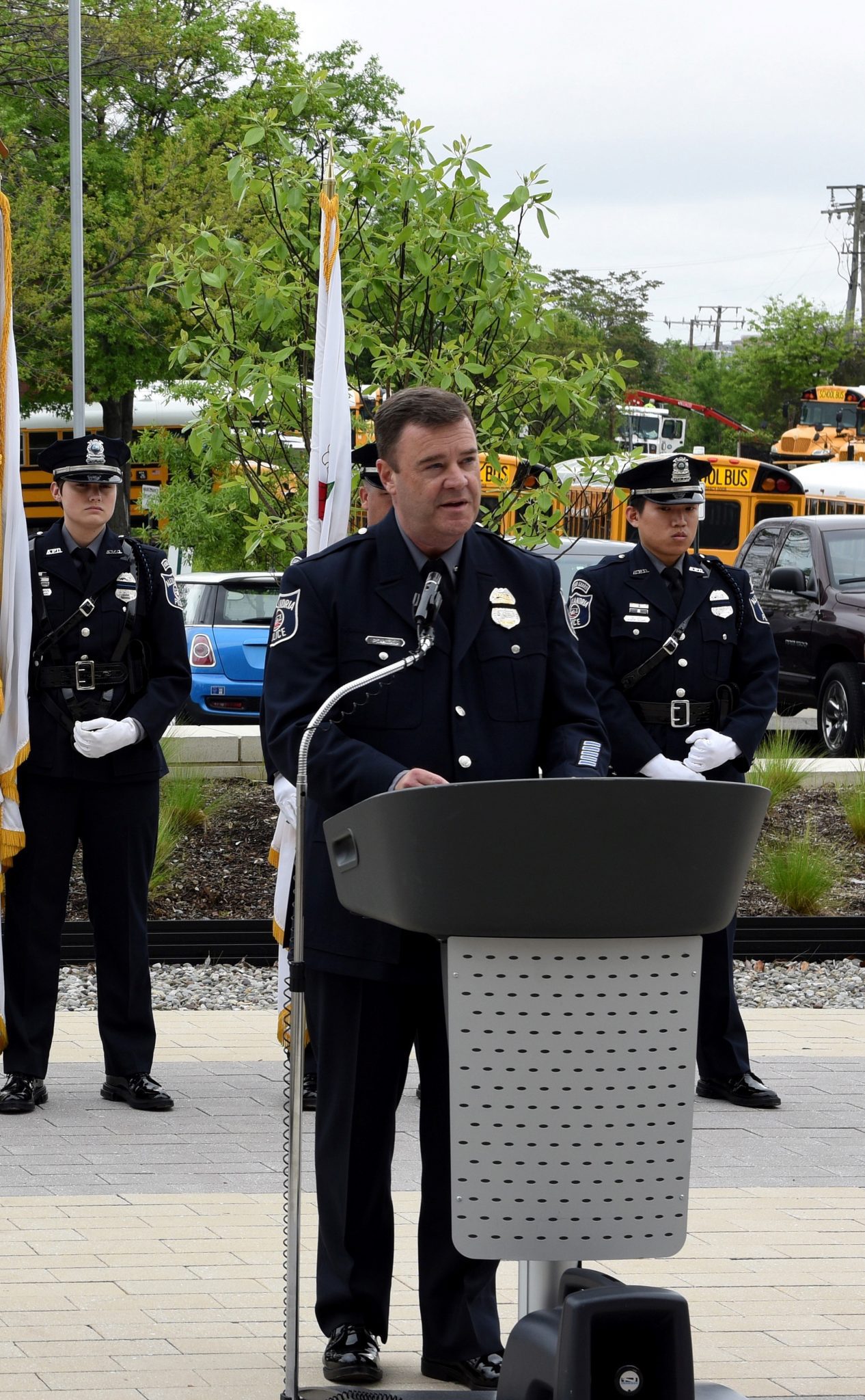 From the Office of Historic Alexandria
Alexandria, VA – The morning of Tuesday, September 11, 2001, started routinely for Officer Francis Powers of the Alexandria Police Department. On what he remembers as a beautiful day in terms of the weather, he was in the courthouse, his wife was at her office two blocks from the White House, and his one-year-old son was at child care.
The image you see is the duty roster from that day, including officers who were scheduled to be off-duty, although many of them reported when they heard about the attacks. These are some of his memories from one of the most memorable days of his 31-year career so far.
At the time, Officer Powers had served in the APD for 11 years. He was waiting for court proceedings to begin when his then state-of-the-art pager informed him of the first, and then the second, plane crashing into the World Trade Center. Powers brought the news to the judge, who canceled court before the third plane crashed into the Pentagon at 9:45 am. Fortunately, Powers was able to reach his wife. She was safe but had to join the thousands who walked from downtown D.C. across the Potomac bridges to get home. His son was picked up by his grandmother within an hour of the attack as well.
Given the mass exodus from D.C., Powers' first assignment sent him to the on-ramp of 395 off King Street to clear that route for ambulances taking the injured from the Pentagon to Alexandria Hospital. Powers remembers that the number of ambulances was significantly smaller than they had anticipated. In all, 125 people inside the Pentagon and 59 passengers on American Airlines Flight 77 died in the attack that day.
The two strongest memories for now-Inspector Powers are the smell of the burning jet fuel and the brief rain of particles of ash and paper following the crash. He also remembers standing near City Hall and seeing black smoke rising from the fire.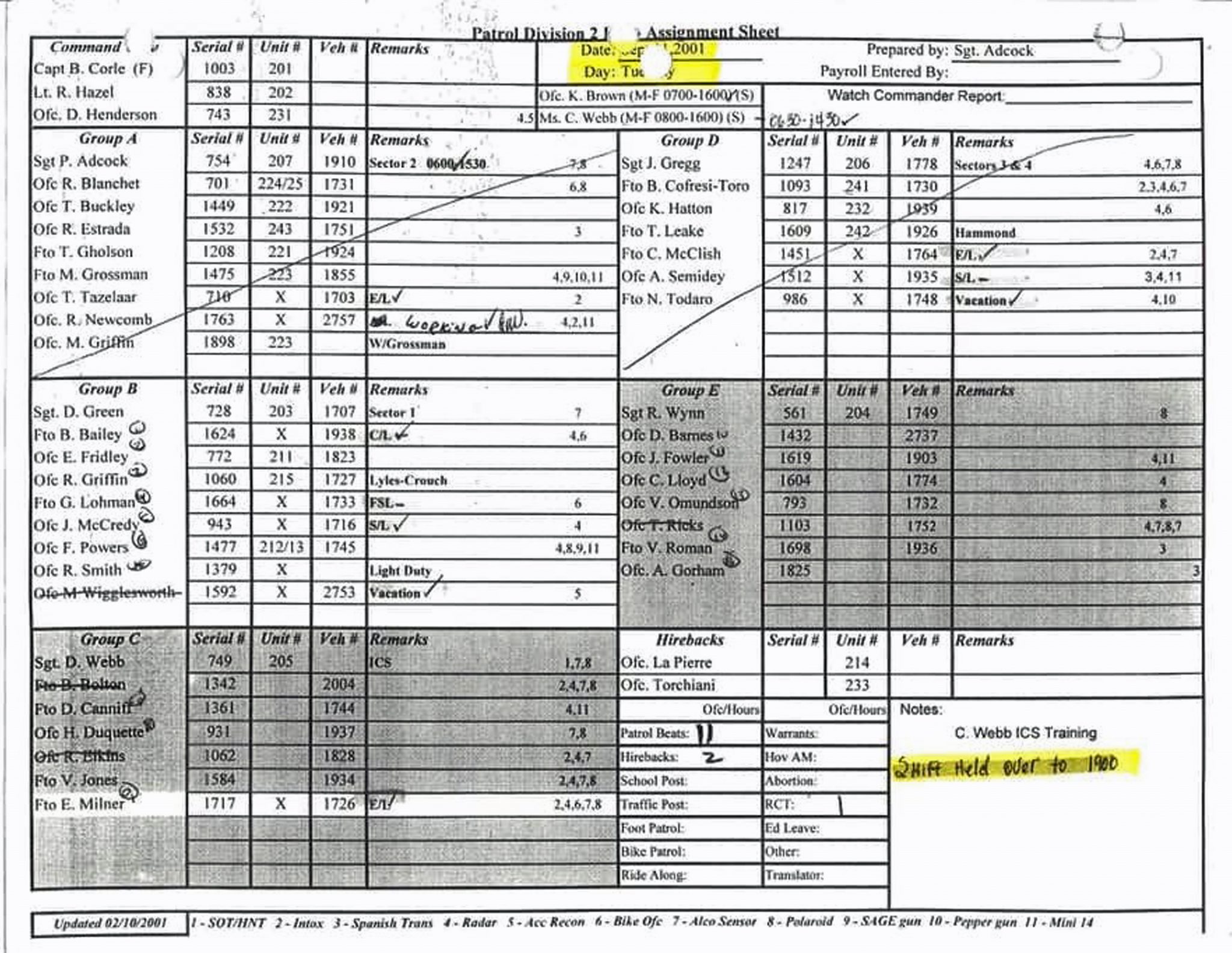 After that, the day fell almost eerily quiet. While members of the Alexandria Fire Department supplemented the Arlington Fire Department at the Pentagon, including one member captured in the famous photo by Michael Pendergrass of fire personnel hanging a flag on the building, Powers recalls no dispatch calls after 1:00 pm that day. Alexandria residents stayed inside that day, which is why he seeing the owner of the Principle Gallery on the 200 block of King Street standing on the sidewalk, looking at the smoke plume that afternoon, stands out in his memory. And how starkly the beautiful weather contrasted with the horrible events that unfolded at the Pentagon.
ICYMI: Local Bar Reserves Seats for 13 Soldiers Lost in Afghanistan