Below the Beltway
Community News
Dad and Daughter Share Love of Fishing with Local Kids in Alexandria
What if you teach a child to fish? They're bound to be hooked for life. Read about Bryan Lane and his goal to share his love for fishing with the next generation.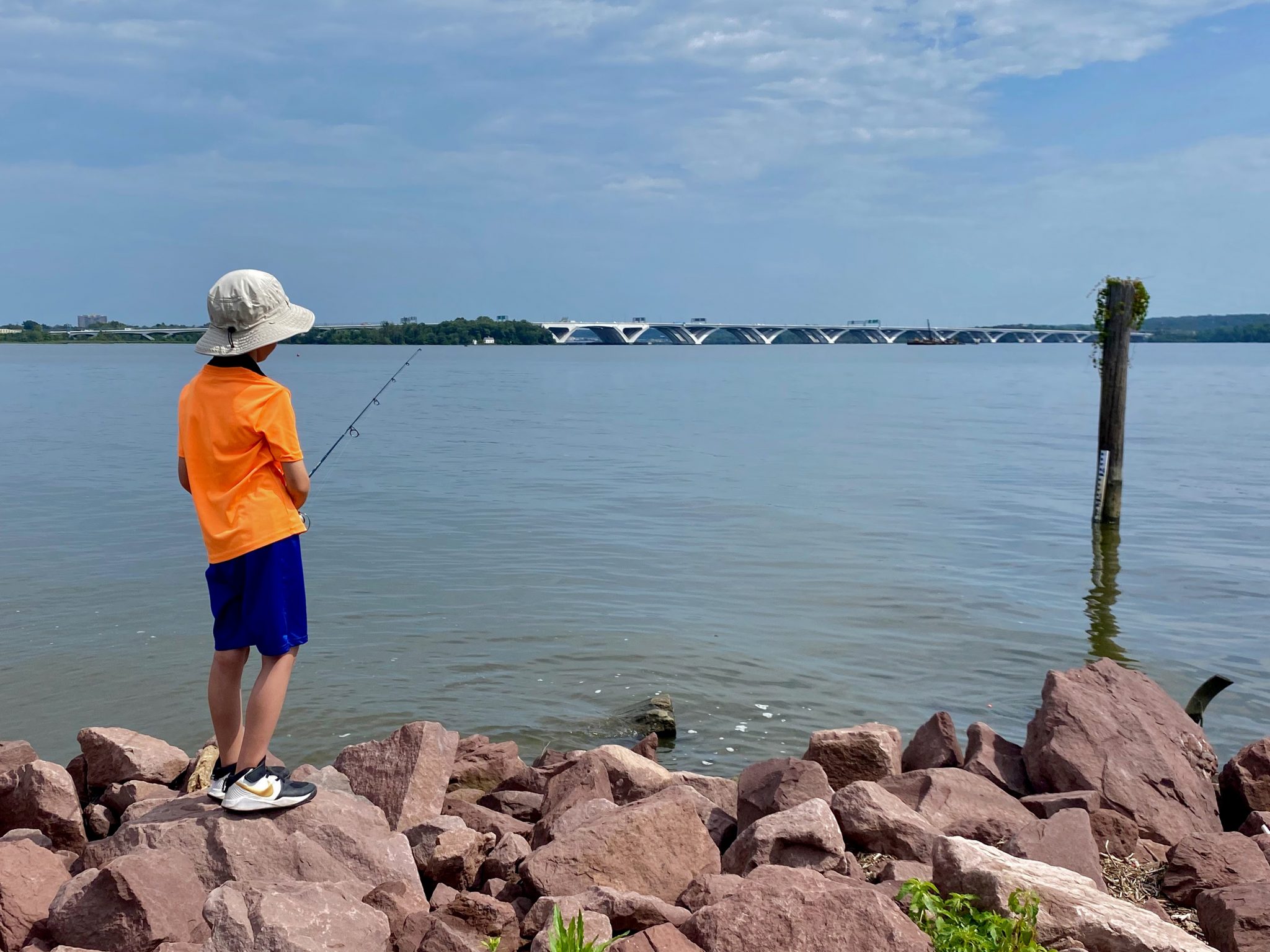 Alexandria, VA – As the proverb goes, teach a man to fish and he'll never go hungry. But what if you teach a child to fish? They're bound to be hooked for life. That's the goal that motivated Bryan Lane to share his love for fishing with the next generation.
"Fishing is my escape," said Lane. The Hollin Hills resident grew up in the Midwest, where fishing is loved. "Even if I'm not catching anything, it's a great time to think and recharge, to find that inner peace."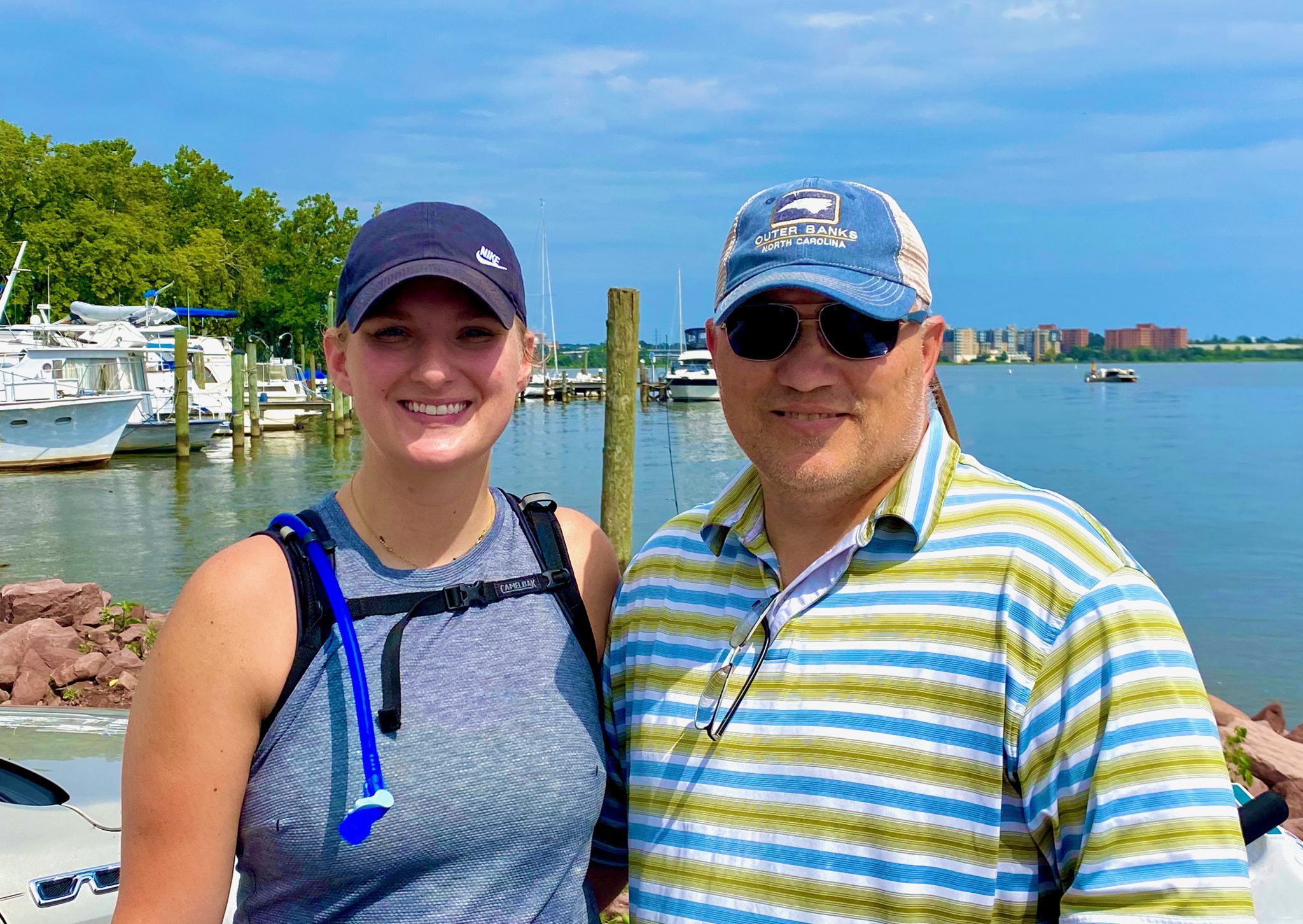 Lane taught his two daughters and their friends to fish when they were very young, and in doing so, he discovered another aspect to love: teaching others how to fish. With his daughters now grown up, Lane decided to pursue his love of fishing and teaching. With his older daughter, Lillian, he began offering fishing lessons to children (age five and up) in his neighborhood.
As Lane states on his lesson registration form, "I want the next generation to enjoy the outdoors and enjoy what our area has to offer. A goal is to show them that they don't need a boat or a lot of time and money to enjoy fishing."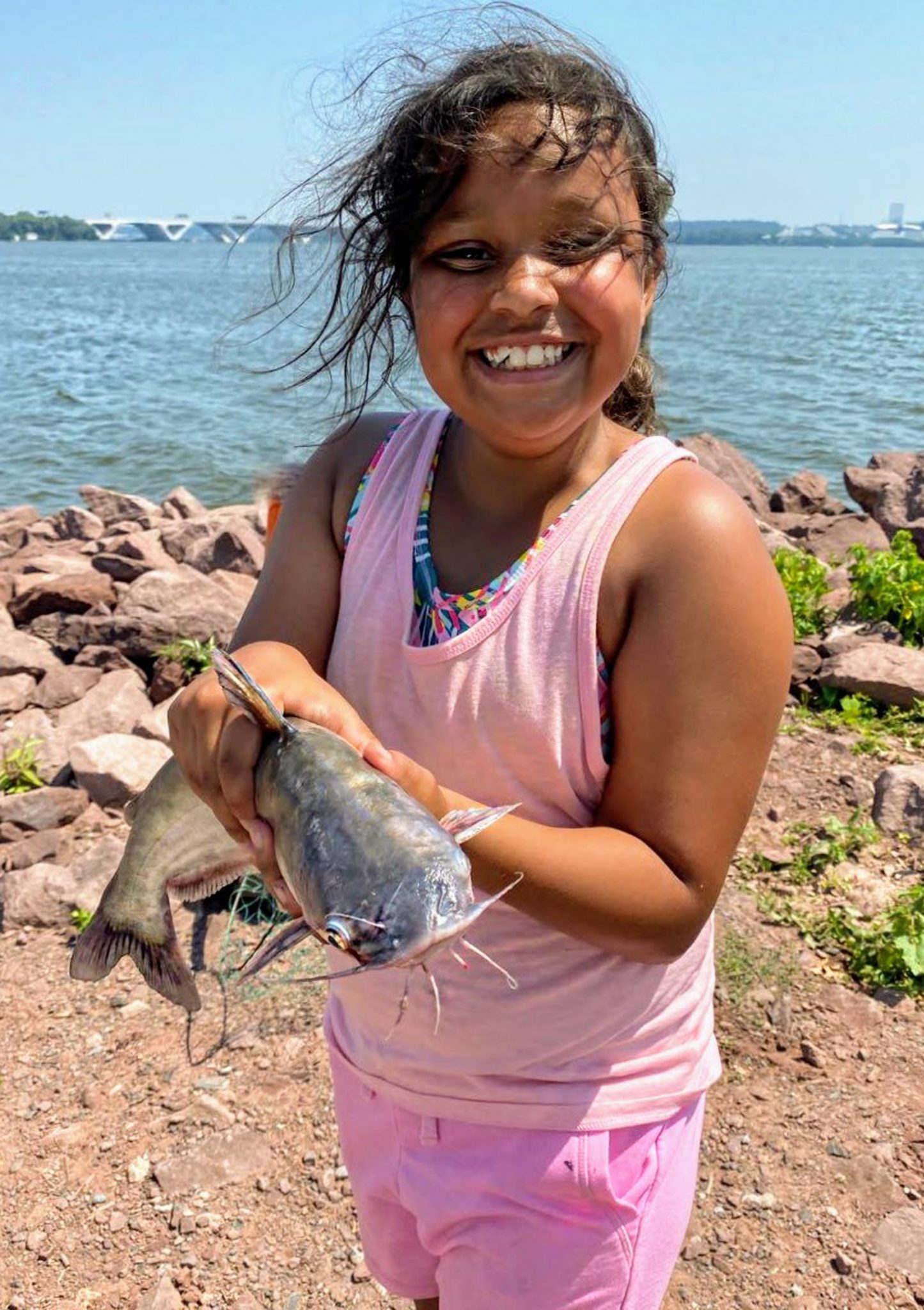 Classes meet at Belle Haven Marina. Bryan and Lillian Lane begin with the basics in their lessons, emphasizing safety (hold the pole straight up) and good stewardship (clean up all trash) in the art of fishing. They demonstrate knot tying, casting, and reeling, and explain bait options and fish recognition. Lane provides the tackle and a fishing pole for a nominal fee, which the students get to keep.
Classes last three hours. Once the fundamentals are established, the students apply what they've learned and cast off. Parents are welcome to stay for class, and everyone is advised that any fish caught will be returned to the water "to go back to their own mommies and daddies."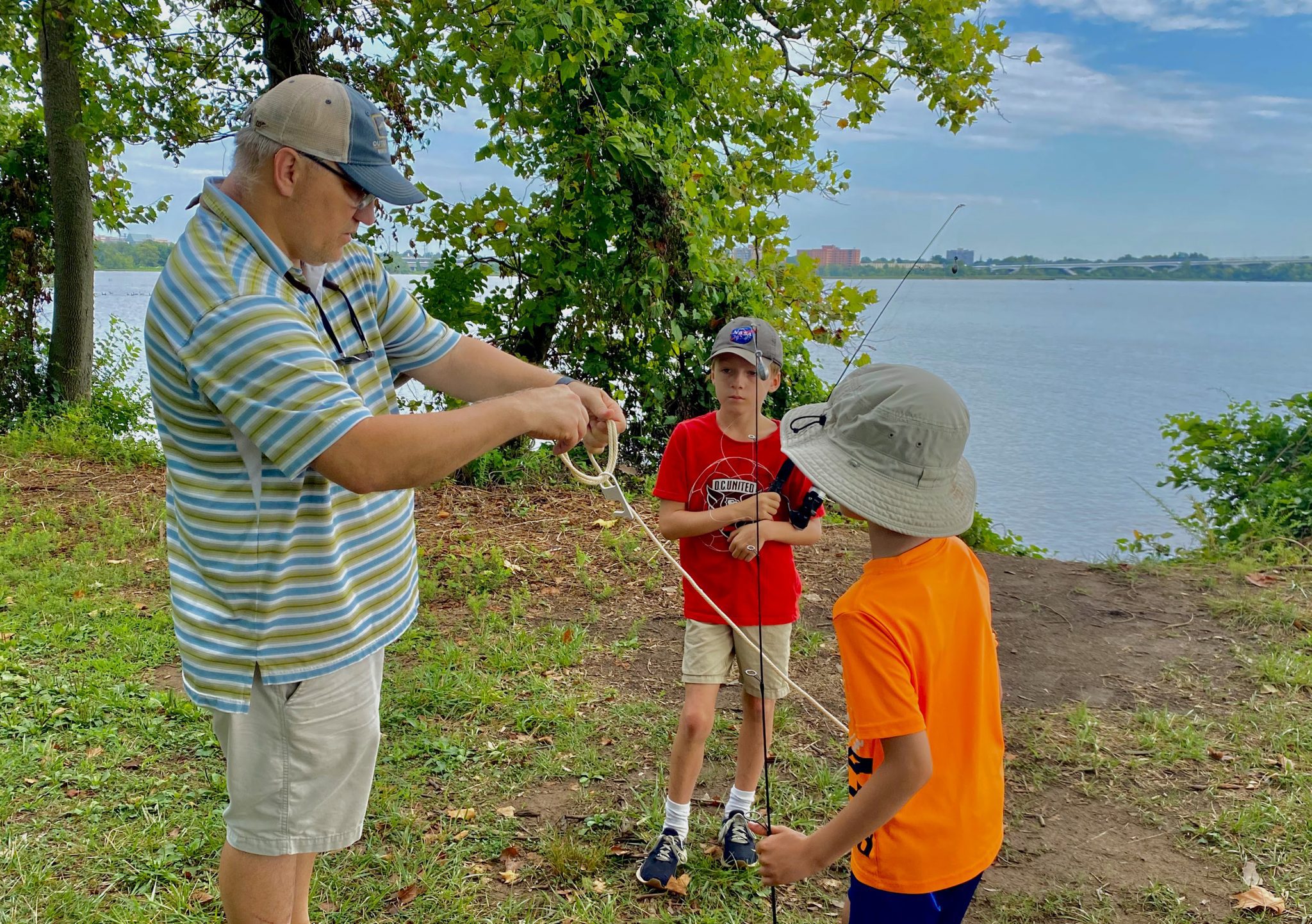 The Lanes do all they can to ensure the children catch fish, but of course, that's never guaranteed. "It's called fishing, not catching," Bryan joked. In one class this summer, every student caught a fish. In another, two students had fish take the bait and they worked hard to reel them in, only to have the lines catch and break on a pylon. One child aptly showed the size of the "one that got away," proving to be a natural angler.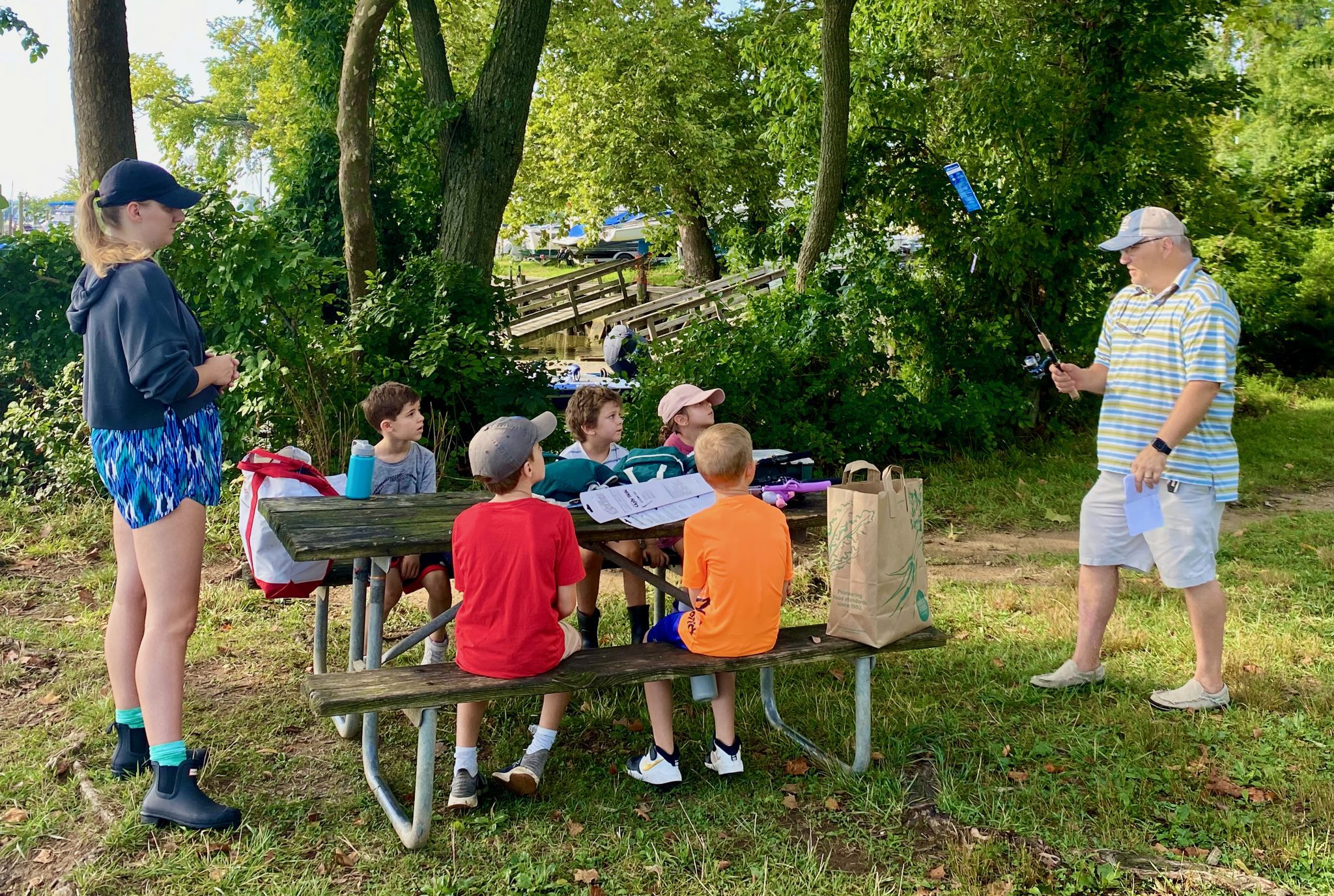 "Bryan and Lillian were supportive and encouraging to my daughter, Sophia, during her class, especially when she started to think she may never catch a fish," said Brandi Pensoneau. "They assured her she would and gave her additional pointers. The smile on Sophia's face when she reeled in her first fish is something I'll never forget!" Another natural, Sophia caught six more fish at a family gathering two weeks later.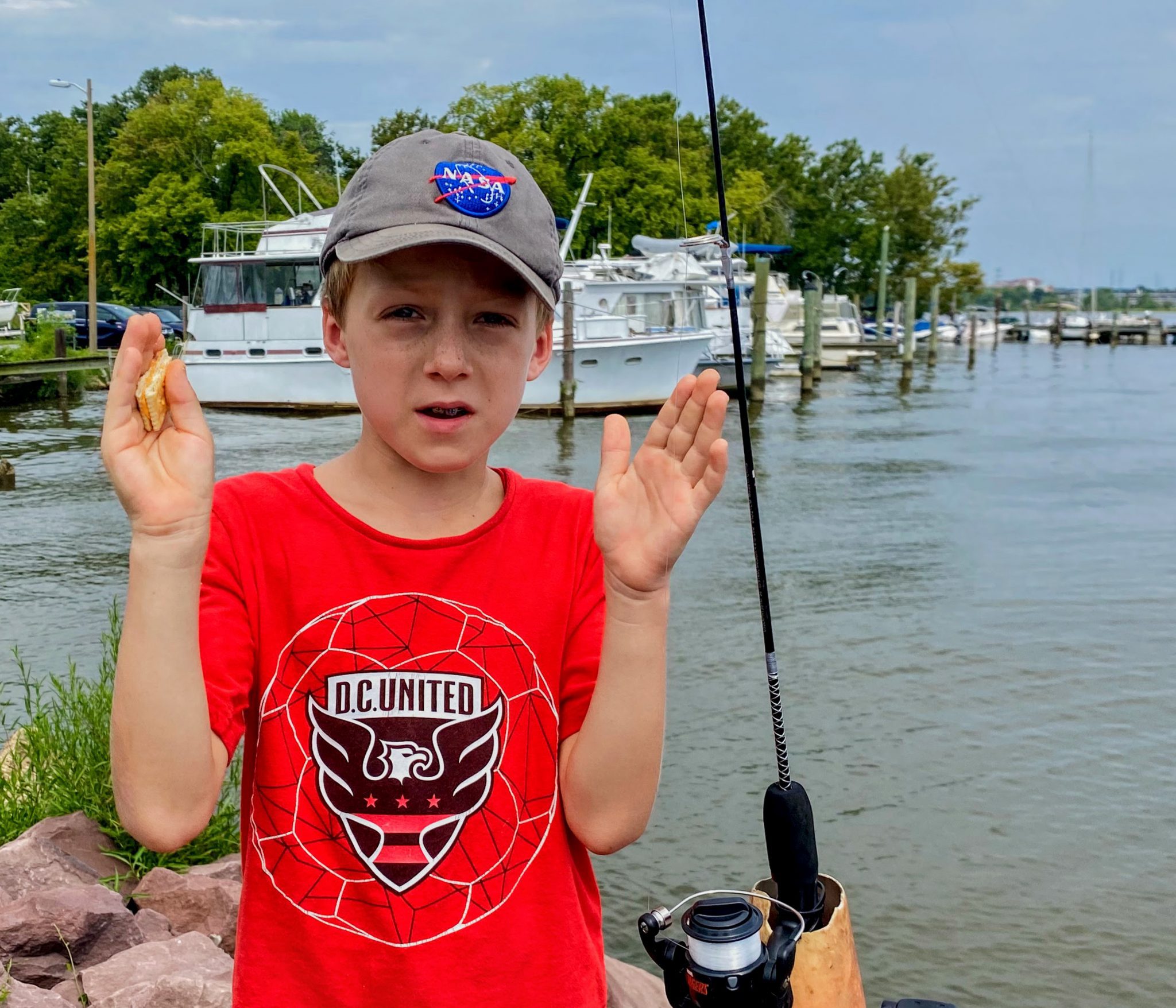 Mission accomplished for the Lanes. And they're ready to reel in their next class to the great pastime and art of fishing.
For more information on the Lanes' Teach a Child to Fish class, contact Bryan Lane at [email protected]
ICYMI: New Women's History Walking Tour in Alexandria! (DOWNLOAD HERE!)