Community News
Local Inmates Win Awards for Creative Writing Contest
HEARD sponsors annual writing contests at the Alexandria and Arlington Jails, and in addition, teaches creative writing, and more!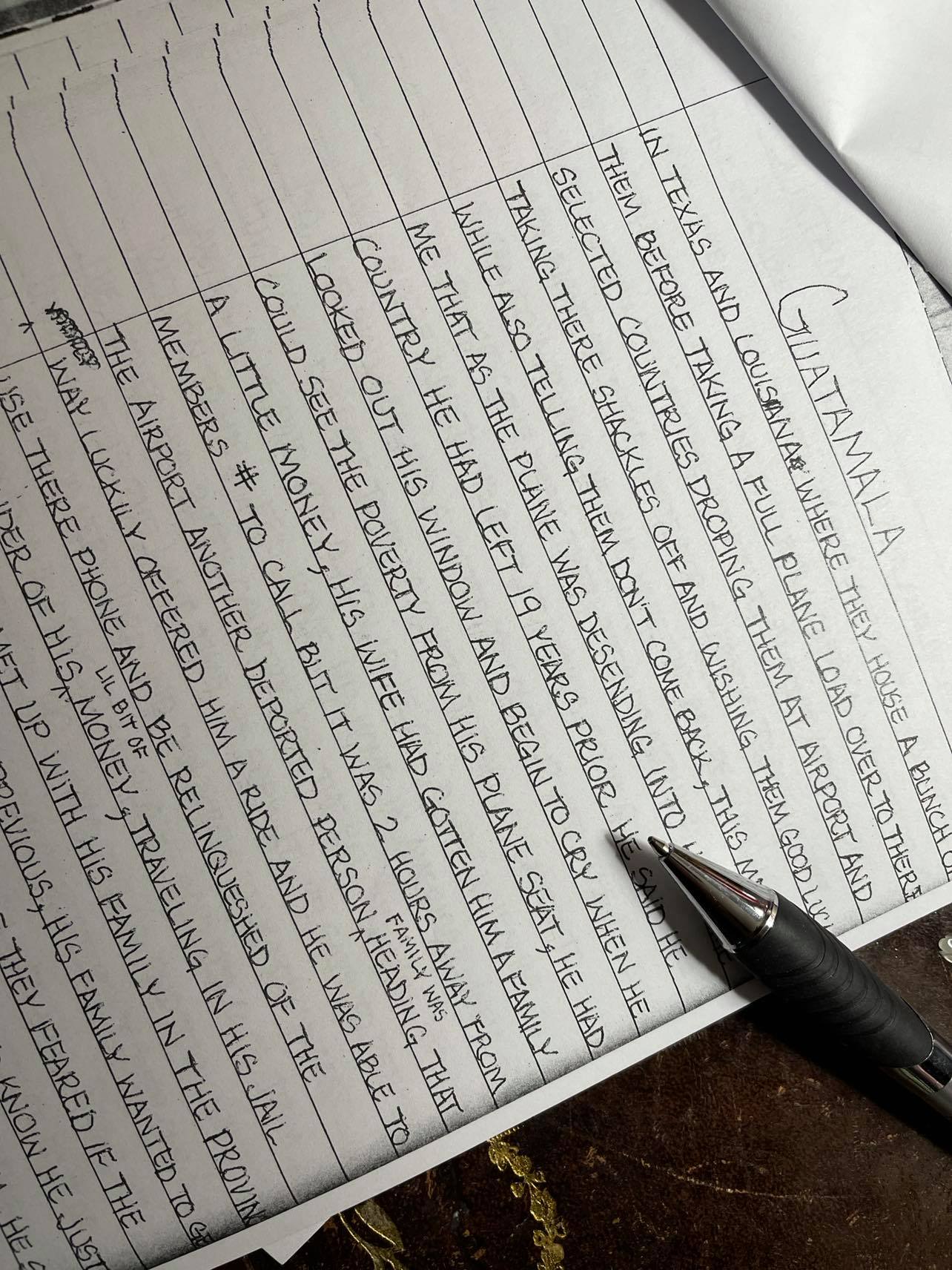 Alexandria, VA – Inmate Michael Pixley credited his three children for giving him inspiration to write his winning work of fiction, a scary story called "The Claw" which had me on the edge of my seat as I read it during the judging phase of the third annual creative writing contest sponsored by Heard, a local nonprofit that offers people in need and at-risk individuals the opportunity to be heard through creative expression.
24 submissions were made within three categories: fiction, non-fiction and poetry. My fellow judges included noted local historian and genealogist Char McCargo, one of the Living Legends of Alexandria, and Wendy Kaplan, Alexandria's Poet Laureate, 2016-2019.
The winning nonfiction piece "Guatemala" opened a window for me to better understand the real-life struggles and bone-chilling fears experienced by illegal immigrants. And the first-place poetry entry called "I'll Cry" by Anthony Talbert reached deep with stanzas that included vivid imagery and emotion such as, "I cry for that man doing time because another man told. I cry for that bronze complexioned sister who doesn't realize that her body is gold."
HEARD sponsors annual writing contests at the Alexandria and Arlington Jails, and in addition, teaches creative writing, journalism, poetry, visual arts, improvisation, etiquette, dance and public speaking to over 15 local nonprofit and government organizations by contracting with local artists to teach creativity and life skills to those in need who may be in recovery, survivors of domestic violence or sexual assault, LGBTQA, older adults, immigrant, incarcerated, or transitioning from incarceration or homelessness
Program founder Jane Collins, a retired U.S. Air Force colonel, told the online news agency ALXNow last year why she started the organization, "I always thought their stories were valid, that marginalized communities needed a platform and deserve to be heard," she said. "There is no commonality among people in detention centers, aside from the fact that they're incarcerated. There are people with advanced degrees, people who never made it through high school. They are some of the cleverest people I've ever gone across, and I base that on reading their written work."
In addition to receiving award certificates, cash prizes were donated by Caudron Megary Blackburn and Wealth Management Group award which were added to inmate canteen accounts to cover personal expenses.
Fiction
First Place Michael Pixley for "The Claw"
First Place (tie) D. Miller for "Mental Love"
Second Place D. Miller for "The Moment I Fell"
Non-Fiction
First Place name withheld by request for "Guatamala"
Second Place S. Amir Farrakhan for "Despised and Rejected"
Third Place Peter Le for "Love Letter"
Poetry
First Place Anthony Talbert for "I Cry"
Second Place William Walsh for "Why Did You Leave"
Third Place S. Amir Farrakhan for "The Most Beautiful Battle"
ICYMI: Firefighters Union Addresses Alexandria Safety, Calls on City to Fully Fund Department