On Exhibit
The New Kids on the Block
The ESP (extrasensory perception) exhibit at Galactic Panther, a new contemporary art gallery on upper King Street, is positively out of this world.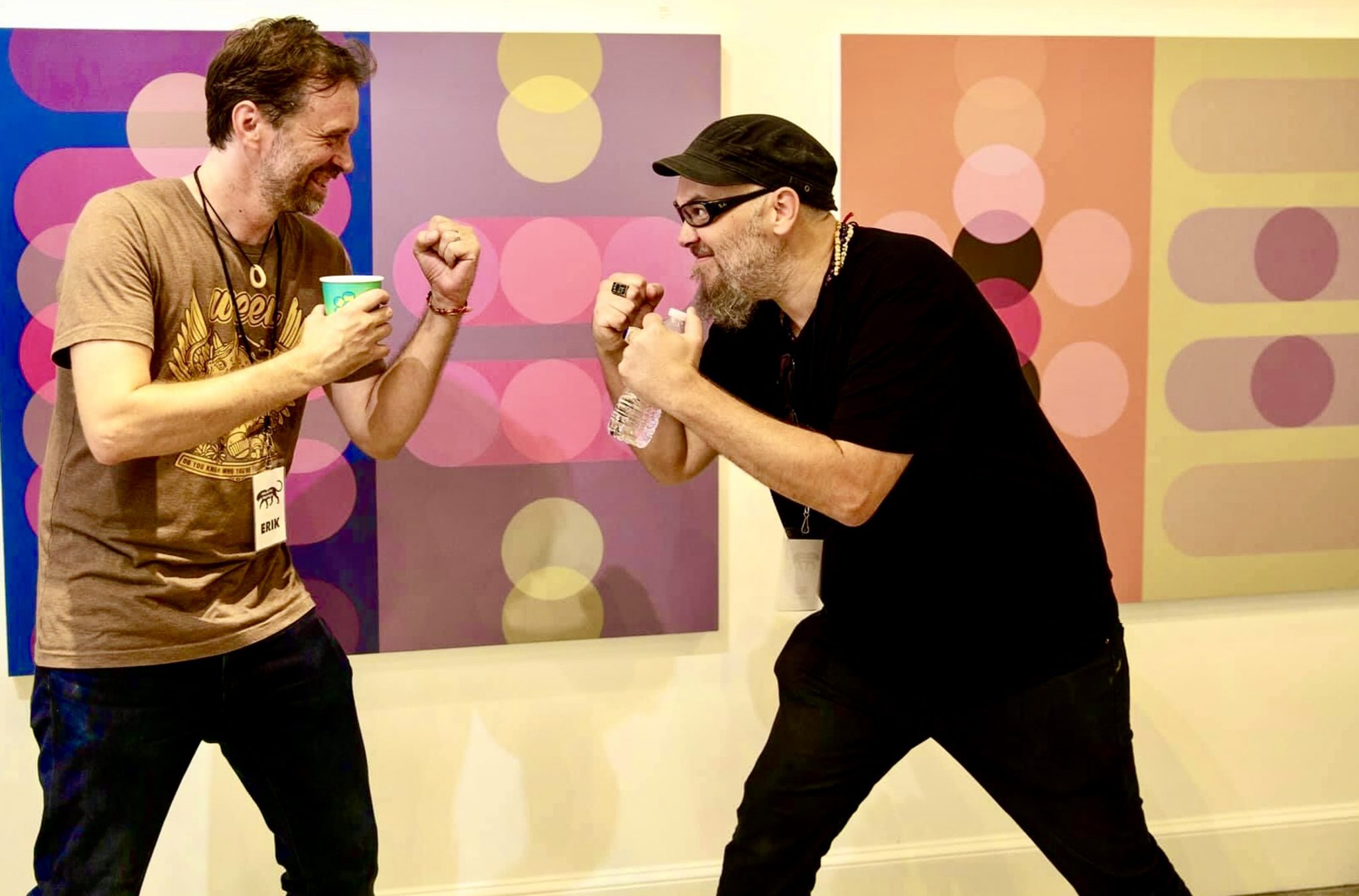 Alexandria, VA – The ESP (extrasensory perception) exhibit at Galactic Panther, a new contemporary art gallery on upper King Street, is positively out of this world. Stepping through the door at 1303 King Street takes you at warp speed to an extraordinarily creative space far, far away.
Galactic Panther showcases over 500 works of art by 30 artists hailing from near and far. These are nationally and internationally recognized names, including one rather illustrious father of Cubism, Pablo Picasso. Usually, for an artist to be on exhibit alongside a Picasso would be a daunting if not humbling experience. At Galactic Panther, a Picasso sketch blends in seamlessly, without missing a beat.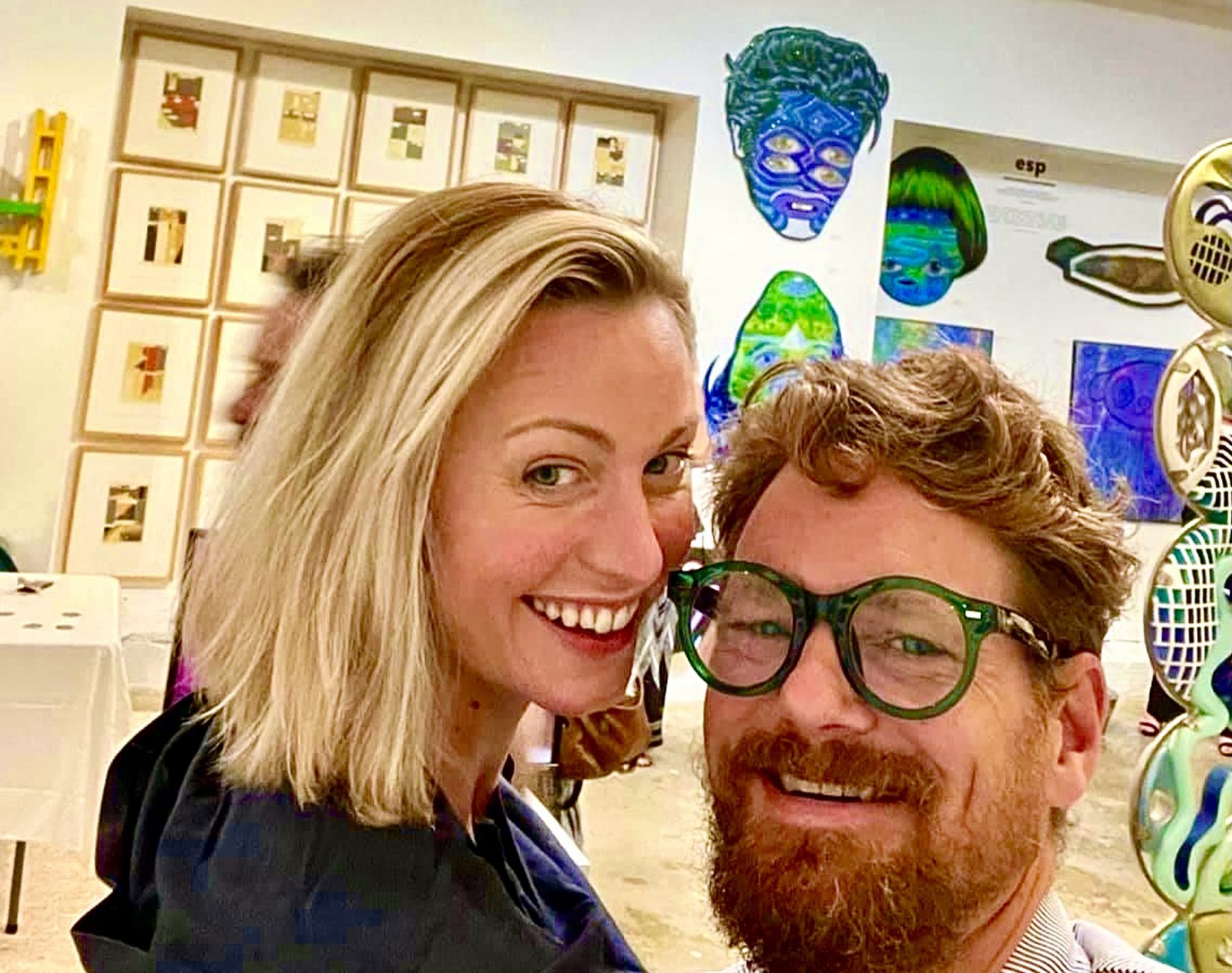 Eli Pollard's ESP is a progressive, provocative, playful yet pensive curation of artwork that thinks outside the crayon box and colors way outside the lines. Two- and three-dimensional work is intuitively expressive and vibrant. Many artists provoke existential examination and angst, much like the raw and savage style of German Expressionists. Others evoke the naïveté of Southern self-taught folk art.
Partners Elijah (Eli) Pollard, an exhibiting artist, designer, and certified hypnotherapist, and Erik Muendel, ESP Tea and Coffee owner, have established something ingeniously incongruous in a Colonial-era town known for quaint 18th-century row houses and for being George's hometown. The conundrum is sheer bliss.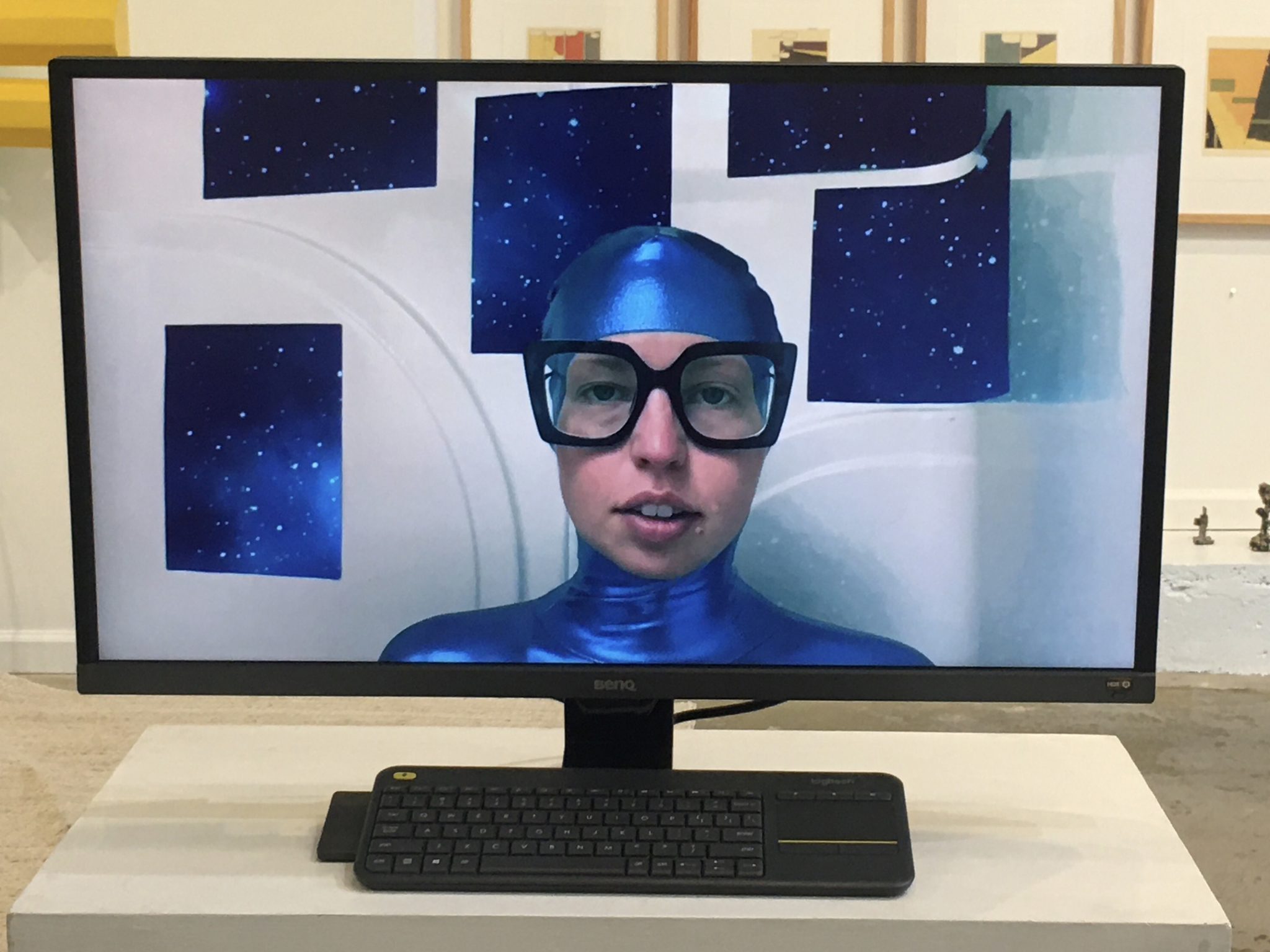 Eli holds an MFA from SUNY Buffalo, has exhibited internationally and has worked since his teen years as an artist, curator, director, and now gallery owner. He and Erik donate a portion of all sales to nonprofits that address food insecurity. Pollard says, "This is one of the things I feel most excited about. I hope that while serving up the most incredible artwork and live music to the people of Old Town Alexandria, D.C., and beyond, we also expand our ability to serve the population that needs the most."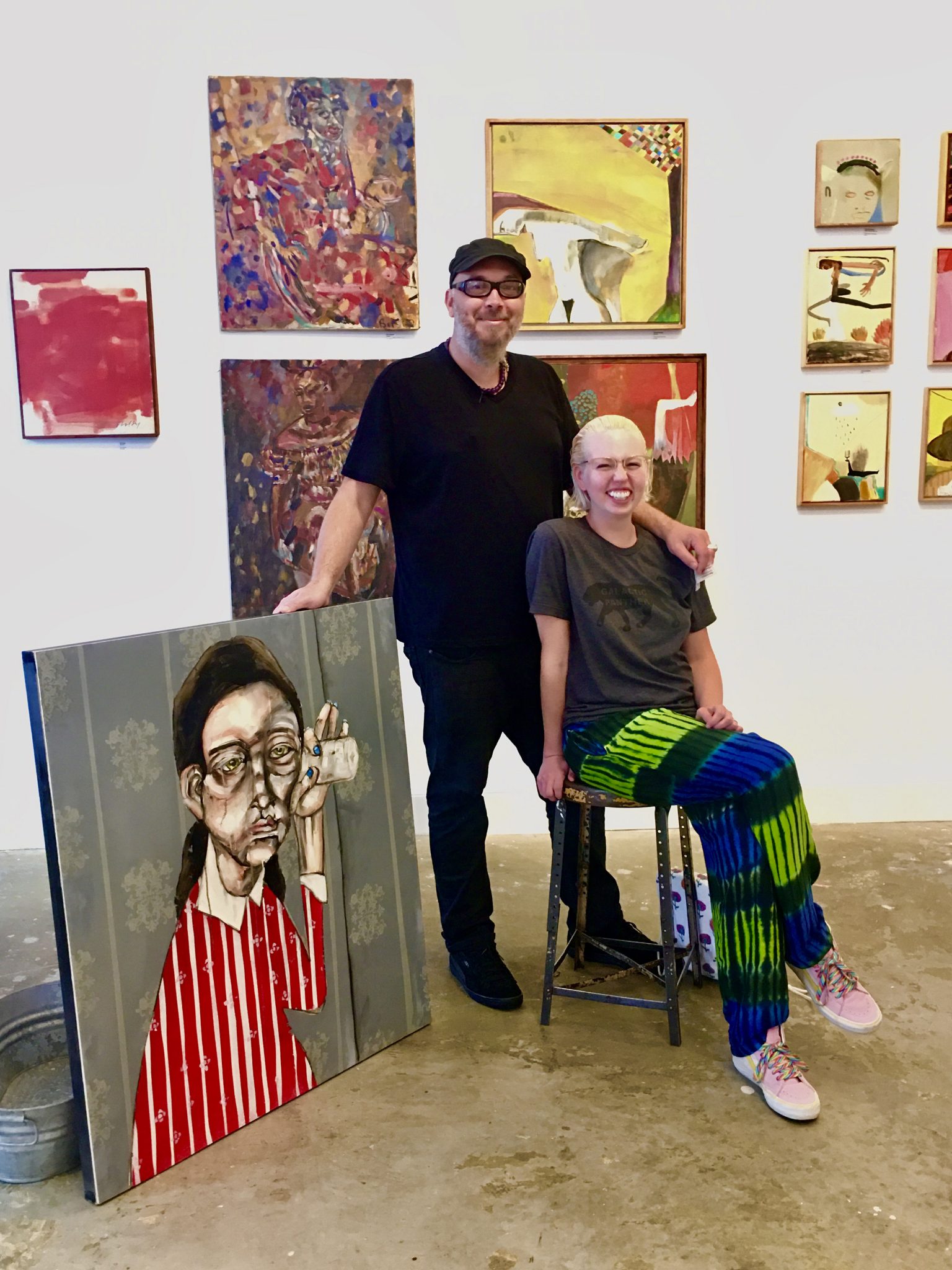 Erik has been an avid collector of Pollard's work, which can be seen at ESP Tea and Coffee at 1012 King Street. Muendel has owned a creative tech business in Old Town for over 20 years. He is thrilled to be launching this venture in Port City, saying, "I can't wait for Old Town to experience Galactic Panther and this exhibit. It's the perfect addition to an already thriving arts community."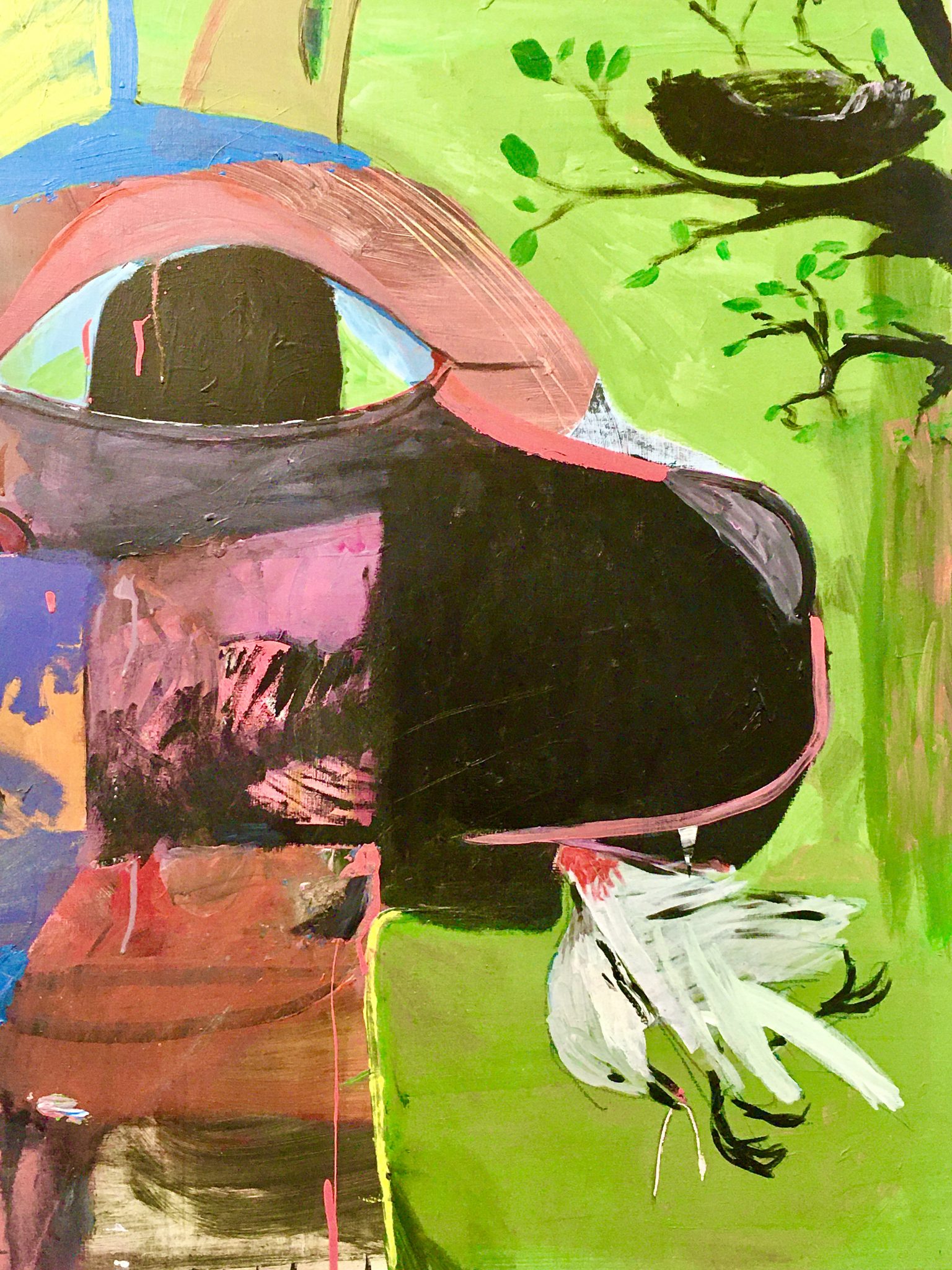 Galactic Panther celebrated the gallery's grand opening on Friday, August 6, attracting ALX glitterati, art aficionados, O.T. locals, and accidental tourists alike. Live music rocked the scene with ESP Tea and Coffee catering the event to great funfare.
Elizabeth's Counter and Captain Gregory's owner Rob Krupicka and his wife, D.C. attorney Whitney Russell were among the revelers. To quote Rob, "We art Old Town." Here at On Exhibit and the Zebra Press, we do too ~ wholeheartedly!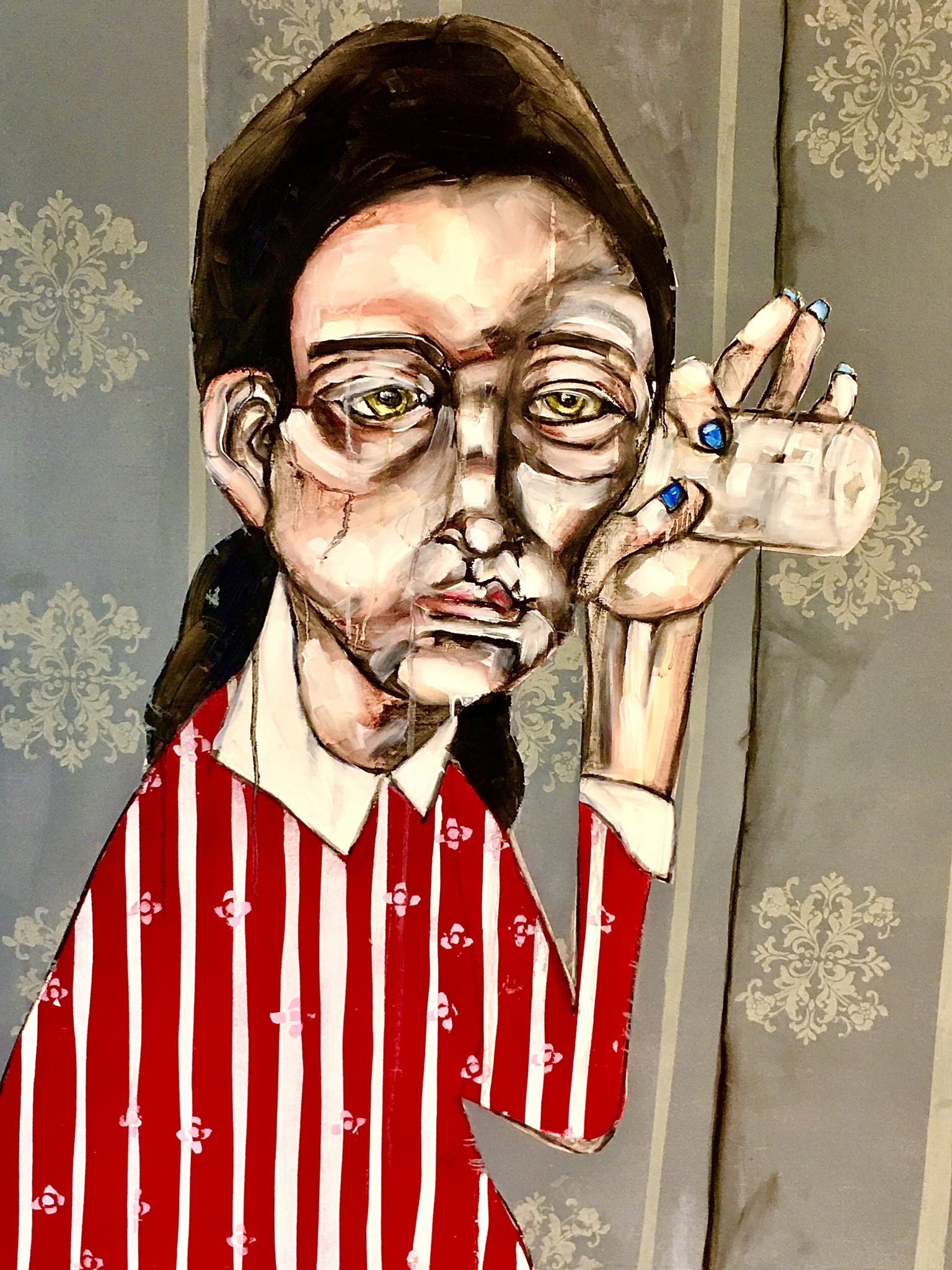 The next show at Galactic Panther opens October 1, featuring artist/composer Mark Mothersbaugh of the band DEVO. Gallery hours are Wednesday-Sunday 11 am-7 pm or by appointment. Galactic Panther is closed Monday and Tuesday.