Community News
Will Nichols Leaves St. Elmo's Due to Health Concerns
After 25 years with St. Elmo's Coffee Pub in Del Ray, manager Will Nichols retires. Read more and about how you can donate to his gofundme.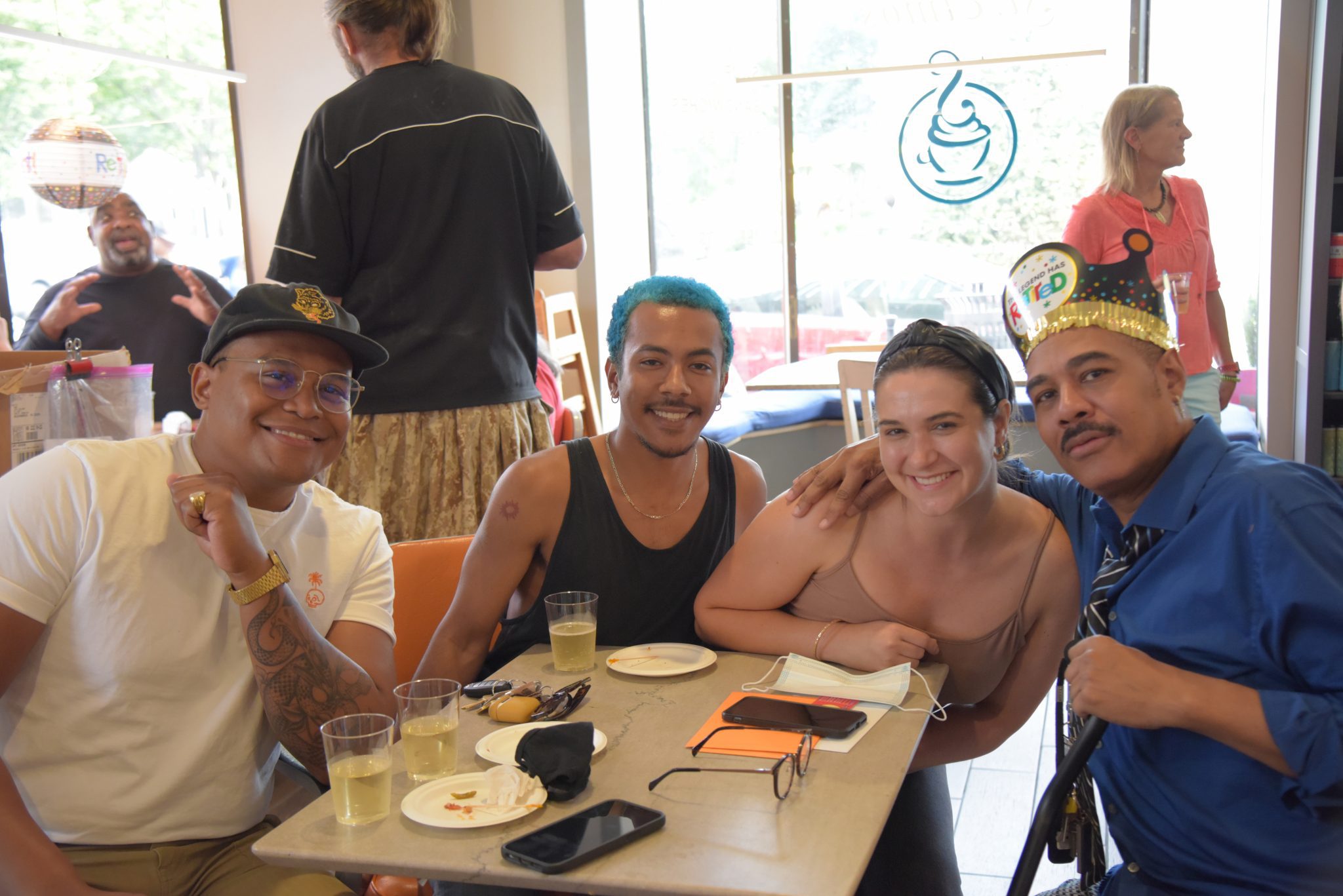 Alexandria, VA – After 25 years with St. Elmo's Coffee Pub in Del Ray, manager Will Nichols retires. On Saturday, July 31, the pub hosted a retirement bash to celebrate Will's impressive contributions to the community. With cakes and balloons, music and smiles, and lots of hugs, the atmosphere was less a goodbye party and more a congratulations for all Will has accomplished over his quarter-century with St. Elmo's.
Will had not planned to retire so soon, but he has chosen to step back from his managerial role to focus on his health. Stricken with neuropathy in his left knee, Will is taking on physical therapy to gain strength and "to try to get back to walking normally." He would love to begin working remotely, and he's exploring all the new avenues that lie ahead. Including perhaps one day returning to work. "It's a possibility," Will says. "I don't rule anything out.
When asked what he loved most about working at St. Elmo's, Will answered with no hesitation, "The people. When I came up here, everyone was so nice. I thought, 'Is this Mayberry?'"
Nora Partlow, former St. Elmo's owner, invited Will to work for her. "Nora and I first worked together at Bread and Chocolate," says Will. "Then she called me up to work with her at St. Elmo's. When they sold the one on King Street, I was supposed to come to Del Ray to work for two weeks to help them out. That stretched into 25 years. In my entire career, this has been my favorite job, I have to say, and it is because of the people."
Nora, the customers, the Del Ray community, all feel the same way about Will, which is why current St. Elmo's owners Larry and Christine Ponzi, with Pat Miller and the Del Ray Business Association, started a Go Fund Me campaign* to support Will with medical and other expenses.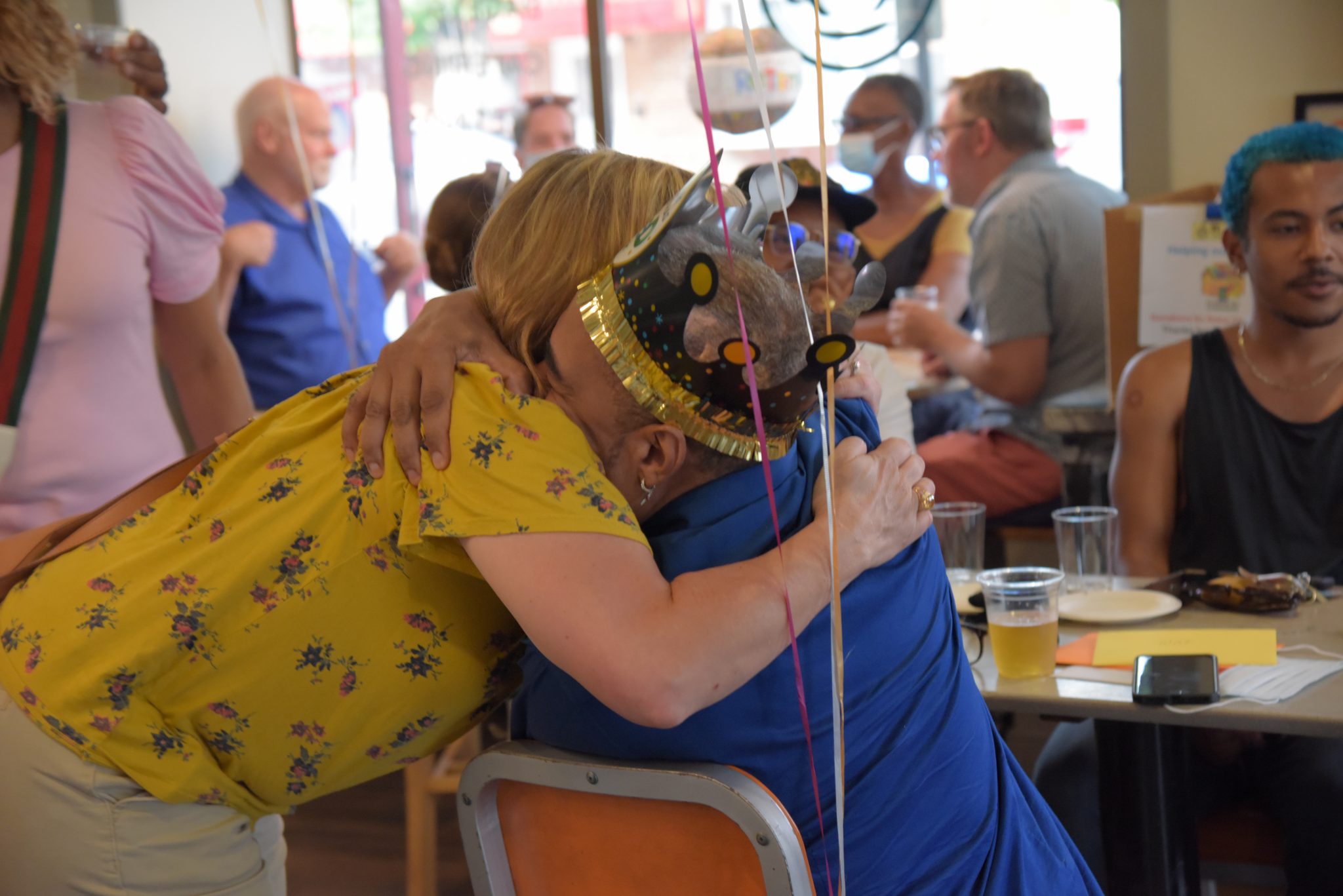 "I was not expecting that," stated Will when learning of the Go Fund Me. "When I took a look at it, I was beyond touched. I am so surprised and appreciative."
Larry Ponzi says they started the Go Fund Me because "He is a wonderful guy. He is a guy you want to do whatever you can for him. With health issues, you never know what that is going to cost, so this was the perfect opportunity. We knew that the community would rally behind him because everybody knows him, and everybody has been his friend for so many years here."
Of course, Will's absence as manager will be felt across town. About losing Will as an employee, Larry says, "It is really hard because he is so much of St. Elmo's. He is what people look for when they come in. His presence will live on here, and he will hopefully be visiting us a lot. If he can come back, we would love to have him. I don't want to say goodbye. I think it's something great that we can celebrate."
And celebrate they did. But Will's role will not disappear; it will merely shift to one of patron. Larry's daughter, Lisa, says, "Will is St. Elmo's. We are losing him as an employee but gaining him as a customer."
Pat Miller agrees. "He'll be a Saturday morning regular, I'm sure."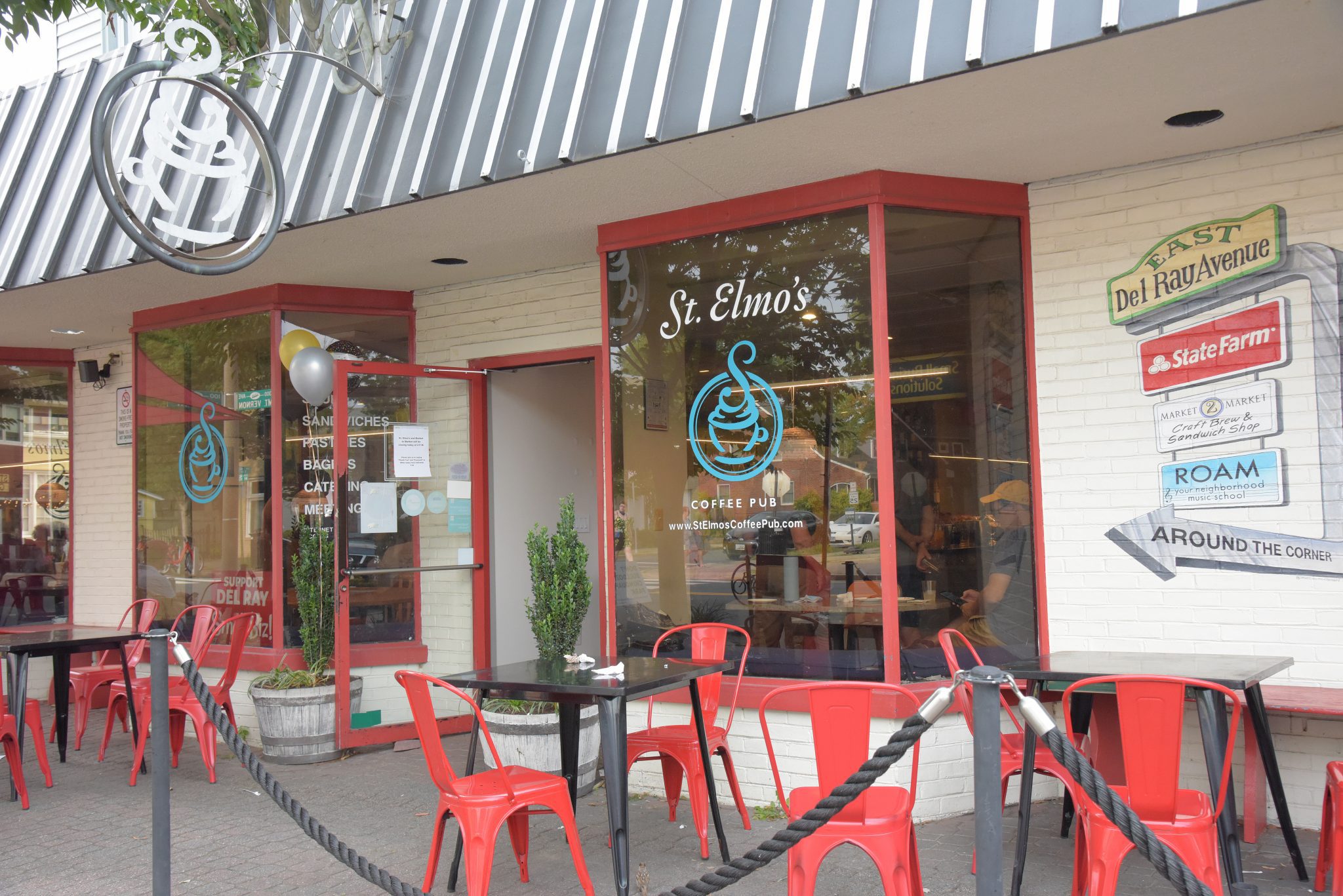 While Will's retirement came sooner than expected, it is no surprise to anyone in Alexandria that the tight-knit Del Ray community came together for him as quickly and vigorously as they did. And when he gets back to strength, if he should choose to return to the coffee pub, he will know the doors are always open.
*To help Will with medical and other expenses, go to gofundme.com, search for Will Nichols, and choose Help Support Will As He Retires From St. Elmo's. Your assistance will be deeply appreciated.
ICYMI: Help Feed the Hungry During National Day of Service on 9/11 Anniversary