Community News
Alexandria Library Invites Residents to Sign Up for a Library Card in September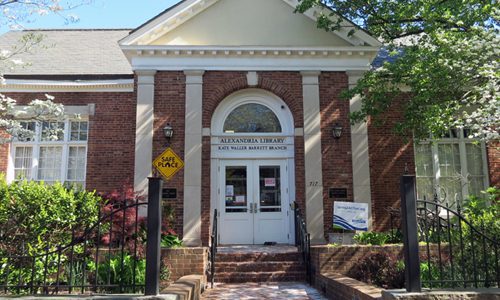 ALEXANDRIA, VA – September is Library Sign-Up Card Month. Alexandria Library invites residents to take part in the celebration. You can obtain a card at any of the Library's six branches. Click HERE to sign up.
This month you can replace your lost library card for free in-person. You can also apply for a temporary card online if you are unable to go to a branch immediately. For the entire month, the $2 replacement fee will be waived.
Patrons have access to the Library's databases, eBooks, and other resources.
Barrett Branch Hosting Outdoor Event
On Saturday, Sept. 11, Barrett Branch is hosting a book sale and author talk. From 11 a.m. to 4 p.m., the event will also feature a craft workshop. For details, click HERE.
New Digital Resources
On Tuesday, Sept. 14, the Library will introduce new digital resources in a virtual event. Learn how to sign up for a library card and use it to access the new resources. Register HERE.
National Hispanic Heritage Month
National Hispanic Heritage Month starts Sept. 15. Alexandria Library will host a number of programs that highlight the importance of Hispanic heritage in the community.